With the relaxing days of May quickly slipping away and June already here, it's safe to say that summer is definitely in full swing!
Whether you're relaxing at home with the kids (who are FINALLY out of school!) or still working it at the office, June definitely calls for a wardrobe upgrade to battle that notorious June gloom.
From the overcast mornings to the sunny afternoons to the breezy evenings. June really has the best of every type of weather all wrapped up in a quick 30-day spree.
Are you ready to get shopping and in desperate need of some quick and easy ideas to get started? We totally have you covered. Here are 16 outfits for every occasion to help you really get rid of that dreaded June gloom.
FOR THE FREE-SPIRITED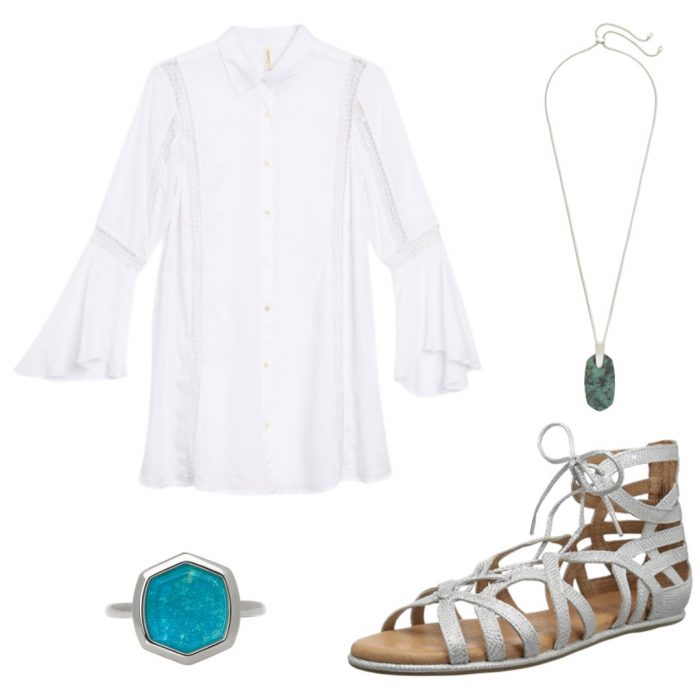 You'll probably be spending more time outdoors than normal this month (yay!). With that said, it's the perfect time to bring back your boho basics! Slip on a Flowy Shirt Dress, add a statement Turquoise Necklace and a matching Cocktail Ring and add some lace-up Gladiator Sandals and you've nailed it.
FOR THE ONE WHO WANTS IT ALL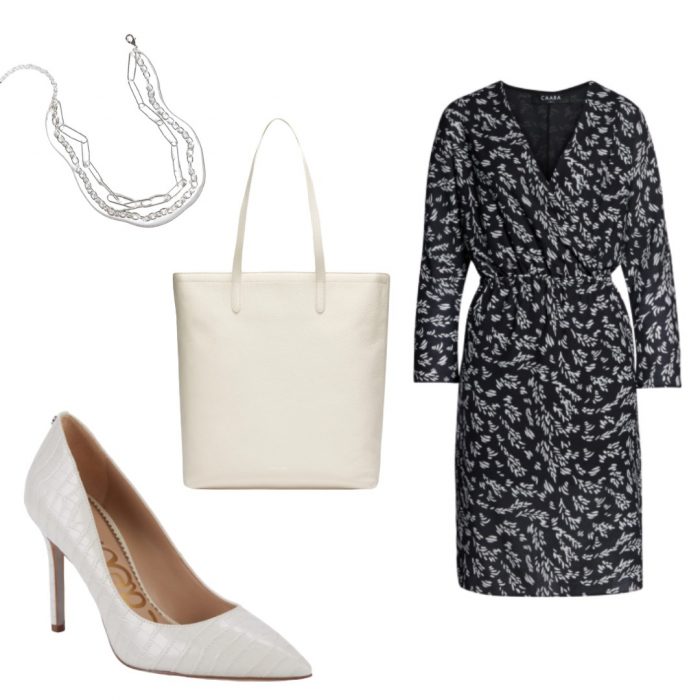 Looking for the perfect thing to wear from work to dinner and beyond? Try a chic Floral Wrap Dress, add a pair of simple Leather Pumps and a Minimalist Layered Necklace and grab a chic Tote Bag for the ultimate wear-anywhere look.
FOR THE BEACH-READY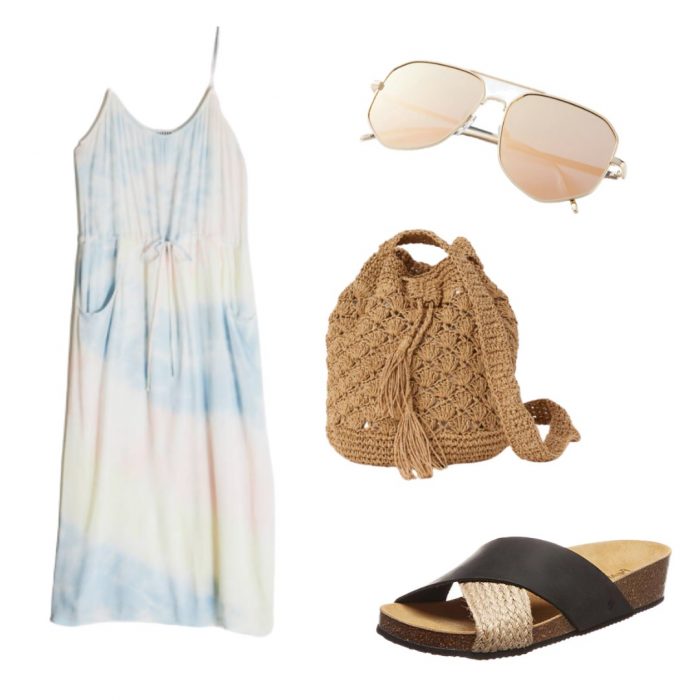 Really looking to get into the summertime spirit? Throw on a chic Tie Dye Dress, add a comfy pair of Slide Sandals, grab a Straw Bag and some Mirrored Sunglasses and you're ready to hit the beach, the pool or just your backyard.
FOR THE BOLD & BRIGHT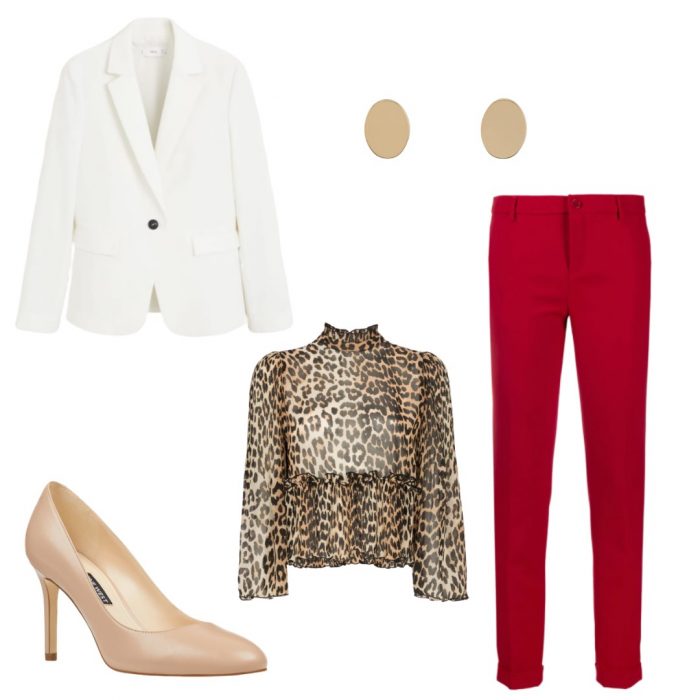 Really want to make an unexpected statement this month when you head back to the office? Pair a fresh White Blazer with a high-neck Button-Up Blouse, a pair of Statement Cropped Pants and Simple Heels and you're ready to work it.
FOR THE SWEET & SUMMERY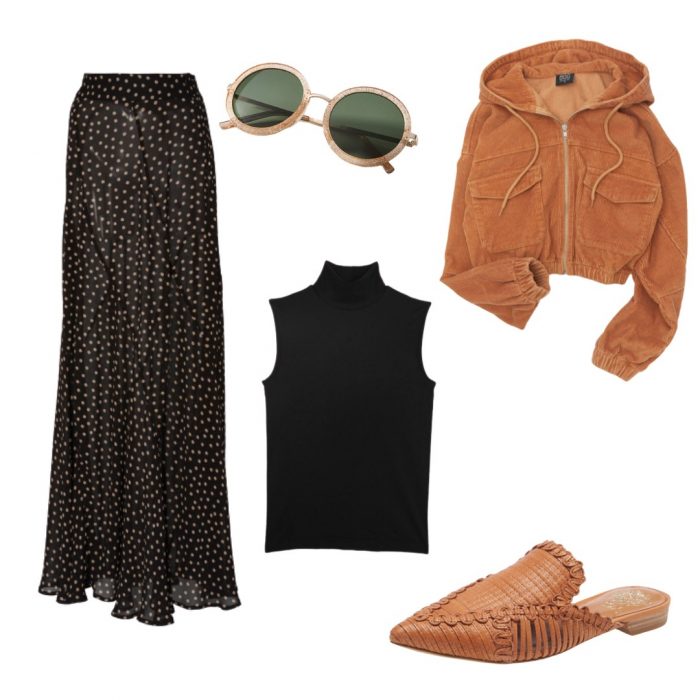 On the hunt for something easy and breezy to wear for your next backyard barbecue or family get-together? Try a flowy Silk Maxi Skirt, an easy Sleeveless Mock-Neck Top, a pair of Comfy Mules and throw on a Cropped Corduroy Jacket and you're ready to go.
FOR THE ALL DRESSED UP & EFFORTLESS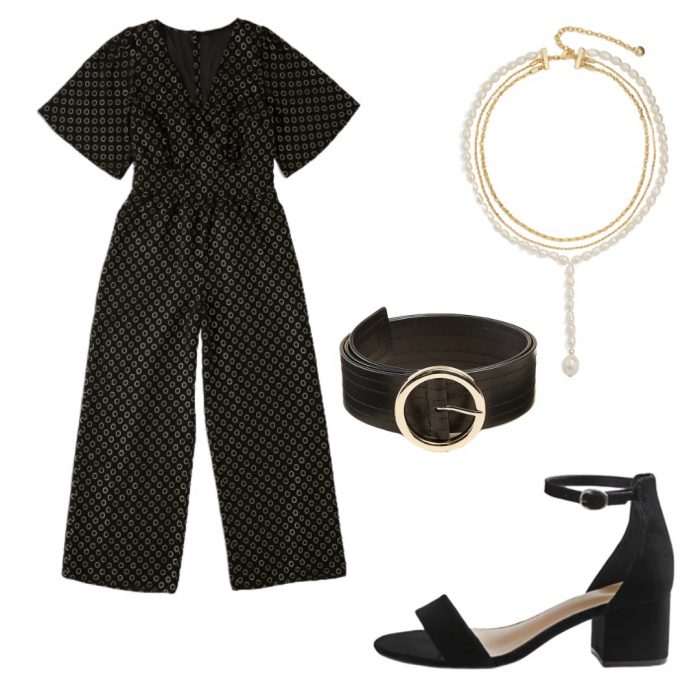 Feeling like getting dressed up without getting too dressed up? We know the feeling. Slip on a chic Polka Dot Jumpsuit, add a pair of low Block Heel Sandals and a Simple Leather Belt. Throw on a chic Layered Necklace and you're dressed up without looking (or feeling!) like you tried too hard.
FOR THE WORKOUT FIEND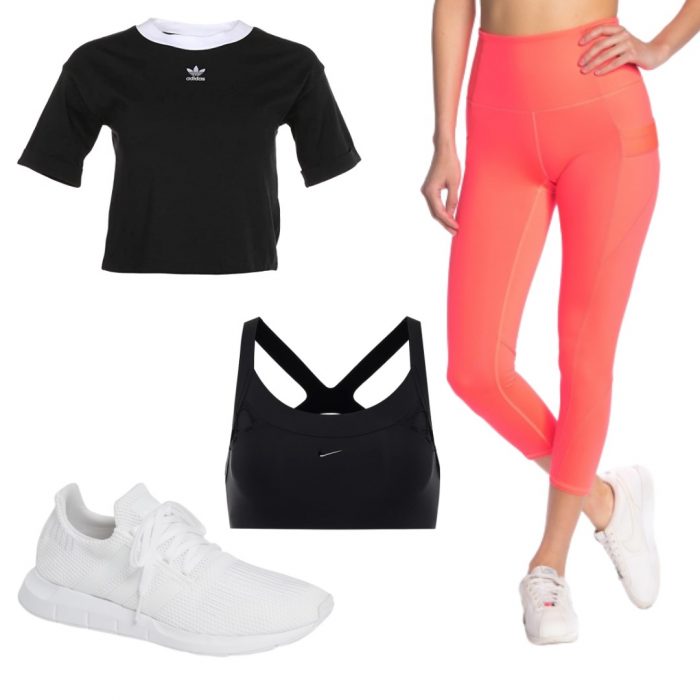 Is your go-to workout outfit not really…working out? Amp it up with a pair of bold Neon Leggings, add a Supportive Sports Bra and a cute Crop Top, slip on your Go-To Trainers and you're ready to hit it.
FOR THE OUTDOORS EXPLORER

Planning on spending the day outside, but still want to be cute and comfy? Grab a pair of High-Waisted Denim Shorts, slip on a comfy Swing Tank Top, add a Lightweight Sweater and a pair of Easy-to-Wear Sneakers and you're ready for anything that comes your way.
FOR THE EVERYDAY ADVENTURER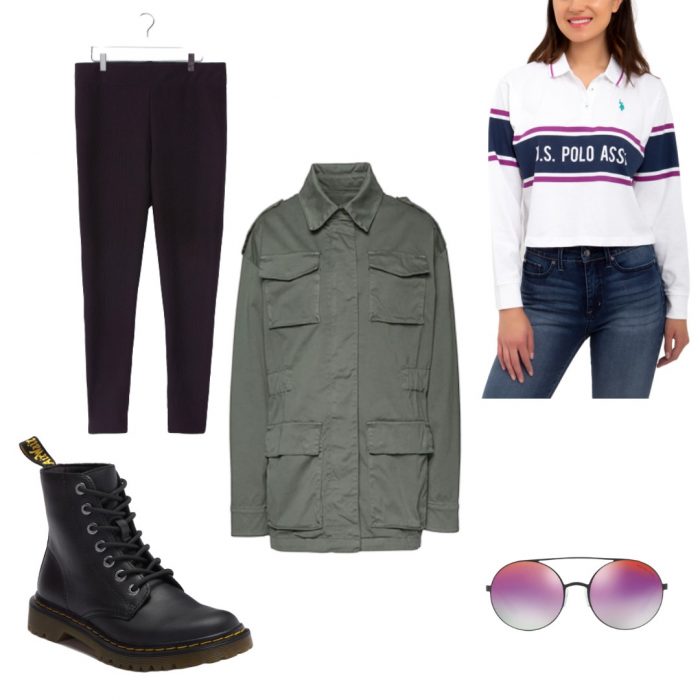 Heading out on an adventure but not quite sure where you'll end up? A Safari Jacket is your new go-to must have, especially when paired with a pair of Wear-Anywhere Leggings, a cute Polo Shirt and sturdy Lace-Up Boots!
FOR THE PASSIONATE PICKNICKER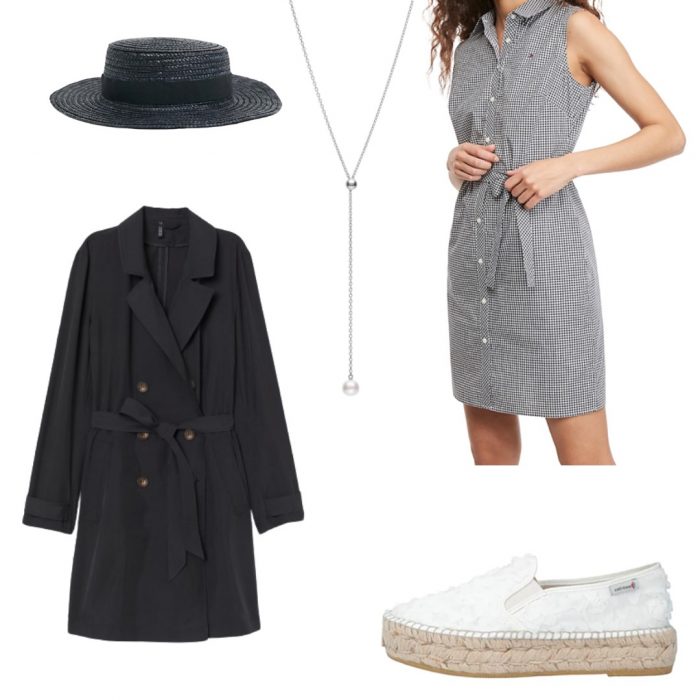 Getting into the summer spirit with a picnic or a day out with the kids at the park? Slip on a cute Checkered Gingham Dress, add a Lightweight Trench Coat, throw on a pair of White Espadrilles and top it off with a Straw Boater Hat.
FOR THE EFFORTLESSLY COOL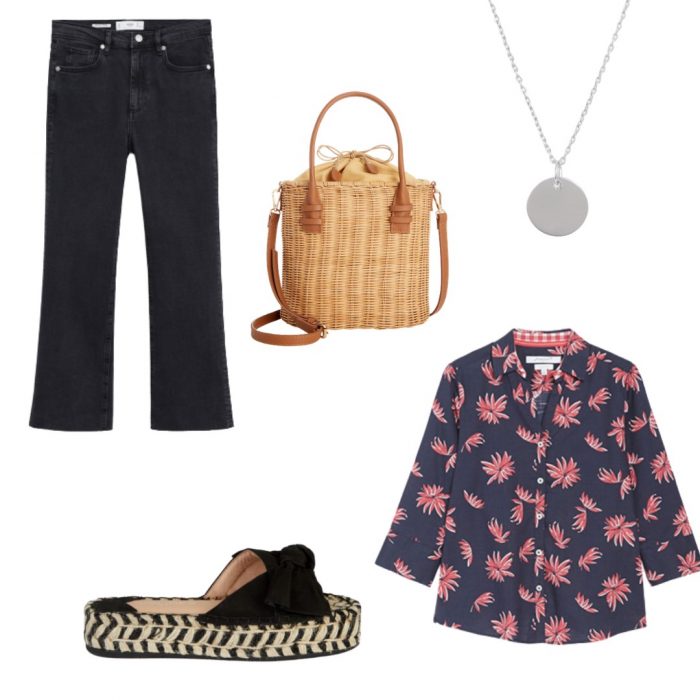 Want to look casual without looking 'too casual'? Reach for a pair of ultra-flattering high-waisted Cropped Flare Jeans, tuck in a Flowy Floral Blouse, add a pair of chic Slide Sandals and grab your favorite Straw Tote Bag. Throw on some Minimalist Jewelry to dress it up just a bit, if the occasion calls for it.
FOR THE EASY & BREEZY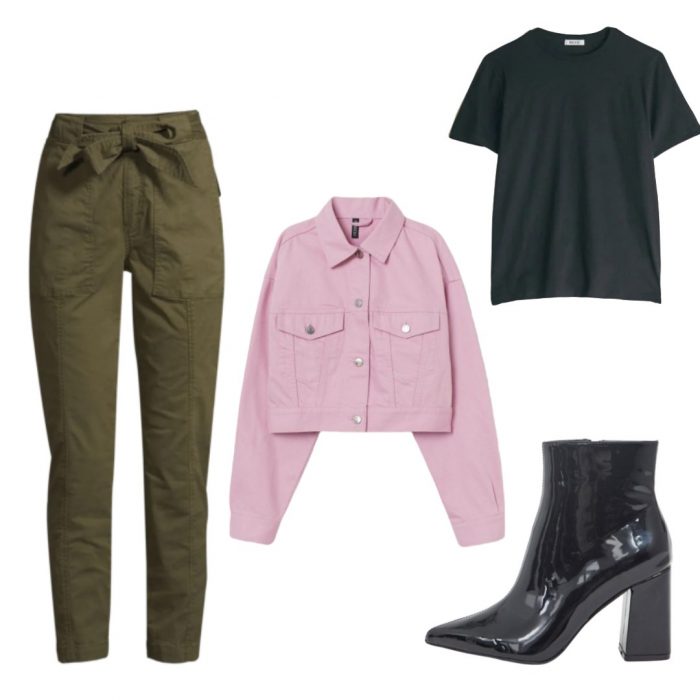 Running errands, taking a walk around the neighborhood or just enjoying the sunny afternoon with friends and family? Pull on a pair of super chic Tie-Waist Cargo Pants, add a Fitted Top, throw on a Cropped Denim Jacket when it gets cold and slip on your Go-To Ankle Boots for an easy everyday look.
FOR THE ATHLEISURE ATHLETE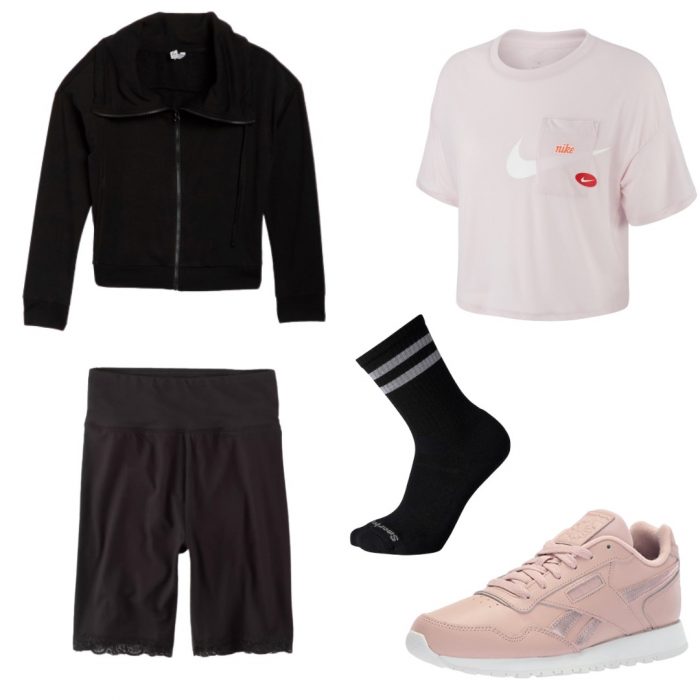 Working out at home (or hardly working) and looking for something comfy and cute to wear? Slip on a pair of simple Black Bike Shorts, add a chic Workout Crop Top and a cozy Zip-Up Sweatshirt, throw on some Athletic Crew Socks and your Favorite Trainers and you're ready.
FOR THE POOLSIDE RECLINER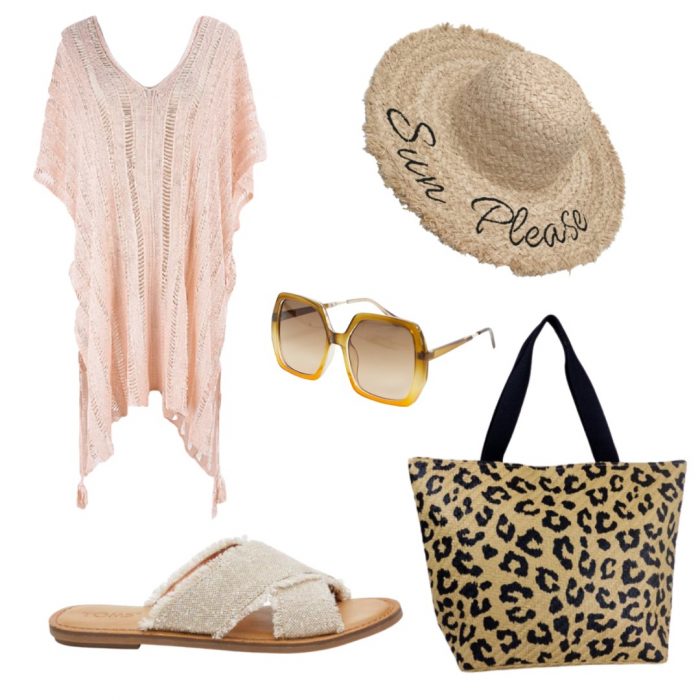 Heading to the pool and want to cover up but still look totally chic? Reach for a bohemian-inspired Beach Cover-Up, add a pair of Oversized Sunglasses and a Statement Hat, slip on your favorite Poolside Sandals and don't forget your Carryall Tote Bag for all of the essentials (hello kids' toys & sunscreen galore)!
FOR THE ONE WHO WANTS TO WORK IT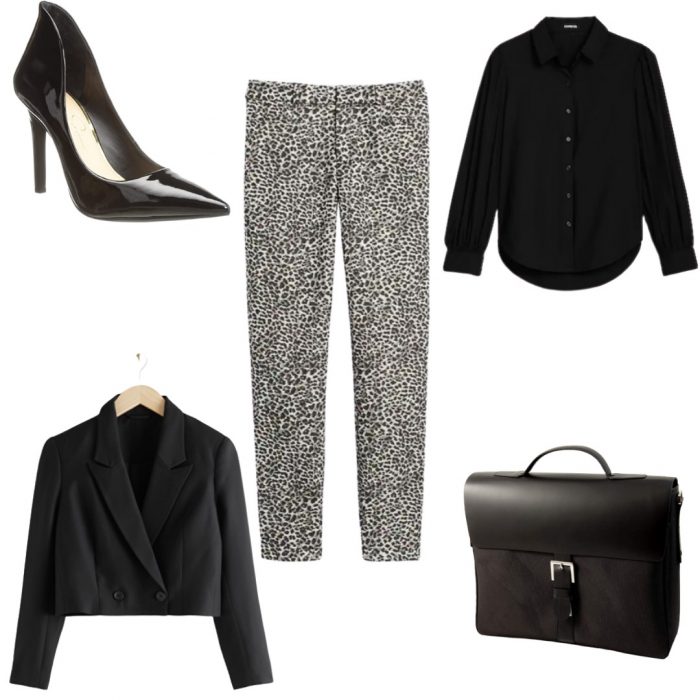 Ready to make a statement in your next business meeting? Amp it up with a pair of Fitted Leopard Pants and add a simple Button-Up Blouse. Then, throw on a Coordinating Blazer, slip on a pair of Heeled Pumps and grab a chic Leather Briefcase. Now you're ready to totally get down to business.
FOR THE OUT-ALL-DAY & NIGHT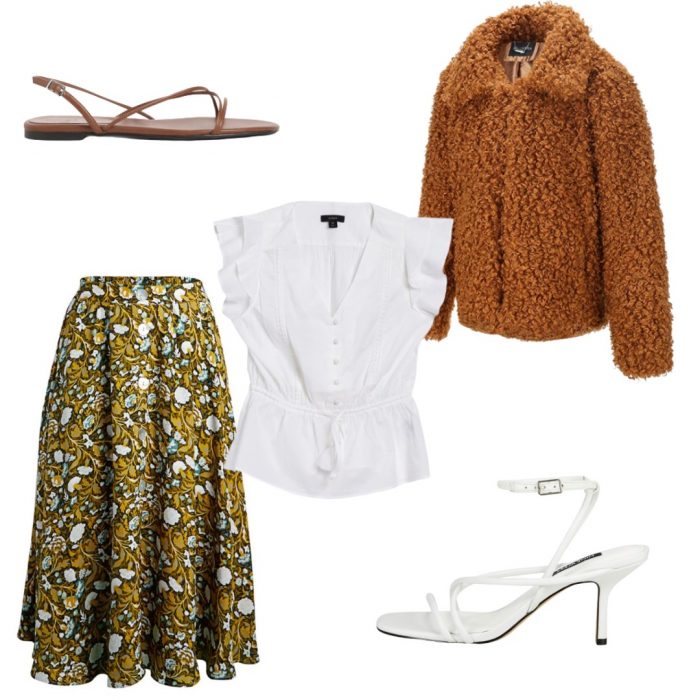 Looking for something easy and breezy to take you from the pool to a nice dinner out? Try a super cute Floral Midi Skirt, tuck in a Boho White Shirt and slip on a Cozy Furry Jacket. For daytime, try a pair of Flat Strappy Sandals and swap them out for flirtatious Heeled Strappy Sandals for when you're heading to dinner.
Other Fashion Tips: