Whether you're working out at home due to necessity (hello too little time to get out to the gym!) or just prefer staying in the great indoors to get your workout done, keeping up with your training is a great way to keep yourself sane and feeling yourself in addition to staying healthy. From yoga to pilates, CrossFit to HIIT, you can really get it done from the comfort of your own home!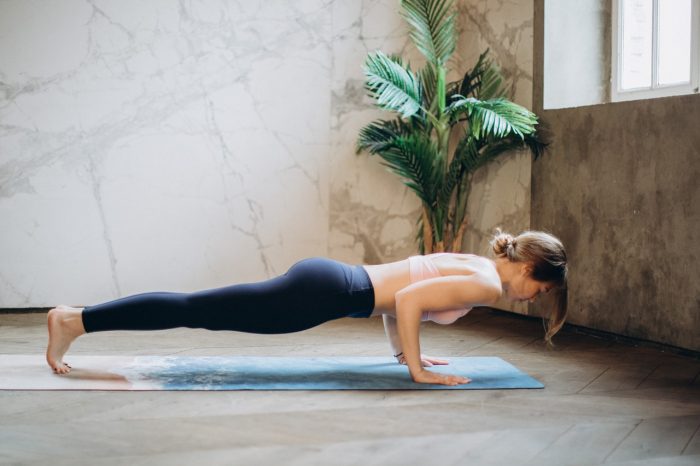 While working out at home tempt you to just throw on anything in your closet that remotely resembles workout clothing. It's important to make sure that you have the right clothes and gear to really fuel your workout. After all, when you look good, you feel good. And wearing the right stuff can actually improve the benefits of your workout.
We've put together the top 9 workouts you can complete at home and picked out the perfect outfit for each.
FOR THE HIIT LOVER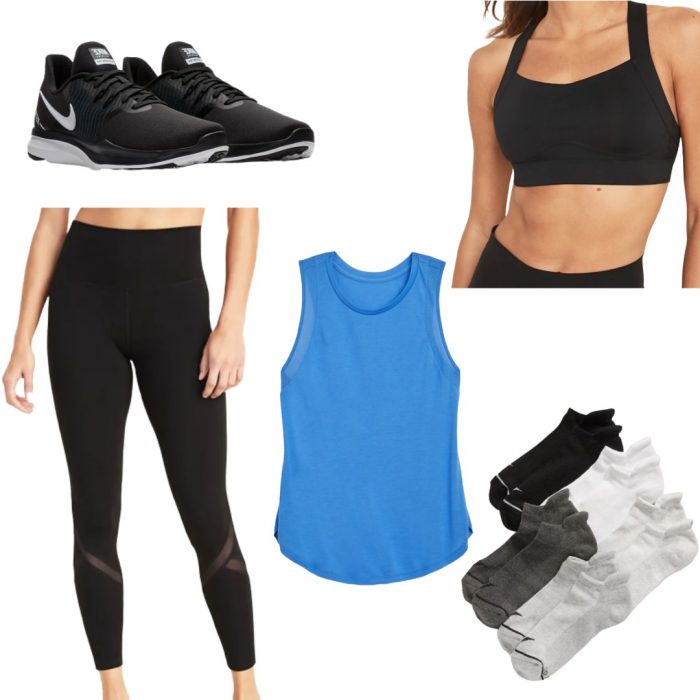 Love to get that quick one-and-done workout in at home? Make sure you're wearing the perfect outfit to keep you performing at your best (and looking great, too).
Slip on a pair of Cut-Out High Waisted Leggings, add a High-Impact Sports Bra for extra support, throw on a breathable Jersey Tank Top and don't forget Supportive Training Shoes.
FOR THE AT-HOME YOGI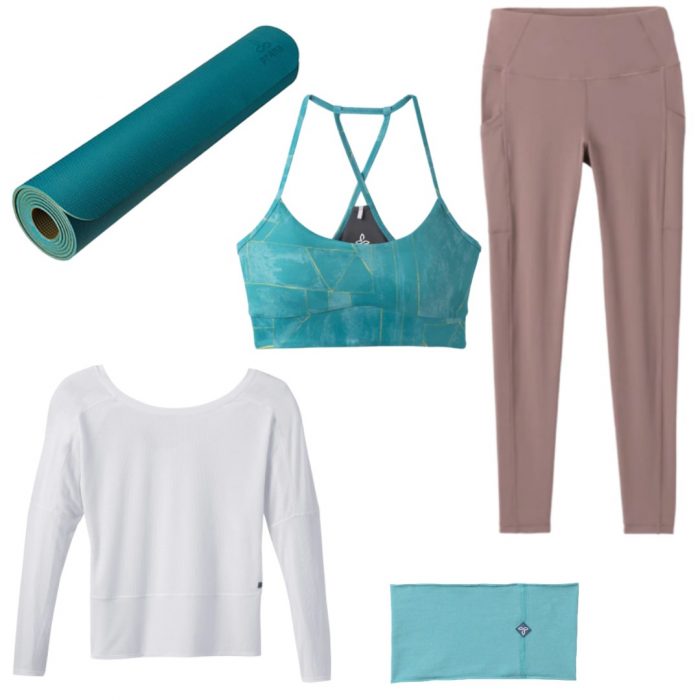 Prefer something a little more on the relaxing side of things? Keep your yoga workout flowing with the right comfortable (but cute!) outfit.
Grab a great pair of High-Waisted Leggings, add a cute Strappy Sports Bra, grab a Flowy White Top and don't forget to get out your Grippy Yoga Mat!
FOR THE PILATES PRINCESS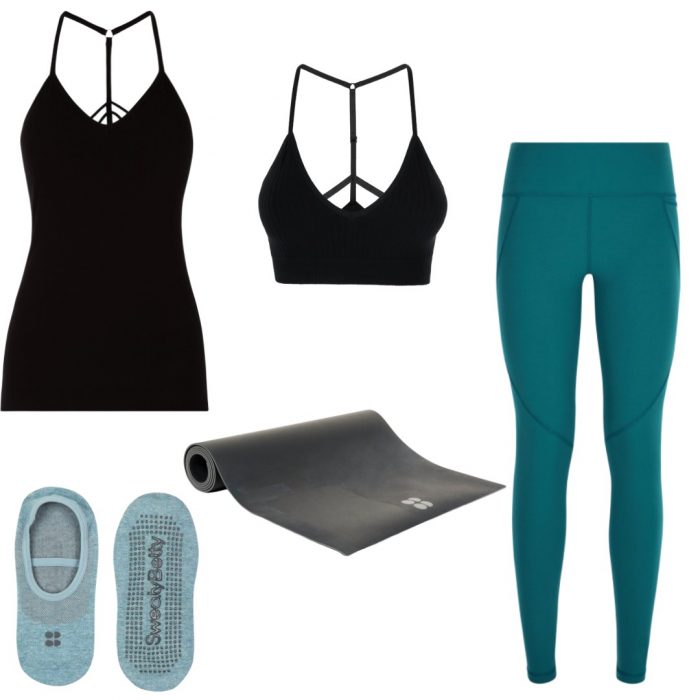 Love firming and toning at home with a butt-busting pilates workout? Slip-on the right clothes and gear to keep you focused on your muscles without worrying about what you're wearing.
Slip-on a pair of Supportive High-Waisted Leggings, add a Cute Sports Bra and Matching Tank Top and make sure to add a pair of Grippy Pilates Socks!
FOR THE BREAK-A-SWEAT BARRE BALLERINA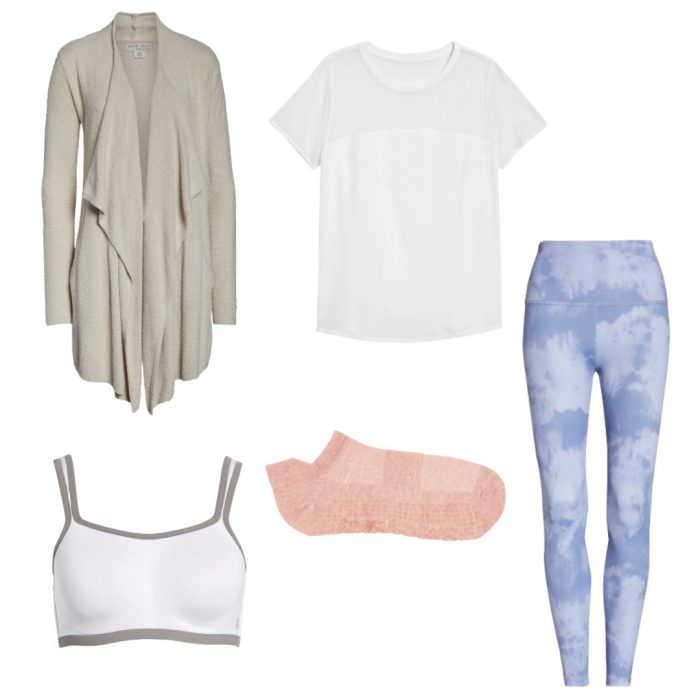 Are you head over pointe shoes for a great at-home barre workout? Keep your moves on point with the perfect workout-ready gear.
Start off your outfit with a great pair of High-Waist Leggings, add a supportive Adjustable Sports Bra, slip on a Sleek Airy Tee and don't forget to add a pair of Cute Barre Socks (unless you're wearing your pointe shoes!).
FOR THE KILLER CROSSFITTER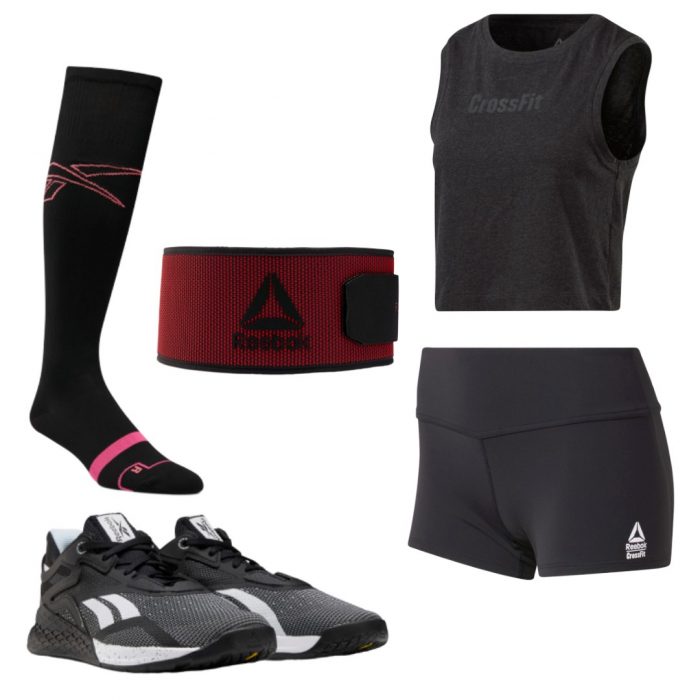 Love doing a little bit of everything at home? Get yourself the right outfit and gear to keep up with your workout!
Grab a pair of Breathable Fitted Shorts, throw on a comfy Cropped Tank Top, add some Compression Knee-High Socks and make sure you add some CrossFit-Ready Training Sneakers.
FOR THE DEDICATED RUNNER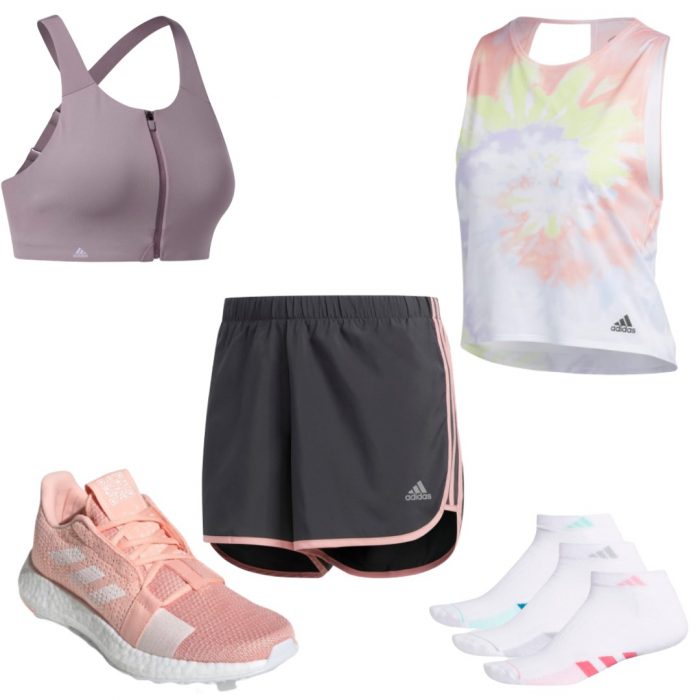 Love that early morning or late evening jog by yourself? Get it really going with the perfect run-ready workout to fuel your addiction.
Slip-on a pair of Lightweight Running Shorts, add a High-Support Running Sports Bra, throw on a cute and comfy Airy Tank Top and don't forget a pair of Supportive Running Shoes!
FOR THE BEAUTIFUL BIKER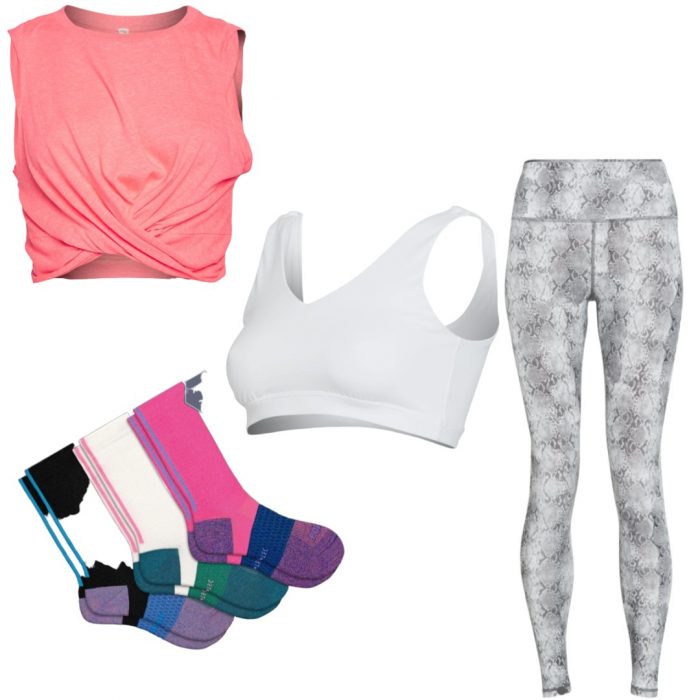 Is your bike calling your name? Whether you prefer taking a quick ride outdoors or are hopelessly addicted to your Peloton (we get it), you need the right gear to maximize your workout.
Grab your favorite Supportive High-Waisted Leggings, add a comfy and Supportive Sports Bra, slip on a Light and Airy Tee and add some Performance Biking Socks to really get your ride going.
FOR THE KICKBOXING QUEEN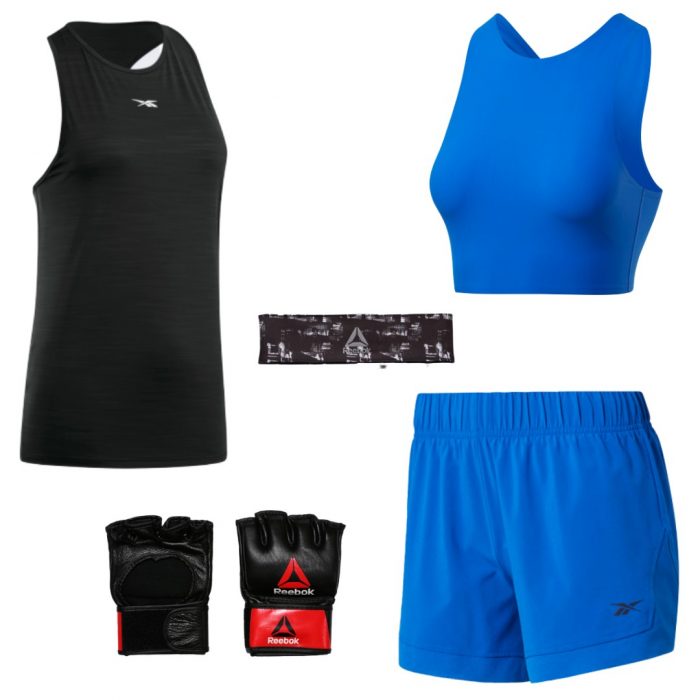 All in for a quick boxing match? When it comes to kickboxing, having the right outfit is just as important as getting the right gloves and wraps.
Make sure you get your hands on a pair of Lightweight Shorts, a supportive Fitted Sports Bra and a Lightweight Fitted Tank. Slip-on a Cute Headband and grab your gloves and you're set.
FOR THE HEAVY LIFTERS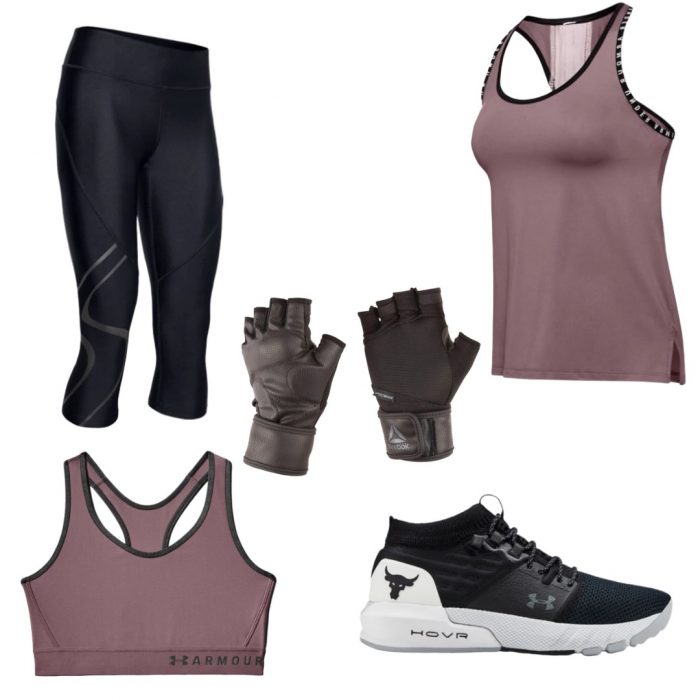 If you're lucky enough to have space for weights at home and are keeping fit by doing some heavy lifting, you need the right clothes and gear to stay safe and comfortable while you lift.
Make sure that you grab a pair of sturdy High-Waisted Capri Leggings and a Supportive Sports Bra. Add a Fitted Tank Top and a pair of Supportive Lifting Sneakers and you're totally ready to go.
Other Helpful Articles: