When it comes to getting dressed for your day-to-day activities, it can definitely be tricky in the month of April. With the temperatures warming and the weather changing, it's pretty challenging to decide on an outfit that is both stylish and functional to wear.
But one of the best things about April is that you can definitely bring back some of your closeted favorites – from cute dresses to sandals to wide-brimmed hats. Now is the time to dust them off and get them back in your wardrobe rotation!
Without further ado, here are some of our favorite What to Wear outfit ideas for the month of April.
Jumpsuits and Sneakers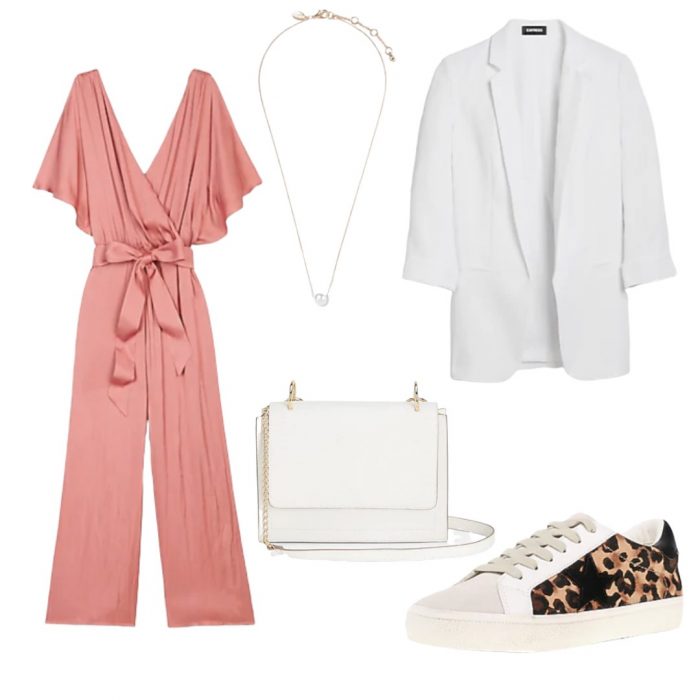 One of our favorite springtime trends has always been the super comfy yet totally stylish jumpsuit. Try pairing a sleek Rose-Colored Jumpsuit with a pair of statement White Sneakers, a sleek Boyfriend Blazer and a cute Crossbody Bag for the perfect wear-anywhere look for April and beyond.
The Beach Beckons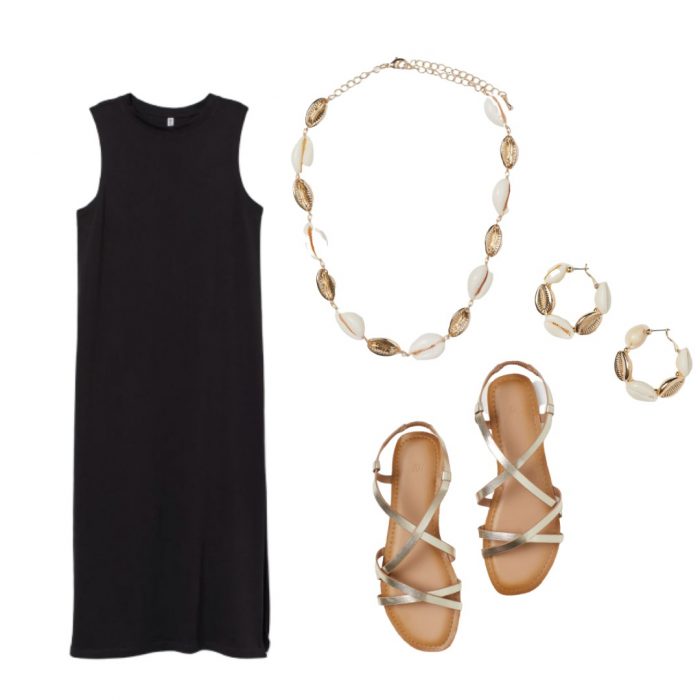 Are you ready to embrace the summer lifestyle and hit the beach? A Simple Tank Dress paired with a Bold Necklace, Matching Earrings and Cute Sandals is the perfect way to get you ready to go (and looking great, too!). And the best part? This outfit always works great as a beach or pool cover-up, too!
Vintage and Chic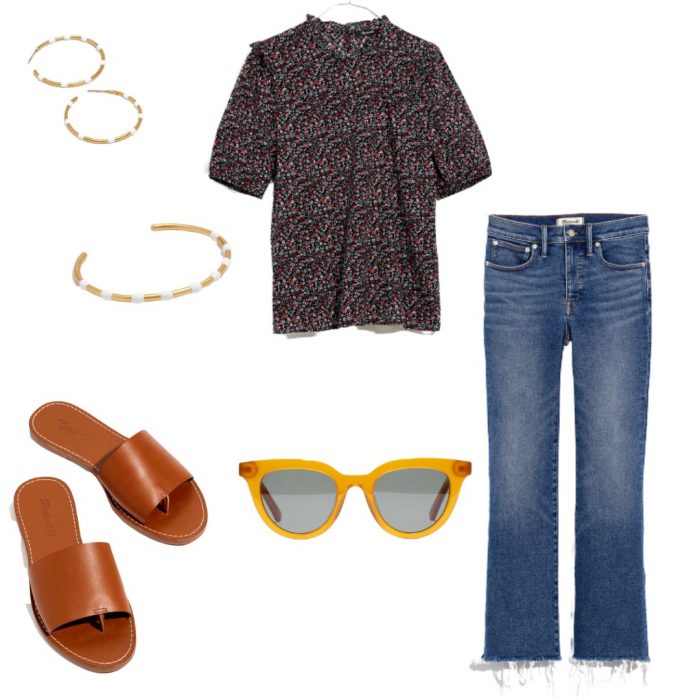 Love a great vintage-inspired look but still want to be comfy for your day-to-day activities? Try a super chic pair of Cropped Jeans, add a Floral Top, slip on some Cute Slides and your favorite pair of Oversized Sunnies and you'll be ready to go. To really take it up a notch or two, slip on some minimalist jewelry.
Not-Quite Casual Yet Not-Quite Formal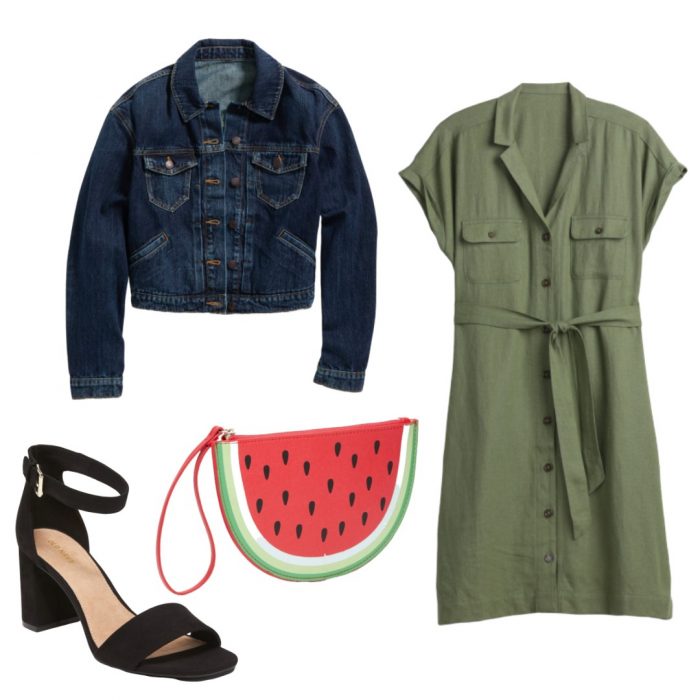 Feeling like dressing up for a not-quite casual yet not-quite formal event? Try slipping into a feminine Utility Dress, add a pair of comfortable Chunky Heeled Sandals, slip on a Classic Jean Jacket and grab a Modern Statement Bag for the perfect kicked-back yet totally dressed up look. For an added touch of style, coordinate your jewelry with your statement bag, too!
Date Night!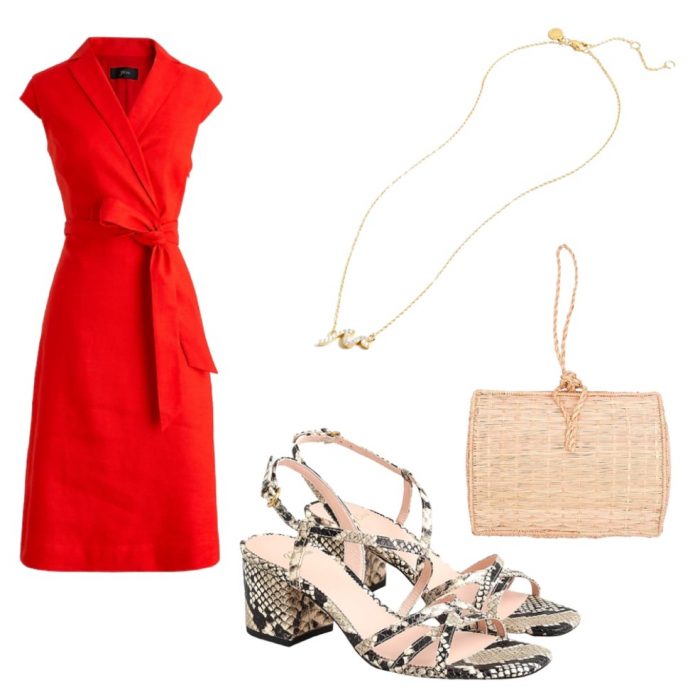 Ready to get really dressed up for date night? Go for something bold with simple coordinating accessories. Since it's April, don't be afraid to experiment with colors, patterns and textures – you can definitely have it all!
Try a flattering Wrap Dress with printed Strappy Heeled Sandals, gorgeous Minimalist Jewelry and a timeless straw Clutch Bag for a red-hot look that totally will leave them swooning.
No Umbrella? No Problem!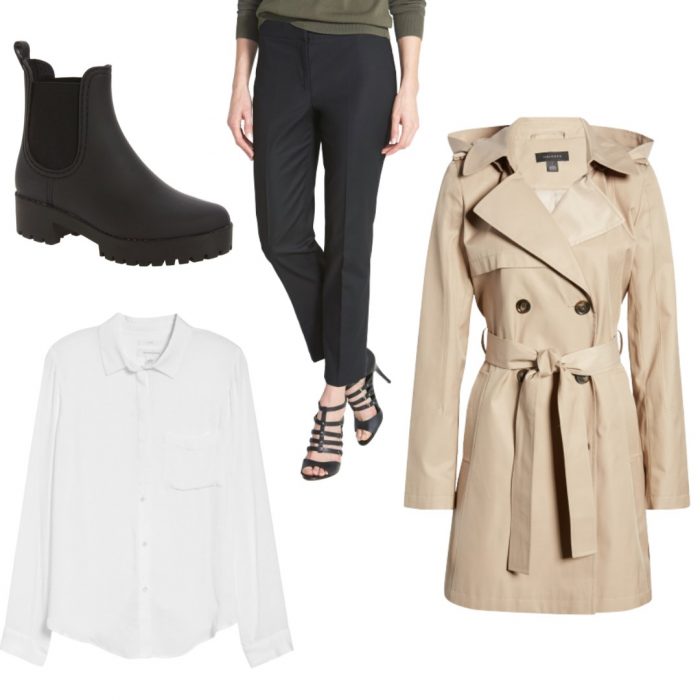 Are April showers becoming your true everyday reality? Never fear – you can still look totally chic even if you manage to forget your umbrella (again). Throw on a Classic Trench Coat, add a pair of modern Ankle-Length Pants, slip on your favorite Button-Up Shirt and a pair of Classic Rainboots for an easy wear-anywhere look that will keep you totally dry while still looking fabulous.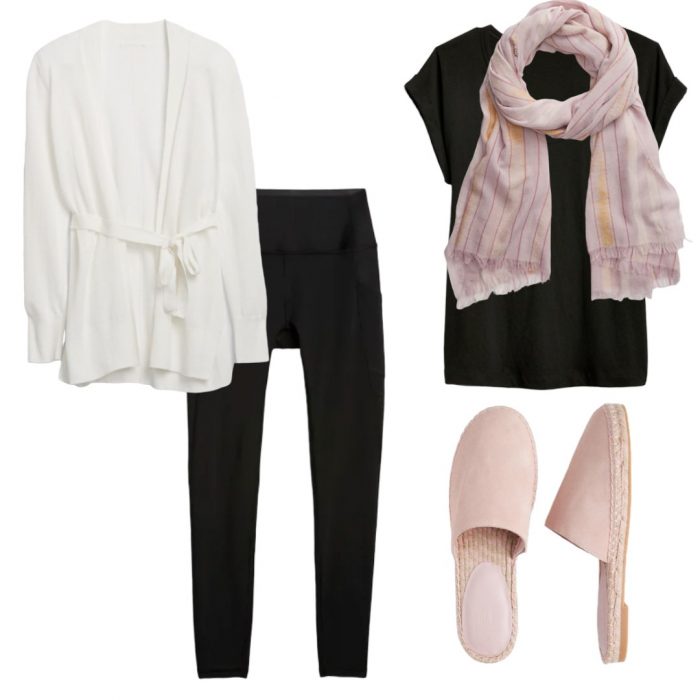 Trying to keep cozy while lounging in the great indoors but sick of your go-to pajamas or robe? Slip on a pair of totally flattering and comfortable High-Waist Leggings. Add a Cute Flowy Tee and slip into a Comfy Sweater.
Finally, add a Lightweight Printed Scarf for the perfect look that will have you lounging in no time at all. For an ultra-cozy feel, throw on a pair of thick socks or your favorite pair of slippers to keep your feet toasty warm, too!
Fit and Functional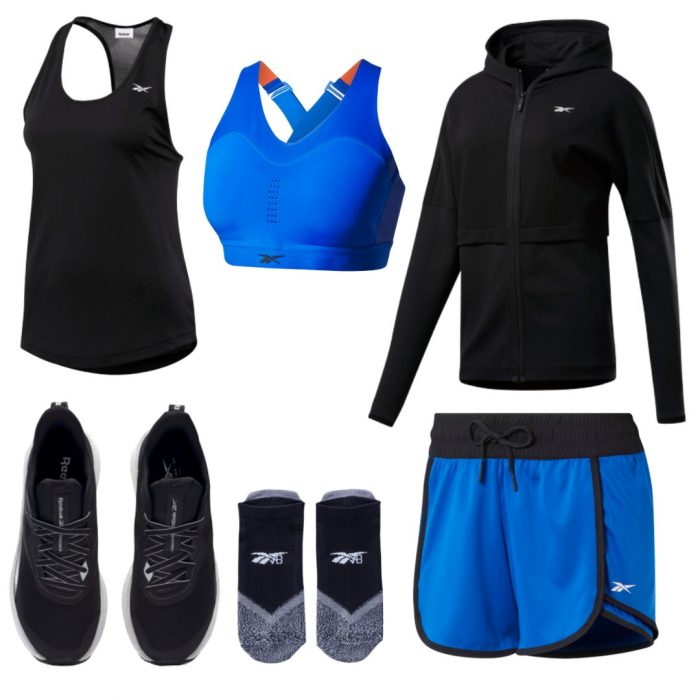 Getting ready to take on your workout or just heading out for a quick walk and some much-needed alone time? Better be sure that you're wearing has you prepped for whatever comes your way!
Slip-on a super supportive Sports Bra, add a breathable Mesh Tank and some airy Running Shorts. Make sure to wear Comfy Shoes and bring a Sweat-Proof Jacket, too, just in case the temperatures drop and you need to get home quickly!
Slimming and Comfy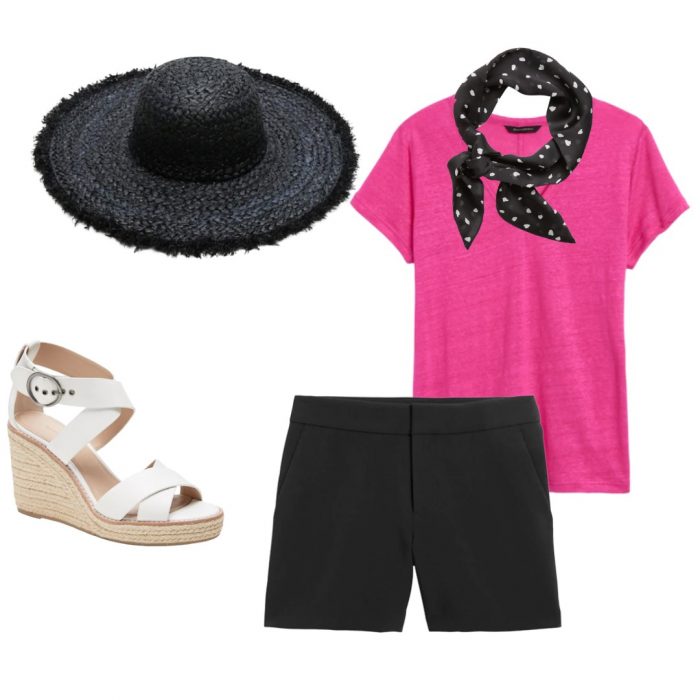 Kicking back poolside and need something cute yet totally comfy to wear (just in case you need to chase any kids, pets and/or significant others)? Slip on a pair of slimming Mid-Rise Shorts, add a bold Pink V-Neck Linen Top with a super cute Lightweight Scarf and add a Wide Brim Hat and your favorite sunglasses for good measure. Done and done!
Other Fashions Articles You'll Enjoy: