Summer has (finally!) arrived and we're totally ready. Between the warmer weather, sunshine and extra time for family, we're excited for everything that summer brings. And with warmer weather comes the opportunity to update our wardrobes with the latest summery styles, from flowy sundresses to chic shorts to our favorite strappy sandals.
One of our favorite trends for Summer this year is definitely the resurgence of florals. That's right – your favorite springtime staple is back for the summer season and beyond! And we're beyond excited to jump on this trend – we're not ready to give up our favorite florals just yet. We're ready to take our favorite florals into summer and beyond with these 11-must-have summer floral dresses.
FOR THE BOLD & BRIGHT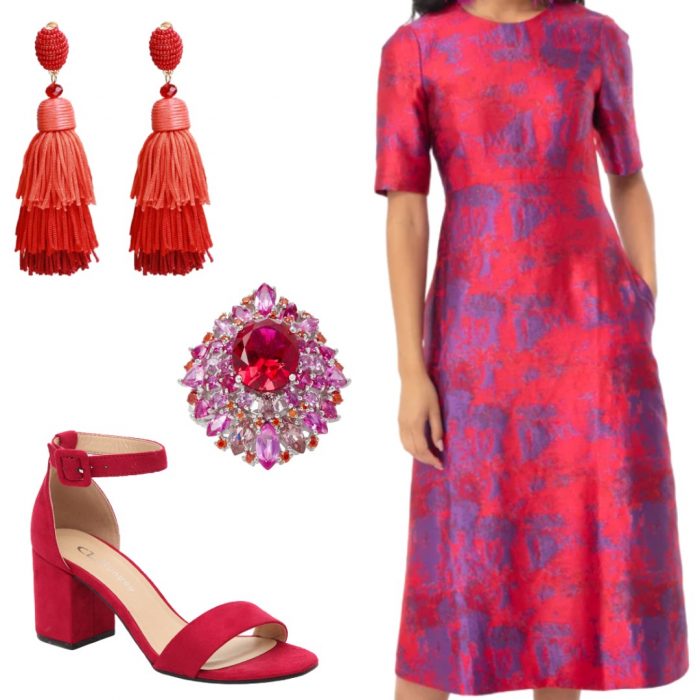 When it comes to wearing florals, some days brighter is definitely better. When you're feeling bold and are totally ready to be noticed, slip on a statement-making Vibrant Midi Dress, add a pair of Coordinating Earrings and a pair of simple Strappy Sandals.
FOR THE BOHO BABE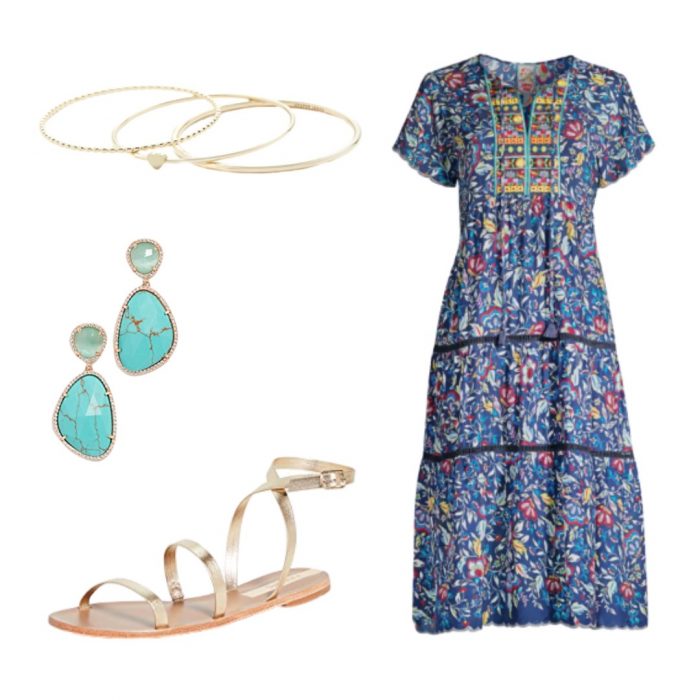 Florals and bohemian style definitely go hand-in-hand. For those days when you're feeling a little more free-spirited, reach for a gorgeous Floral Tunic Dress, add a pair of Drop Earrings and some Matching Bangles and slip on a pair of Gladiator Sandals for an easy wear-anywhere outfit.
 FOR THE PLAYFUL WHIMSY LOVER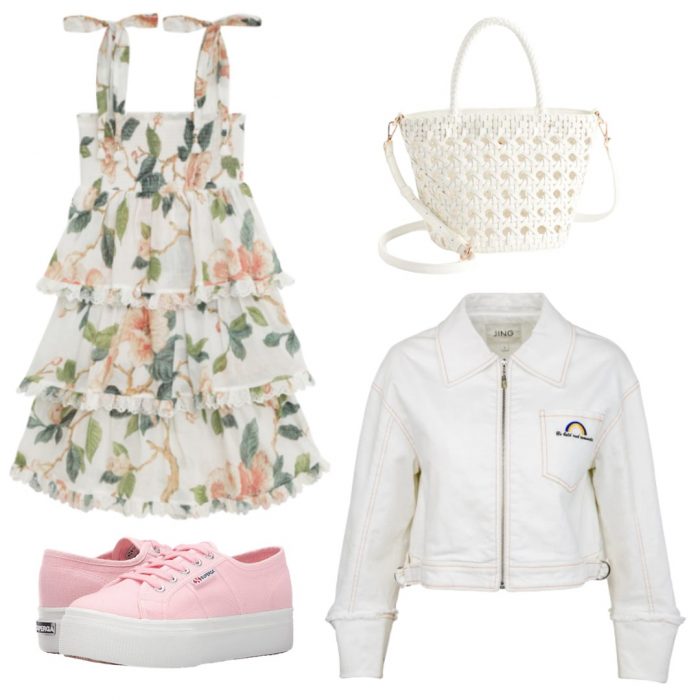 Love a whimsical and modern look for day or night? Slip on a super cute floral Tiered Mini Dress, add a pair of Platform Sneakers, throw on a cute White Jean Jacket and add a Simple Crossbody Bag and you're ready to go.
FOR THE ONE-&-DONE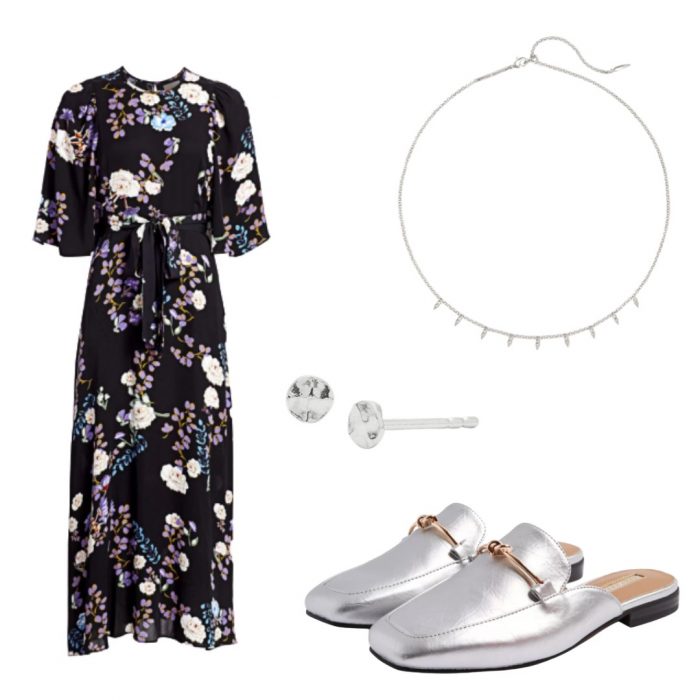 When you're a busy mom, figuring out what to wear for work, home, date night and everything in between can just take up too much time and energy. To make it easy, pick a wear-anywhere Tie-Front Floral Dress and add a Minimalist Necklace. Then, slip on some Simple Stud Earrings and add a pair of Chic Mules and you're ready for anything.
FOR THE STATEMENT MAKER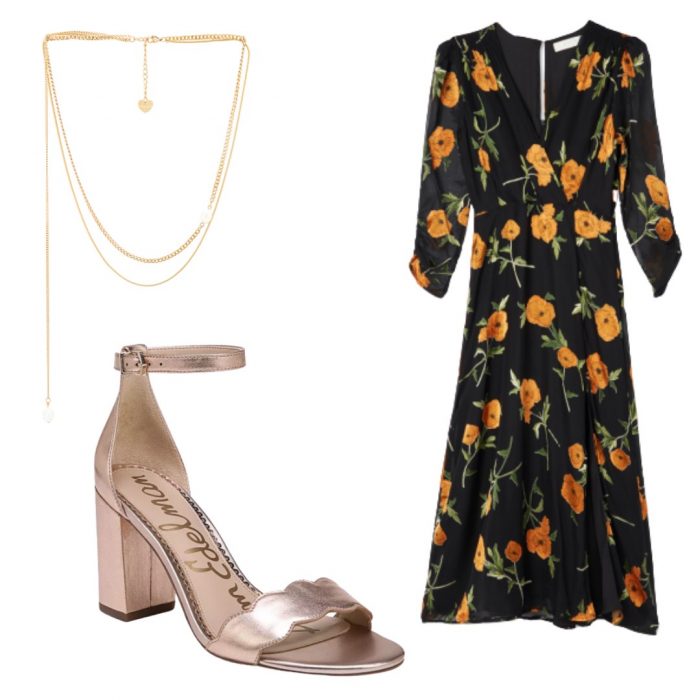 Whether you're heading out for a night with the girls or a hot date, a floral dress can really put all eyes on you. Slip on a Bold Wrap Dress, add a Layered Minimalist Necklace and slip on some Simple Strappy Sandals for an eye-catching look that's easy to wear anywhere.
FOR THE STAY-AT-HOME SPIRIT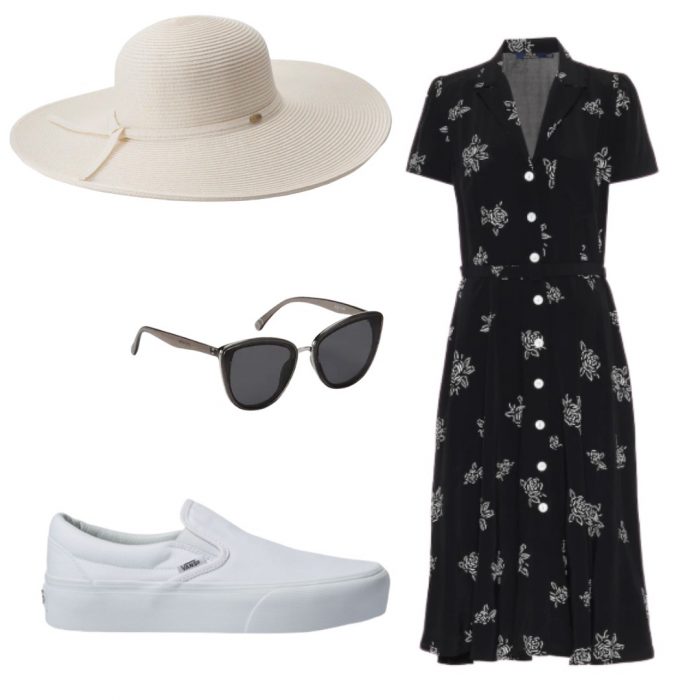 When it's the weekend and you're not feeling like going anywhere except for the backyard, you can definitely still rock some florals! Slip on a simple Button-Up Floral Dress, add a pair of Oversized Sunglasses, slip on a Straw Hat to block out the sun and add a pair of White Sneakers and you're totally set.
FOR THE RETRO LOVER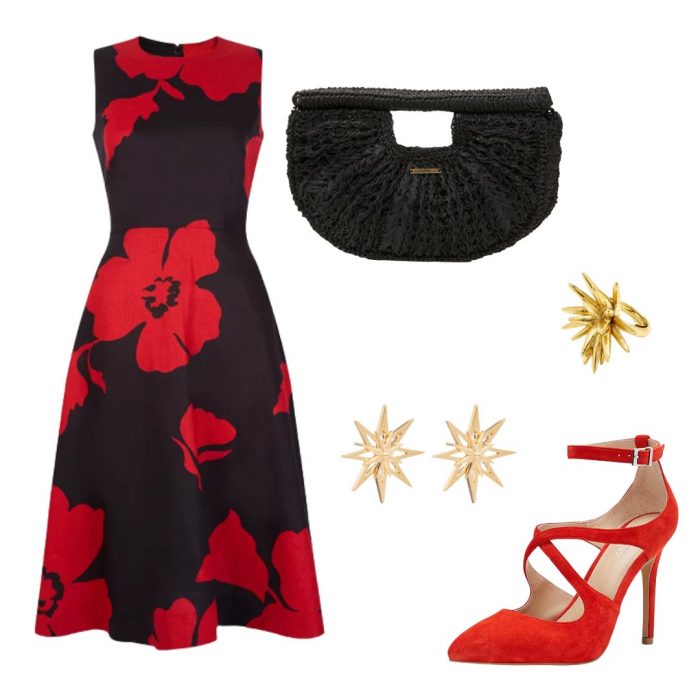 If you love that chic (and flattering!) retro look, you can totally get there with the perfect Fit-and-Flare Midi Dress. Add a pair of Coordinating Red Pumps, slip on some Statement Stud Earrings and grab a chic Straw Clutch Bag and you've absolutely nailed it.
FOR THE EASY, BREEZY GAL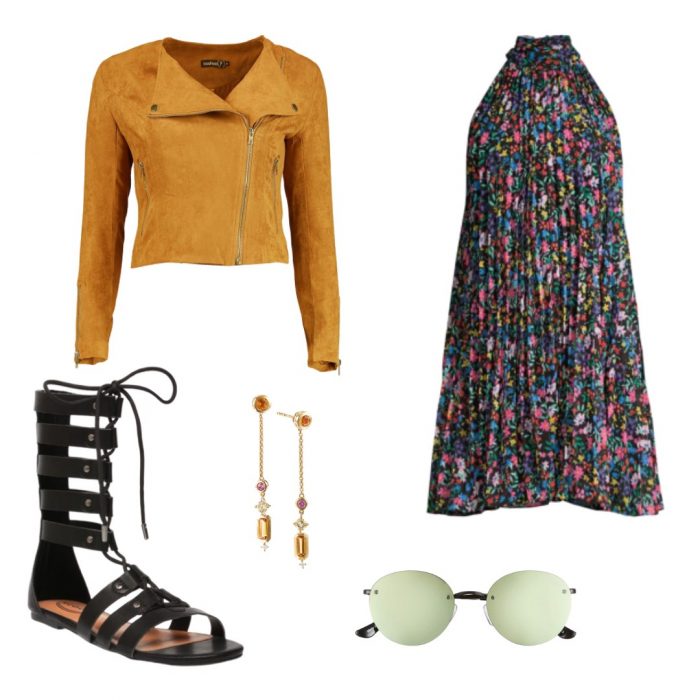 Looking for something simple and easy to wear, no matter where you're headed? Reach for a cute Floral Swing Dress, add a pair of Strappy Sandals and Chic Sunglasses and grab a Simple Moto Jacket for the ultimate easy yet dressed up look.
FOR THE 9-TO-5 BOSS BABE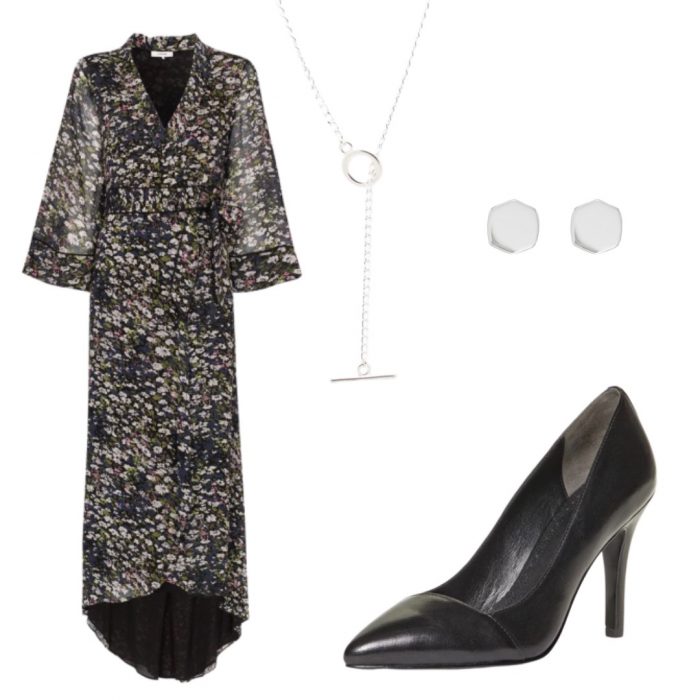 Heading to the office but want to add a touch of playful florals to your look? Slip on a subtle Floral Wrap Dress, add a pair of Simple Leather Pumps, throw on a Minimalist Necklace and add Matching Stud Earrings and you're ready to totally work it.
FOR RUNNING ERRANDS (WHILE LOOKING GREAT)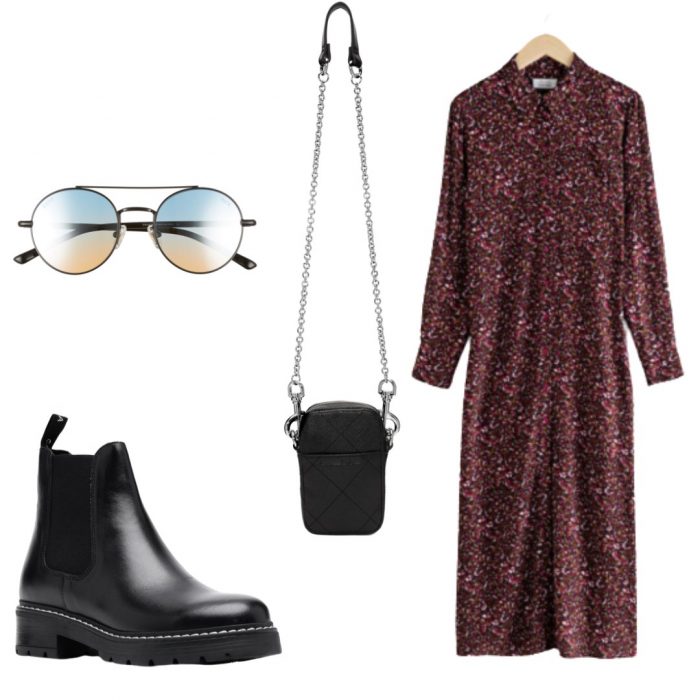 Rushing out and about but still want to look great while feeling comfortable? Try a simple Floral Shirt Dress paired with sturdy Leather Ankle Boots. Add an easy Crossbody Bag and your Favorite Sunglasses and you're ready to take on the day in style.
FOR THE FEMININE & FLIRTY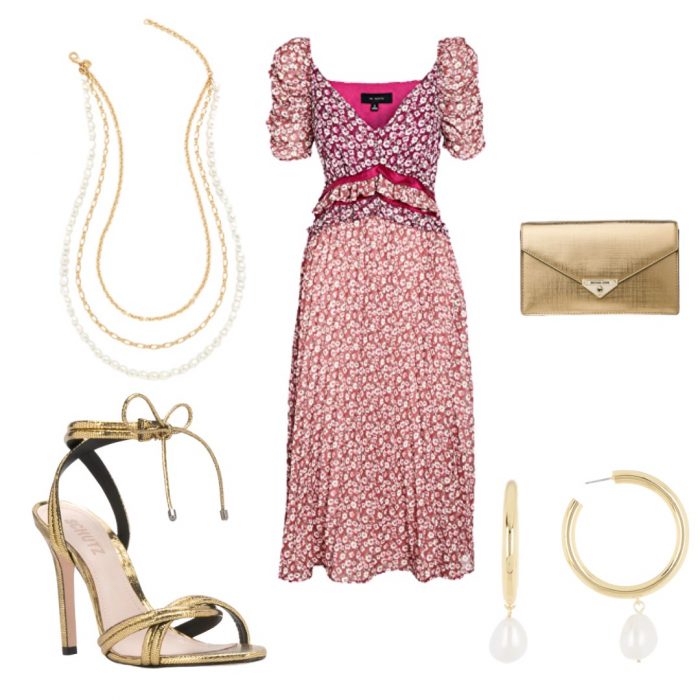 Got a hot date with the SO and want to look (even more) like a bombshell? Try a flattering Sweetheart Floral Dress paired with Strappy Heeled Sandals, a Minimalist Layered Necklace and Statement Earrings for the perfect head-turning outfit.
Other Fashion Guides: