Going somewhere? Get there in style with these thirteen vacation outfits for your spring beach getaway. As an added bonus, all of the pieces will fit in your carryon.
How to Pack Light
Does packing for a trip stress you out a bit? It can be a little overwhelming sometimes to know what to pack. You want to be prepared, but you also want to pack light. You want to pack outfits you feel good in and also have a few options.
What's the key to stress-free packing? Planning and making sure you bring pieces that can mix and match.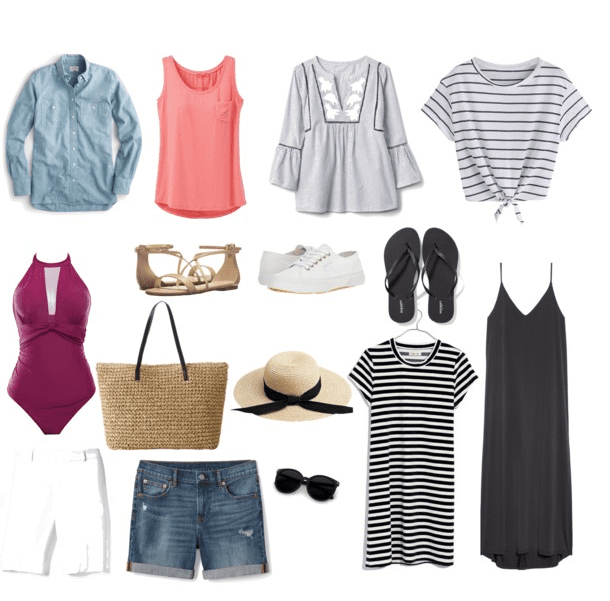 For example, bring a pair of sandals that can go with everything, from pants and shorts to a dress for dinner out. Leave the heavy jeans at home and pack lightweight shorts and dresses.
It is possible to pack light while giving yourself many options when it comes to your beach vacation outfits. I created 13 different outfits with the pieces above to show you how you can pack light with pieces that can mix and match.
The Key Pieces
Denim Shirt: I like bringing a denim shirt with me on vacation because I can throw it over a dress or a top and shorts. If a denim shirt isn't your thing, a lightweight cardigan would work just as good.
Maxi Dress: I also like to bring a maxi dress that will work as a bathing suit coverup and a dress to wear out to dinner.
T-Shirt Dress: A versatile t-shirt dress would also work for dinner out, a bathing suit coverup or out and about shopping around town.
Bermuda Shorts: Bermuda shorts can be dressed up or down, depending on your top and shoe choice. They are also super comfortable and perfect for a day out and about.
Denim Shorts: This type of shorts style is so versatile and I always get a lot of wear out of them on any spring and summer trip.
Dressy Top: Having one dressy top with you that goes with both pairs of shorts can help you create two outfits. Wear the shirt at the beginning of the week with one pair of shorts and later in the week with the other pair. No one will notice or even care!
Casual Top: Make sure you have a casual top you can throw on and head out to walk along the beach or go for a quick afternoon bite to eat.
Tank Top: The tank top can be worn alone when it heats up or under your denim top when it cools down at night.
Nude Sandals: A basic pair of sandals will go along way on your spring getaway. They go with everything and can make both packing and getting dressed easy breezy.
Sneakers: A comfortable pair of sneakers are good to have for long days of sightseeing or even sailing. I was very happy I had sneakers with me in San Francisco when we went sailing because for one, it was safer and two, the wind made it quite chilly!
The Accessories
Swimsuit: What's a beach vacation without a swimsuit, right? 😉
Straw Tote: A straw tote can go with you to dinner and then to the beach!
Straw Hat: A Straw hat is not only downright cute with your outfit, it's practical to keep your skin and eyes protected from the sun.
Flip Flops: A thin pair of flip flops are perfect for slipping into your carryon since they don't take up much space and of course they're great for wearing on the beach.
Sunnies: A pair of sunnies (I used to call them sunglasses, but that's so yesterday) helps you look classy and protects your eyes. Pair them with your straw hat and you're channeling your inner Audrey Hepburn.
Now, how about those outfits!
13 Beach Vacation Outfits for Spring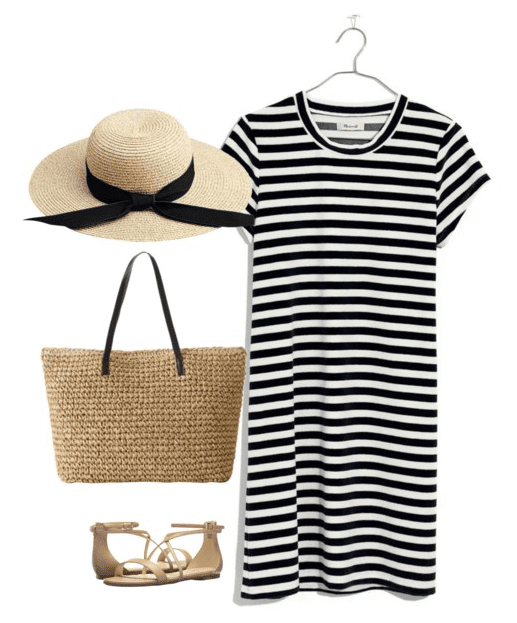 Outfit details: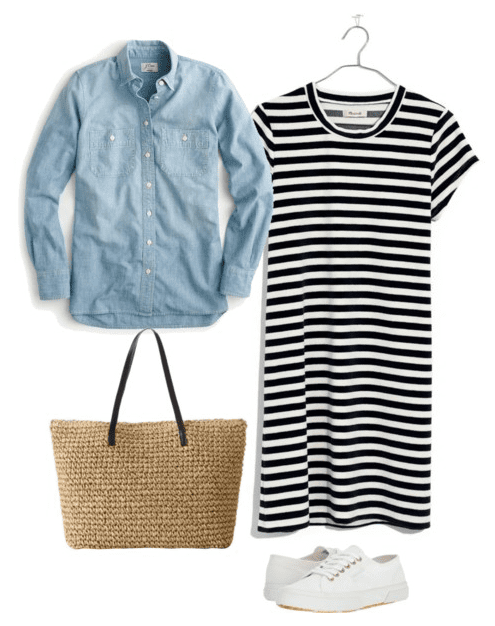 Outfit details:
Outfit details: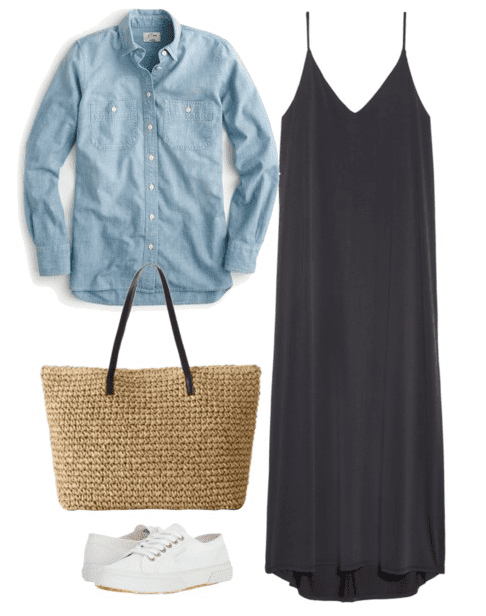 Outfit details: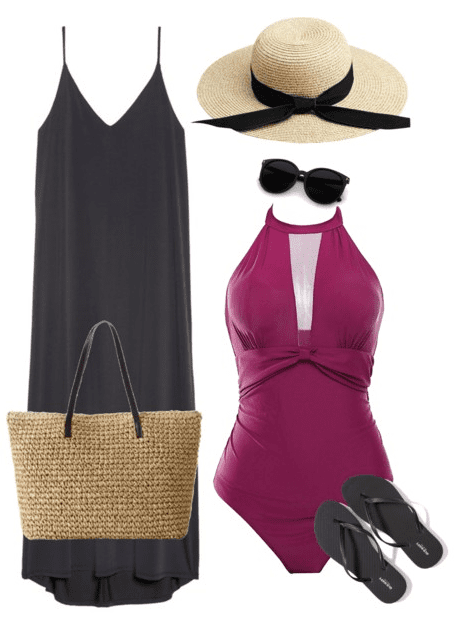 Outfit details: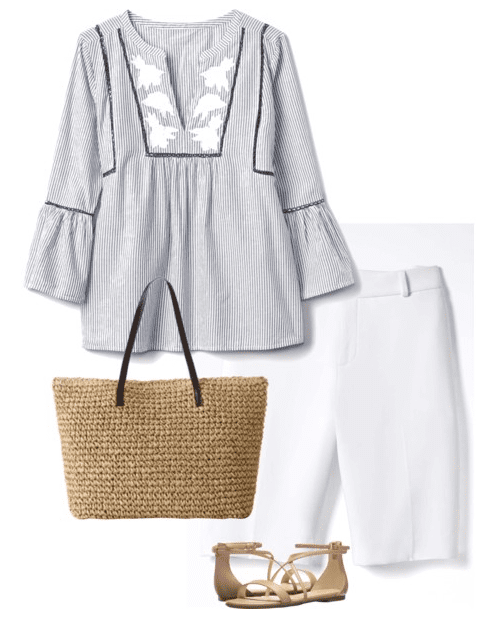 Outfit details: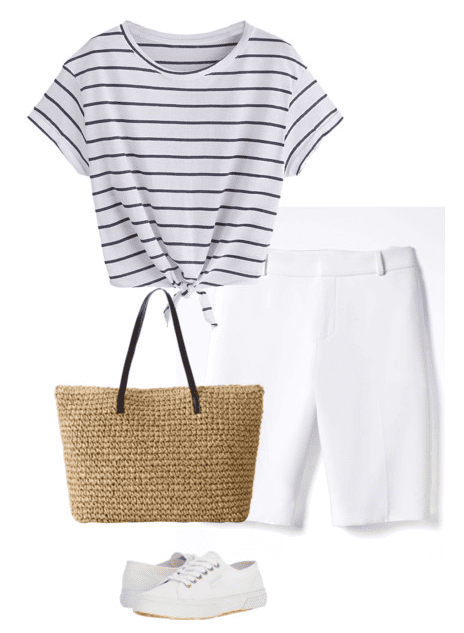 Outfit details: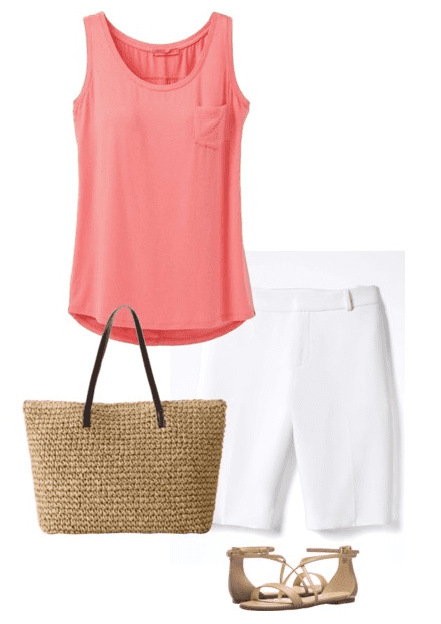 Outfit details: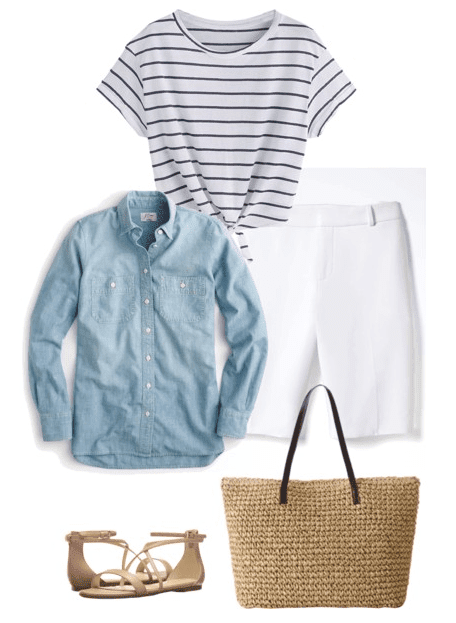 Outfit details: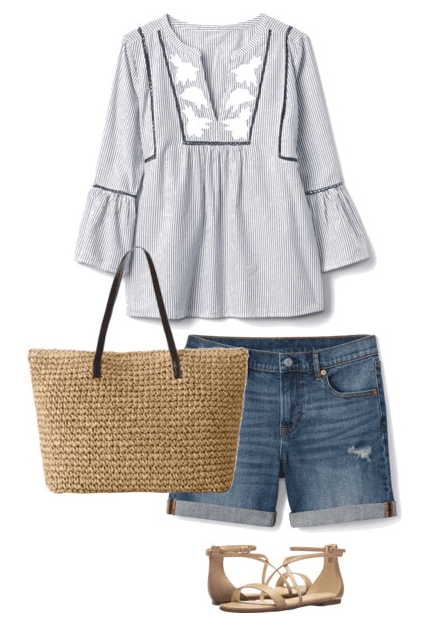 Outfit details: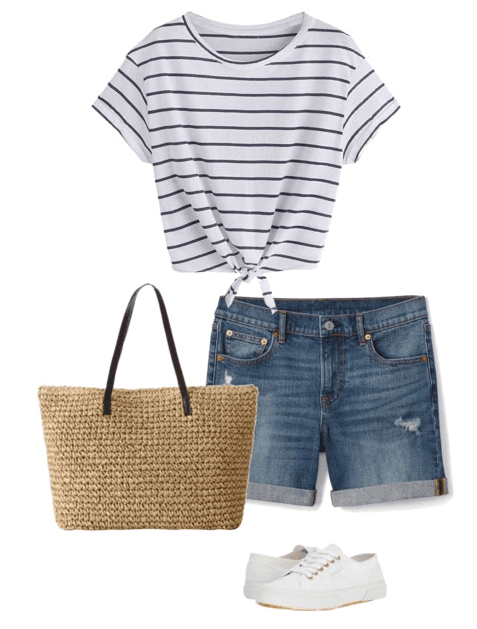 Outfit details: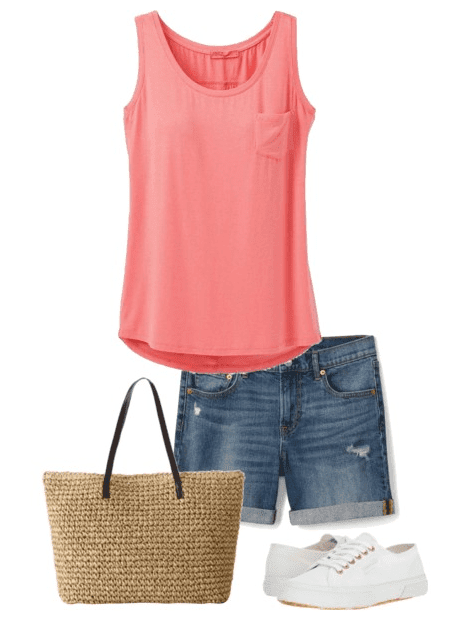 Outfit details: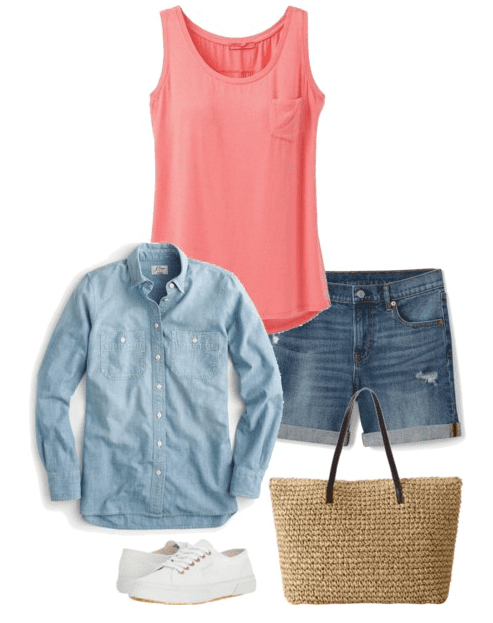 Outfit details:
PIN THIS TO SAVE FOR LATER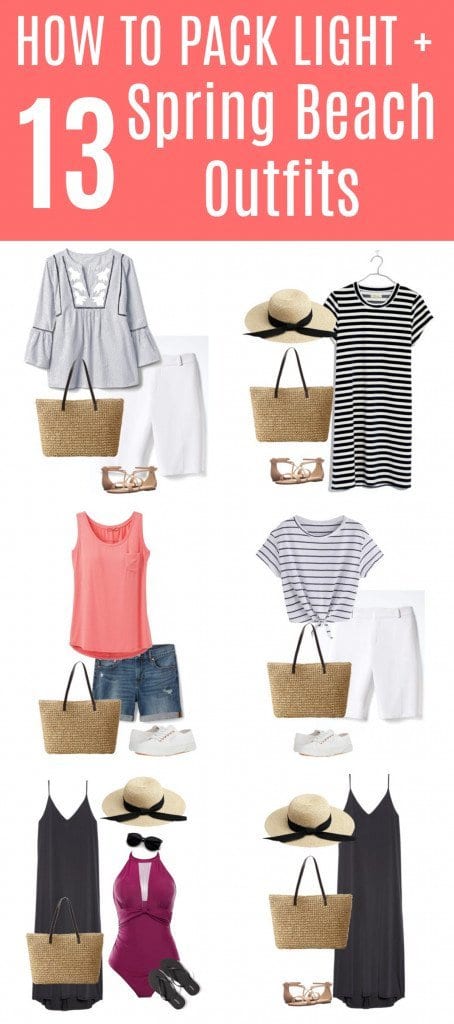 If you liked this post about spring beach vacation outfits, here are a few more articles you might enjoy: