Where are my fellow neutral wardrobe gals at? One peek in my closet and you'll see lots of black, white, gray and denim. Bright colors? Not so much, but I'm working on ways to add some pops of color to my outfits. Here's how.
Color can be a tricky thing. It's hard to add color to your wardrobe without going overboard or going too outside your comfort zone. But luckily, there are some easy ways to add pops of color to your outfits with just one or two pieces.
The Easiest Ways to Add Pops of Color to Your Outfit
1) Shoes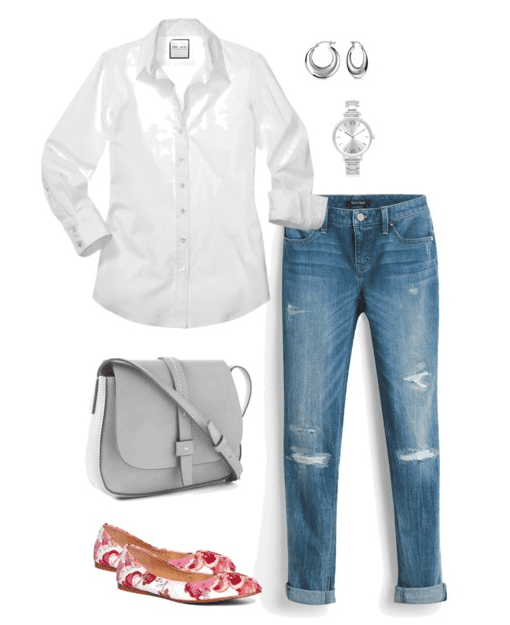 Best way to add the perfect amount of color to your outfit? An all-black outfit and bright shoes. Pair a nice black blouse with black slacks, jeans, or a skirt, and then add your brightest, most colorful pair of shoes. It keeps things minimal and brings most of the attention to the shoes, your primary piece.
You can go bright pink, green, blue, floral, or even glittery (my personal favorite).
2) Purse/Handbag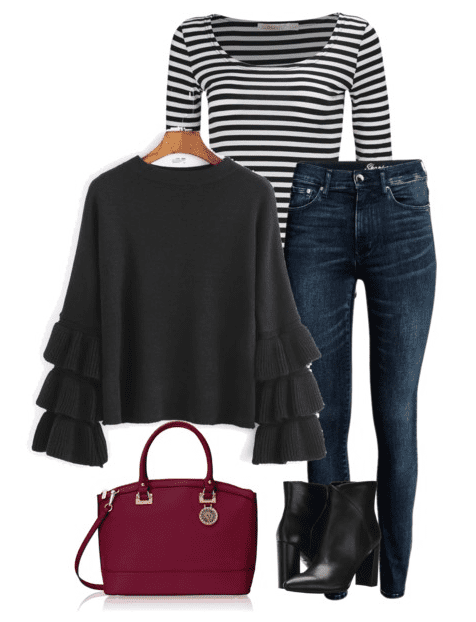 Another way to add color to your wardrobe is to pick up a colorful purse or handbag. This is an easy way to add color to your outfits every day, because you'll be using this bag every day and will never have to worry about a lack of color. Try anything from an oversized clutch to nice and roomy a tote bag. Choose whatever fits your needs the most. If you aren't into the brights, try a pastel color, like pink or yellow. If darker colors fit your vibe more, be on the lookout for a burgundy or navy bag instead.
3) Patterns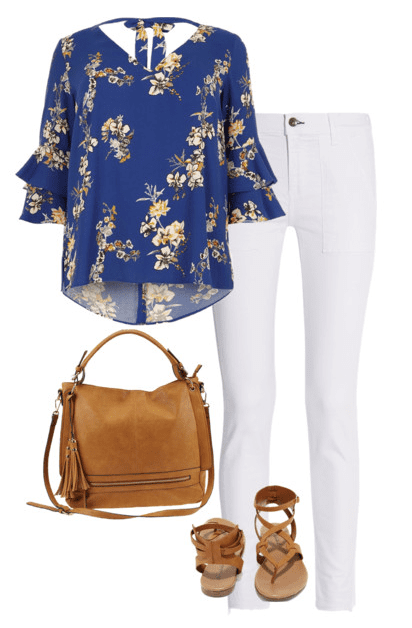 If color isn't really your thing, try easing yourself into it by dropping subtle hints of color instead of wearing one bold piece. This could be a patterned shirt or dress with little bits of color throughout.
This is a good way to sneak color into your style, especially if you aren't entirely comfortable with it yet. Try colored stripes, a flannel shirt or dress, or a minimalist floral pattern. Choose whichever one fits your personal style the best.
4) Pick One Bold Piece and Build Around It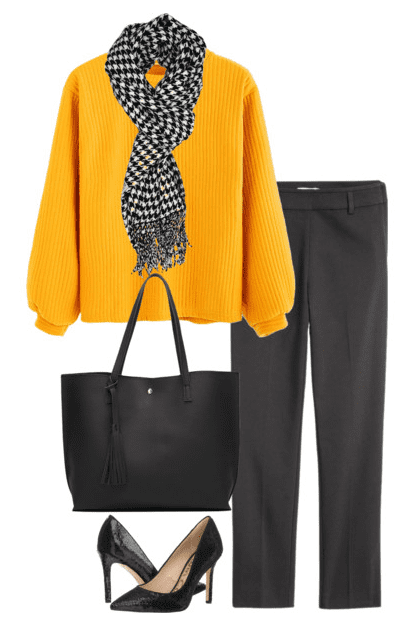 If there's a certain clothing piece you've always wanted to try, like a red dress or a highlighter yellow sweater, make the piece stand out, and easier to wear, by choosing neutral accessories to go with it.
Go for a nude or black pair of flats and minimal accessories. This way, the color in your outfit is obvious, but it's not overwhelmed by anything else you're wearing. It's balanced out with the pieces around it, making it easier to pull off.
5) Skirts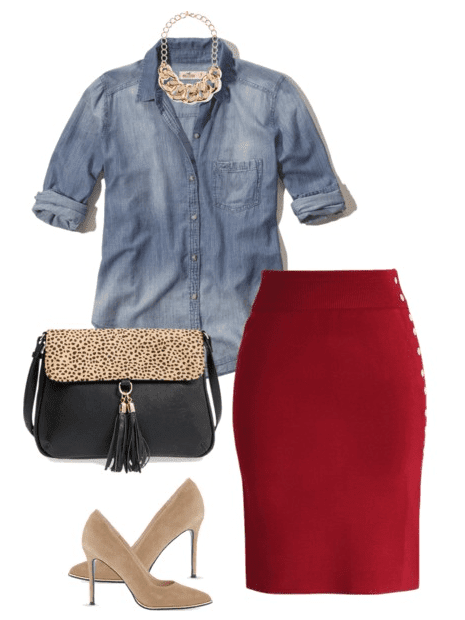 A patterned or textured skirt is one of my favorite things to wear. Velvet, corduroy, denim, you name it.
A red velvet skirt makes a bold statement, while a yellow corduroy one is much more subtle but just as cute. A full, circle skirt is also a great choice and alludes to the popular 1950's style skirts. Again, choose whatever fits your style the best, and pair it with neutral accessories.
Whatever you decide to try, make sure you're comfortable with it. You don't have to try anything that you don't want to. It's good to take a bold risk every once in a while, but only if YOU are comfortable with it.