For those of you who work outside of the home, I imagine plenty of times you have to leave straight from the office to a school event or a date night. Usually, there is no time what-so-ever in your schedule to make it home first. Since you obviously don't want to wear your office wardrobe on a date, what's a girl to do?
Here are 5 easy ways to transition from your desk outfit to a date night outfit.
From Desk to Date Night
1. Take Off That Blazer
When you dress for the office in the morning and you know you have a date that night, think ahead. Wear a blazer over a really cute top. When it's time to say goodbye to the office and hello to Mr. Wonderful, take off the blazer and rock your cute top all the way to dinner.
Check out a cute blazer and two tops from Kohls.
Lauren Conrad Boyfriend Blazer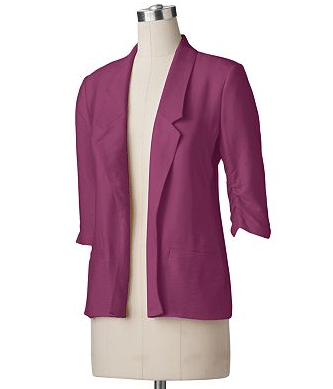 LC Lauren Conrad Floral Chiffon Blouse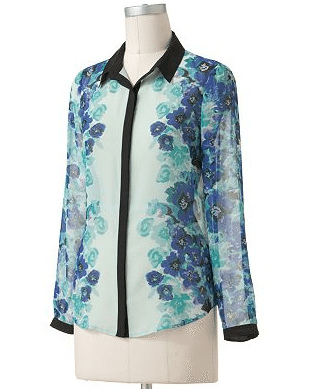 LC Lauren Conrad Striped Chiffon Blouse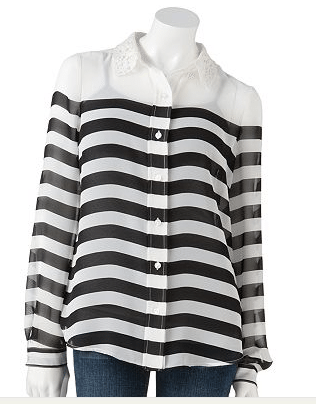 2. Take Off Those Slacks
Change it up a little before you go out and take off those work slacks. Instead, go for a cute pair of printed skinny jeans. You could also wear a pleated skirt to the office and change out of it into a pair of comfortable, yet stylish capris. Here are a few options from Kohls.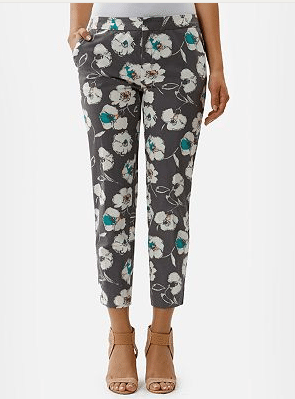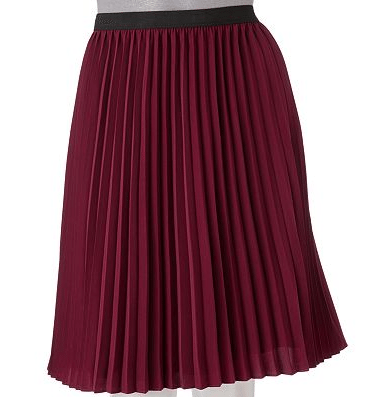 LC Lauren Conrad Flocked Skinny French Terry Pants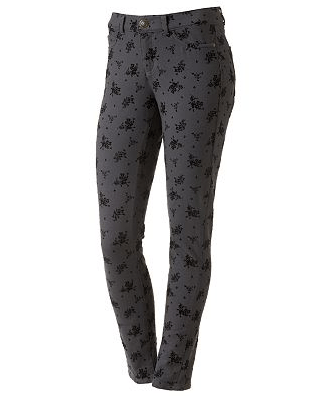 3. Add Some Bling
Your jewelry might be a little toned down for the office, but when it comes to date night – go all out! Swap those hoops out for some sparkle and that necklace out for one that pops!
Apt. 9 Cabochon & Simulated Crystal Stretch Bracelet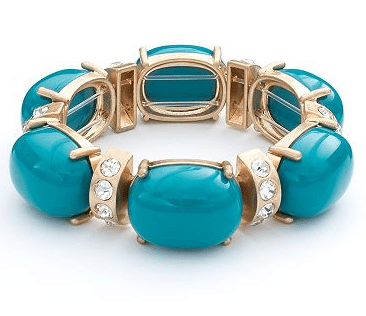 If you enjoyed this post, here are some related ones on Mom Fabulous:
4. Say Farewell to Boring Footwear
Whether it's black pumps or a pair of plain Jane ballet flats, kick it up a notch by saying farewell to boring footwear and spice it up a little. You can wear a pair of black wedges or ballet flats (pictured below) to the office and then trade those in for a pair of platform high heels for the evening.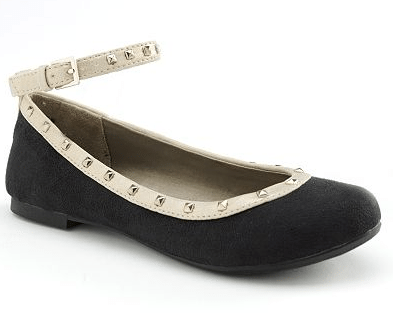 LC Lauren Conrad Platform High Heels In Blue or Purple
5. Trade Out That Tote
I'm sure a lot of you have a large tote you carry to the office so you can carry all those work essentials in it. I used to carry a snack, my lunch, my tablet, my phone, some work papers and on and on. There's no need to lug all of those items on your date. Instead, trade out that tote or larger handbag for a wristlet or clutch.
Here are some office and date night choices.
Dana Buchman Abbie Iconic Tote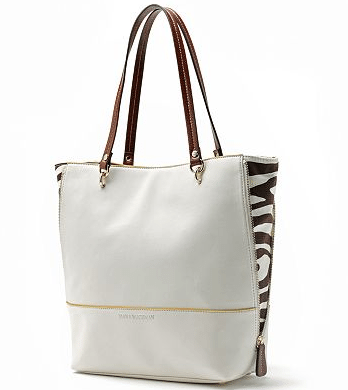 Dana Buchman Sofie Jelly Convertible Satchel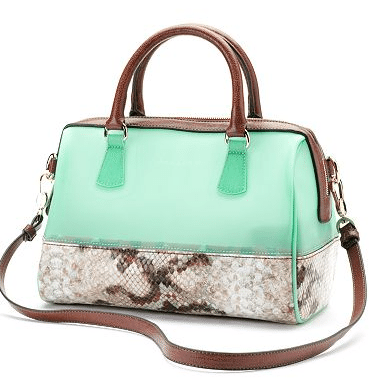 Do you have any desk to date night switcheroo secrets? Speaking of a date night, my husband and I had a two-night date in New York last week. Sure, it was combined with business, but we had a blast! Business during the day, dating my man at night. So much fun!