Chicken Skewers with Veggies for the Whole Family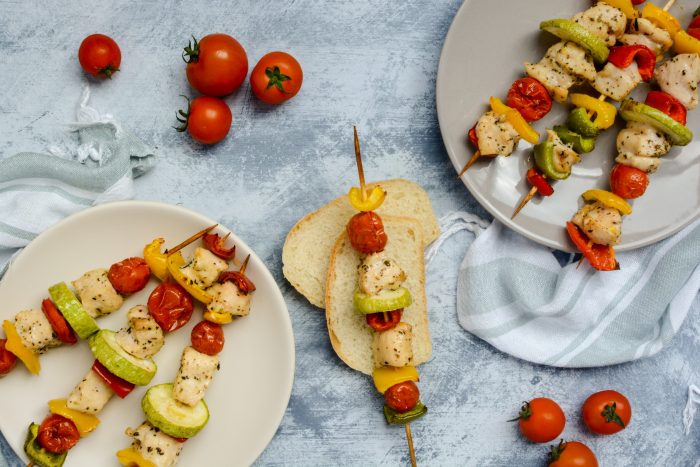 This is one colorful dish! The chicken skewers with veggies recipe is a great dish to feed a hungry family. It's also a great dish for a summer cookout or patio dining.
It is loaded with veggies and tasty chicken. You can make this over a classic grill or in the grill pan. It is a time saver as you can prep veggies and chicken the day before and store in a fridge overnight. By maintaining the chicken overnight, the spices will really get into the chicken and make it even tastier.
Preparation time: 10 minutes
Cooking time: 10 minutes
Serve: 4
Ingredients:
1 lb chicken breast
1 red, 1 green, and 1 yellow bell pepper
2 tbsp olive oil
1 large zucchini
Salt and pepper, to taste
2 tsp dried basil
Instructions:
Cut the chicken into bite-size pieces. Toss the chicken with 1 ½ tbsp oil, and spices in a bowl.
Cut the bell peppers in half and remove seeds. Chop the peppers into the bite-size pieces.
Trim the zucchini and slice into rounds, at least ¼-inch thick. Toss the veggies with the rest of the oil and with a pinch of salt.
If using bamboo skewers pre-soak them in water for 30 minutes.
Alternate layers of the veggies and chicken on the skewers.
Grill the skewers over medium-high heat for 5-7 minutes or until cooked through.
Serve warm.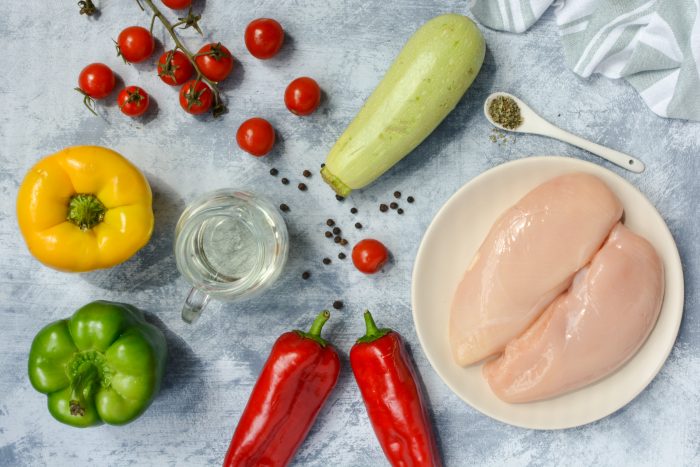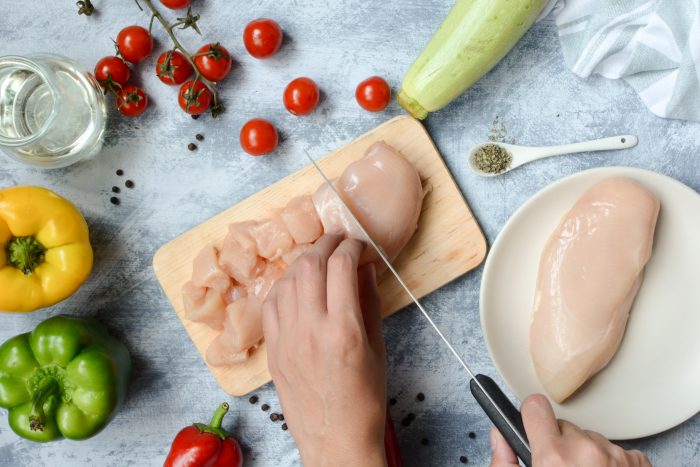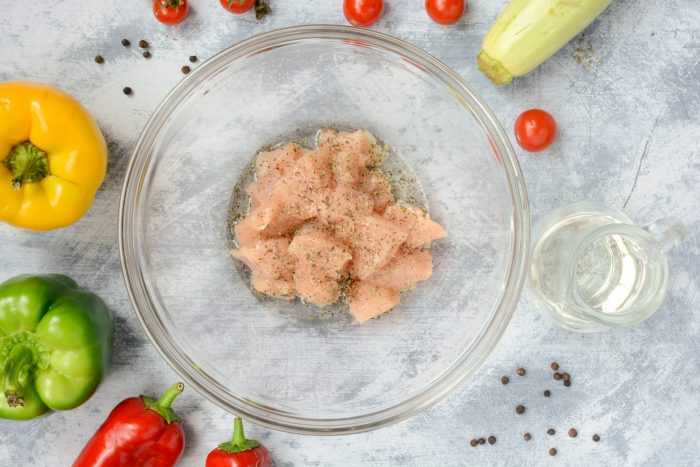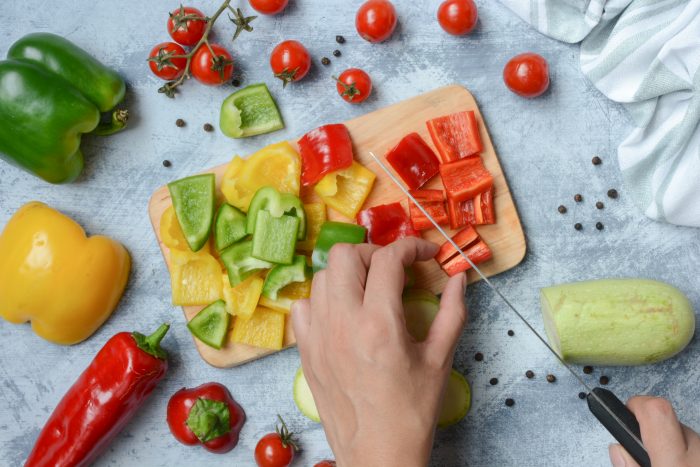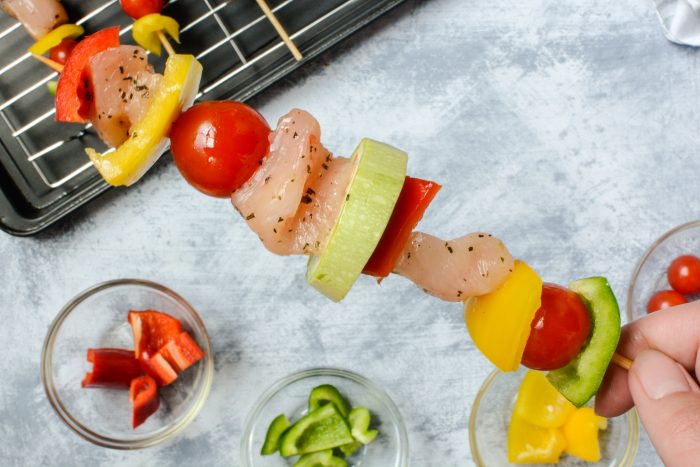 TIP: you can also bake these. Just toss the veggies and chicken on a baking sheet with oil and spices and bake for 15 minutes. You can also broil the skewers under a broil for 5 minutes per side.
Serve the skewers with some delicious sweet potato slices or fries. The spice combo is up to you and the desired taste. You can use parsley, maybe onion powder, or paprika. Teryaki and soy sauce can give it an extra flavor as well!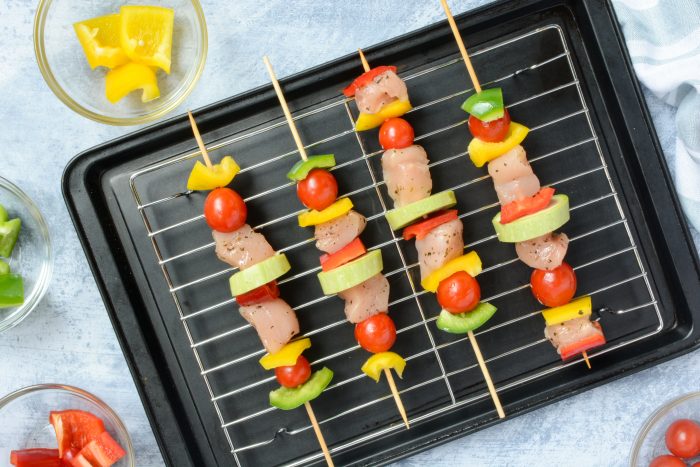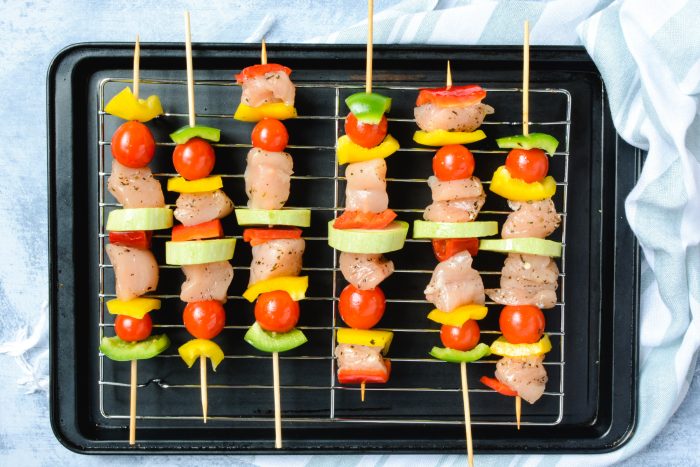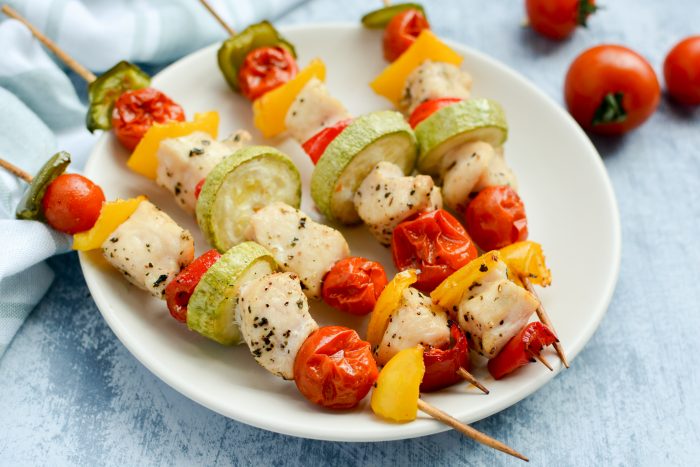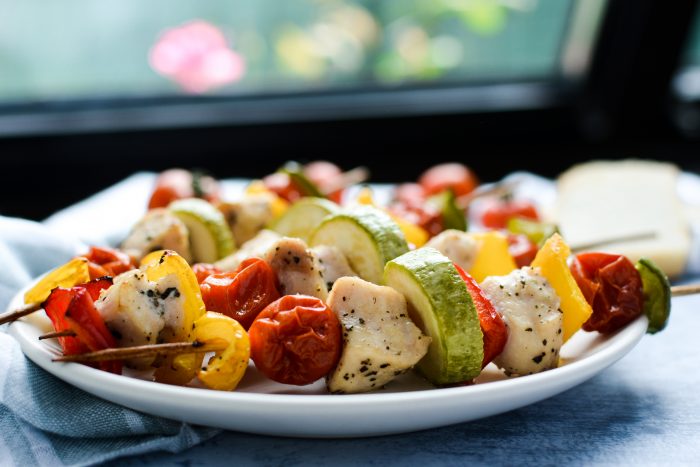 Other Fantastic Recipes: