These 10 Instant Pot shredded chicken recipes are fast, flavorful and ideal for tasty weeknight meals the whole family will love.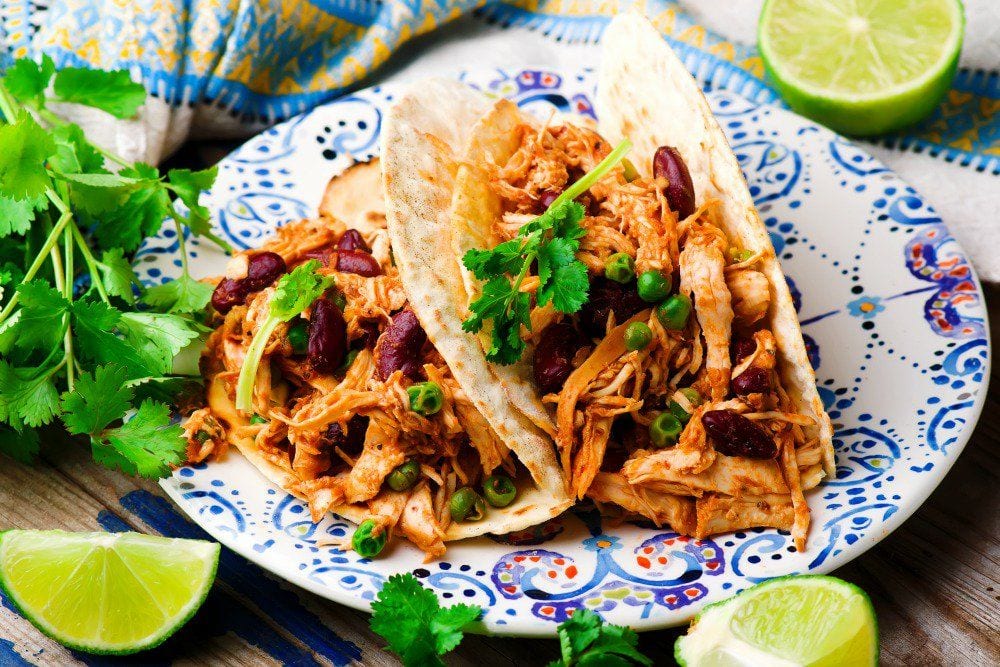 I'll never forget hearing about the Instant Pot for the first time as my Facebook friends were going nuts over a Black Friday deal. At first, I thought it was called an InstaPot and secondly, I thought they were all crazy – just buying another gadget that would collect dust.
And then I quietly bought one for myself.
And cooking has never been the same for me.
I am 100% addicted to using the Instant Pot for cooking. I've made soups, baked potatoes and even cooked an entire whole chicken in under an hour. What?! I know, crazy right? We're downsizing big time and I can only bring a few kitchen items with me when we move. The Instant Pot is #1 on my 'to keep' list.
There are several Instant Pot's to choose from:
If you loved these shredded chicken recipes I posted awhile ago, and you're an Instant Pot user, I think you'll love the ones I rounded up today as well. (Keep scrolling to the bottom of this post where I answer some of the most common Instant Pot questions about cooking shredded chicken.)
10 Instant Pot Shredded Chicken Recipes
Have you made any Instant Pot Shredded Chicken Recipes that you swear by? Let me know in the comments! I'm always looking for new recipes to try in this magical little cooking device.
Here are a few common questions about cooking shredded chicken in an Instant Pot:
Can You Cook Frozen Chicken in the Instant Pot?
The answer is yes! Since the chicken breasts are frozen, just know it'll take a little longer for your Instant Pot to come to pressure. You'll need to add that to your cooking time. It's a good idea to time it the first time you do this, so you'll know how long it takes your Instant Pot to come to pressure. Also, remember to natural release the pressure when the cooking time is over.
How Do You Cook Chicken Breasts in the Instant Pot?
It all depends on the recipe you're using, but they are all simple and under 15 minutes. Some recipes have you add seasonings and pour a broth mixture over it, while others have you add nothing but the chicken breasts. Just be sure to read the recipe from beginning to end, as well as your pressure cooker manual if this is your first time using it.
Can You Cook Shredded Chicken Thighs in the Instant Pot?
Yes! You can cook breasts, thighs and even a whole chicken very quickly. Which is what makes this such a versatile cooking gadget for your kitchen.
If you liked this post, please share it or pin it on Pinterest to save for later!