These 20 vegetarian dinner ideas are simple, delicious and all ones I have personally tried. And when you find a winner of a recipe, you want to tell the world about it!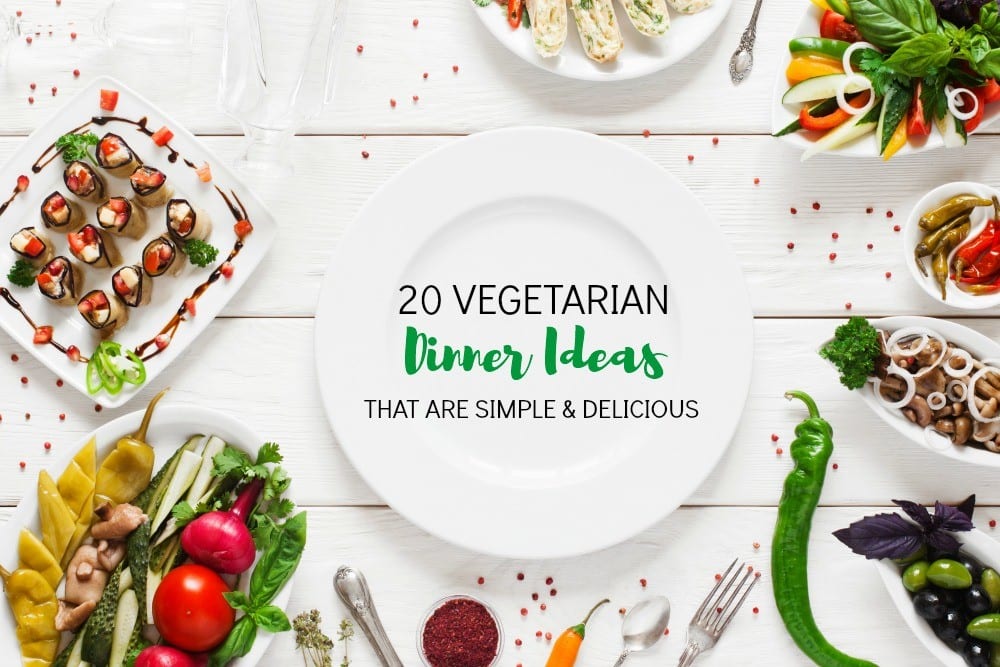 Ever since my boys became vegetarians, I get asked all the time 'what do vegetarians eat?' or 'what do you cook?' or 'what do YOU eat for dinner?' When they first shared they were going to try going vegetarian for a week, I honestly thought it wouldn't last. And then the week turned into a month. The month turned into six months. We're now currently at over a year and a half and they are still vegetarians.
I will say this year and a half hasn't been easy when it comes to preparing meals and meal planning in general. My husband and I still eat meat (although I'm playing around with the idea of becoming a pescatarian because, well I love fish so so much), so trying to prepare dinner for meat eaters and vegetarians have been tricky.
But I've got the hang of it now and let me just say my meat bill has gone down. I rarely cook or serve meat anymore and to quote my husband "I don't even notice". I have found so many amazing vegetarian dinner ideas. Eating and cooking vegetables have never been so much fun! Our healthy eating habits have gone through the roof and that is a great feeling.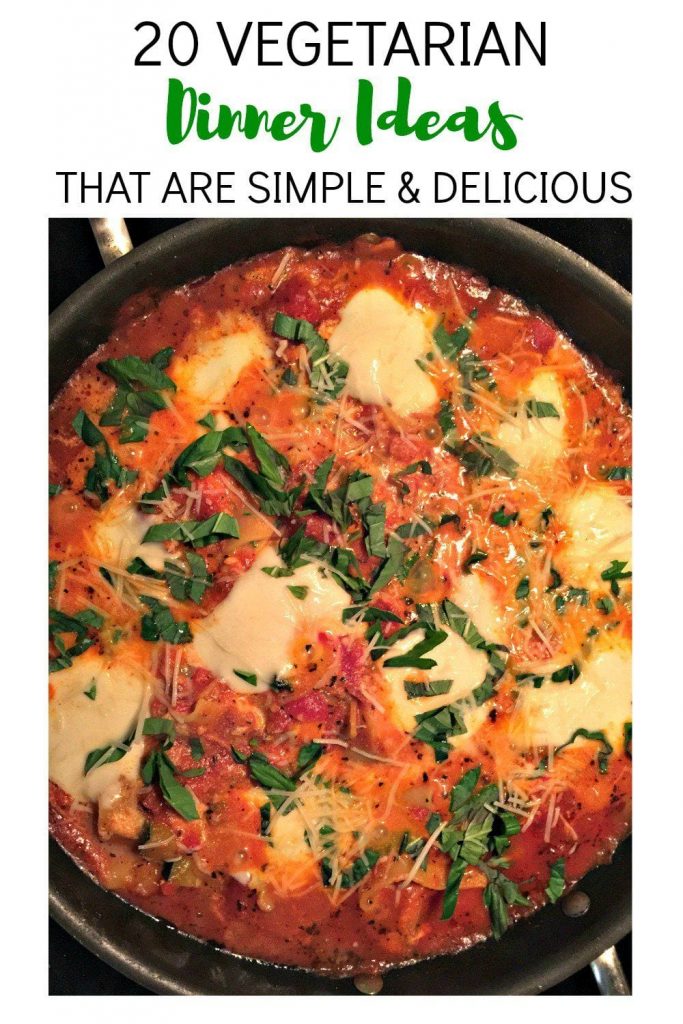 This is recipe #6 – Easy Skillet Vegetable Lasagna. It's now a family favorite. So, so good!
20 Vegetarian Dinner Ideas
Whether you're looking for vegetarian recipes for kids or some easy ones to prepare for yourself, I think you'll enjoy most (if not all) of these recommendations. (Side note: some of these recipes call for chicken stock. I just substituted vegetable stock and it worked out perfectly.)
Do you have any vegetarians in your family? If so, what are your favorite vegetarian dinner ideas? I'm always up for adding to my recipe collection.