Some keto bread types plainly taste bad, which is why most keto lovers have yet to quit the tasty but carby regular bread.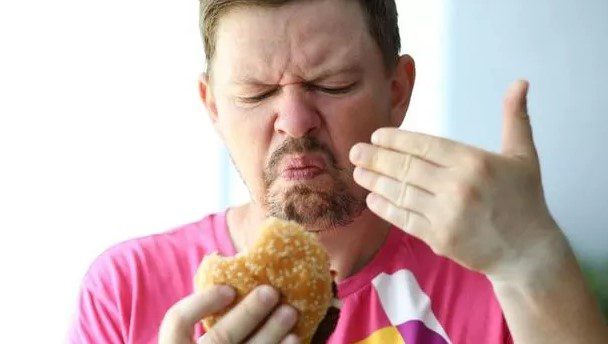 Understandably, keto bread's replacement of carbohydrates with keto-friendly ingredients deprives the bread of its original taste. As a result, French toast and PB&Js have not been as tasty as they used to be.
Key Takeaways
The bread market is flocked with tasteless keto bread brands that feel chalky and sometimes dissolve in the mouth.
Luckily, we now have palatable keto bread with enhanced flavors and quality similar to regular bread.
Keto bread that tastes like bread includes Sola Sweet and Buttery Bread, Carbonaut Low Carb Seeded Bread, and Kroger's CarbMaster Wheat Bread.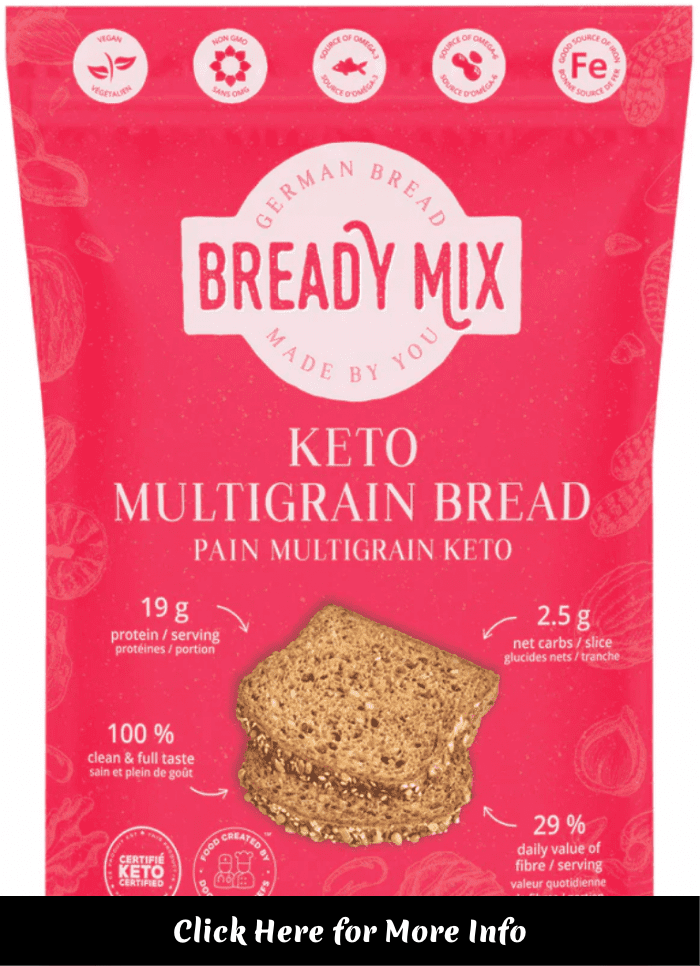 Keto Breads That Taste Like Bread
Sola Sweet and Buttery Bread
Not every product from Sola is labeled "sweet." So, when you see bread named Sweet and Buttery, rest assured that it has sorted out the taste. As the Sola Sweet Oat discussed below, the Sweet and buttery keto bread is popular among keto peeps for its rich protein, low carb level, and sweet taste.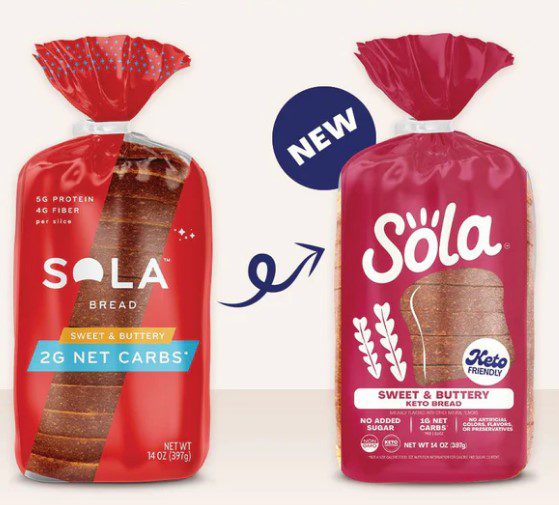 However, the slices are smaller than the regular bread but a bit thicker, so two will be enough for toast. A 14-ounce Sweet and Buttery loaf retails at $10 and has 1gram net carb per slice. Like any other Sola product, you can order your Sola Sweet and Buttery bread directly from Sola or look for other stores near you, such as Walmart, Amazon, and Sam's Club.
Sola Sweet Oat
Another Sola flavor is the Sweet Oat bread which, like Sweet and Buttery, is a darling for keto-ers sensitive to taste. Unlike the Sweet and Buttery bread that replaces wheat with arrowroot flour, the Sweet Oat bread uses both arrowroot flour and wheat to keep the taste intact. The wheat protein starches and gluten provide the original fluffy and yummy bread, perfect for a tasty French toast.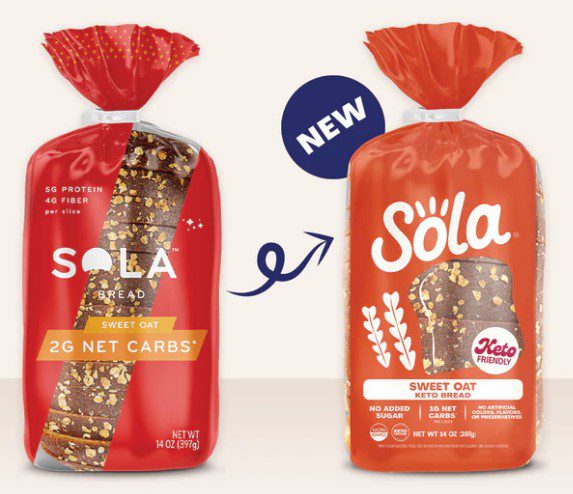 Other ingredients include water, olive pomace oil, defatted soy flour, yeast, rolled oats, erythritol, inulin, sunflower kernels, oat fiber, organic flax seed meal, salt, distilled monoglycerides, preservatives (calcium propionate, sorbic acid), xanthan gum, wheat flour, monk fruit extract, enzymes, and stevia leaf extract. Order the Sweet Oat Bread flavor directly from Sola as well as stores and groceries near you, such as Kroger, Walmart, Amazon, and Sam's Club.
16-Ounce Sourdough Bread Loaf
Great Low Carb Bread's keto bread contains water, wheat protein isolate, wheat fiber, wheat gluten flour, modified wheat starch, olive oil, inulin, salt, yeast, and enzyme. The baker's use of wheat helps retain the real taste of bread, although the olive oil and yeast give it somewhat dense text perfect for toasting and heartier sandwiches.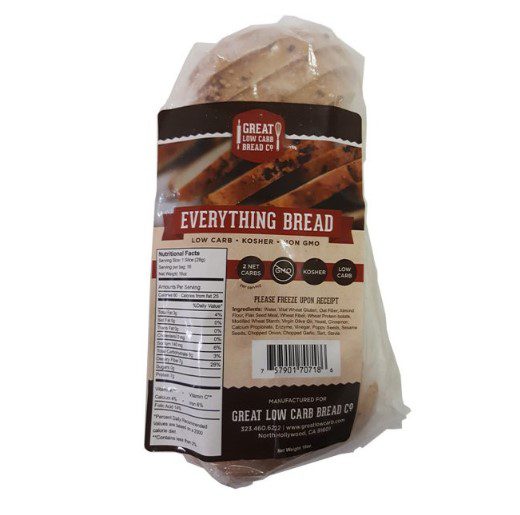 The Sourdough Bread Loaf packs only 1 gram of net carbs and about 7 grams of protein per slice. These qualities make the bread a favorite for keto lifestyle without compromising on flavor and fluffiness. With about $10, you can order the 16-Ounce Sourdough Bread Loaf directly from Great Low Carb and stores and groceries near you, such as Kroger, Meijer, Whole Foods, Fresh Thyme, and Amazon.
Carbonaut Low-Carb Seeded Bread
The Low Carb Seeded bread by Carbonaut is another keto-friendly option adored for its high fiber content. Ingredients comprise water, wheat protein, resistant potato and/or tapioca starch, flax meal, high oleic sunflower oil, bamboo and/or wheat fiber, sesame seeds, yeast, psyllium husk, inulin, cultured wheat starch, sunflower seeds, pea fiber, salt, and citric acid. In addition to fiber, the Low Carb Seeded Bread has a tasty flavor thanks to the wheat protein used as a main ingredient.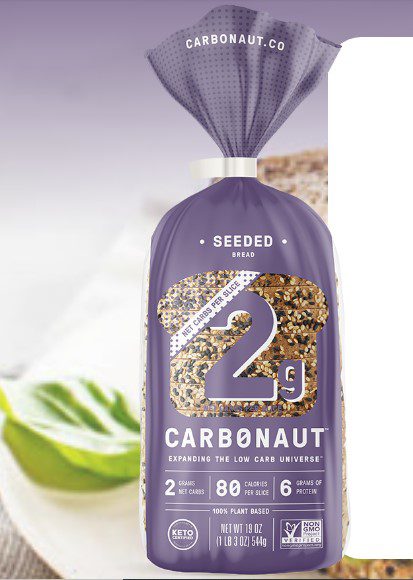 The bread's 2 grams of net carbs, 80 calories, and 7 grams of protein per slice make it a clean keto bread. Besides, the flax meal, psyllium husk, and bamboo fiber help keep the blood sugar steady and boost gut health. A 19-ounce Carbonaut Low Carb Seeded bread retails at about $10 at Walmart, Albertsons, Sprouts, Wegmans, Fresh Market, and Sam's Club.
Base Culture Keto Bread Seven Nut & Seed
Base Culture has a place in the keto bakery industry, with three keto-friendly flavors topping the market. However, when it comes to taste, the 7 Nuts & Seeds emerge at the top thanks to its tasty additions like honey and almond butter.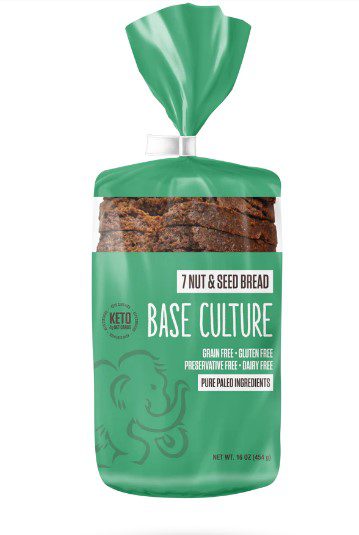 Other ingredients include water, eggs, golden flaxseed meal, arrowroot flour, psyllium husk powder, almond flour, apple cider vinegar, pumpkin seeds, chia seeds, flaxseed, pecans, coconut oil, baking soda, and xanthan gum. The bread's seven types of nuts and seeds, such as chia seeds and pumpkin seeds, lend an irresistible crunch to any sandwich craving, from French toast to a BLT. Order the 2, 4, or 6 Pack for just $19 at Base Culture, Amazon, Walmart, Costco, and other stores near you.
Kroger CarbMaster Wheat Bread
If carby bread is off the menu but you can't afford to substitute the sweetness, consider the CarbMaster Wheat loaf from Kroger. One slice of this tasty bread only contains 4 grams of net carbs despite having whole wheat flour and modified wheat starch that give it the real bread taste.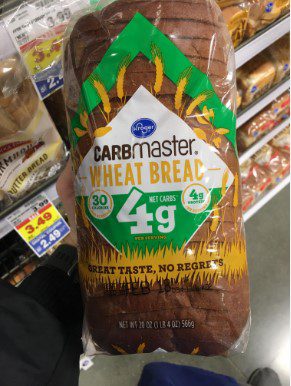 Other ingredients include water, wheat gluten, yeast, wheat protein isolate, oat fiber, inulin, pea protein, and palm oil. Moreover, the bread is the most affordable on our list as it retails at about $5 at Kroger, Food 4 Less, Ralphs, Walmart, and other grocery keto stores near you.
Enjoy Palatable Keto Bread
We love bread that makes delicious sandwich and French toast. So, even after we go keto, we want bread that maintains the taste, even if that means adding a few cents to the price tag. Unfortunately, only some bakers are bothered by the taste, and the market is flocked with tasteless keto bread that feels chalky and sometimes dissolves in the mouth. The six bread brands highlighted here should be on your list on your next shopping if you want keto-friendly bread that maintains a delicious taste.