The Kiss My Keto company is dedicated to making the best keto snacks, gummies, bread, and supplements to address the increasing demand in the market.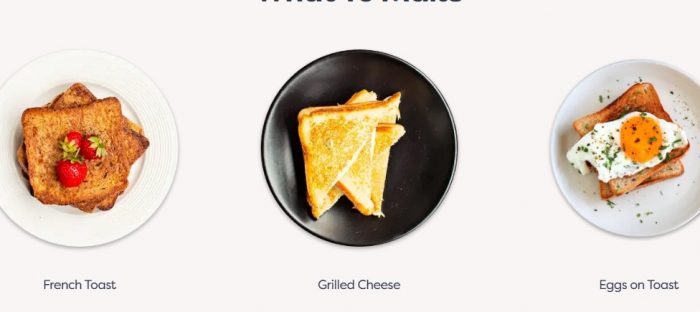 Since its inception in 2016, Kiss My Keto has made millions of keto products and partnered with other retailers to make their products readily available to all. One product that has really caught consumers' attention is Kiss My Keto bread which maintains the love and taste of regular bread but made for a keto lifestyle.
Key Takeaways
The Kiss My Keto bread comes in four flavors: Golden Wheat, Dark Wheat, Seeded Wheat, and Cinnamon Raisin.
The four flavors of Kiss My Keto bread can also last up to six months, provided you freeze and defrost them.
You can find Kiss My Keto bread varieties in Kiss My Keto stores, Kroger, Walmart, and other stores.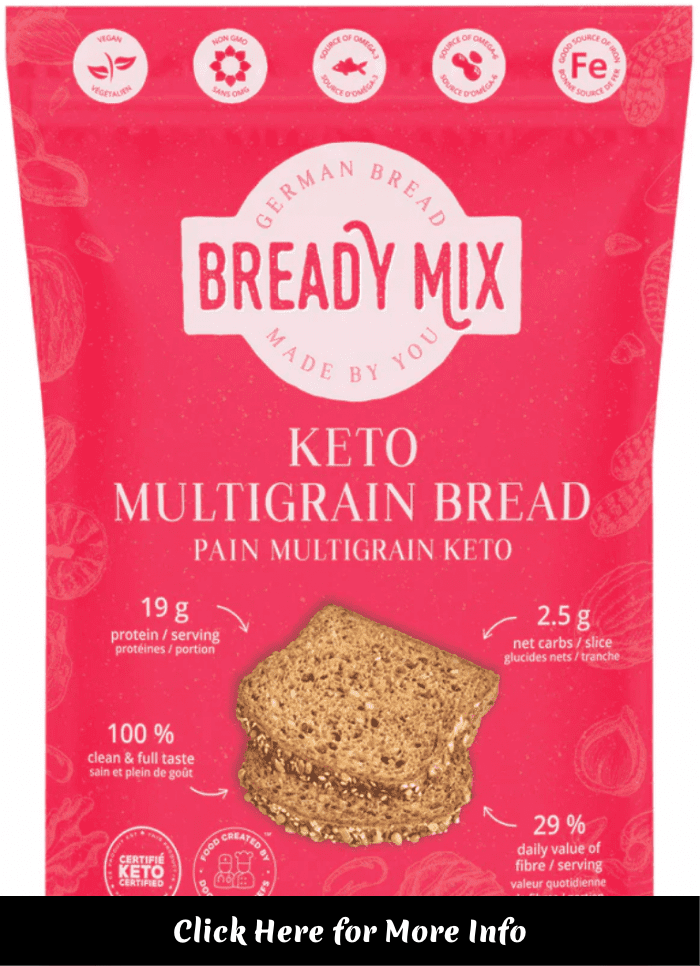 The Kiss My Keto bread comes in four flavors: Golden Wheat, Dark Wheat, Seeded Wheat, and Cinnamon Raisin. The different ingredients added to make each variety gives a leeway for keto-ers to choose what matches their keto lifestyle. As you will see in the Nutrition Facts label below, the Kiss My Keto bread maintains 0 net carbs per slice and up to 2g sugar for a serving with no traces of corn syrup, cane sugar, or sugar alcohol.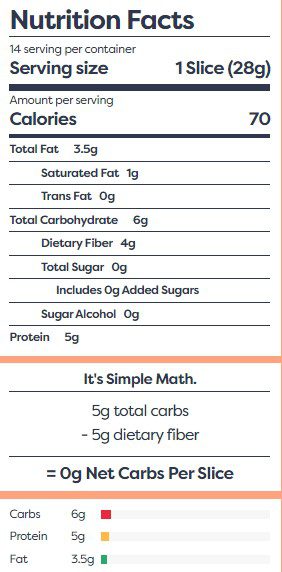 The four flavors of Kiss My Keto bread can also last up to six months, provided you freeze and defrost them. The ingredients comprise Water, Vital Wheat Gluten, Eggs, Oat Fiber, Golden Flaxseed Meal, Palm Oil, Sesame Seeds, Sunflower Seeds, Baker's Yeast, Kosher Salt, Butter, Xanthan Gum, Cultured Wheat, Natural Flavor, Honey, Milk, Wheat. Notably, the dark wheat flavor has an additional caramel color, while the cinnamon flavor also comes with golden raisins, ground cinnamon, and stevia leaf extract.
Where Do I Buy Kiss My Keto Bread?
Kiss My Keto Stores
The first option when you want to buy Keto bread would be to locate a Kiss My Keto store near you. Getting a product directly from the bakery would be an added advantage as you know you're the first contact and can always ask for additional information about the bread. Besides, there is a high chance that the Kiss My Keto bread price is better at the bakery than other retailers.
So, visit the Kiss My Keto website and quickly locate a store near you by setting your preferred search radius. The California-based keto bread maker has physical stores across U.S. and Canada and a robust online presence to complement sales. The current price for each flavor is about $11, with orders dispatched every day from 2 pm.
Walmart
The Kiss My Keto bread is available at reasonable costs in the more than 3,500 Walmart supercenters. You may also get other keto bread and products from Kiss My Keto at the shop since it focuses on well-known and diet-friendly products. Walmart also ensures that all their diet items, including bread, are of the highest caliber, clearly labeled, and provide a breakdown of the nutrients and serving size. Besides, its subsidiary, Sam's Club, has about 600 stores across the U.S. where you can find cost-friendly keto bread varieties, including the Kiss My Keto Bread Golden Wheat, Dark Wheat, Seeded Wheat, and Cinnamon Raisin.
Sprouts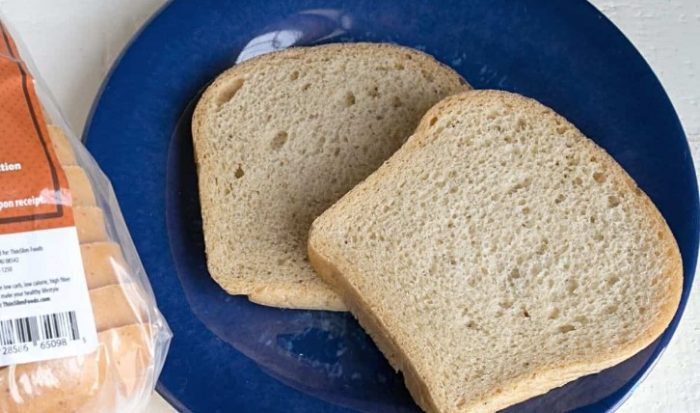 The Sprouts Farmers Market operates in over 20 U.S. states with a 90% portfolio of organic and natural products, including raw, non-GMO, plant-based, grass-fed, and gluten-free items. In other words, this is your one-stop spot for all your keto-friendly foodstuff. Sprouts have a "Bulk Foods" section where you encounter baking essentials, spices, mixes, beans, nuts, etc., brimming on hundreds of barrels to help you make a customized snack at home. Similarly, the category has a selection of prepackaged items to meet dietary and healthy lifestyle needs, including the Kiss My Keto bread and other sugar-free and natural foodstuffs.
Amazon
The success of Amazon has been based on providing remarkable customer service and making sure that consumers can get whatever they need, even the Kiss My Keto bread. Aside from keto-bread, Amazon carries a staggering array of keto items. However, they are pricier than those at Walmart. If you're okay with spending more money, Amazon is your best option for your keto solution, with options like Kiss My Keto Bread, Carbonaut, and Sola.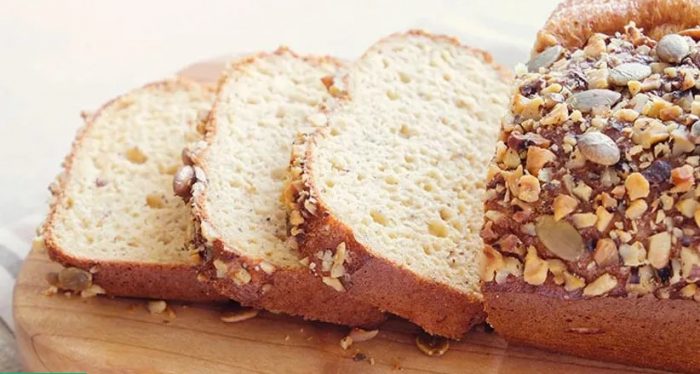 The best thing about ordering your keto loaves of bread from Amazon is that you can combine it with other shopping selections on the multiniche platform. Besides, the platform gives you informative reviews about the products as well as the vendor to help you get the best experience.
Kroger
If you're lucky to have one of the 2,700 Kroger stores near you, finding keto bread from Kiss My Keto is just a walk or click away. In addition to other items, Kroger regularly stocks Golden Wheat, Dark Wheat, Seeded Wheat, and Cinnamon Raisin Bread. The variation in these keto loaves of bread seeks to meet the needs of every keto lifestyle while maintaining a smooth taste and texture. Kroger's online shopping options involve ordering keto bread and other groceries through the app or website for pickup, delivery, or shipping.
Albertson
As one of the largest food and drug retailers, the Albertsons company is a perfect go-to for Kiss My Keto bread. The Idaho-based food retailer has numerous divisions and subsidiaries like Max Foods, Grocery Warehouse, and others to categorize food and make it convenient across 35 states.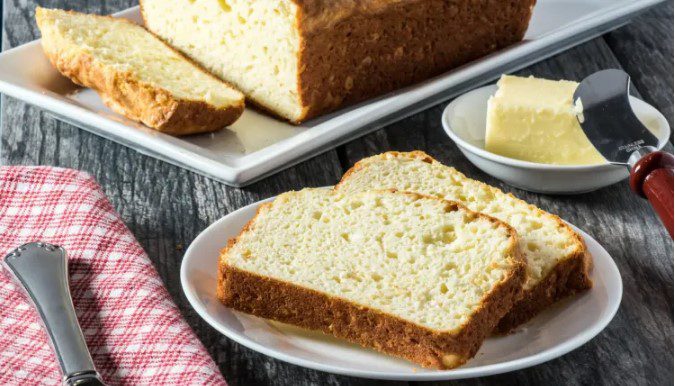 Albertsons's online presence offers thousands of daily services, accepting and delivering orders in major cities and suburbs, just like other large food corporations. This allows you to examine the Kiss My Keto bread alternatives at the shop before purchasing and evaluate them to those offered by nearby merchants. Additionally, you may order keto bread online and wait for a delivery.
Kiss Bread Cravings Goodbye!
Kiss My Keto Bread offers a solution for keto-ers who still have carvings for regular bread. With all the collagens, cookies, and bread varieties, you won't have to quit snacks just because you're watching your diet. Reach out to the Kiss My Keto store near you or other retailers highlighted here for a keto bread that complements your keto lifestyle.