Are you looking for an outfit that's all about comfort and style? These 5 spring and summer sneaker outfits are perfect for those oh so casual days.
For years I wouldn't wear sneakers with anything but workout clothes. I had this fear of looking like an 80s soccer mom with jeans way up over my belly button, shirt tightly tucked in and bright white sneakers.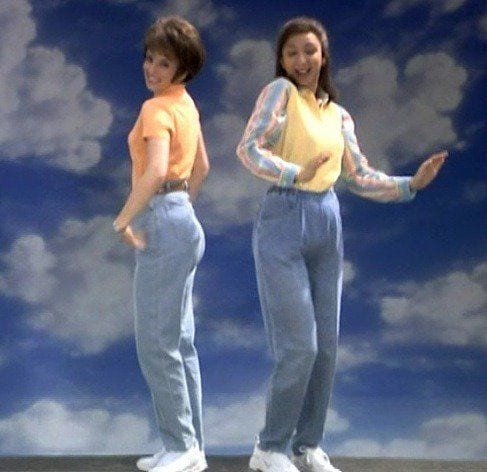 Image: Here's a screen grab from SNL's Mom Jeans skit
Also, I used to work with teenagers and I'll never forget one of them saying to me "Ms. Julie, you really shouldn't wear sneakers with jeans – ever."
But guess what? You can wear sneakers with jeans, my friend! 🙂
Sneaker outfits have come a long way and so have sneaker options in general. You can even wear sneakers with a dress and look like you've got it going on!
Currently, my favorite sneakers are my white converse and my black and white Nike Tanjuns. I really like planning converse outfits for when we go on vacation. They are one of the most versatile sneaker options there is. You can wear them with everything from dresses to jeans to shorts.
If you like this post on summer sneaker outfits, you might like these related outfit posts on Mom Fabulous:
I've been experimenting with my Nike Tanjun sneakers and trying out different outfit ideas. I've worn them several times with my new Avery Crop Skinny Jeans (that are my new favorite pair of jeans!) and featured that outfit combo in this post about the best travel clothes for women. It's now an outfit on repeat and I really like having this comfortable option as a go-to.
If you're off on spring or summer break with your kids, then most likely you're on the go quite a bit. You're hitting up the different sights of your city. You're on vacation. You're meeting up with friends and family for outdoor BBQs. For all of these activities, it's good to have a few sneaker outfits you know are a) comfortable and b) stylish.
Here are a few ideas for you!
5 Spring & Summer Sneaker Outfits for Those Oh So Busy Days
Wear Your Sneakers with a Dress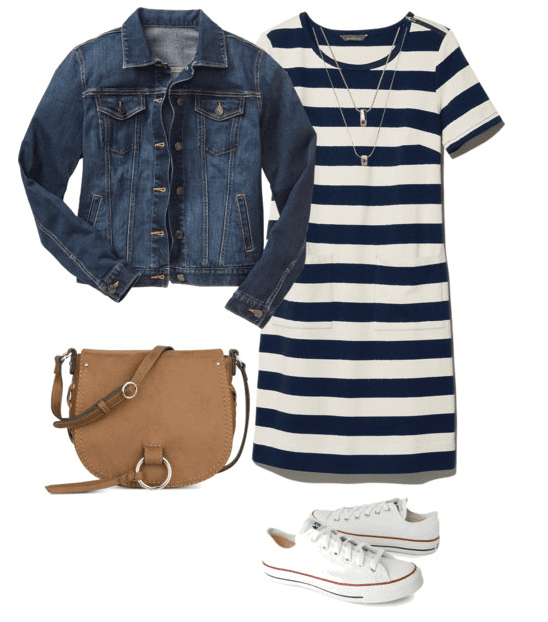 Outfit details here.
Wear Your Sneakers with White Denim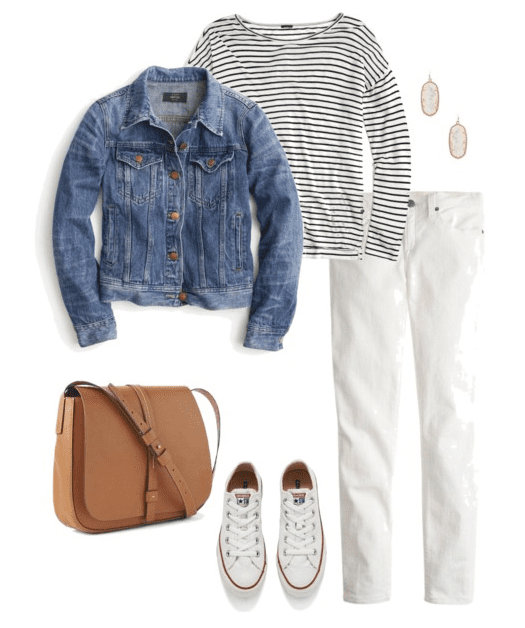 Outfit details here.
Wear Your Sneakers with Black Denim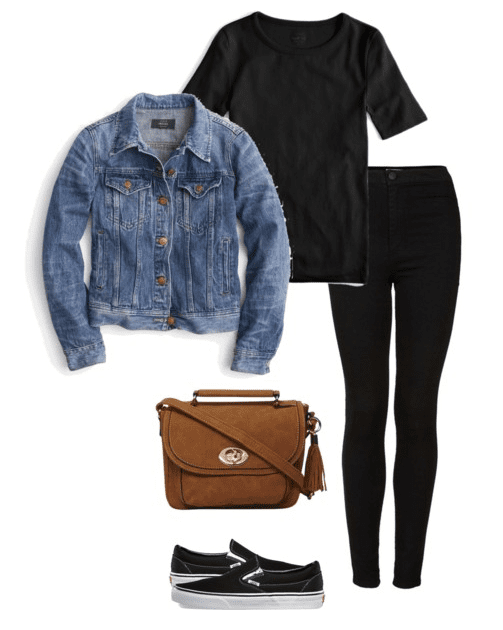 Outfit details here.
Wear Your Sneakers with Boyfriend Jeans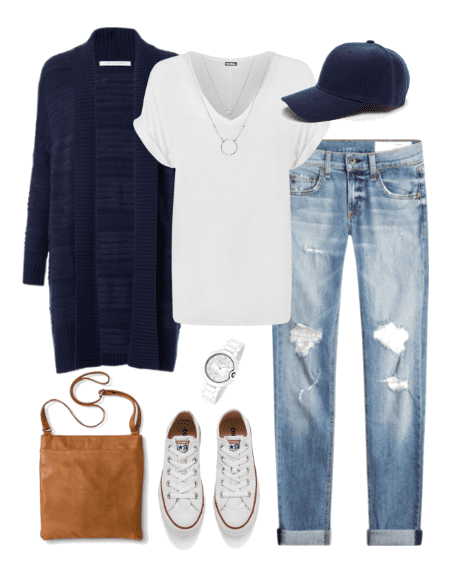 Wear Your Sneakers with Shorts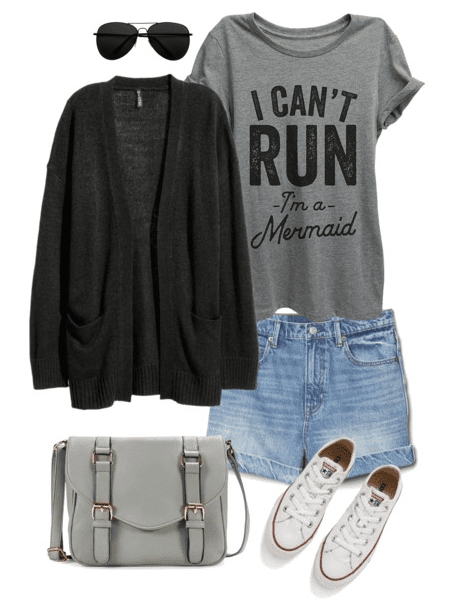 Outfit details here.
A few of my fashion blogging friends are also fond of sneaker outfits and have shared some fantastic ways to wear them:
Momma In Flip Flops shares not one, but SIX ways to wear sneakers for spring.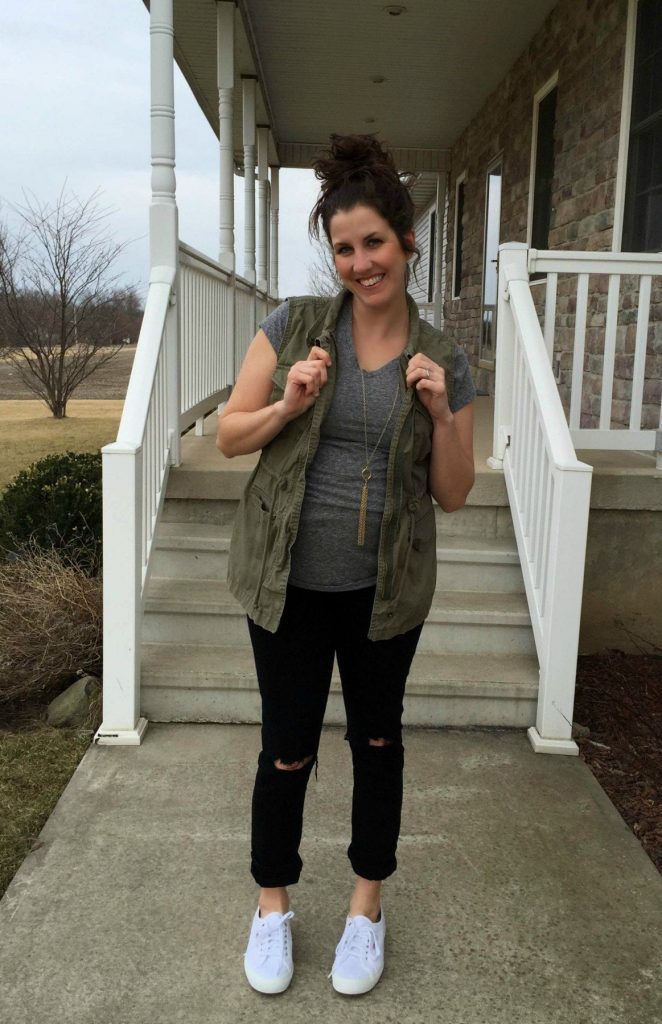 Ellen from That Chic Mom shares how she likes to style her sneakers with raw hem jeans, a big trend this year!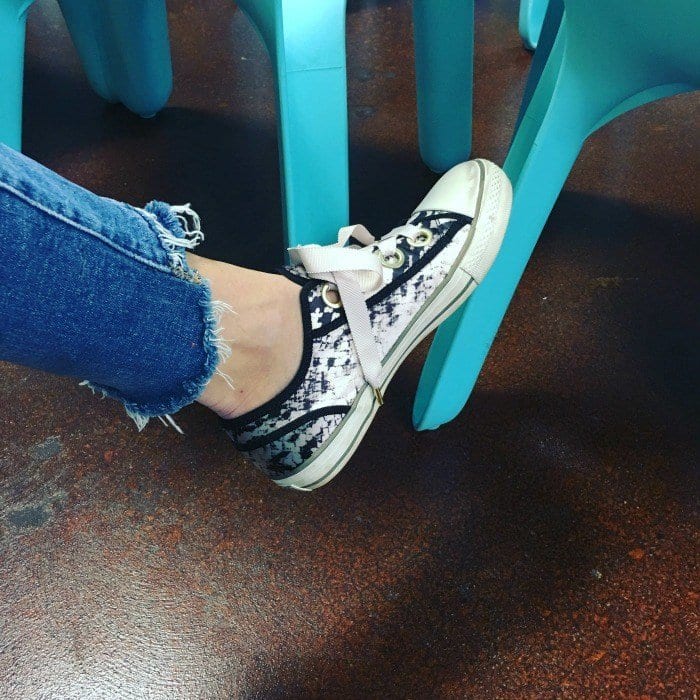 Shannon from The Simple Moms styles her white converse with a really cute and colorful summer shirt and shorts.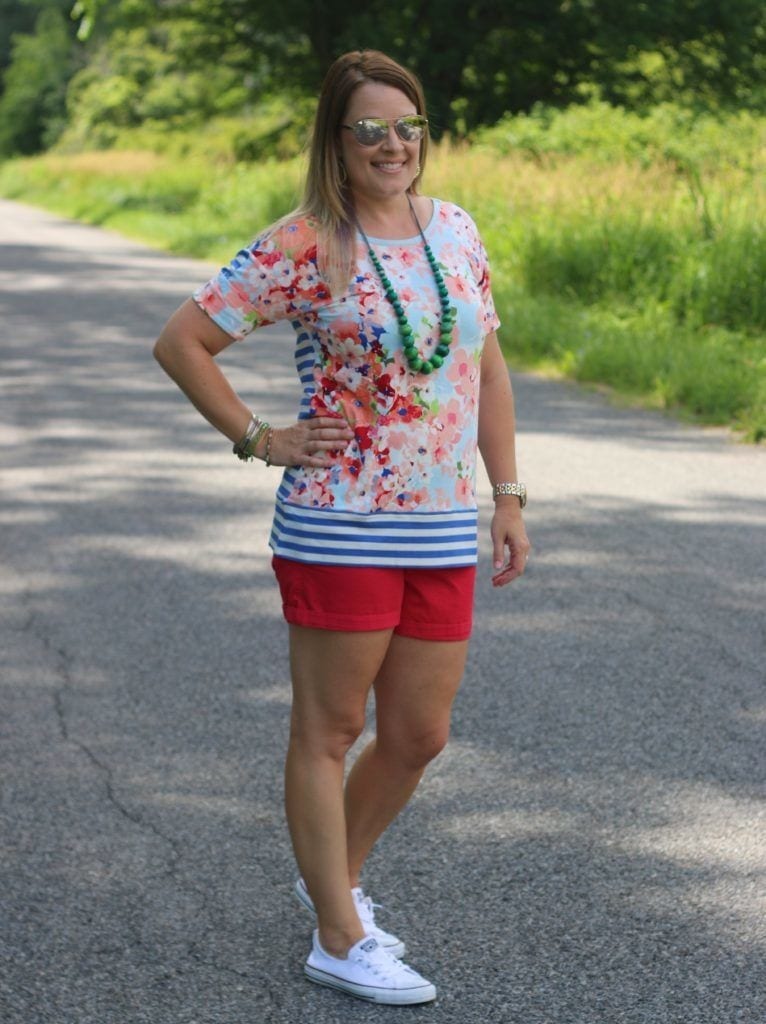 Do you tend to grab your sneakers to wear when you know you'll be out and about walking quite a bit? Or do you bring them on vacation with you? I do now and my feet thank me.
I hope these sneaker outfits gave you some inspiration for your spring and summer wardrobe!