This is a sponsored post written by me on behalf of Park 'N Fly Airport Parking. All opinions are 100% mine.
Has airport travel been stressful for you in the past? These 3 tips will help make it all go a bit smoother.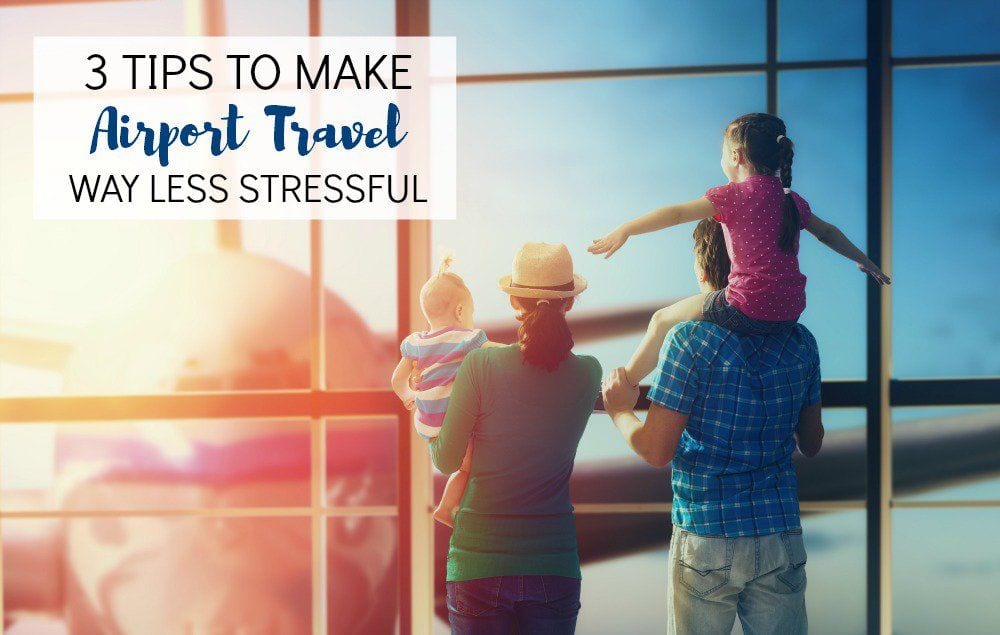 Last year for spring break, we went on what has been one of our favorite vacations ever. For years we've wanted to visit San Francisco and Yosemite. A few days in the city and a few days in the mountains was the perfect balance for us. We ended up having a phenomenal time (and plan to go back this summer), but it didn't start off so great. In fact, it started off downright stressful.
We almost missed our flight to San Francisco. How? Let me tell you!
We arrived at the airport nice and early in the morning and found a parking spot in a far away lot at the airport. That lot felt like it was located in the next city over. We wrangled up all of our bags and went to the nearest bus stop to wait for a bus to take us to the terminal. We waited and waited and waited. (At 4:30 a.m. in the morning mind you.) Finally, we called someone and they told us we needed to go to another bus stop to be picked up. So we dragged our heavy bags to the next bus stop and waited again, forever.
They finally picked us up and to make a long story short, we were THAT family running through the airport to catch our flight as they were getting ready to close the doors. It was a nightmare and not a good way to start out a family trip. (I had the Home Alone movie airport debacle playing in my head as we were running to catch our plane. Thankfully all three of our kids made it on the plane with us. 😉 )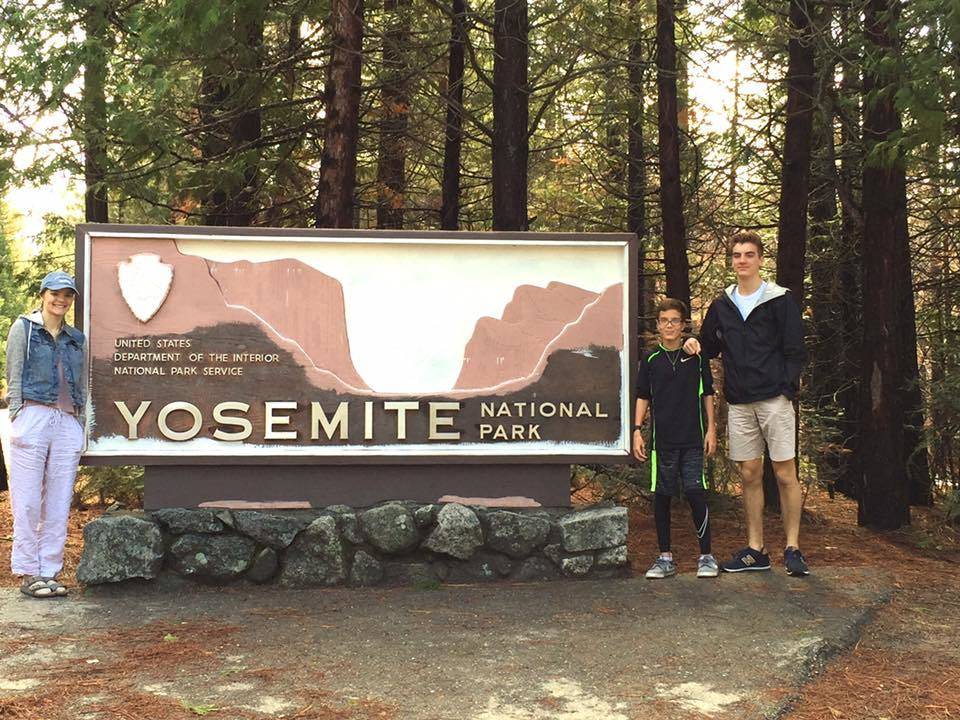 Since then, we've made some changes and researched some options to make airport travel easier on us. I mean, who wants to start off a trip being so stressed out you're almost in tears? Not me!
Keep reading to see what I've learned.
3 Tips to Make Airport Travel Way Less Stressful

Imagine not having to search for a parking space at the airport. Imagine not having to haul your luggage around for miles. Imagine someone picking you up at your car in 5 minutes or less after you get there. (Imagine not having to run through the airport to catch your flight!)
Sounds like a travelers dream doesn't it? If we had known about this service and everything it offered last year, you can bet we would have used it. Plus, it's so much more than just easy airport parking. Here are some of the perks of using Park 'N Fly:
They pick you up at your car in 5 minutes or less
They offer special services like car washes, oil changes, pet boarding and much more
You can reserve your parking spot online + prepay, which means all you do is show up and park!
No more walking alone through a dark parking garage (As a female traveler who's had to do that before, this sounds like a much safer option)
They help you with your luggage
They have a Frequent Parker Loyalty Program; for every 7 paid days you earn one free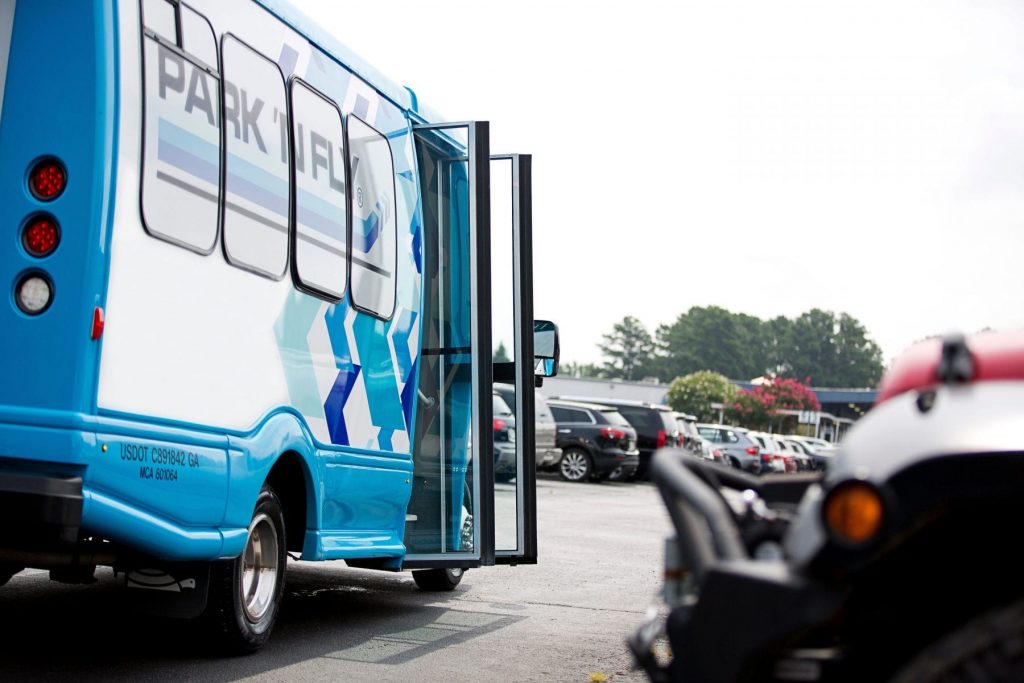 This year is their 50th anniversary! Yep, they've been around since 1967. To celebrate, they're launching an app and a new website this July.
Do you have any fun parking-at-the-airport-nightmare-stories to share? Please do, so I know I'm not alone!
Pack Only In a Carry-On If At All Possible
If you would have mentioned this tip to me a few years ago, I would have laughed in your face. (Or at least laughed about it later. In your face is slightly rude.) But I have since done a 180 when it comes to packing and believe that packing light is the way to go.
Here's why I believe packing light and in a carry-on is something to strive for:
Checking bags takes up precious time at the airport
Waiting for said checked bags takes up precious time after you get to your destination and after you arrive back home
Having a simple wardrobe while traveling ensures you'll enjoy your trip and not be stressed out about your outfit. In the past when I've had too many options when it comes to clothes/outfits, I'd spend way too much time trying to decide what to wear. Overpacking = stress
Lugging around large bags is a pain!
Thanks to Pinterest and lifestyle blogs, you can find a packing light list for just about any destination you're going to. Just type in "Packing Light for + Your Destination" and you'll find a plethora of fantastic packing lists.
Prep Your Documents
Have you ever been behind someone in line at the TSA check-in or at the ticket counter who has to dig through their purse, bags, and pockets for all the right documents? Don't be that person.
Before you leave the house, put all of the documents you need in one place. Items like your license and passport. Once you get to the airport, put your boarding pass in the same spot.
I like to carry a crossbody bag that stays on me at all times. That's where I put my important documents before we leave the house. When I'm finished going through the TSA check-in line, I put all of those documents in my handbag and put it in the tray to be scanned. After I'm finished with that, I can pick up my bag, put on my shoes and head to the gate. I know exactly where my boarding pass is and I'm good to go!
A few months ago I was traveling and was watching a couple freak out at our gate. The man had somehow lost his boarding pass between getting through check-in and walking to his gate. His wife (who was completely exasperated with him) went to go retrace their steps. Right after she left, he found it in his back pocket! He smiled at me and said "Oops!"
Now, unexpected things will happen while traveling and especially at the airport. But there are smart decisions we can make and simple things we can do to make it a bit easier on ourselves. Do you have any airport travel tips? Please share!