This is a guest post by Jen Rudd of HalfwayHomemaker.com for the series titled "What I Learned From…"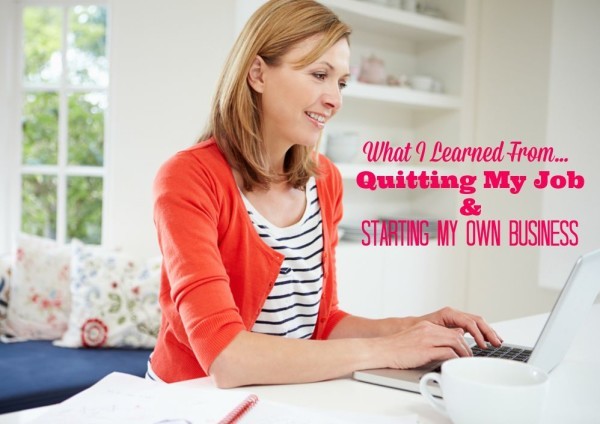 6 years ago, if you would have told me that I would be working from home and was able to completely schedule my work around my family's schedule, I would have laughed at you. I couldn't imagine having a life like that, let alone one where my family would be comfortable with only one parent working a "traditional" job.
In 2009, I was newly married, two years into home ownership, and driving into Hollywood every day from the Beach Cities of Los Angeles. If I left at 7:00, I could get to work by 7:30. If I left at 7:10, I would get to work at 8:10. And my boss wanted me at work between 8:30 and 9. A 45-minute change in my departure time could stretch my commute home from 1 hour to 2.
I was miserable. I was making $60k a year (plus insane bonuses) and had lots of perks as a construction accountant for a development firm. But the work was killing me. I liked the work and my coworkers, but my boss refused to let me advance (flat out, we actually had conversations about why he needed me to stay in my current position). And the drive was killing me. The horror stories of Los Angeles traffic were true – and I had to drive straight through downtown LA to get to Hollywood.
So we spent a lot of time discussing options. He wanted me home with our kids, but we weren't exactly living well on his salary. He worked crazy hours and made good money, but we were in a super expensive area. I didn't need to make my salary, but I needed to bring in something for the extras.
So I started working on my plan to stay at home. I had gotten my Real Estate Broker's license a year before – but real estate sales weren't my passion. I loved to market them, and I loved social media. I also started working on my project management certification. I took as many online courses I could at lunch time and after work. I got my ducks in a row, if you will.
I finally got tired of the drive. I started looking for another job to tide me over till I could start my business. I found one 15 minutes (30 minutes on a bad day) from home. It was still not a dream position. There was a lot of office politics that I just wasn't into, and sometimes the work just gravitated to the one who worked the fastest. But I worked harder on my plans. I drew up my business plan, and started working on my long term goals.
In fall 2010, we found out I was pregnant. We were so excited, and after a lot of late nights, we decided that the birth of our daughter was the key time to make the break. I waffled in the months after she was born. We just bought a new house, and our other house became a rental property. The rent wasn't covering the mortgage, and I saw the monthly bills as daunting. But my husband really felt that it was the right time. He believed in me.
So a week before my leave was up, I called my boss. I told her I wasn't coming back. She was supportive, and understood. She wasn't super happy, but she understood. It was such a hard call, but I held my little girl in my arms and knew it was the right decision.
Six months after her birth, I was finally ready to strike out. I spent countless hours on LinkedIn hitting up every person who would remotely need my services. Within the first month, I found my first client. I still have that client today. I pounded pavement, networked, and really put myself out there.
I have had crazy-successful months, and not so successful months. I went back to work 4 weeks after my son was born, albeit very slowly. I have had long nights, and days when I dreaded calling a client to ask for past due invoices (I ended up dropping clients who didn't pay on time every month). We have had months where the money conversations were tense, but overall, our prognosis is positive.
I can now count on income each month. I am able to meet and exceed my income goals, and 9 months into this year, I am about to beat my best year income so far. It is awesome to see my business grow year after year. And it is also awesome to know that I can take off time whenever I want, and be there for the mommy and me classes, the midday performances, and help out with school projects whenever the opportunity presents itself. Taking both kids to a field trip to a pumpkin patch with my daughter's school was a great memory for the three of us.
In the 4+ years I have been working from home, I have made a lot of mistakes, and have learned so much. But most of all, I have learned what I am made of. I know that I can make the money come. I know what I have to do to close a deal. I also know when to walk away from a potential client. You learn not to be desperate. And you learn that you can do it.
When I was growing up, the constant theme I heard from my teachers was that I wasn't "applying myself." It has taken me almost 25 years to figure out what that meant. If you believe in your dream, commit to it, and put in the work, the success will come. You can't phone in success.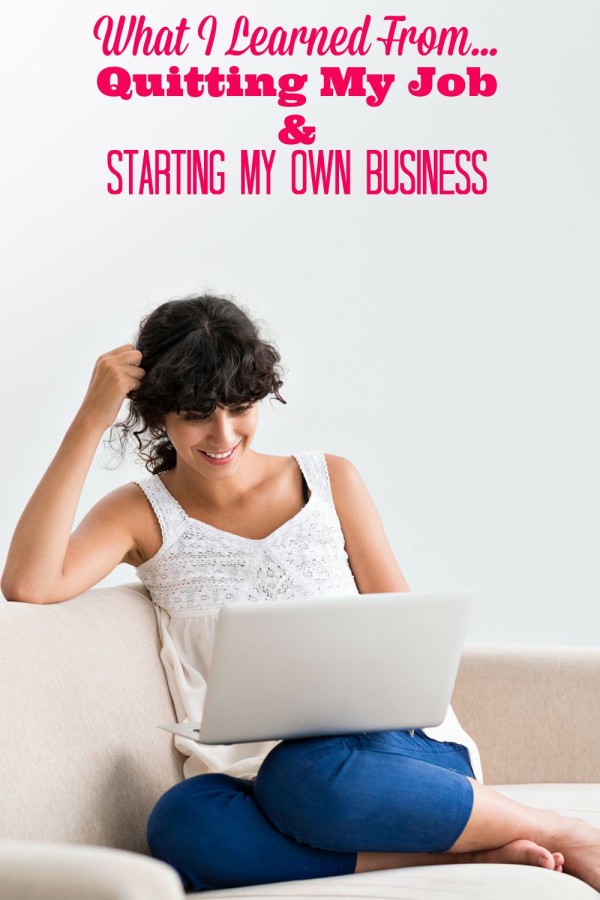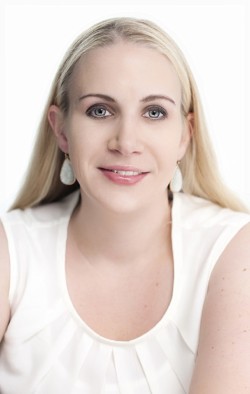 About Jen:
Jen Rudd is a Business Success Coach and provides business development services. When she isn't running her business or blogging at HalfwayHomemaker.com, the California native explores her new home of South Jersey with her husband, two kids, and two dogs. She powers through the work/life balance with laughter, sarcasm, and the knowledge that she is definitely not Martha Stewart.
If you are interested in starting a business in virtual services, check out her 8 Week Virtual Assisting Business Success course.