A blanket scarf outfit is the perfect fall look. I've actually never owned one until this season and I can now officially say I'm hooked. There are endless ways to wear one and a blanket scarf is the perfect accessory to grab at the last minute for warmth. Plus it gives your outfit a style boost.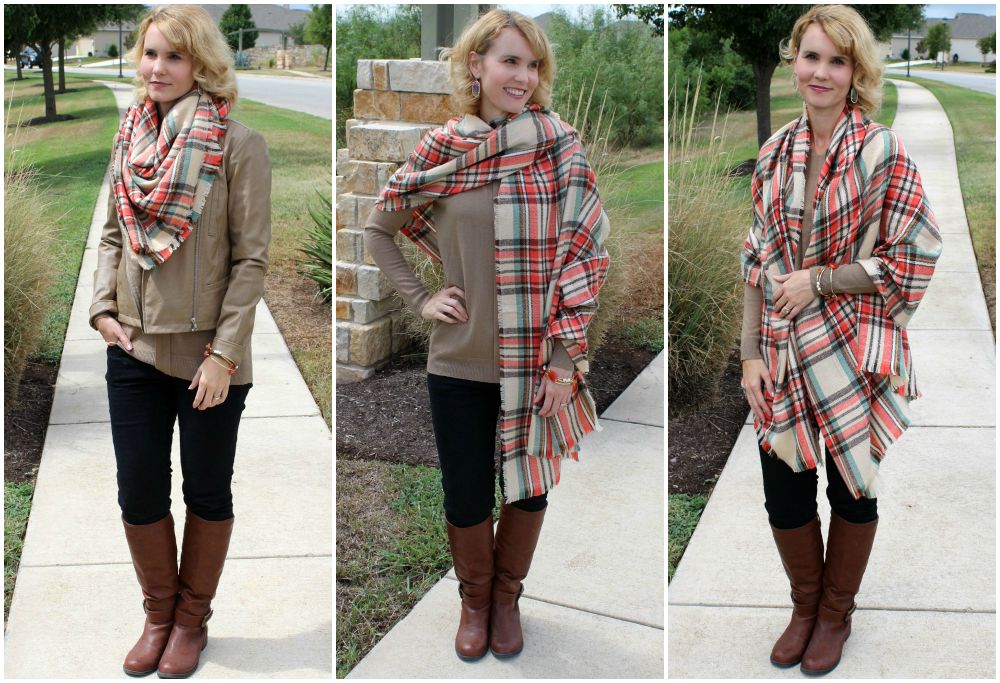 Today I'm sharing three blanket scarf outfit ideas, along with a step by step tutorial on how to tie one. All of these looks are so incredibly easy and stylish! I purchased mine from Conversation Pieces, a store I've teamed up with for some of my favorite apparel!
Blanket Scarf Outfit Ideas – Tied
If you've been curious about how to tie a blanket scarf, I'm here to tell you this method is so incredibly easy. It's probably my favorite look out of all three. I paired it with a leather jacket the same color as my shirt, and I just love the look.
Here's how to tie it.
Step one: Fold it in half so it's a square
Step two: Fold it into a triangle
Step three: Wrap it around your neck, with the two ends in the back
Step four: Bring the ends across and to the front
Step five: Tuck the ends under the front of the scarf
Step six: Look fabulous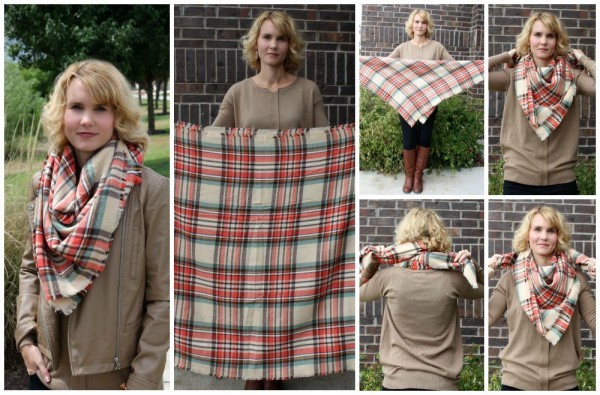 Here's the end result.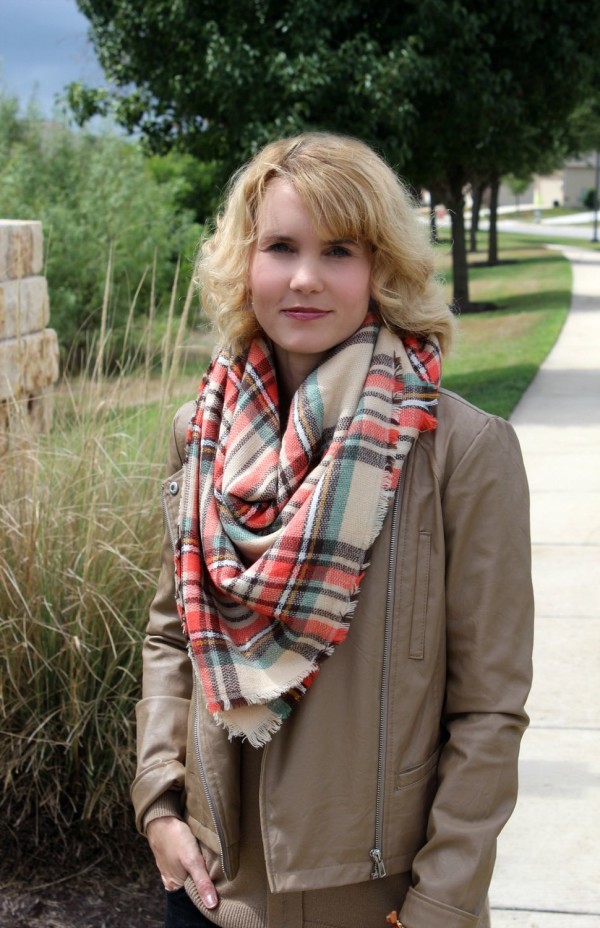 Poncho Style
As you may know, I'm really liking ponchos for fall. They are lightweight enough for the roller coaster fall temps, but provide just the right amount of warmth I need. Plus, they look amazing. Wearing a blanket scarf as a poncho is as easy as throwing it over your shoulders and heading out the door. You could even wrap a belt around your waist, cinching in the blanket scarf and keeping it in place.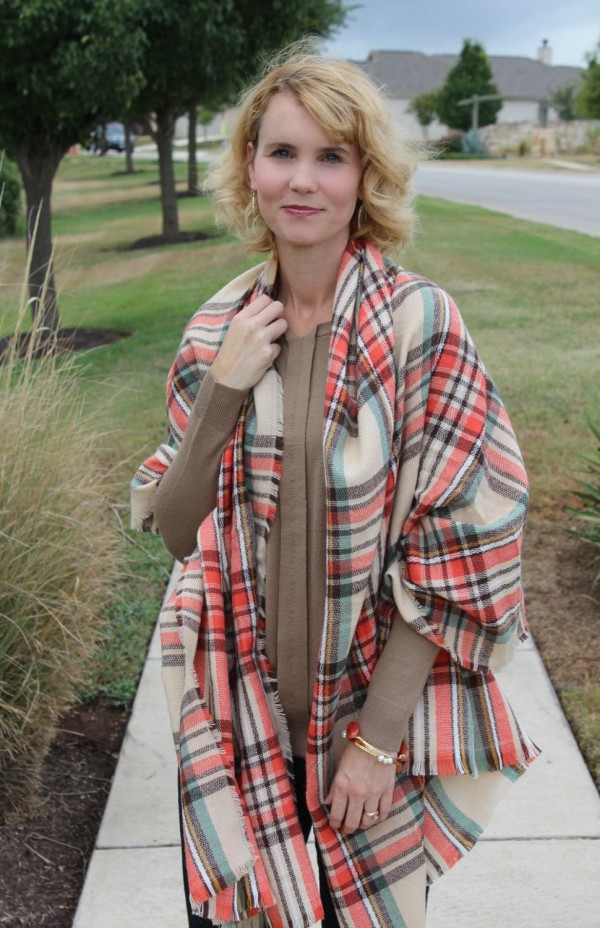 Drape It Over One Shoulder
This is a classy blanket scarf outfit idea and yet again, an easy look to achieve. Instead of wearing it over both shoulders like the poncho look above, take one corner and throw it over your shoulder. Ingenious, I know. 😛 This would be the perfect look for attending an event that requires you to dress up. I love this look with a classic black scarf and dress.
Which look is your favorite? Let me know!

Disclosure: Mom Fabulous received samples in order to facilitate this post. All opinions are my own.