Shop the Look Celebrity Edition – If you're a child of the 90's or early 2000's, chances are you are already in love with one of our favorite celebrity moms – Hilary Duff. Probably best known for her breakout role in Lizzie McGuire, Hilary has definitely made a name for herself in the entertainment world in her 20+ year career. From television star to musician to silver screen actress to model, Hilary is truly a jack of all trades!
In addition to her amazing entertainment career, Hilary is also active in philanthropic activities, acting as a member of the organization Kids with a Cause and fighting for animal rights in multiple endeavors. Additionally, she's a loving mother to three gorgeous children, one boy and two girls, raising them alongside her husband, Matthew Koma. Hilary can truly do it all!
If you're like us and head over heels for Hilary Duff and her iconic style, we're here to help. We've rounded up some of our favorite recent outfits of hers and how to style them to feed your Hilary obsession. Happy shopping!
THE TO DIE FOR TIE-DYE DRESS LOOK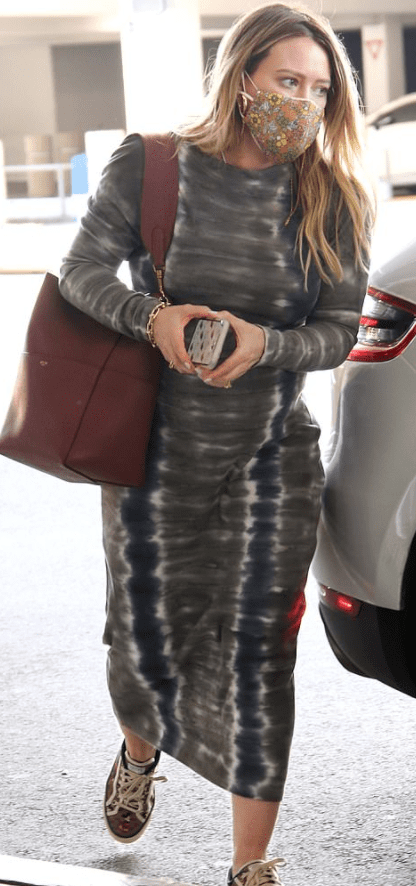 This super cute outfit is definitely giving us all of the summer vibes! We love the long length of this piece paired with the bold tie-dye print. Plus, we love the combination with simple sneakers and a bold contrasting bag – it's to die for!
GET THE LOOK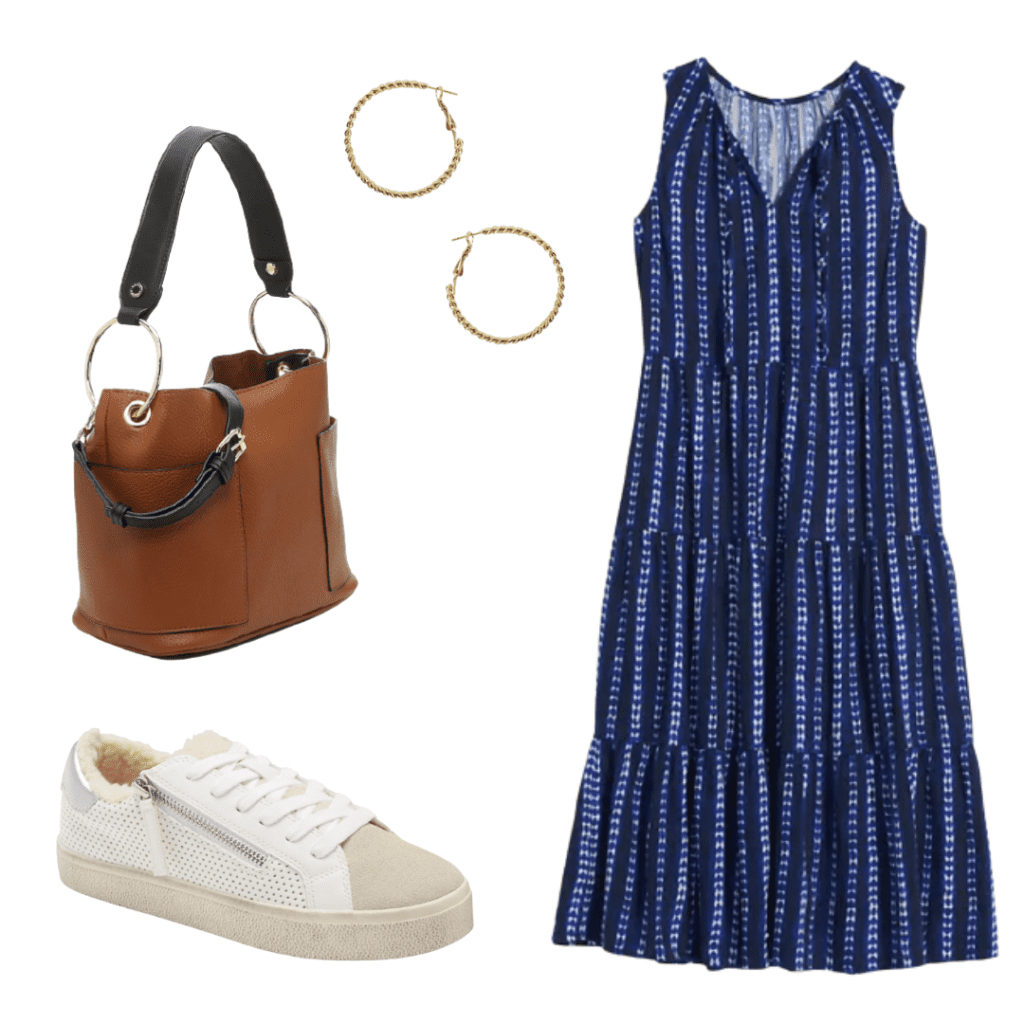 Steal this look with the perfect fitted Tie-Dye Dress, a pair of Comfy Sneakers and a contrasting Oversized Bag. Add some Simple Jewelry and you're totally set.
THE CASUAL COOL MOM OUTFIT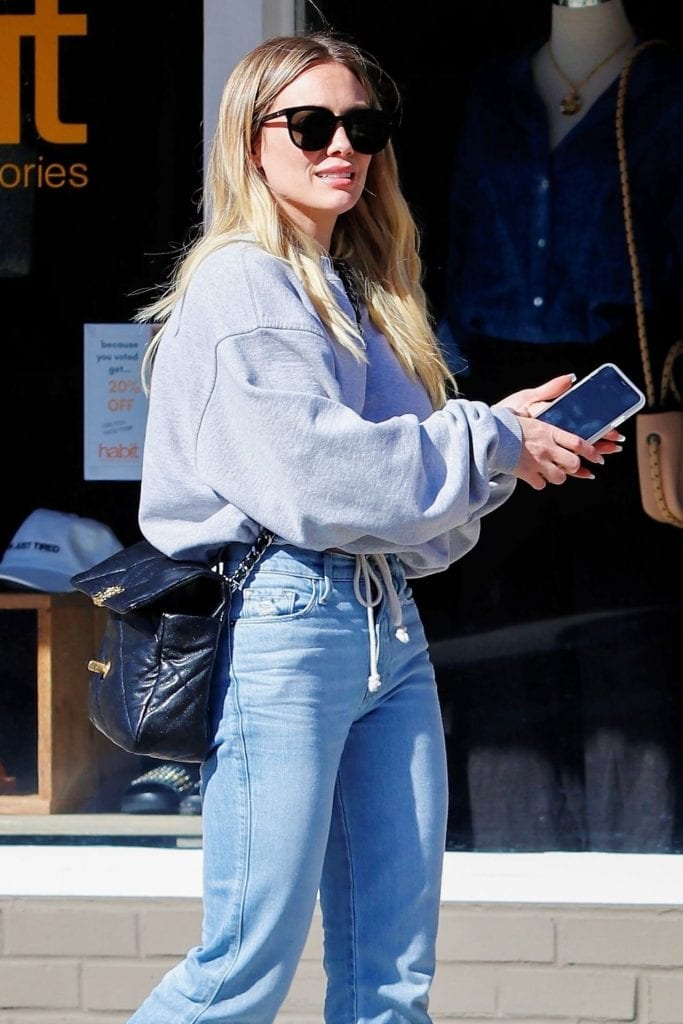 Can we talk about how badly we want to live in this amazing kicked back outfit? We love the combination of a simple oversized sweatshirt paired with high-waisted jeans and some cute oversized sunnies.
GET THE LOOK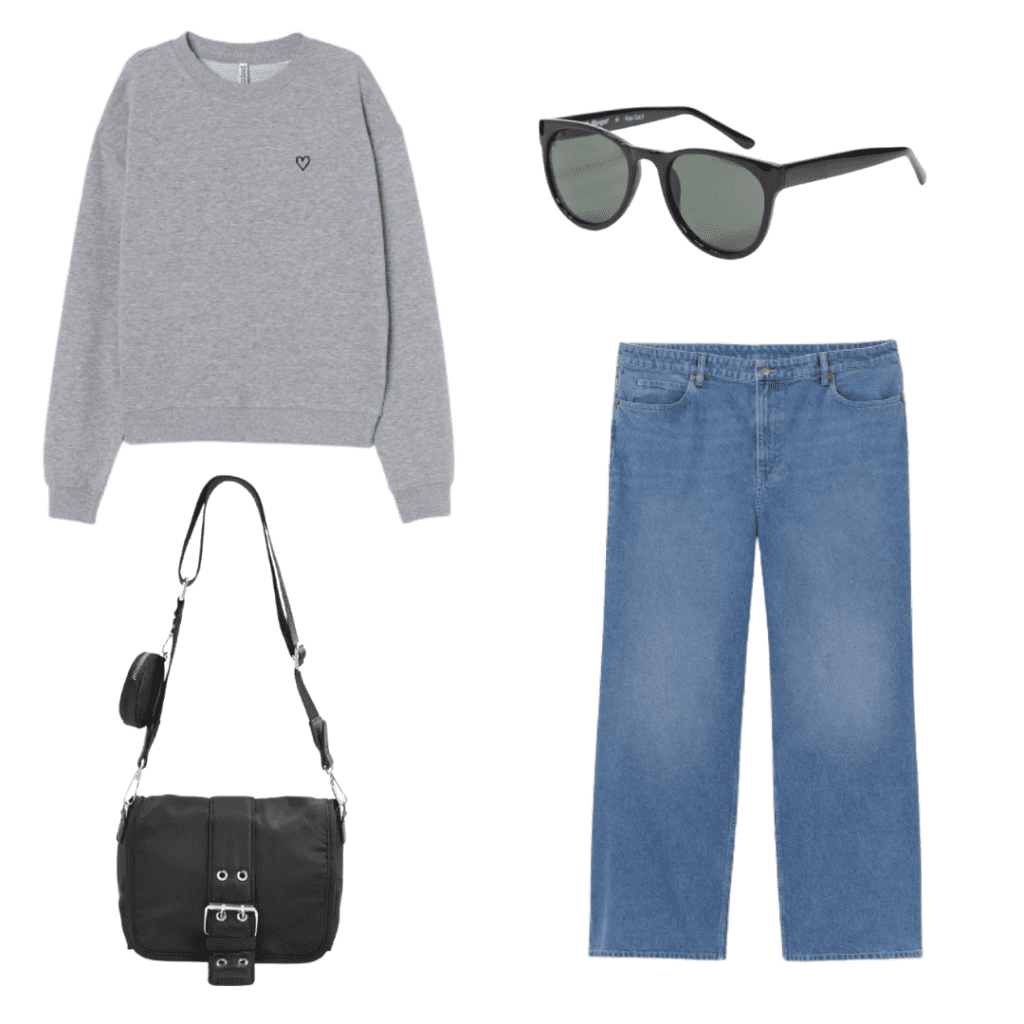 Become the ultimate casual-cool mom with a pair of High-Waisted Jeans, a simple Cozy Sweatshirt, a cute Crossbody Bag and a pair of bold Oversized Sunglasses.
THE ALL WRAPPED UP OUTFIT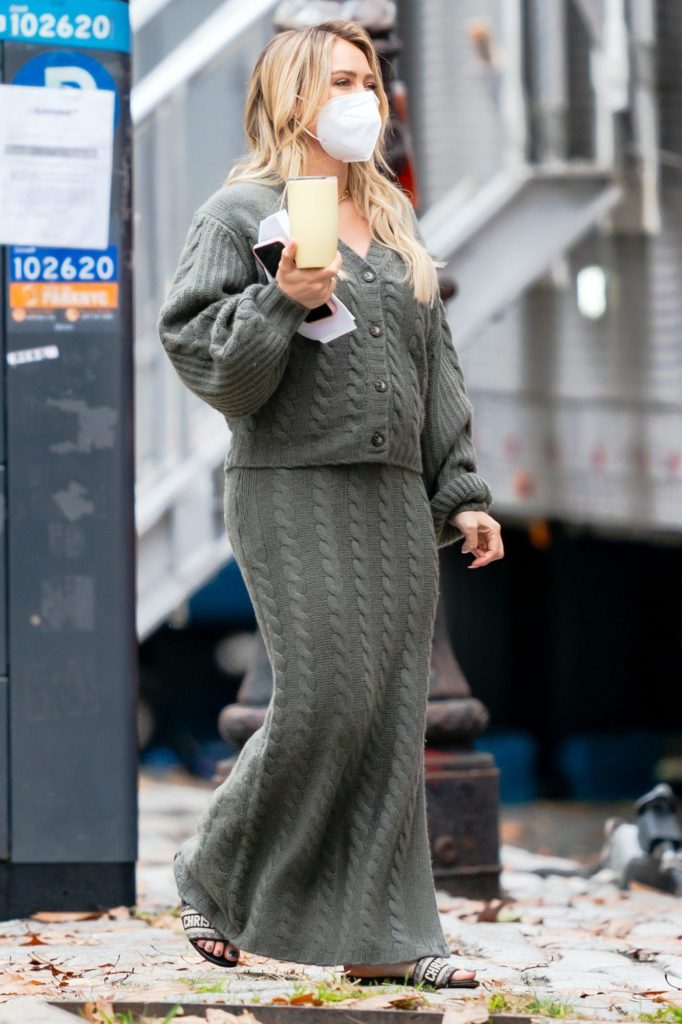 When it comes to kicked-back outfits that we can wear anywhere, this is definitely on our list. We love the combination of a matching sweater top and skirt, especially when you add those super comfy slides to the equation. We need all of this in our closets ASAP.
GET THE LOOK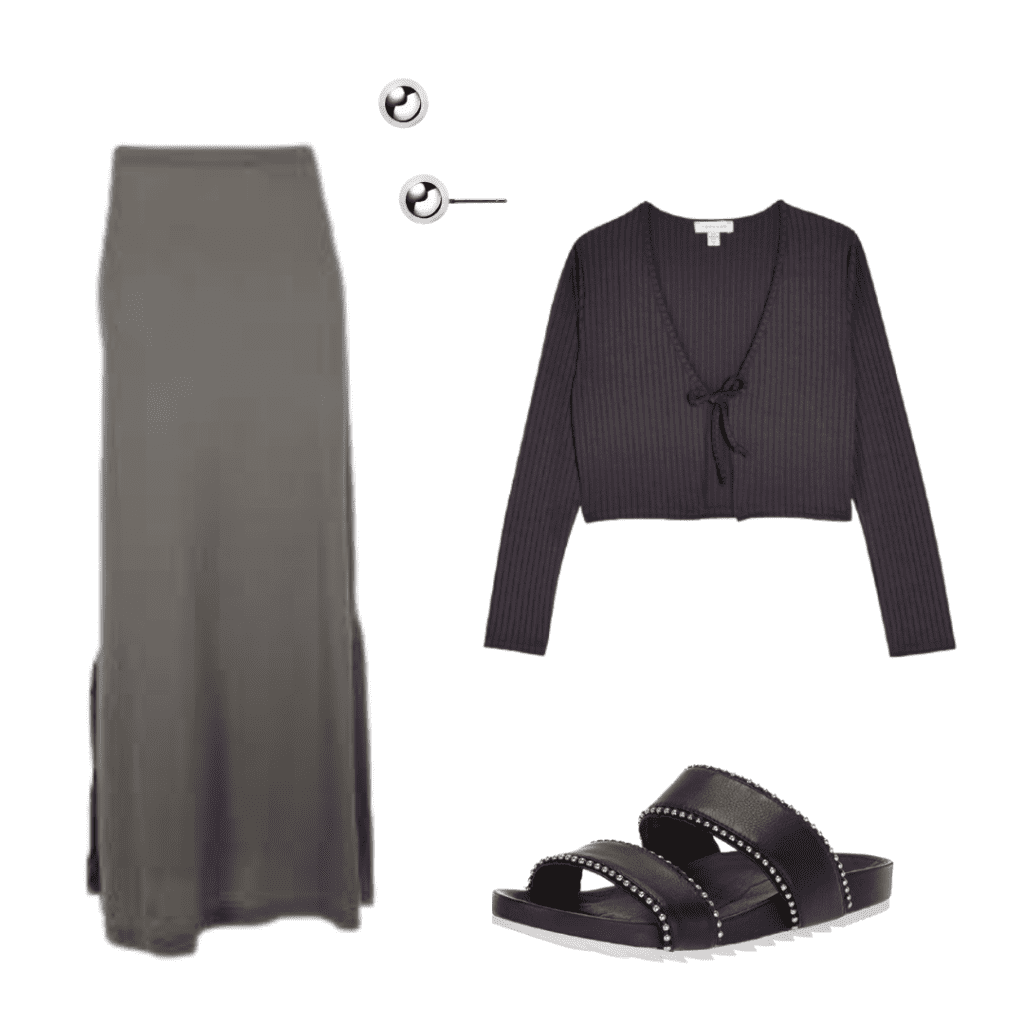 Steal this look for your closet by finding a cute Knit Maxi Skirt, adding a coordinating Cardigan Sweater and slipping on a pair of Comfy Slides. Add some Minimalist Jewelry and you're ready for anything.
THE CUTE AND COMFY ERRANDS OUTFIT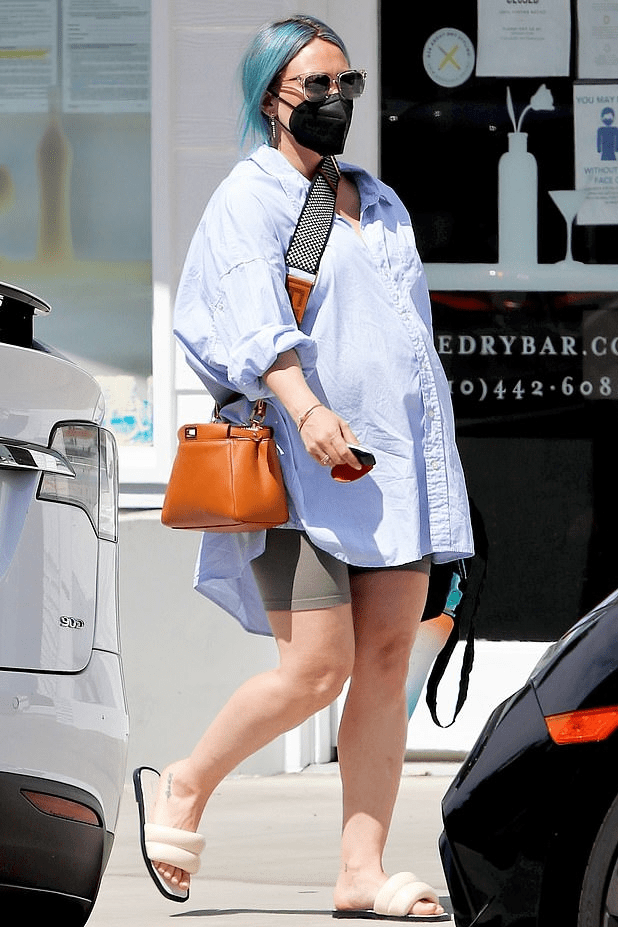 Who would've thought that pairing a button-up shirt and bike shorts could look so cool? We're ready to rock this outfit for our next everyday outing, especially those comfy looking slides and super cute clear shades!
GET THE LOOK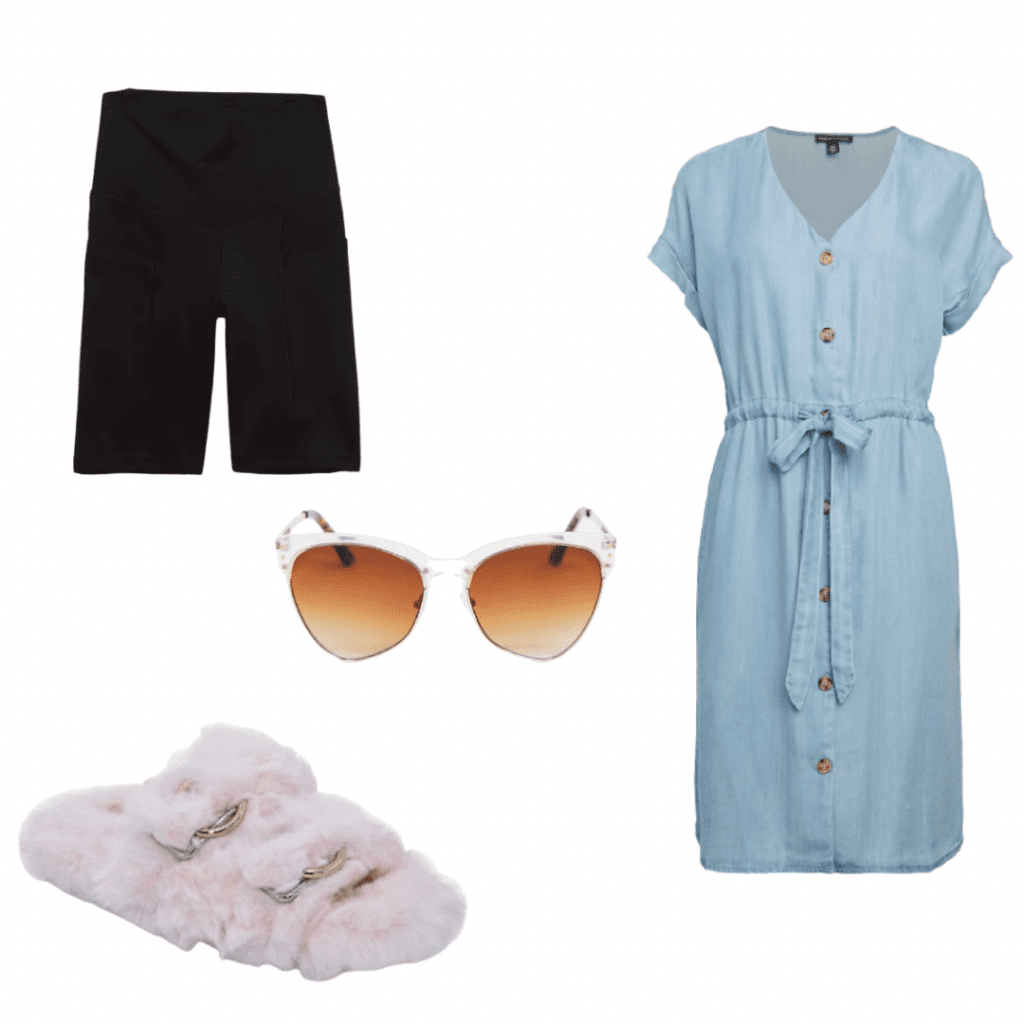 Grab this look for any of your errand-running adventures with an oversized Button-Up Shirt Dress, a pair of comfortable Bike Shorts, your go-to Fuzzy Slides and a pair of cool Clear Sunglasses.
THE GIRL NEXT DOOR BUT BETTER OUTFIT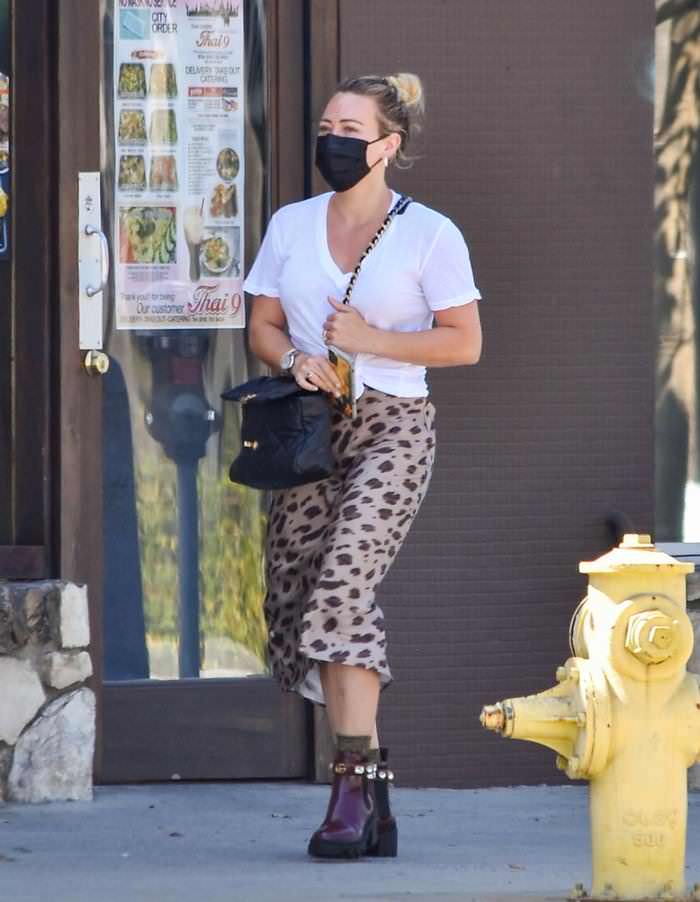 If there's one thing that Hilary does well with her outfits, it's definitely channeling the cute girl next door vibe. This look captures that perfectly but with a modern edge thanks to the chunky boots and bold leopard print. We'll definitely be rocking this outfit ASAP.
GET THE LOOK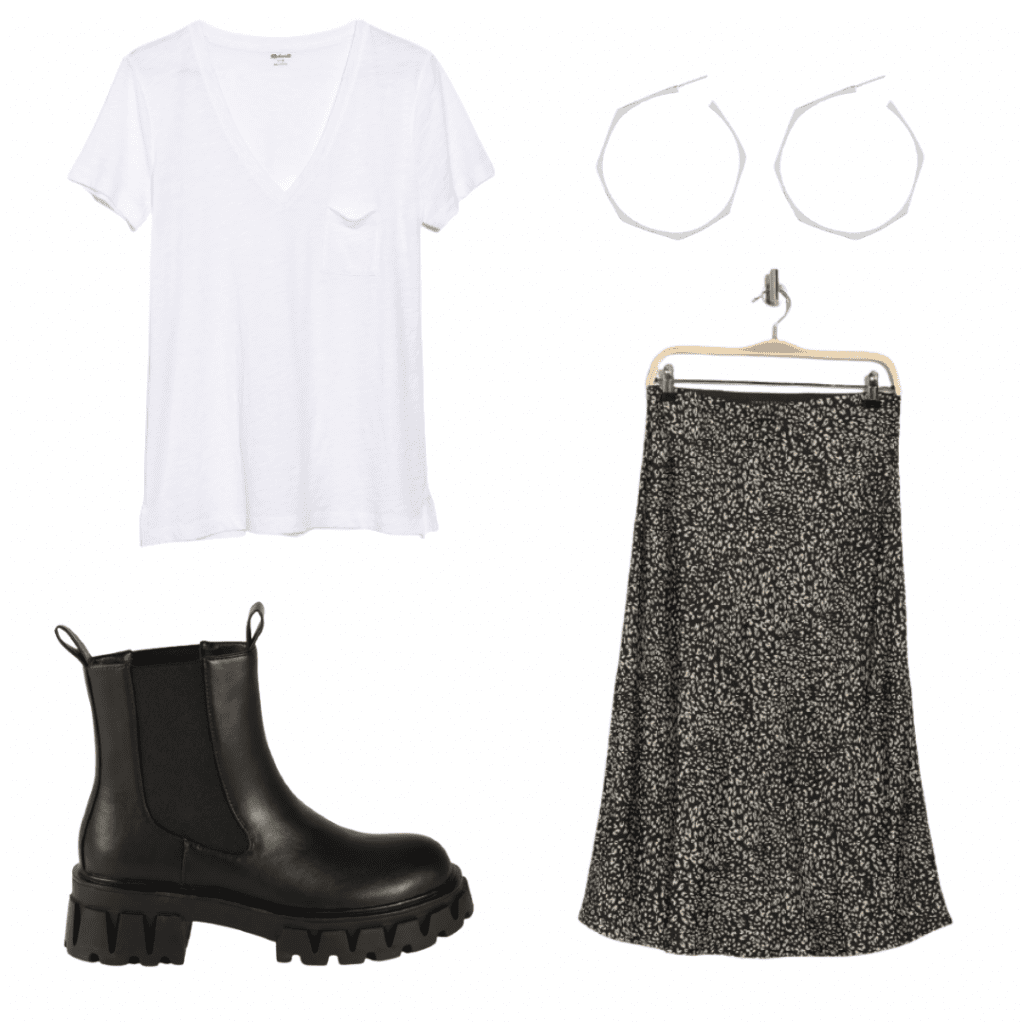 Make this cool girl next door look all your own with the perfect simple White Tee, a bold Leopard Print Skirt, a pair of Chunky Ankle Boots and some cute Hoop Earrings.
THE MAXXED OUT MOMMY LOOK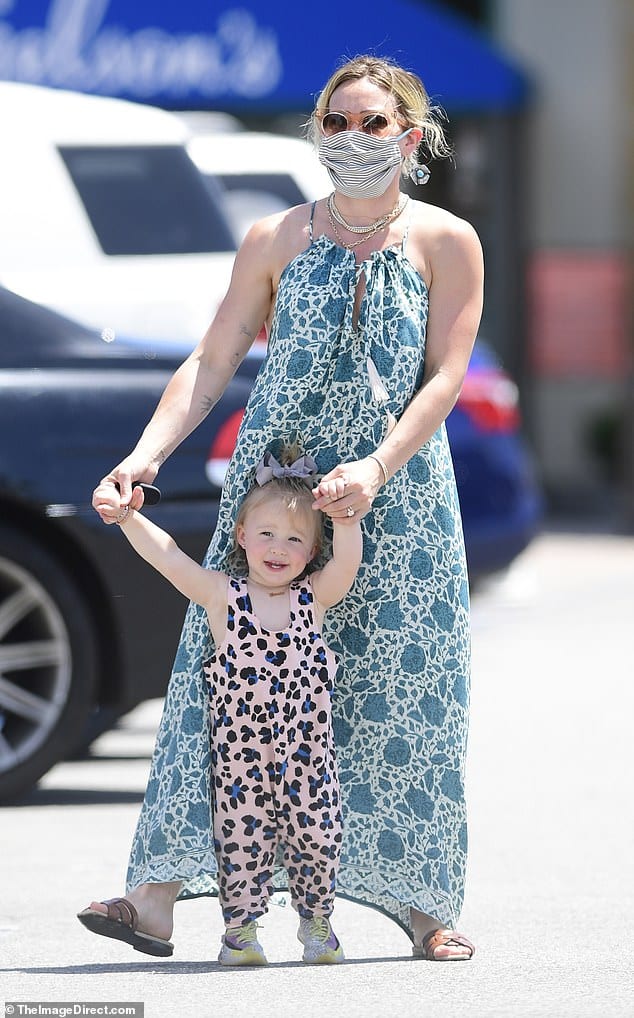 One of our favorite and most versatile mom-approved pieces is definitely the maxi dress. We love Hilary's take on this must-have style, especially the addition of those super cool layered necklaces and chunky statement earrings. Yes, please, and thank you.
GET THE LOOK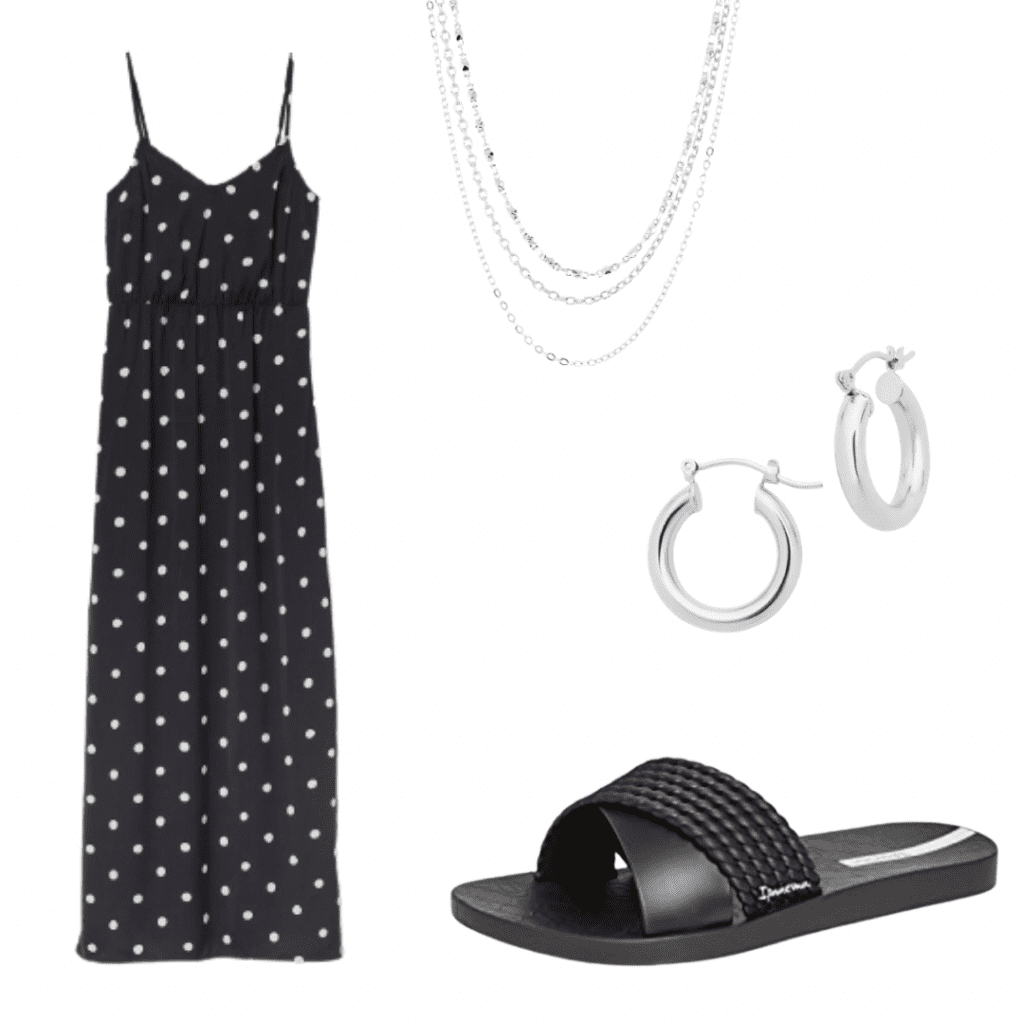 Get this fun and summery look by slipping on a gorgeous Printed Maxi Dress, adding a pair of Comfy Slides and layering on some Minimalist Necklaces. Add a pair of Chunky Earrings and you're ready to go!
THE CUTE AND COZY MOM ON-THE-GO LOOK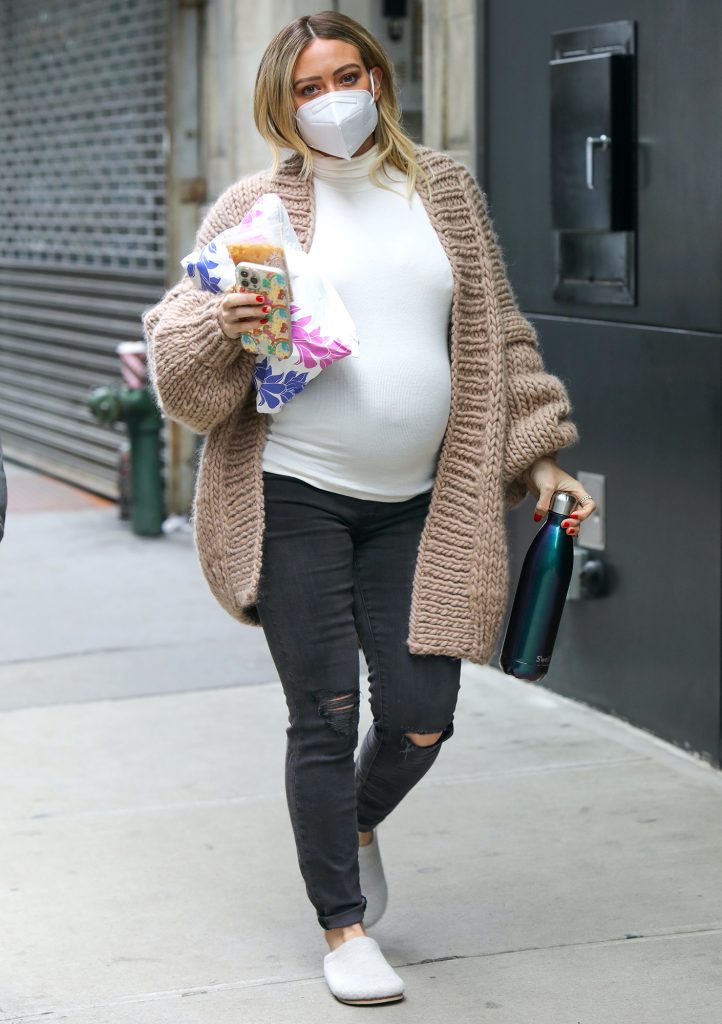 We cannot even begin to describe how badly we want to wear this outfit day in and day out – it looks so chic yet so comfortable! We love the idea of pairing a super chunky oversized sweater with slim fit jeans and a pair of cozy (almost) slippers. We need to add this to our collections ASAP.
GET THE LOOK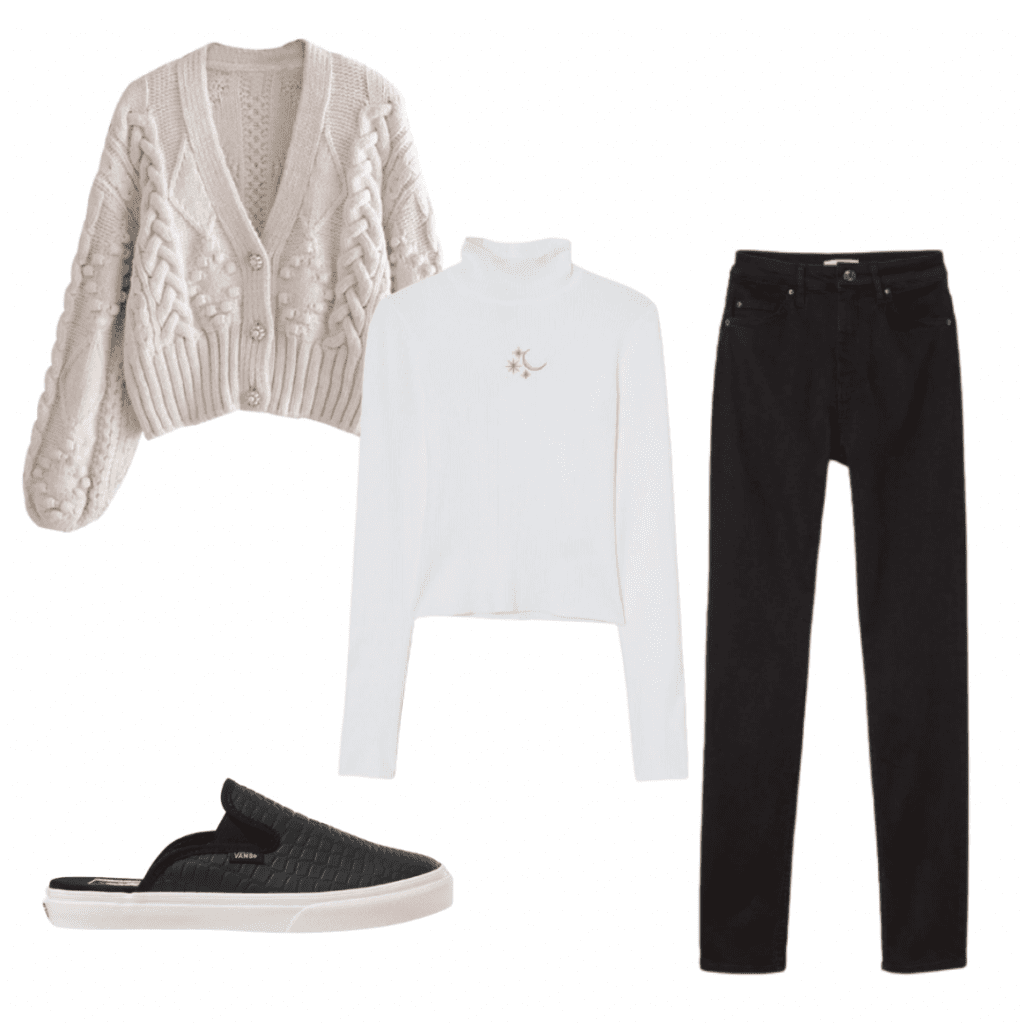 Snuggle up in this super cozy look with a great pair of Fitted Denim Jeans, a comfortable Turtleneck Sweater and a chunky Oversized Cardigan. Don't forget your Cozy Slip-Ons!