What to Wear in April – Hey there – it's finally April! Can you believe we've already made it through the first quarter of the year? It seems like just yesterday that we were celebrating the New Year and looking forward to what it may bring. What an amazing year it's been so far.
But with April finally here, it's officially spring! The weather is changing (hello, rain!), the days are getting longer, and the flowers are in full bloom. This season is one of new beginnings and change, with the world opening up and becoming green around us and the brighter summer months coming quickly on the horizon. It's time to embrace the changing season and switch up what we're wearing to match the mood and the wildly changing weather.
If you're feeling a little stuck on where to get started on your new April wardrobe, we're here to help. We've gathered 15 of our favorite spring-inspired outfits that are perfect for any type of weather. Happy shopping!
THE FLIRTY & FLORAL OUTFIT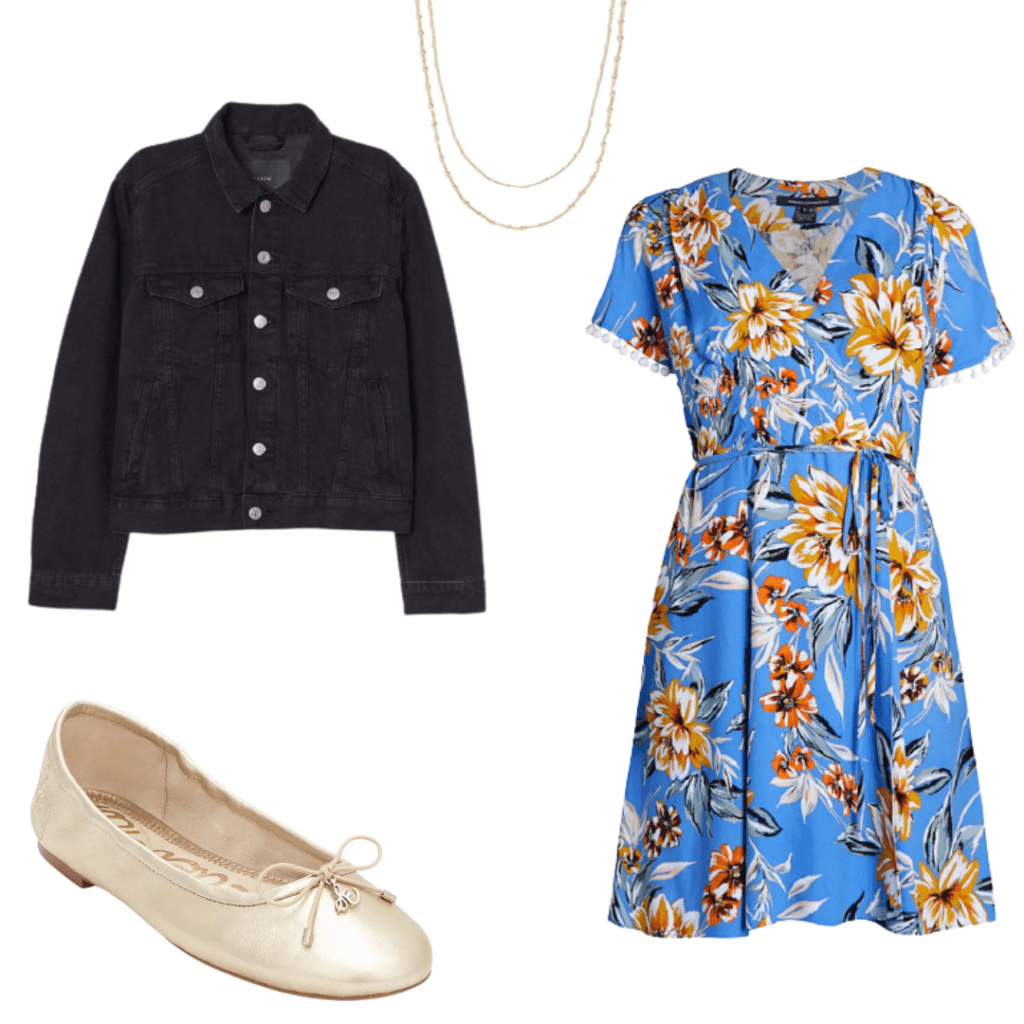 Celebrate the gorgeous budding blooms of spring with a cute Floral Wrap Dress, a pair of Simple Flats and some sleek Minimalist Jewelry. Grab a Chic Jacket just in case the weather changes.
THE RUNNING ERRANDS IN THE RAIN OUTFIT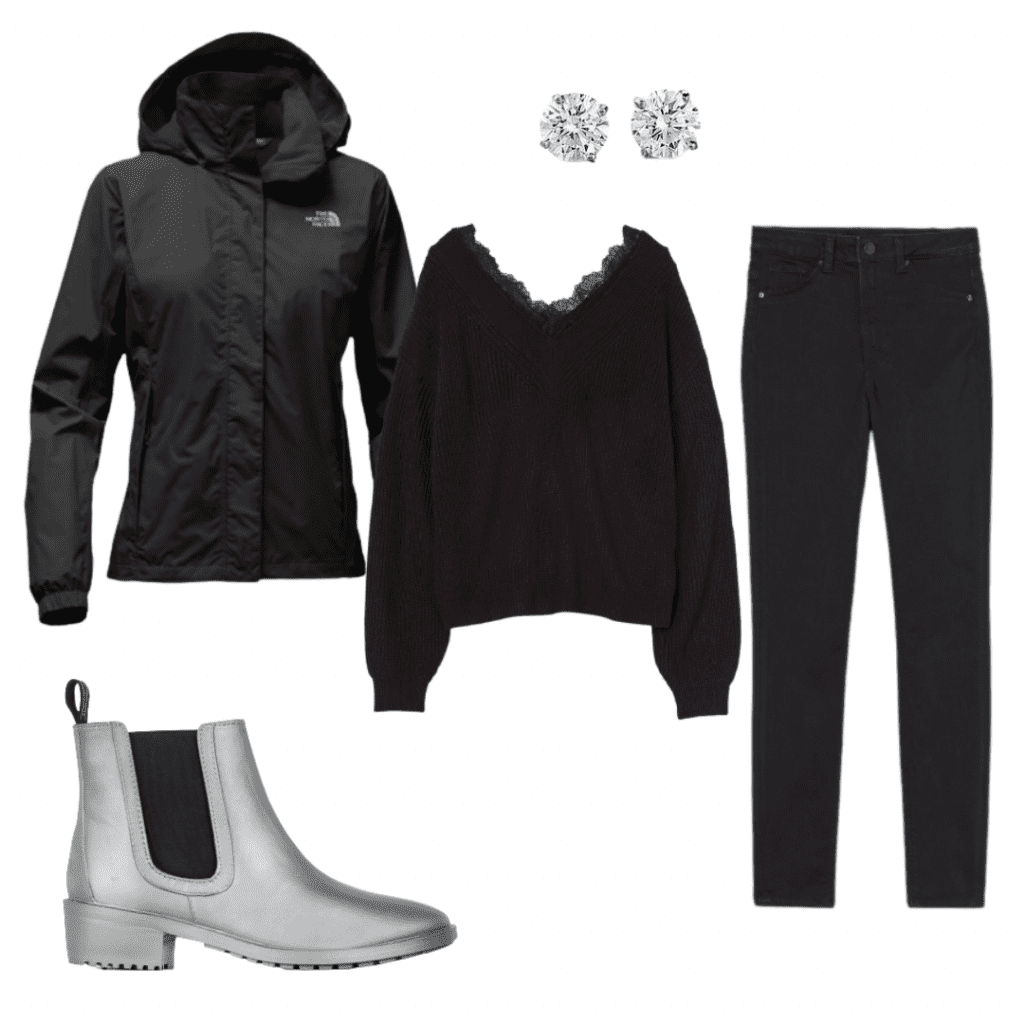 Heading out to hit the shops and in need of an all-weather look? Slip on a pair of High-Waist Jeggings, add a Simple Sweater and slip on a Waterproof Jacket and you're ready for anything.
THE PARENT-TEACHER MEETING OUTFIT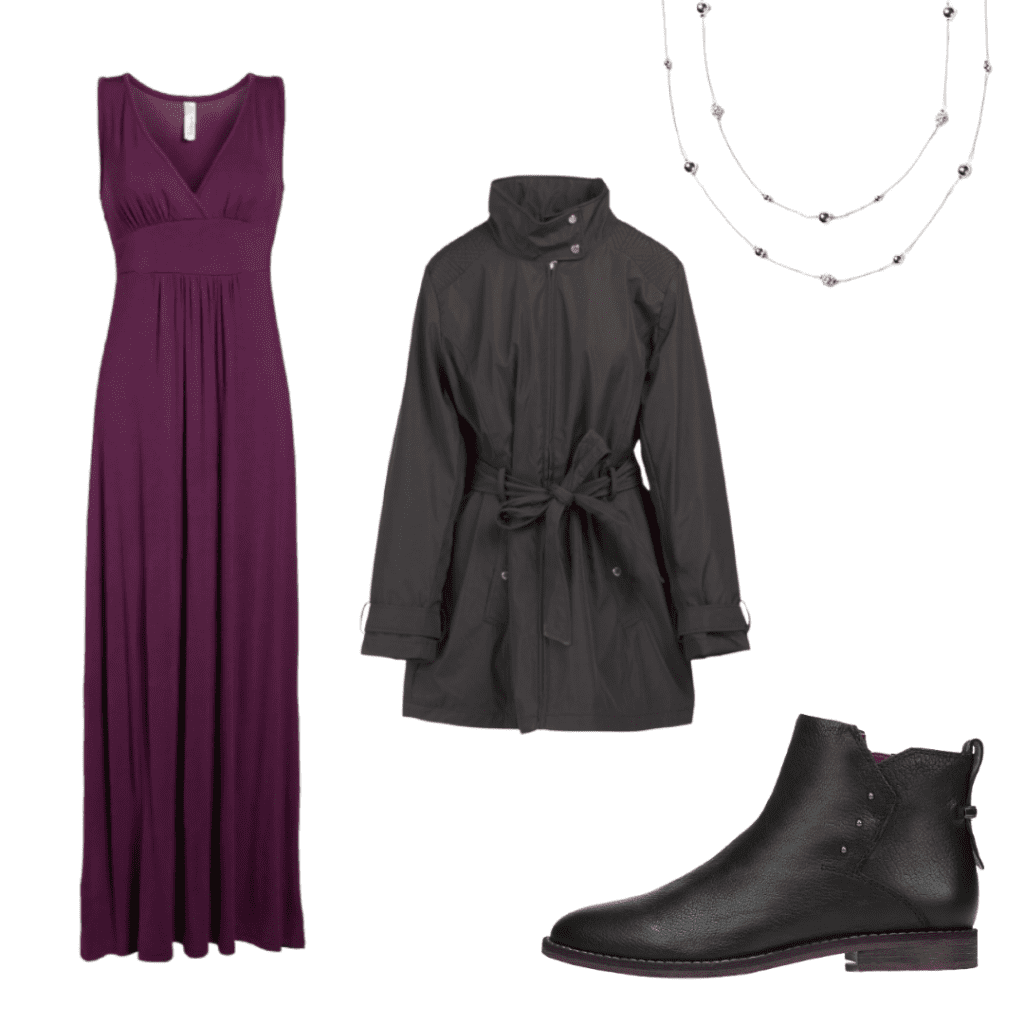 Got an upcoming Zoom or in-person meeting with the teachers? Keep it comfy and cute with a simple Maxi Dress, a pair of Ankle Boots and your favorite Layered Necklaces. Don't forget an All-Weather Jacket, just in case.
THE WORK FROM HOME OUTFIT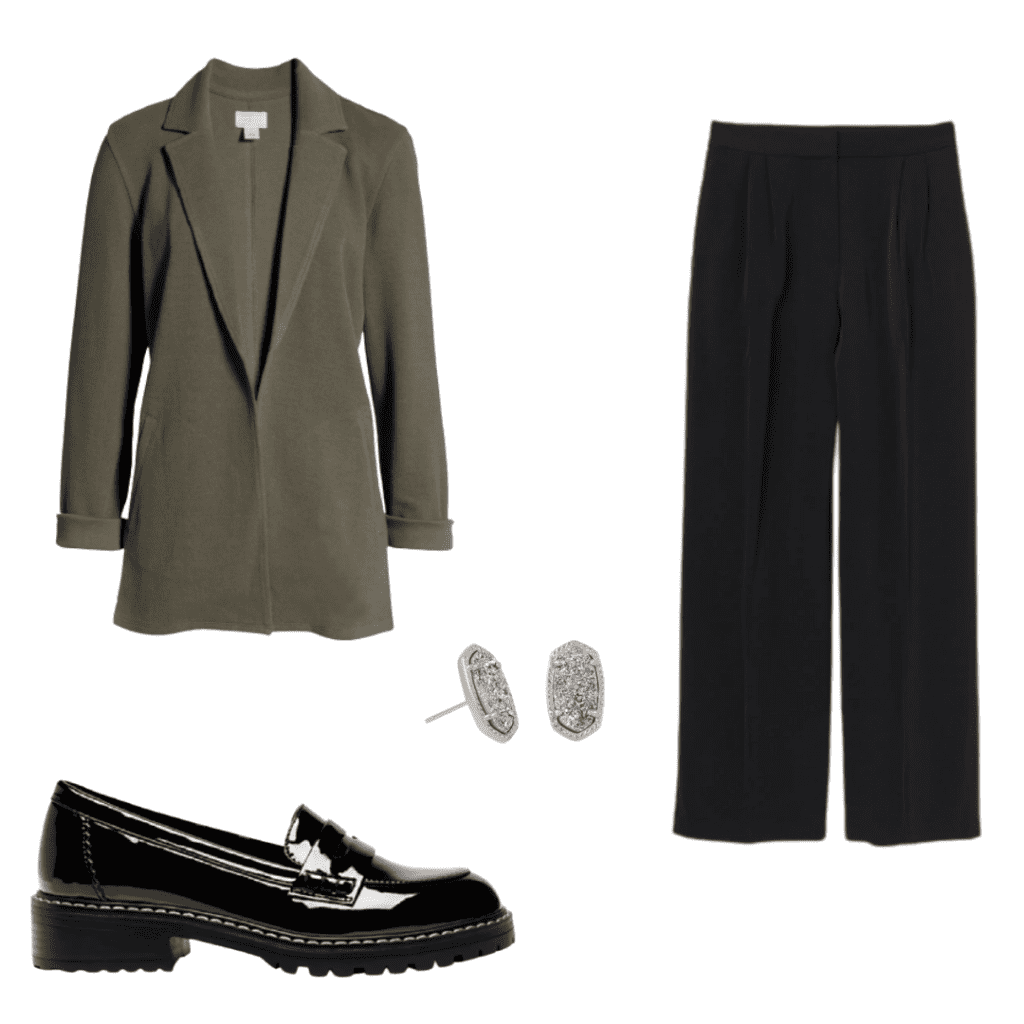 Lucky enough to spend a day working from home? Stay comfortable while looking totally professional with a Lightweight Blazer, a pair of High-Waisted Trousers and some Chunky Loafers.
THE DAY AT THE PARK OUTFIT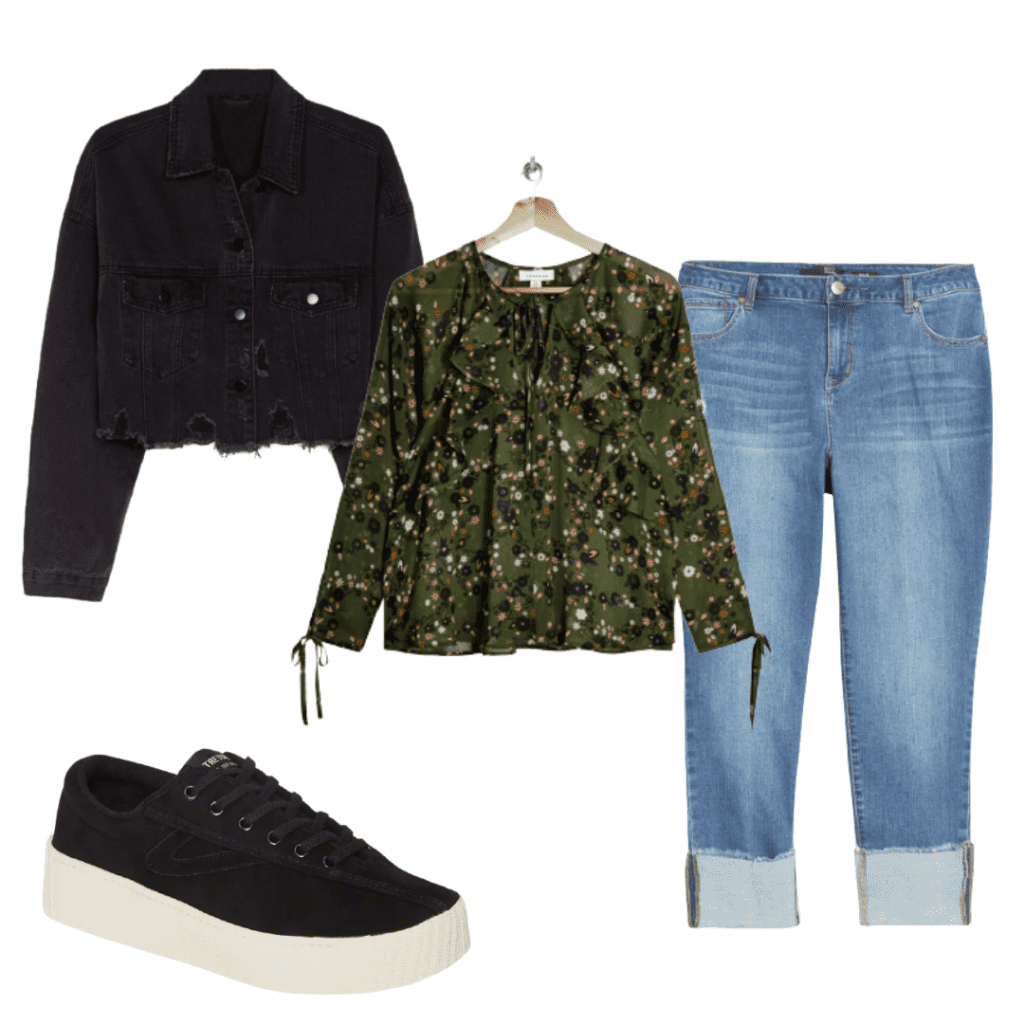 Taking the kids to the park and need the perfect outfit? Slip on a pair of Cropped Denim Jeans, add a Flowy Top and throw on your favorite pair of Simple Sneakers. Grab a Denim Jacket in case it starts to get breezy and you're ready to go!
THE COOL GRAPHIC FLORAL OUTFIT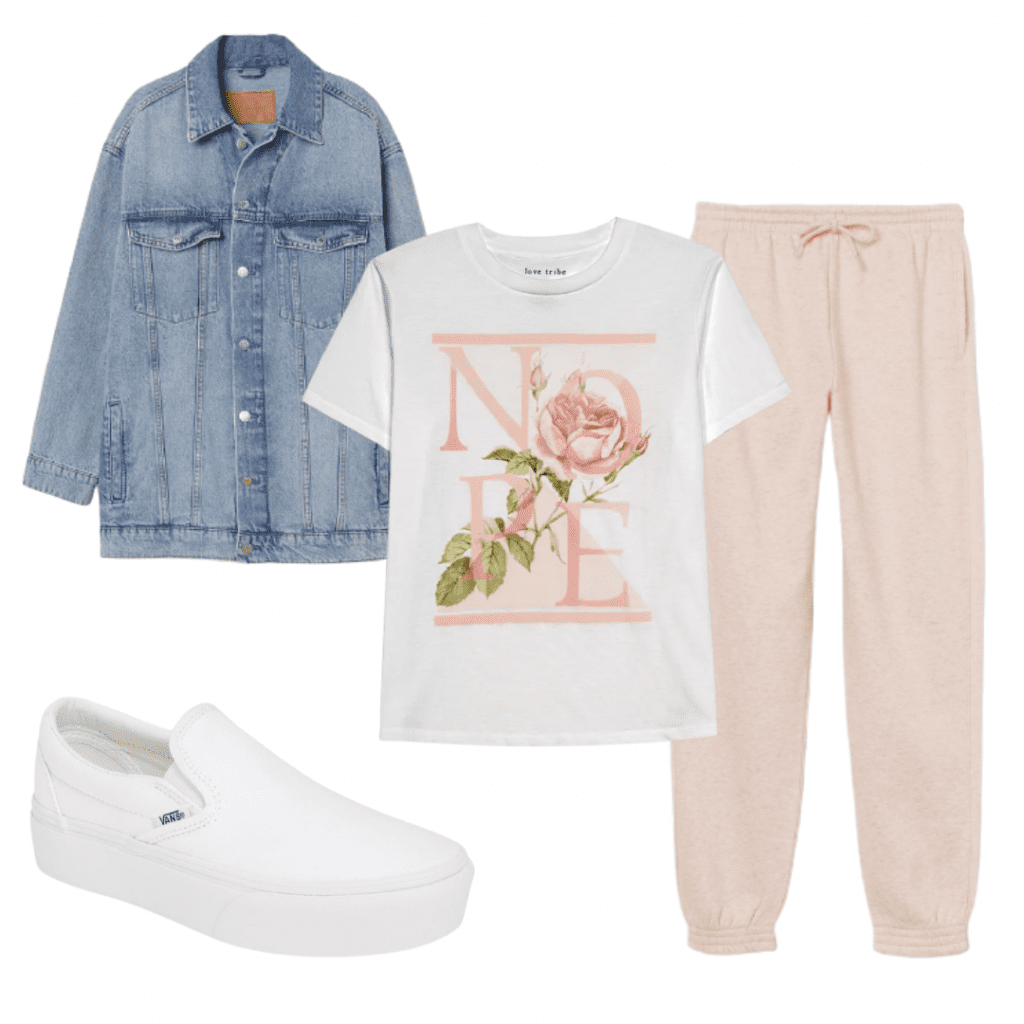 Love spring flowers but hate wearing them? Switch it up with a bold Floral Graphic Top, a pair of Simple Joggers and a Denim Jacket for an unexpected and edgy springtime look.
THE DARING DATE NIGHT OUTFIT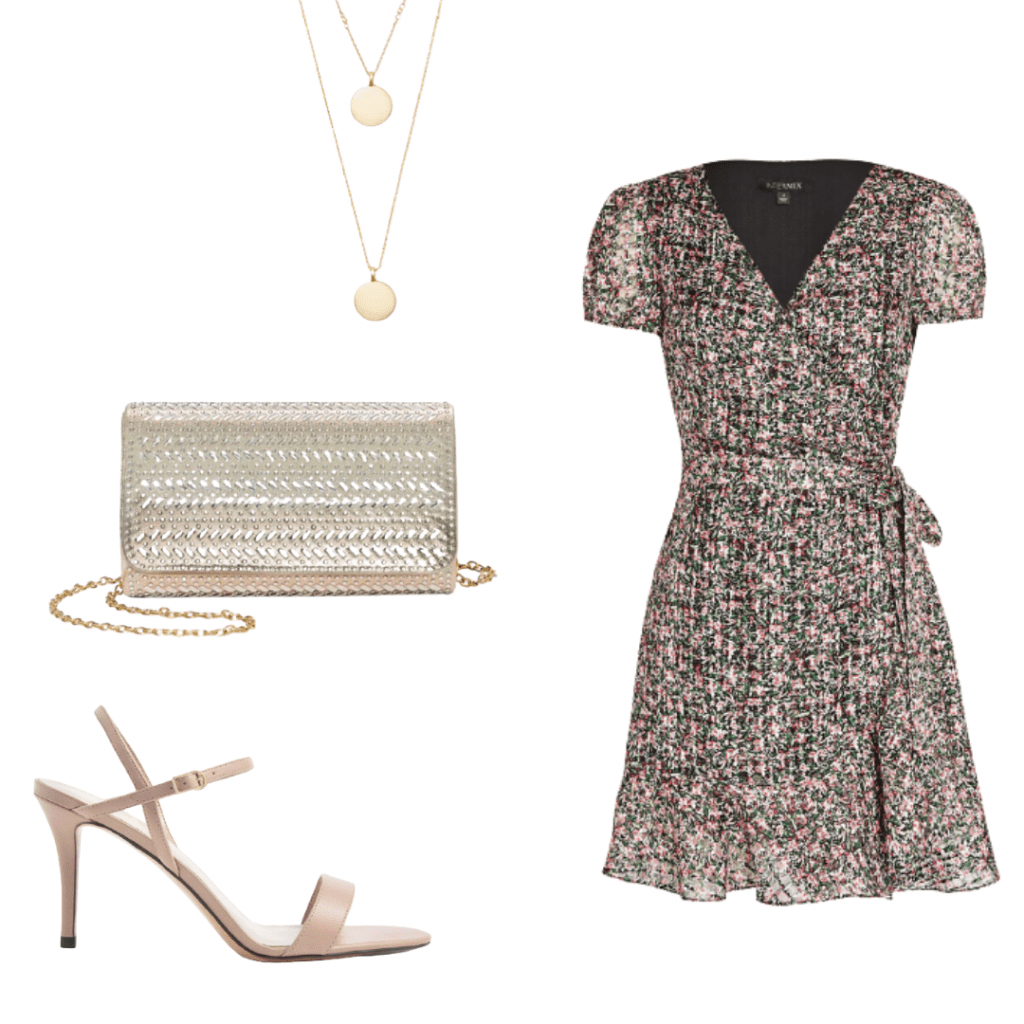 Heading out on the town for a night with your SO? Put your best foot forward with a Flattering Wrap Dress, add a pair of Strappy Heels with Matching Jewelry and don't forget your Favorite Handbag!
THE SPRING-CLEANING OUTFIT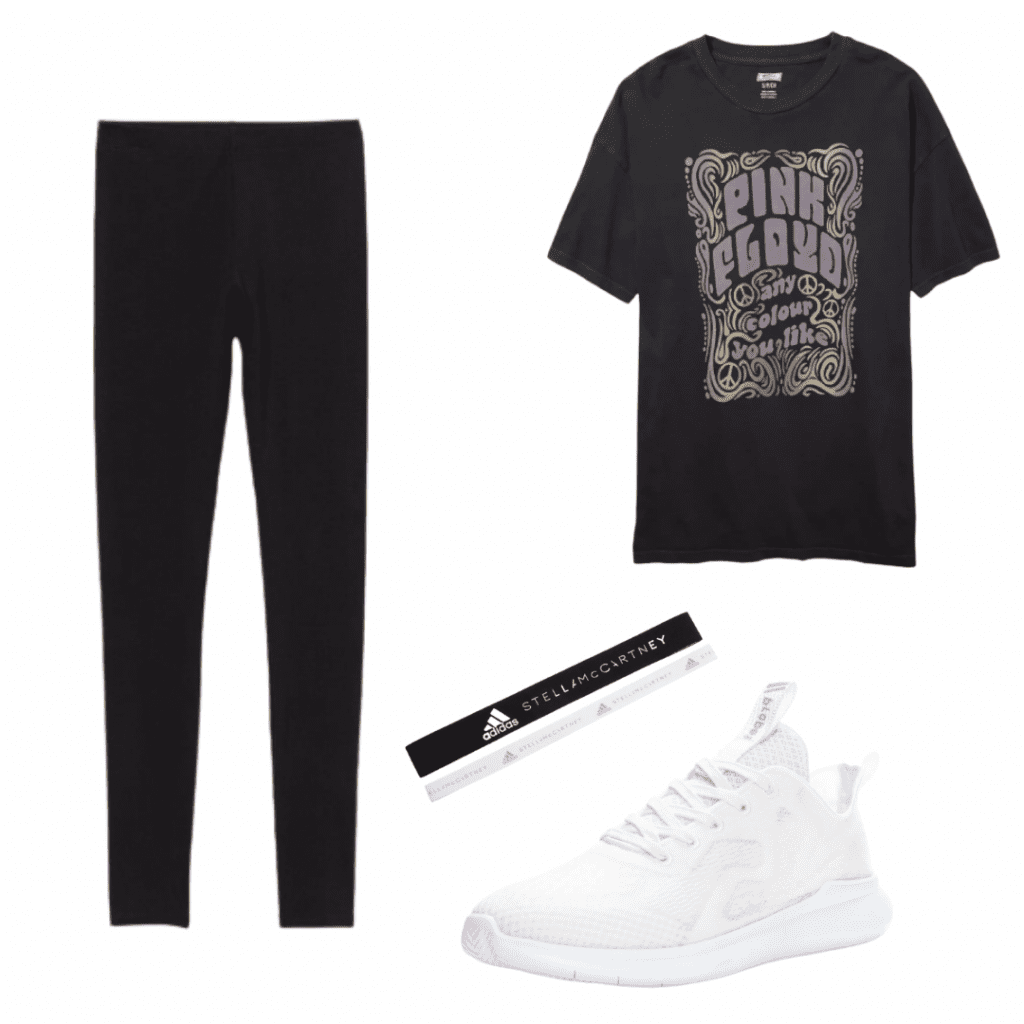 Is it time to dust off the cobwebs and get Marie Kondo-ing? Slip on a pair of Comfy Leggings, add an Oversized Tee and some Simple Running Sneakers. Add a Headband if you need one and you're ready to spread joy!
THE PRETTY IN PASTELS OUTFIT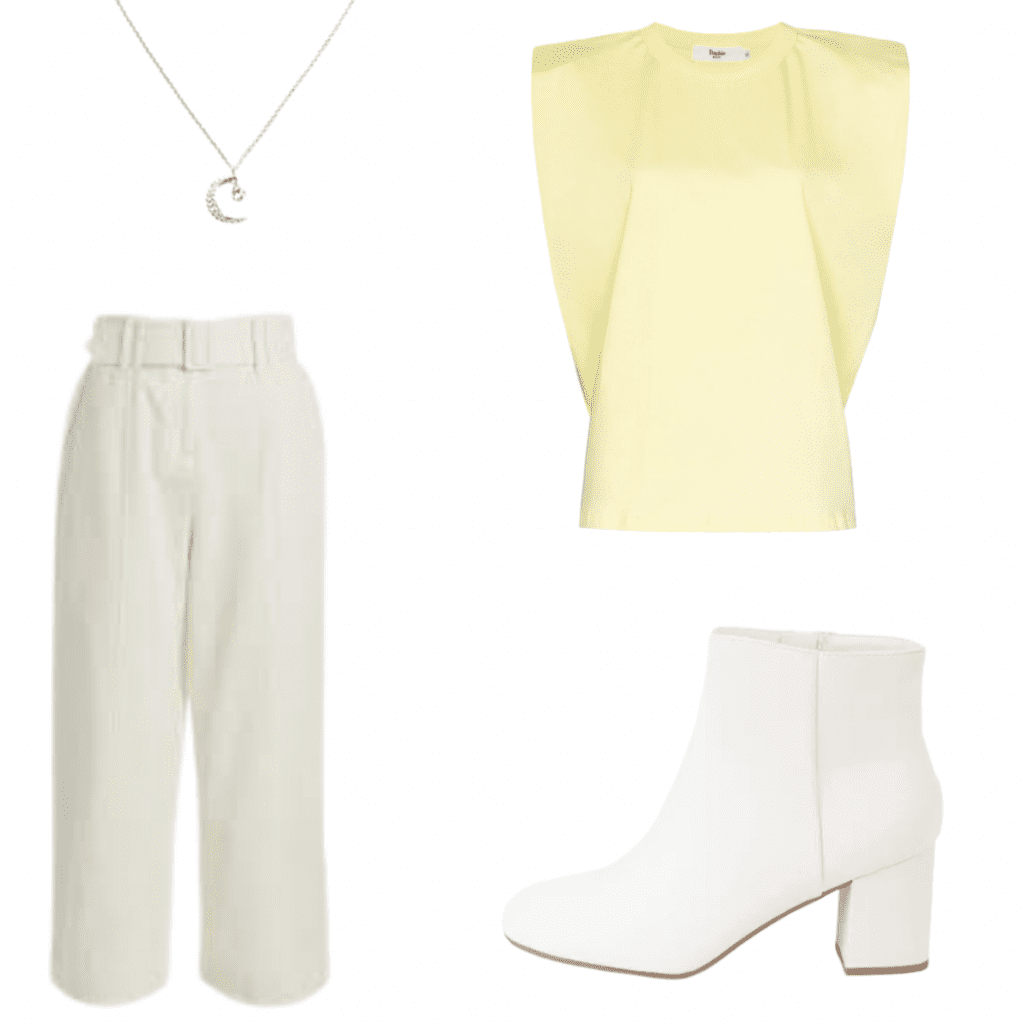 In love with the seasonal pastel trend? Add it to your look with a pair of Simple White Trousers, a chic Pastel Top and a pair of clean Ankle Boots. Add some Minimalist Jewelry and you're totally set.

THE RAINY-DAY ADVENTURING OUTFIT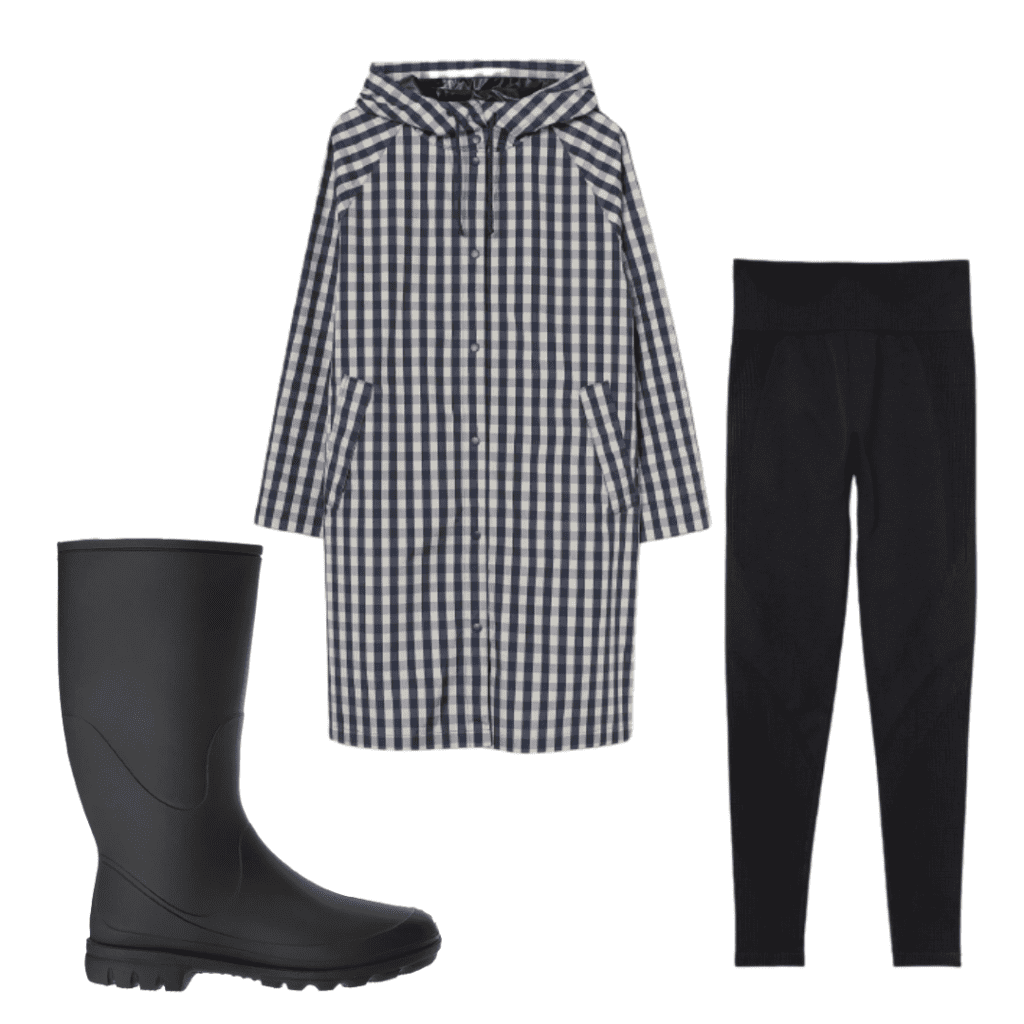 In love with the rain and planning on spending a day outside with the kids enjoying it? Put on your go-to High-Waist Leggings, slip on your Favorite Rainboots and add a cute Patterned Raincoat and you're ready to play the day away.
THE WORKOUT WARRIOR OUTFIT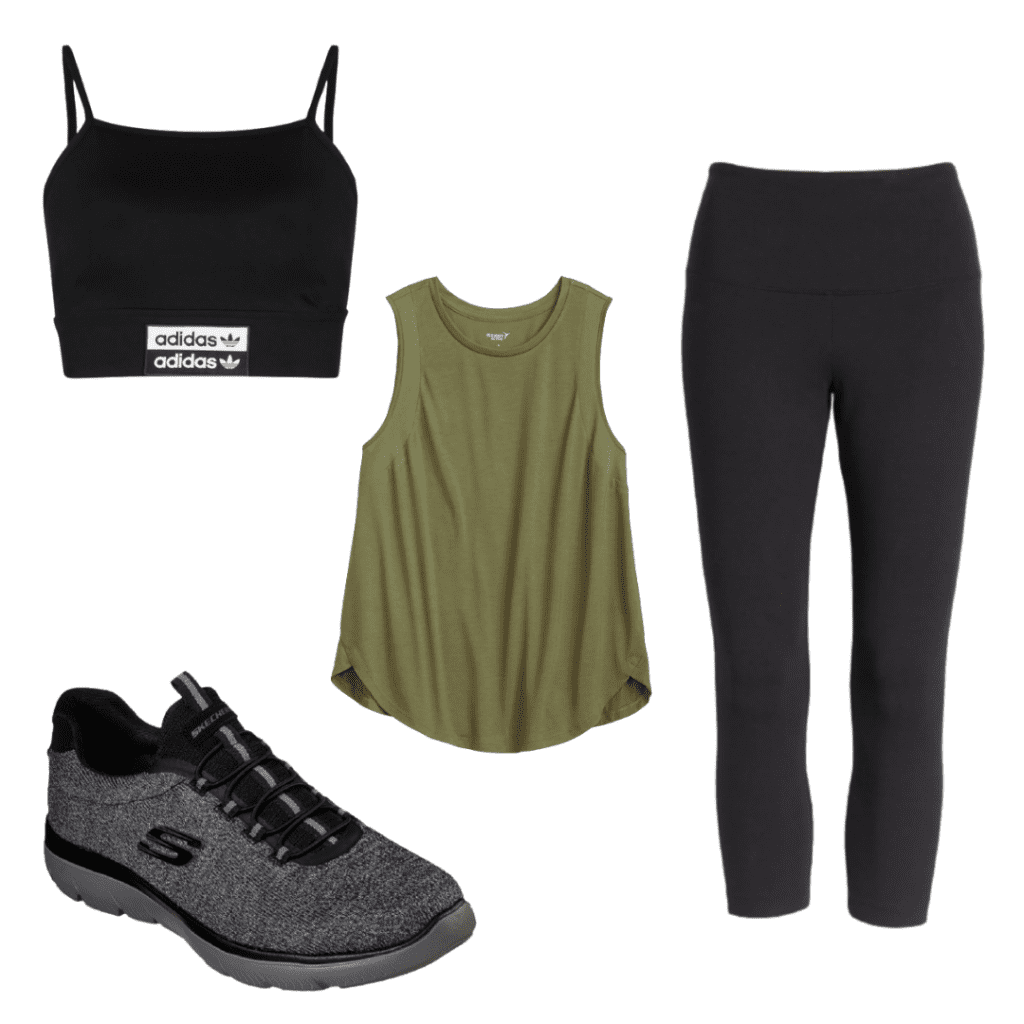 Taking the time to work on yourself? Get prepped for any workout that comes your way with a pair of Cropped Workout Leggings, a simple flowing Workout Tee and a Supportive Sports Bra. Don't forget your Favorite Sneakers!
THE 90'S THROWBACK OUTFIT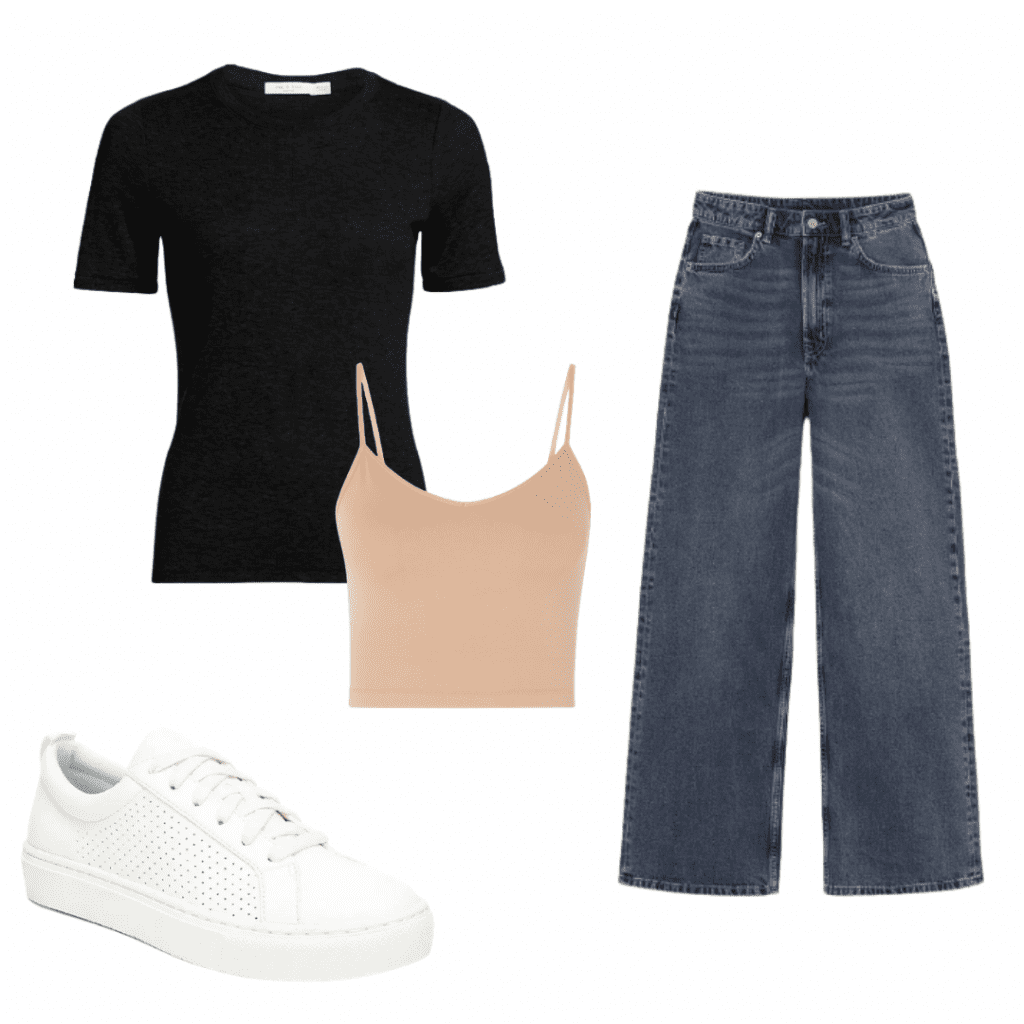 Still living for the 90's (we get it – us, too)? Keep this style going forever with a pair of Wide Leg Denim Jeans, a cute Fitted T-Shirt topped with a Simple Cami and some throwback Platform Sneakers.

THE GIRL'S NIGHT OUT OUTFIT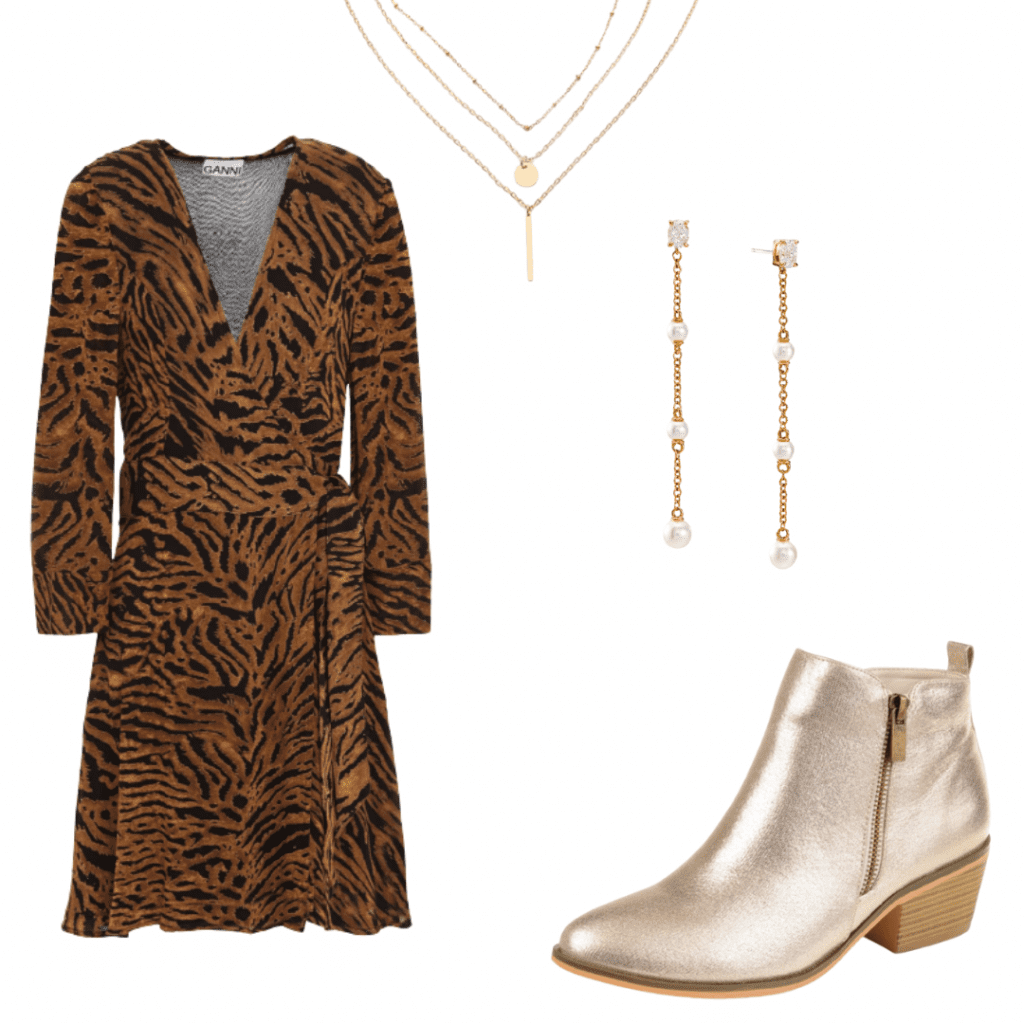 Get ready for a much-needed fun night out with the girls by slipping on a Cute Wrap Dress, adding your favorite Layered Necklace and a pair of Sturdy Ankle Boots. Add some Statement Earrings and you're ready for anything.

THE HOLIDAY GATHERING OUTFIT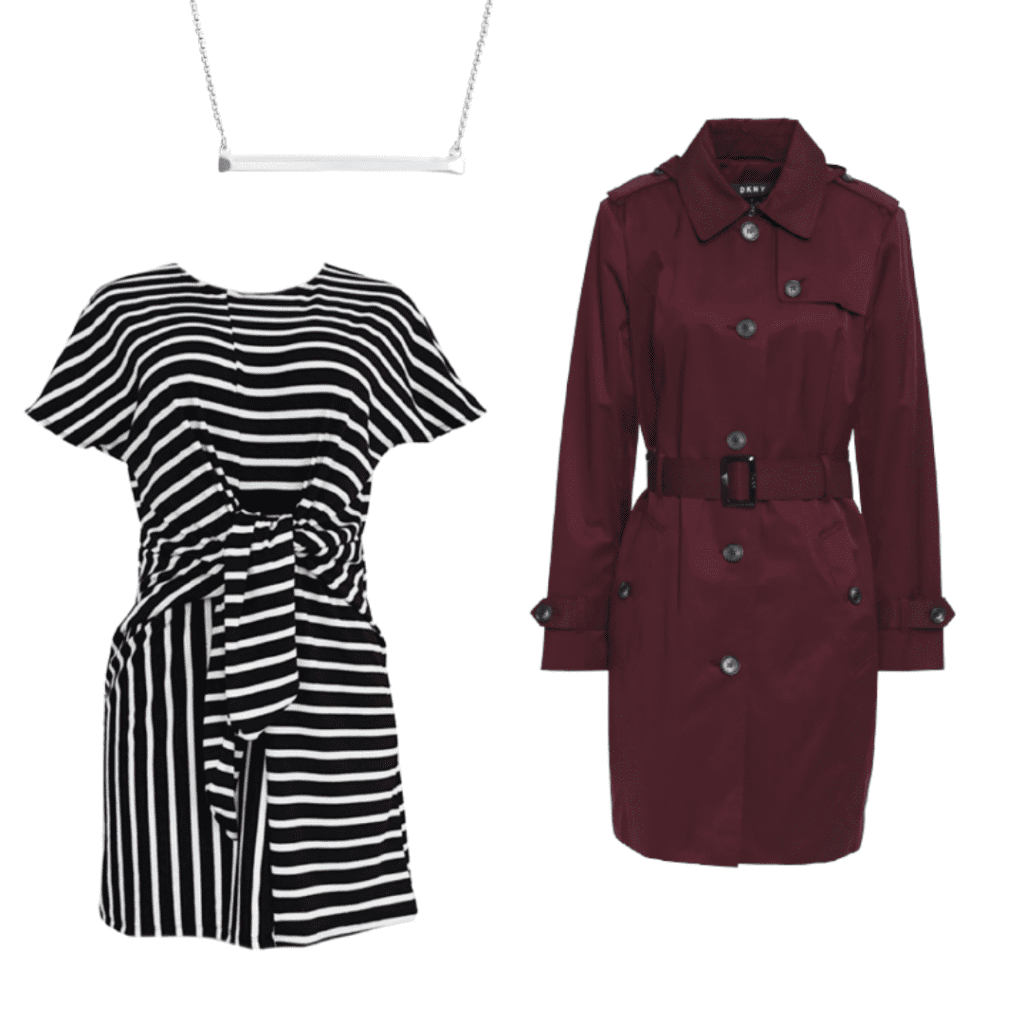 Celebrating the spring season and one of its many holidays with friends and family? Slip on a simple T-Shirt Dress in a fun spring pattern, add a Cute Necklace and slip on your favorite All-Weather Jacket.

THE EASTER EGG DYEING OUTFIT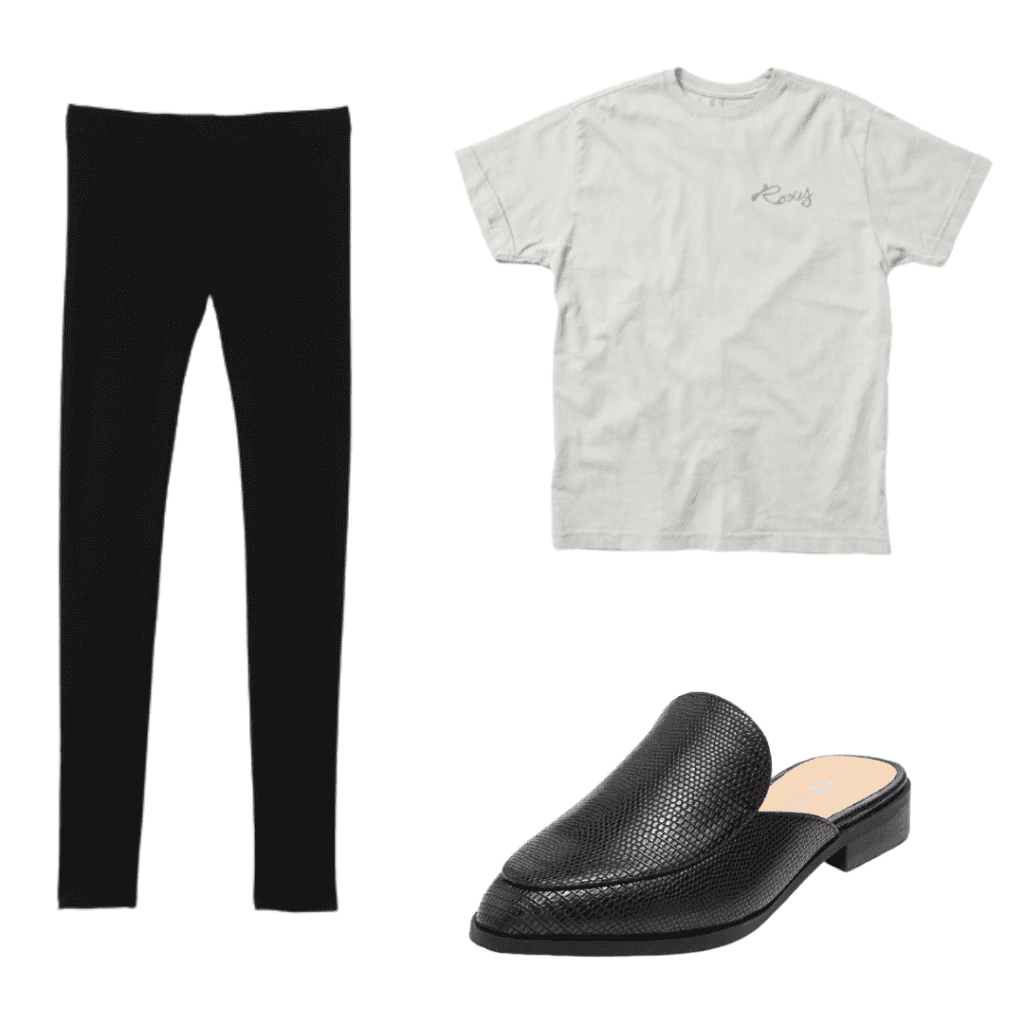 Getting ready to dye some Easter eggs with the kids? Stay away from ruining your favorite clothes and slip on a pair of comfy Black Leggings, add a Simple T-Shirt and a pair of easy to wear Slip-On Slides.