*This post is sponsored by 7 Charming Sisters. Enter the code MomFabulous15 at checkout for 15% off your order!
When it comes to accessories, many moms tell me what they really want and need are some basic pieces that go with just about any outfit they choose. Whether they're sitting on the sidelines of their kids' soccer game in casual attire or out to eat with friends on a Friday night dressed up a bit.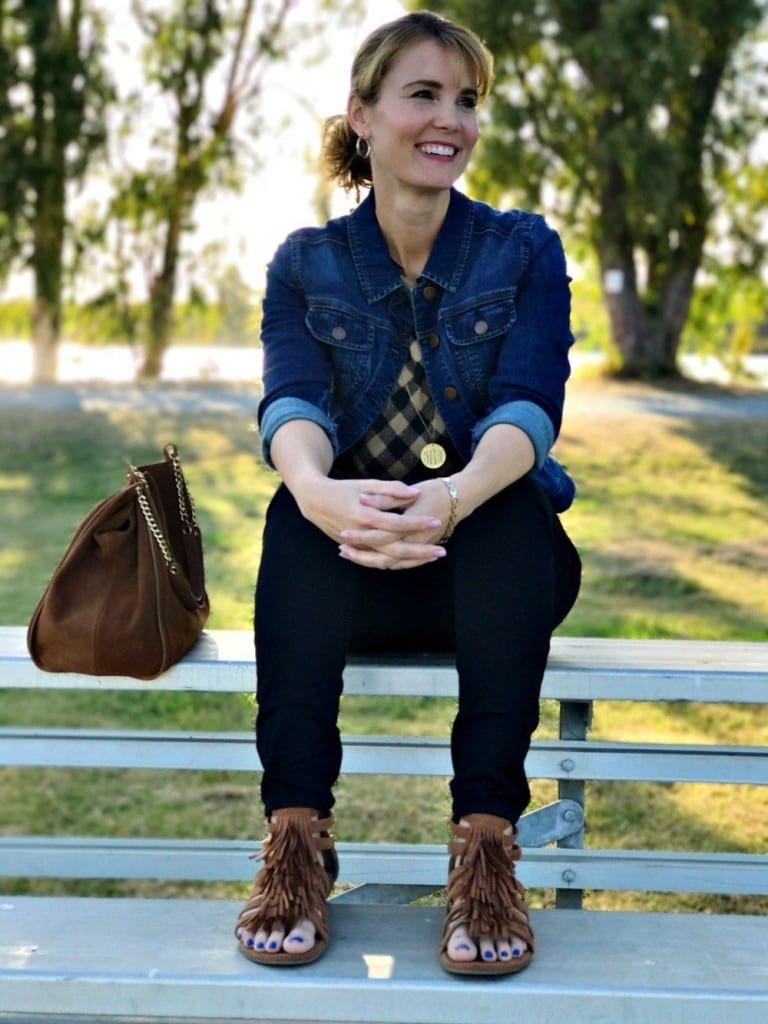 While jewelry with pops of color like this gorgeous tassel jewelry is fun to own and can really add some great details to an outfit, basic pieces are what most of you reach for on a daily basis.
I recently did some shopping around on 7 Charming Sisters and had so much fun getting to know each of the "sisters'" styles. There's the All-American Girl. There's the Sexy Nerd. There's the Fashionista. I thought it would be fun to get to know the different sisters and their jewelry lines. So today we're starting with the Super Mom!
Sylvia is the Super Mom of the 7 Charming Sisters bunch and her line is all about simplicity and ready to wear styles that pair with any outfit.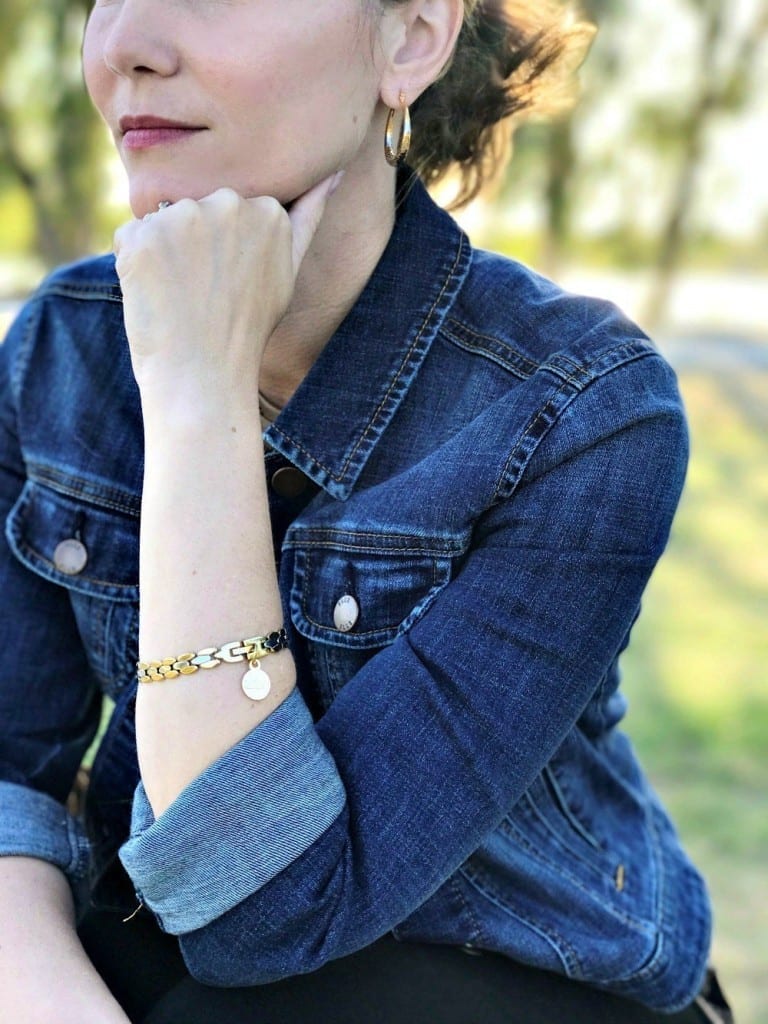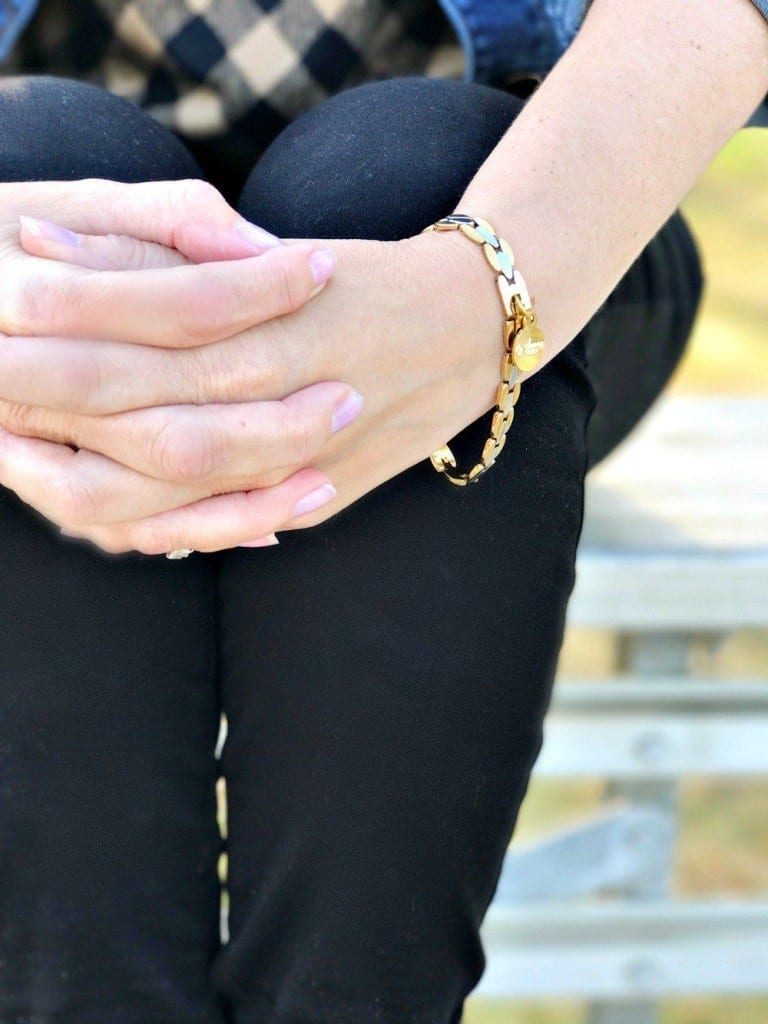 Not only do I love the ease of wear of this line, but the names of the jewelry pieces are so fun. We've got Always My Baby Necklace, Just Call Me Supermom Ring and the two pieces I'm wearing; Do As I Say Earrings and Be Good Bracelet. Oh, and there's also the Is It Naptime Yet Bracelet. Love!
I've always been a fan of tennis bracelets because of their simple design and how they can be an everyday piece. But I never liked the price! The Be Good tennis bracelet features gold and silver chain links that form such a pretty pattern. Plus, it doesn't break the bank.
The Do As I Say Earrings pair perfectly with the tennis bracelet. They are simple, classy and have just a touch of sparkle when the earrings move. I knew as soon as I put them on that they would be one of my new go-to pair of earrings.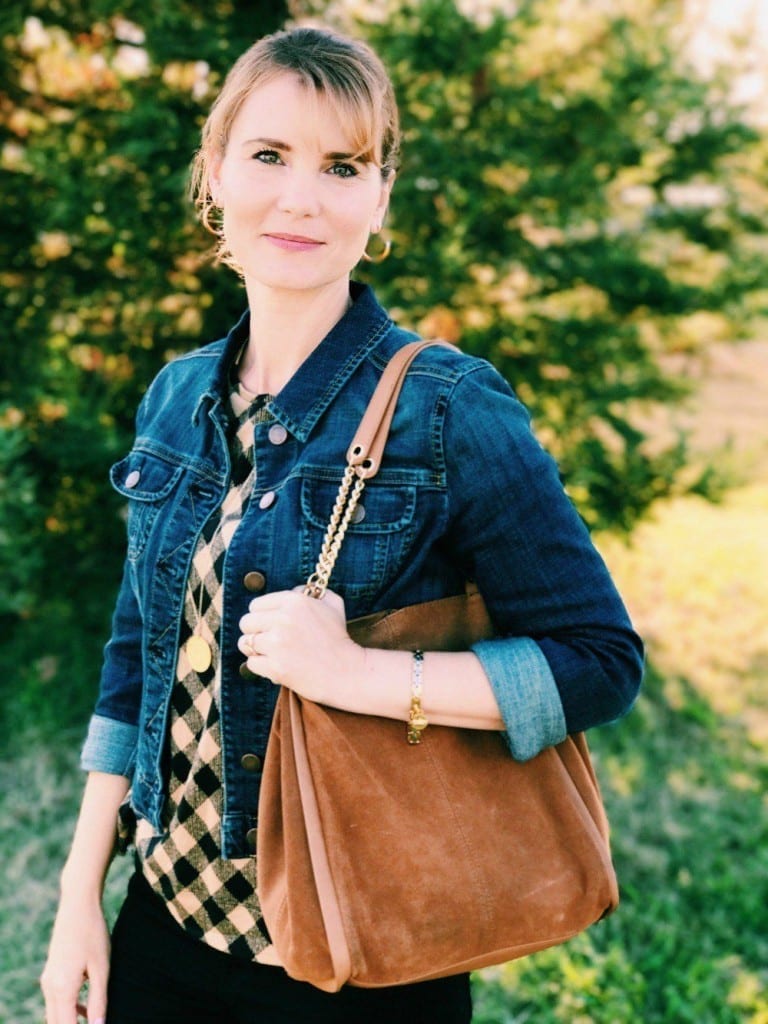 My outfit is very simple but has quickly become a favorite. Remember the days when it was such a no-no to wear black and brown together? I'm not sure why that was ever a "rule" because the two colors compliment each other so well!
I paired black denim with a plaid shirt, denim jacket and fringe sandals. It's the perfect outfit for a casual day at the office and then making a run for your kiddo's game after work. Or for learning how to skateboard…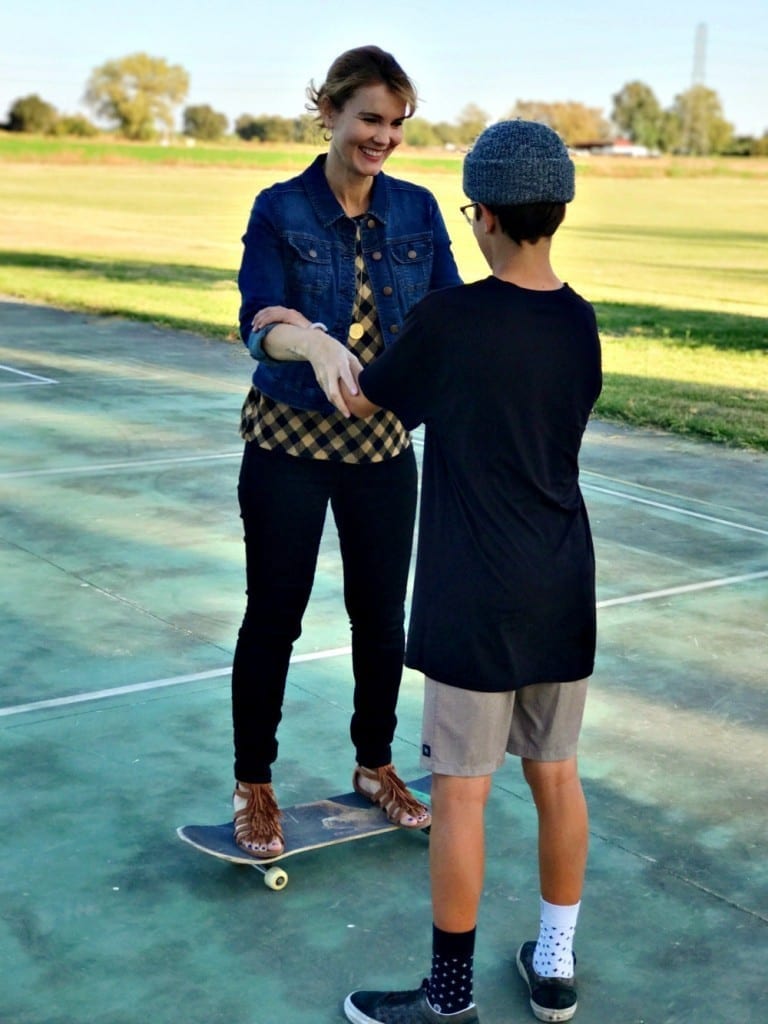 Ha! Just kidding. I've never felt so unsteady on my feet and was ready for our 'lesson' to be over.
Be sure to head over to 7 Charming Sisters to check out all of their lines and use code MomFabulous15 for 15% off your entire order!