This post is sponsored by Single Edition Media on behalf of Dickinson's
There are several things I credit for having skin that I now love. For years and years I had very dry and red skin, not to mention little bumps I thought were acne (and was treating it as such), but was really another skin issue. My skin was a sore spot for me and given the fact that's one of the things people notice first about someone, it was a confidence crusher! I have finally found a great formula that works for me, both day and night, giving me skin I can say I love; something I never thought I would say. One of the items I've talked about here before, that I use for my nightly skin routine, is witch hazel toner.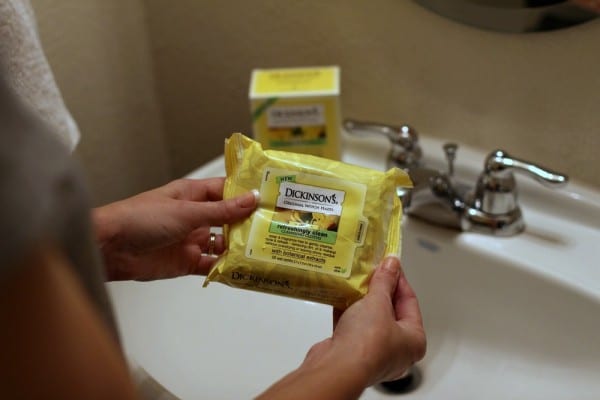 Every night, I cleanse with a brush, tone with witch hazel, use eye cream and a retinol cream. That's my magic formula and it's working great. I was so excited when introduced to Dickinson's Witch Hazel cleansing cloths. They help take off the makeup my cleansing leaves behind, do not dry out my skin, minimize pores and nourish my skin – all at the same time.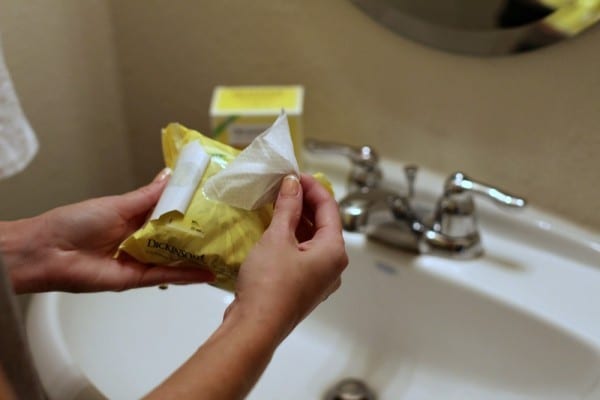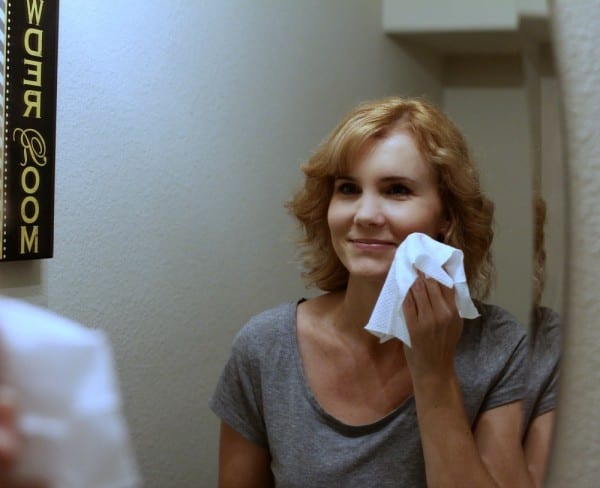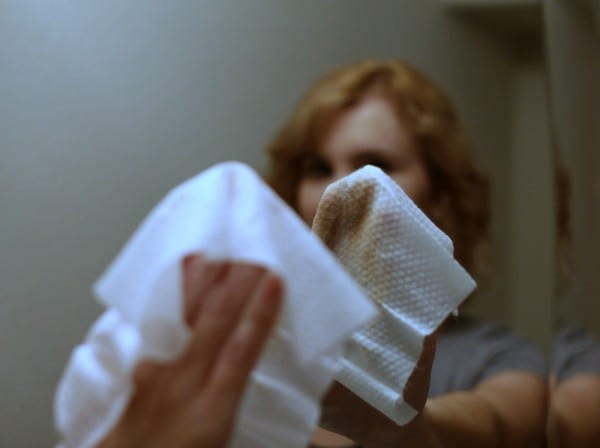 I first started using witch hazel toner after my daughter mentioned reading an article about it. She was telling me all of the benefits it had and how using a toner in general was incredibly good for your skin. I'm not exactly sure when I stopped using a toner, but now that I use one regularly and have noticed such a change in my skin, I wondered why I stopped in the first place!
You know how you hear of our moms' and grandmothers' using a product back in the day and swearing by it? There's a certain soap my mom has used since her teens and she has incredible skin. Well, lo and behold, that is now the same soap I use to cleanse my skin. It only took me 20 something years to realize that's what my skin needed! The same goes with Dickinson's Witch Hazel toner. It's been an all-natural American Beauty Favorite since 1866! Which makes it one of the best kept beauty secrets for radiant skin. And now that we're in the year (or years) of the selfie – it'll help you be ready for that close up shot as well.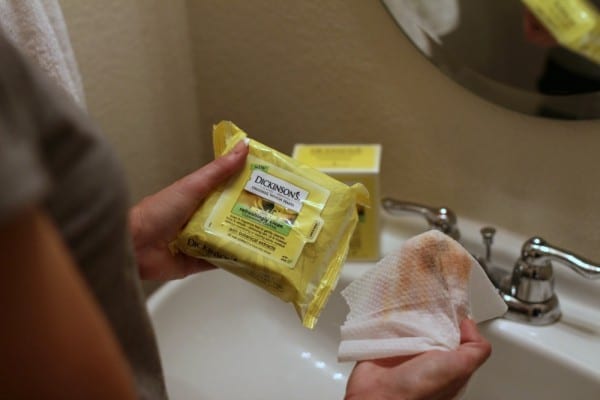 At night, I use the Dickinson's Original Witch Hazel Cleansing Cloths after cleansing. For traveling and at the gym, their On the Go towelettes are perfect! Each one is individually wrapped, so whether you're at work, at play or on-the-go you can use these wipes to remove dirt, oil and makeup. I like to use mine after working out.
A few other things Dickinson's Witch Hazel is good for are:
Cleaning your makeup brushes (I know I'm bad at keeping my clean enough!)
Perfect for even sensitive skin
Calms blemished skin
Soothes skin after shaving
Be sure to check out Dickinson's on Instagram and Facebook for a special offer coming soon! You can also find them on Twitter. Would you like to try these for yourself? They are available at Walgreens, Duane Reade, select Walmart and other fine retail stores.