A keto lifestyle recommends a daily intake of about 30g of carbs, similar to what you'd get from a slice of regular white bread. So, if you still want delicious sandwiches and desserts faithful to keto, you must shift to keto-friendly bread. Luckily, Inked Bread bakers have figured out a way to present bread without the excess carbs and doesn't skimp on taste.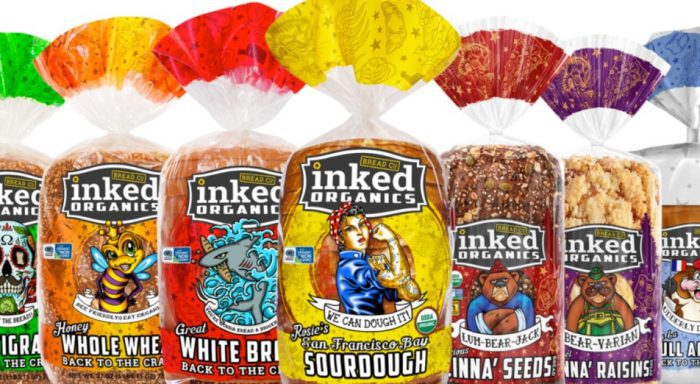 Key Takeaways
Inked Bread's two keto flavors are Winter Wolf Keto White Bread and Timber Wolf Keto Seeds Bread.
Inked Keto bread is adored for maintaining the taste and texture of regular bread.
Inked keto bread stores include Inked Bread, Meijer, Sam's Club, and Costco.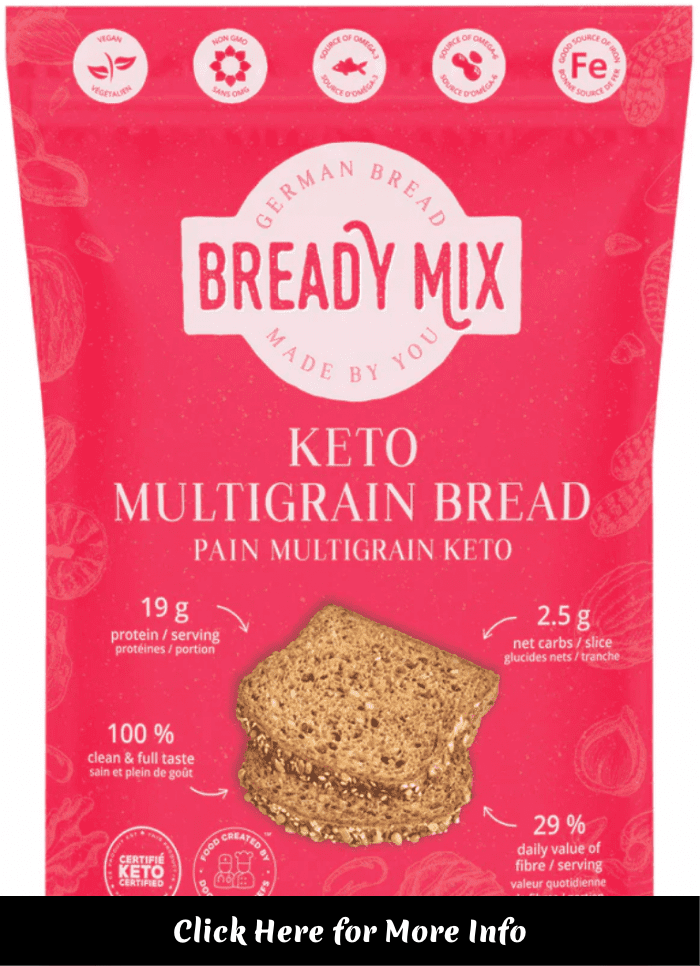 The two flavors, Winter Wolf Keto White Bread and Timber Wolf Keto Seeds Bread are a rich source of fiber and have no artificial flavors or colors. Each has 4 grams of protein, with every slice packing 45 calories and only one net carb. Both Inked bread flavors are made of modified wheat starch, water, wheat gluten, wheat protein isolate, soybean oil, and wheat fiber and contain 2% or less of inulin, yeast, vinegar, salt, stevia leaf extract, calcium propionate and sorbic acid. However, the Timber Wolf Keto Seeds Bread has sunflower, flax, and Apple fiber.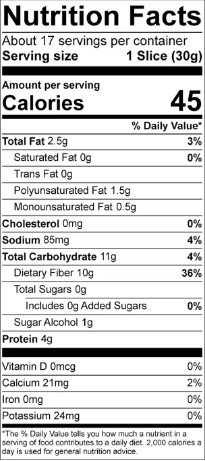 On top of that, the Inked keto bread can stay for up to three months in the freezer, which is a long-term assurance of yummy and keto-friendly grilled cheese and French toast. However, beware of the sneaky sugars common in sandwiches and desserts that would betray keto standards.
Where To Buy Inked Keto Bread
Inked Bread
Inked Bread has a robust network of stores across the US that regularly stock all its products. Besides, the company has quite an interactive online presence where you locate the nearest store near you via Google Maps.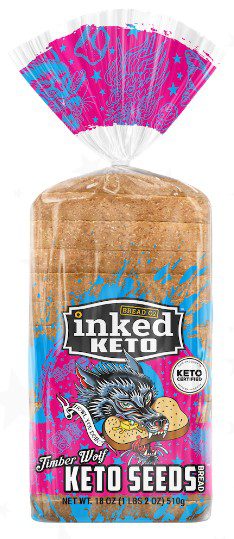 The retailer operates in California, Arizona, Colorado, Nevada, Oregon, Washington, Idaho, Kansas, and Oklahoma. So, if you live in these states, check out the Inked Bread website for all their products and click the "Where to Buy" tab for your exact location and the nearest stores. It's always wise to check whether your bread is in stock before trekking down the alley in vain.
Sam's Club
With Inked Bread seemingly targeting the west coast, Sam's Club dominates in the East with over 600 stores across the US. All these stores stock the two Inked keto bread flavors at an affordable price and offer keto-friendly salads and oils to complement your snacking. Sometimes the exact bread flavor may not be available, which could be disappointing when your cravings kick in. Therefore, buying in bulk, storing for two months, or ordering in advance for timely delivery or shipping is advisable. Also, since bread is a highly perishable product, you want to buy from your nearest store to save time on delivery or pickup.
Amazon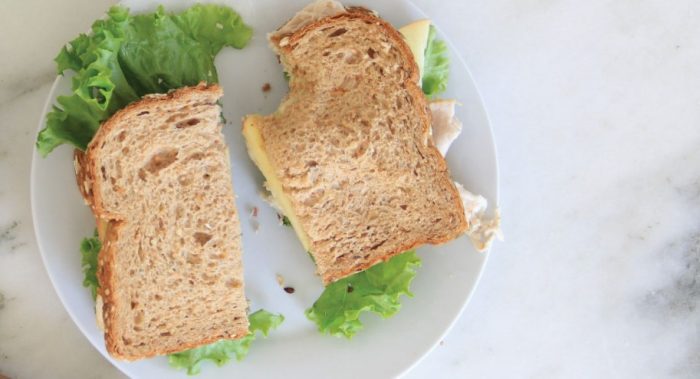 Amazon has become a favorite shopping option for many due to its variety, gift cards, and high ratings. The retailer ensures most, if not all, stores have endearing products such as Inked keto bread but these run out of stock regularly. So, check availability before you confirm payment. Also be sure to compare costs in Amazon and other stores near you to find value for your money. Two 18-ounce packs of Inked Keto bread should retail at about $6.5
Costco
Inked keto bread is among the Keto bread options available to order now at Costco. For now, Costco is not selling Inked keto bread online, but you can find your flavor in a Costco store near you. Interestingly, the store place the keto breads adjacent to other servings that you can use to make sandwiches, French toast, keto breadcrumbs, tuna melts, and more. For example, you can add the safe catch tuna, Avocado mayo, and Inked keto bread to make a delicious Tuna Salad Sandwich. Find a store with all the required ingredients and save time and cash.
Fresh Thymes
If you live in Illinois, Indiana, Iowa, Kentucky, Michigan, Minnesota, Missouri, Nebraska, Ohio, Pennsylvania, and Wisconsin, you can quickly get your Inked keto bread. Fresh Thyme has over 75 stores in these states with a regular stock of fresh and delicious keto bread.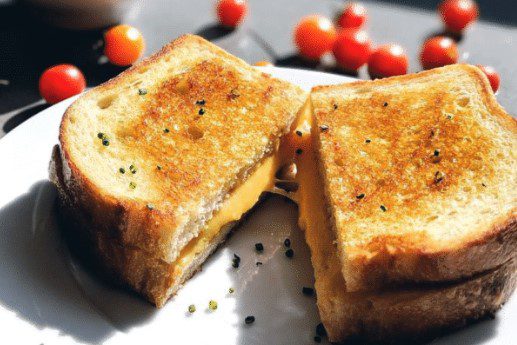 Recently, Fresh Thymes launched the "Real at Your Fingertips" e-commerce experience that lets you access all the products as you would in a physical store. The new online feature will expedite purchases and deliveries through the Instacart platform.
Meijer
Meijer has over 253 stores across Michigan, Illinois, Indiana, Kentucky, Ohio, and Wisconsin. The hypermarkets are home to your favorite keto brands, including the Winter Wolf Keto White Bread and Timber Wolf Keto Seeds Bread. Besides, you can collect your favorite groceries for your DIY snacks and mixes.
Luckily, you can use Meijer's coupons while shopping online for your grocery essentials and keto products. So, if you live in the states highlighted here, visit the Meijer website to search for the nearest store and make a pickup or delivery order.
Inked Keto Bread Doesn't Skimp on Taste
Keto peeps have long been looking for bread that falls within the diet and tastes like the regular bread. The Winter Wolf Keto White Bread and Timber Wolf Keto Seeds Bread will help you stay ketogenic and enjoy your favorite bread-centric recipe. Visit any stores listed here for delicious inked keto bread and other ingredients required for grilled cheese, avocado toast, French toast, etc.