Creating a healthy meal that your child loves is a challenge. Creating a healthy meal that your child loves, while simultaneously teaching your child skills in the kitchen, is a whole other level of challenging.
But making a healthy meal alongside your children can be a fun family activity that's not only enjoyable but also educational.
So, where to start? Here are eight healthy recipes you can make with your kids, with something for every age and every taste!
A carrot… that tastes and looks like a hot dog? No, really!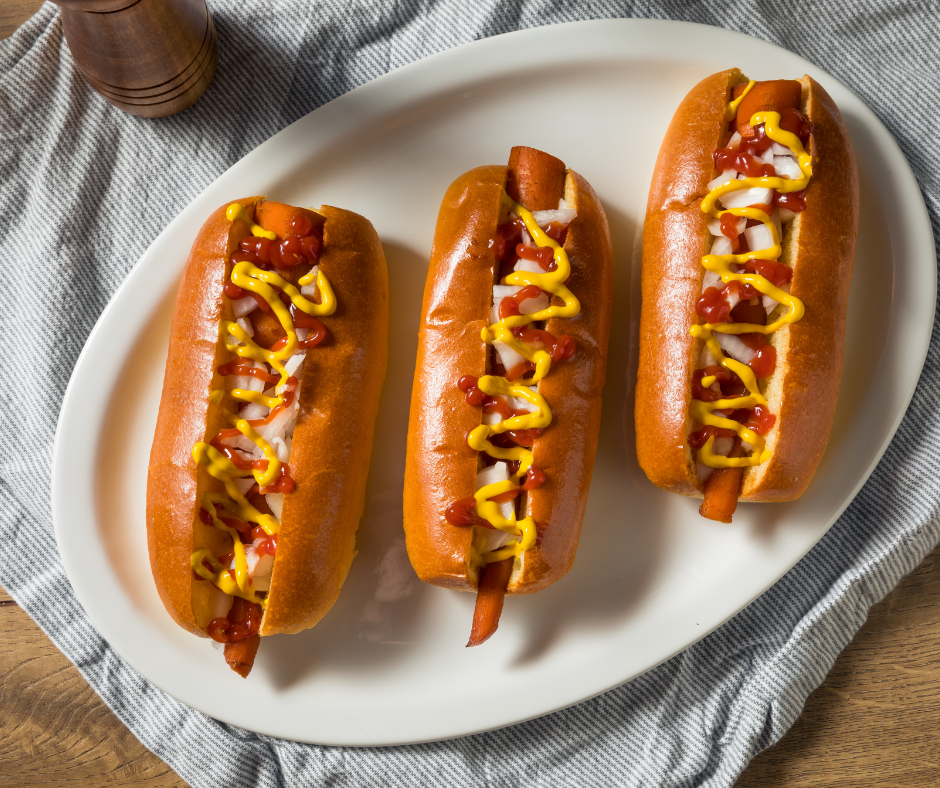 This vegan hot dog alternative is healthy and isn't filled with scary, unpronounceable ingredients, unlike your average hot dog. Better yet, your child can help with making them. Older children can definitely assist with the carrot peeling and cooking, while younger children can help with creating a hot dog topping bar for the entire family. Check out the full ingredient here.
A quick, filling, protein-packed snack, these no-bake peanut butter balls are made with only a few ingredients (pb, honey, vanilla, oats, graham cracker crumbs and dried milk).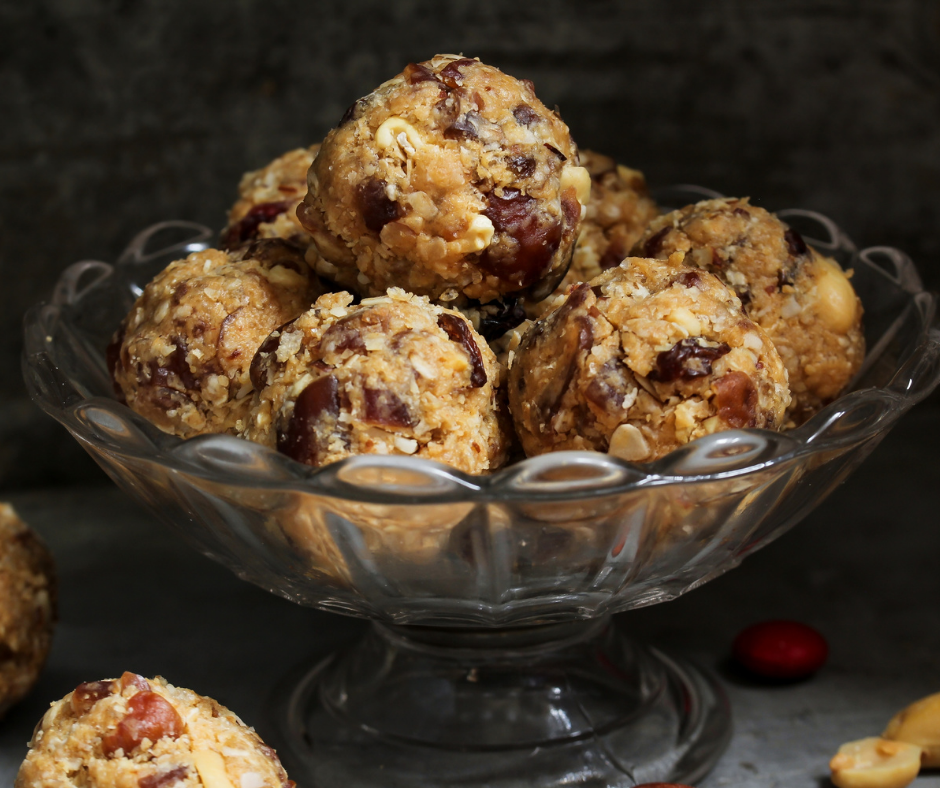 They can be taken on the go and are no-stick, for snacking with less mess. Smaller children will love mixing all the ingredients together and getting hands-on, rolling the peanut butter into small balls. Check out the full ingredient here.
Spaghetti squash is a nice alternative to traditional pasta, but you still enjoy the warming, fall-approved feel of a classic comfort food, despite ditching the pasta carbs. This recipe combines several veggies for added nutrition and a creamy cheese sauce any kid will love.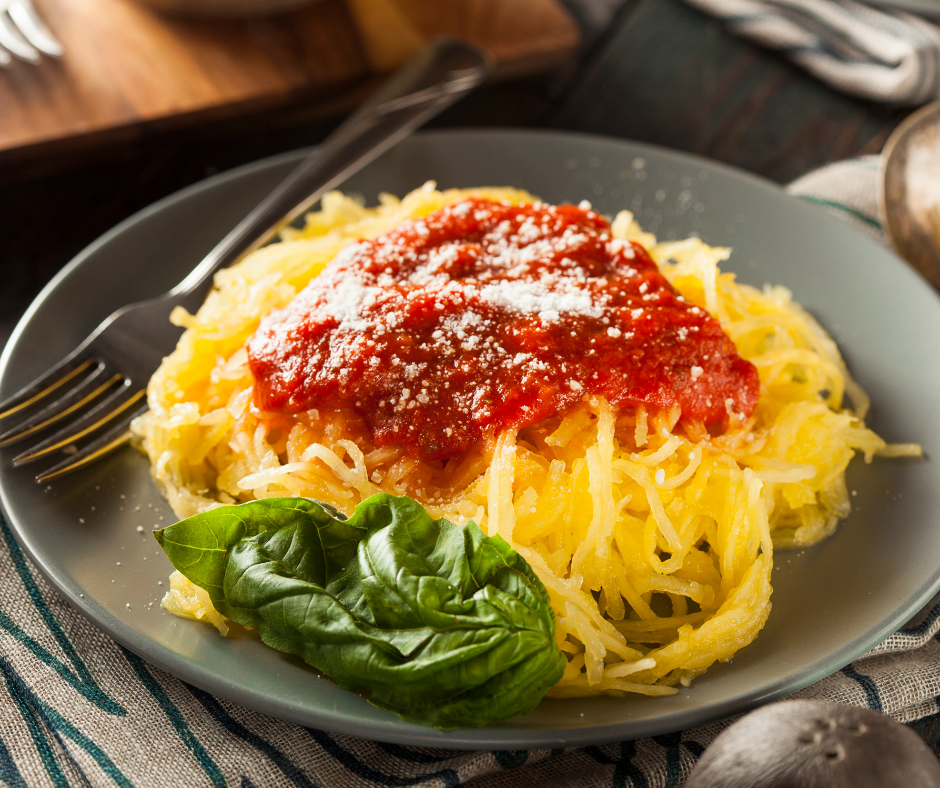 Kids can help with scraping out the cooked strands from the squash shell using a fork and then topping it all with cheese before popping your baking dish back in the oven. Check out the recipe here.
Kids love being allowed to make their own choices. Rather than going with a make-your-own-pizza night, go with a make-your-own-tacos or quesadillas night, for a healthier alternative.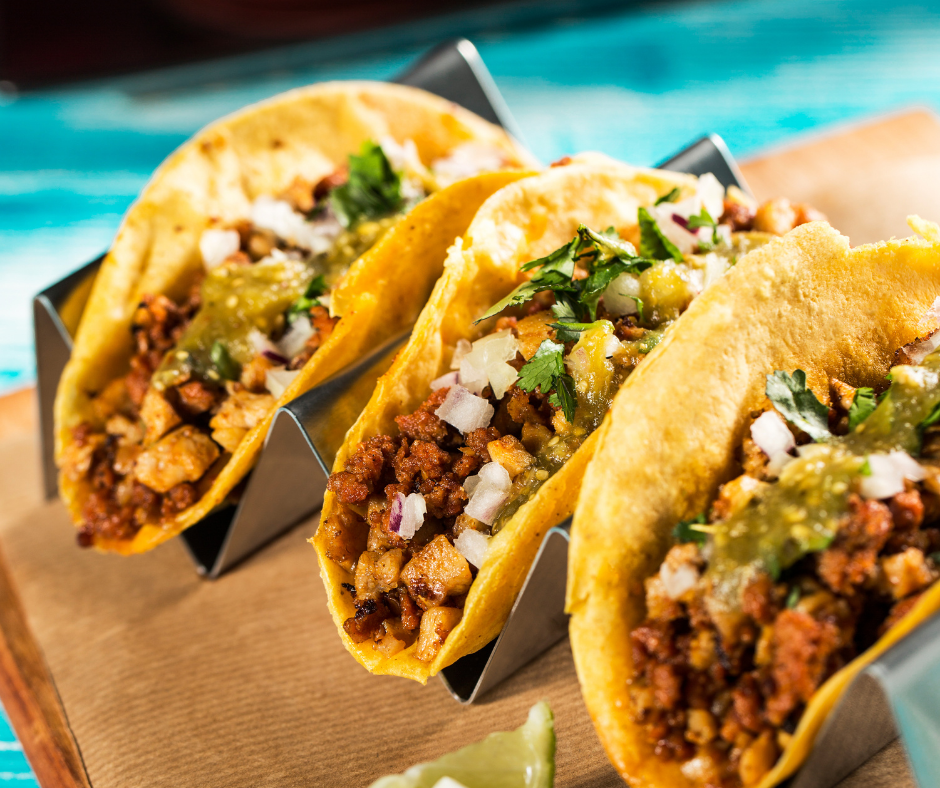 Provide your kids with all the ready ingredients — corn tortillas, ground chicken or turkey, light cheeses and tons of grilled and raw veggies — and let them have at it. They can make their tacos to eat right then or load up their quesadillas for mom or dad to cook on the stove.
This is a great option for families who have picky eaters, or who need to feed a crowd, as your options for catering your taco or quesadilla bar to your family's preferences and size are endless. Check out this great recipe here.
Who doesn't enjoy a good calzone, regardless of age? You can eat it with your hands, it's warm and hearty and you can personalize it just about any way.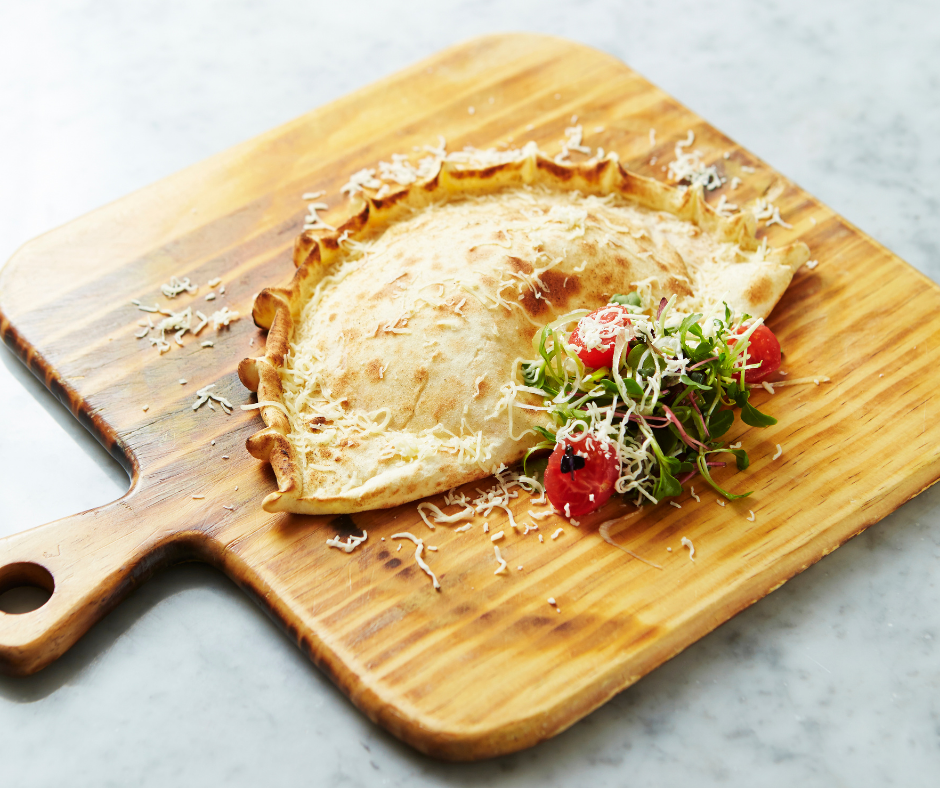 Get your kids in on mixing the dough ingredients, rolling it out, filling the calzones and then sealing them up for baking. To make your calzones healthier than the traditional option, fill them with veggies and lighter meats, along with part-skim cheese. The recipe above features a whole-wheat crust for extra fiber.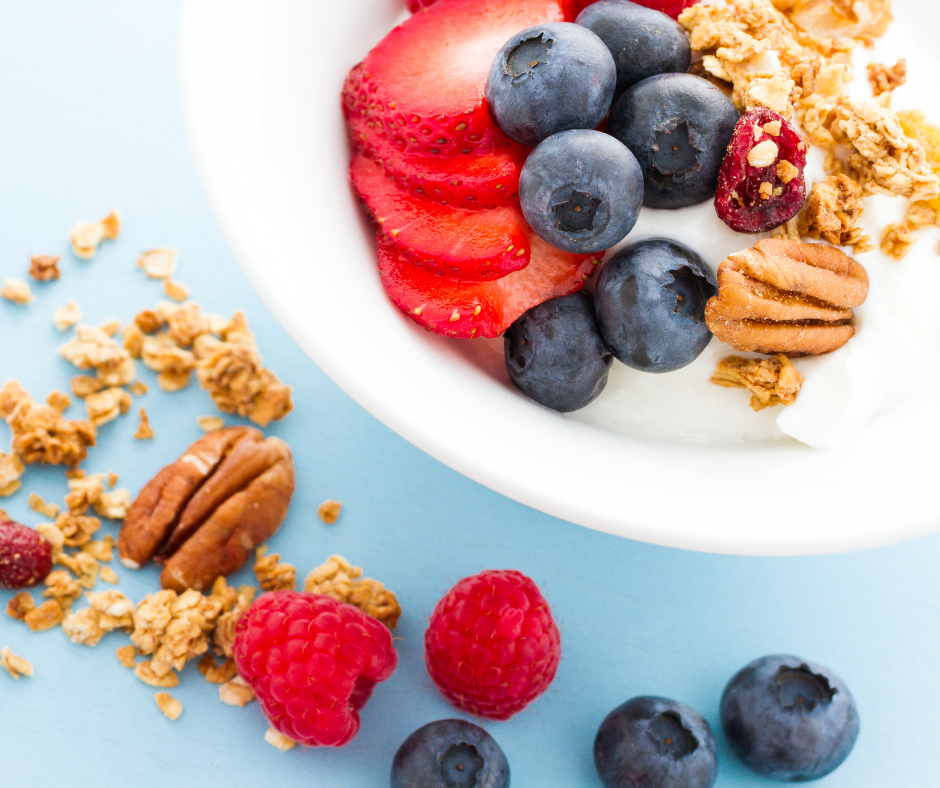 Just about every child can help with making their own parfaits. Lay out the ingredients and let them get to work stacking and piling their healthful ingredients for a yummy breakfast or dessert. Greek yogurt, a selection of fruit and berries, granola, nuts, honey, and other ingredients make for a treat no one will complain about.
Another stackable recipe? Jar salads.
Again, all you have to do is set out the ingredients and let your kids do the rest, stacking their jar salads up to the top of the jar. From there, you have a handy lunch ready to go for an impromptu picnic or quick meal during the school day.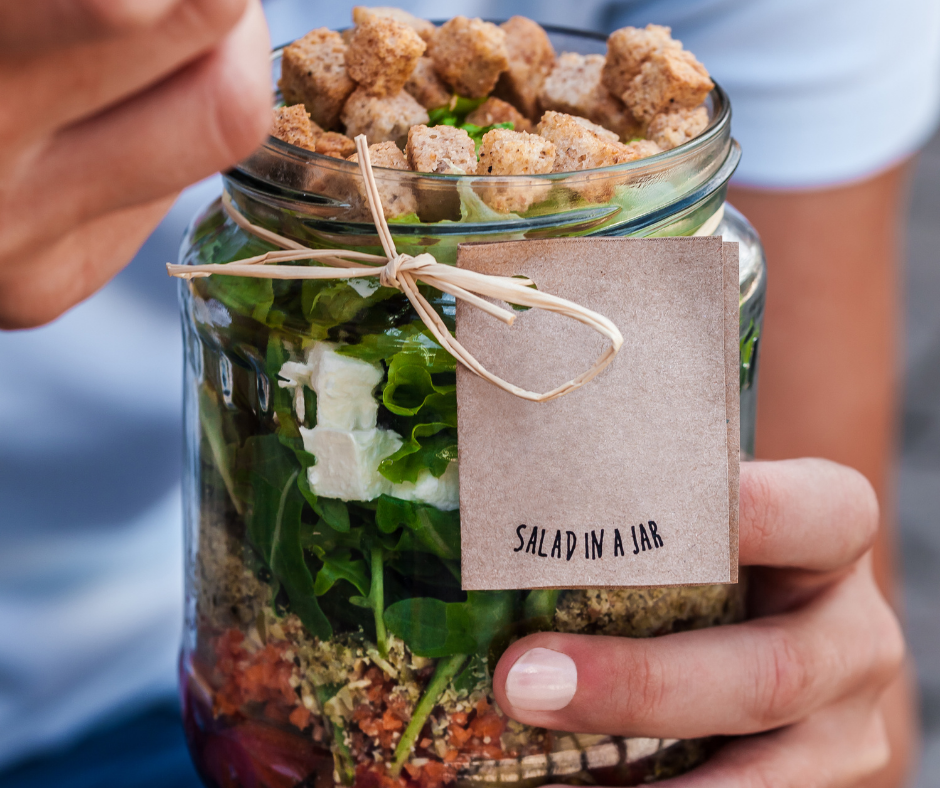 Make sure to offer your child a range of colors, textures, and tastes for a salad they'll love. Possible ingredients beyond your basic lettuce might include frozen peas, avocado, strawberries, sliced turkey, blueberries, and sliced chicken. This amazing recipe can be followed here.
Too many granola bars come packed with preservatives and artificial sugar. Get your child in on making some delicious granola bars from scratch.
These granola bars are easy to make and packed with tasty ingredients, like oats, sunflower seeds, almonds, honey, dried cherries, dried blueberries and dried apricots. Bigger kids can help with the cooking, while smaller kids can help with all the mixing and then eventually pressing out the cooked granola into a large, even square. Visit here for the full recipe.
We sincerely hope you enjoyed these healthy recipes you can make with your kids. Here are some other relevant articles you may also like: