Getting your kids ready for school in the morning and trying to feed them something healthful and delicious? It's a lot easier said than done.
Between getting yourself ready for work, reminders to brush their teeth, finding lost shoes and socks and the inevitable arguments that follow between siblings all trying to do the same thing at the same time, it's all too easy to just hand out toaster pastries and go.
But do you really want your children's days starting out with such a sugar-laden, empty-calorie and nutrient-lacking breakfast? While they may love the sweet treat that's more akin to a dessert than real breakfast, their bodies could do with something a little more healthful.
Creating a healthy and quick breakfast for your children (and you!) doesn't have to be as difficult as it sounds.
Here are five healthy quick breakfast foods your kids are sure to love.
These muffins come together easily on a weekend or a weeknight when you have a bit of spare time, and then keep for easy grab and go breakfasts any morning. Plus, these nutrient-packed muffins are Whole 30-friendly, so if you're currently looking to watch your waistline, you'll love them as much as the kids.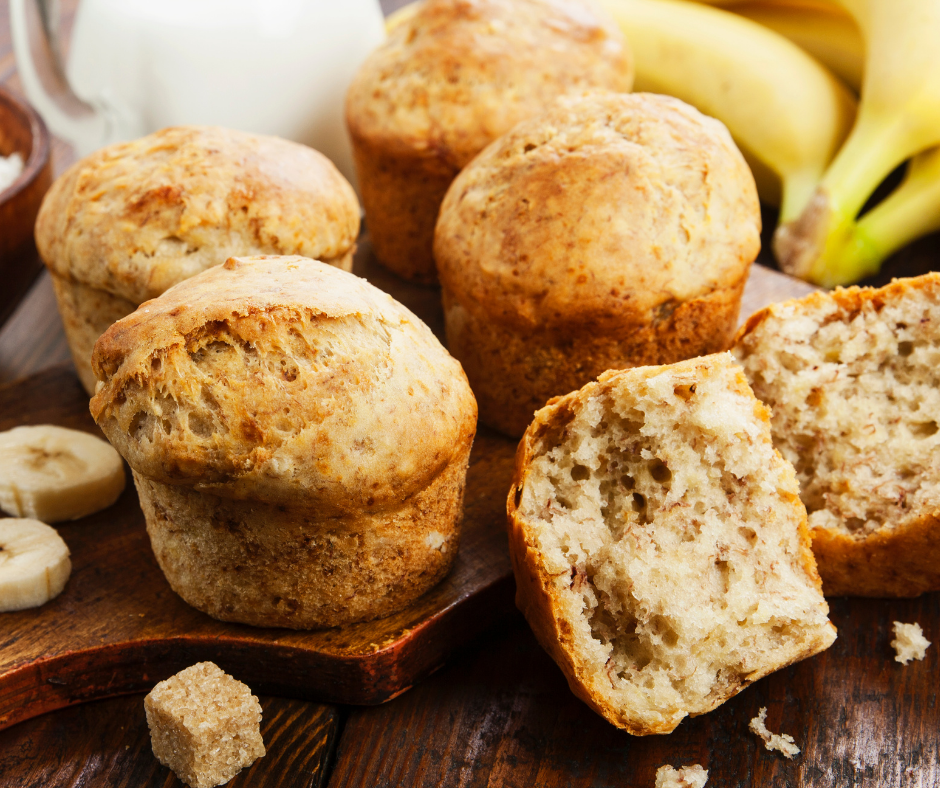 Bananas, eggs, sweet potato, coconut cream, and a bevy of spices all come together for a delicious muffin that's far more healthy than what you'll find wrapped in cellophane at the gas station check-out counter. The ginger and cinnamon add a tasty kick of spices.
All in all, making the muffins should take less than 30 minutes, they're so easy to make that your kids can even help and, as noted, they can be made any time of the week and saved for later.
More detailed recipe here.
Chocolate? Check. Peanut butter? Check. Where can you go wrong with a breakfast bar like this? It has all the kid-approved ingredients that make up a sweet treat, but without all of the gross added sugar and preservatives that come in a traditional granola or breakfast bar.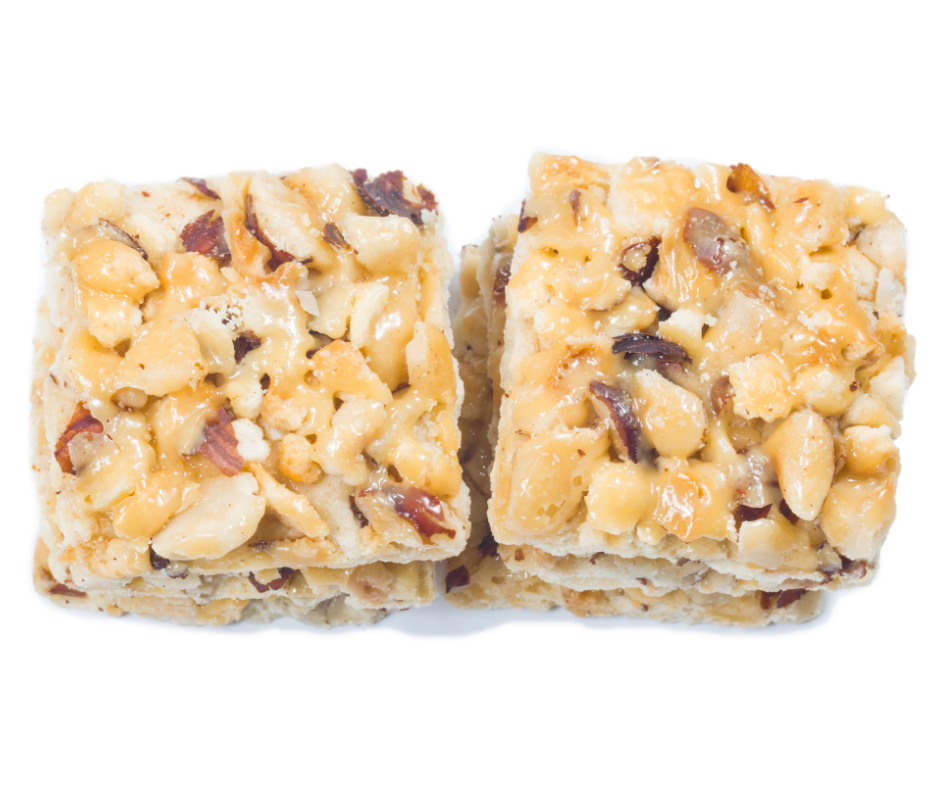 Plus, this is another recipe that can be made ahead of time, with your kids' help, and then enjoyed whenever you have a busy morning.
And on top of all that, the bars are gluten-free and vegan!
Oats, flaxseed, chia seed, sunflower seed, sesame seed, pumpkin seed, cashews, almonds, agave nectar, peanut butter and chocolate chips all come together for a delightfully crunchy, sweet treat that will fuel your kids' brains on the hardest school days.
Healthy quick breakfast foods can really get creative. Try out this recipe here.
Not a fan of baking? No worries. There are plenty of no-bake, easy and quick kid-friendly breakfast recipes to enjoy.
These breakfast sundaes are super adorable and are sure to please picky kids, but there's no ice cream involved. Better yet, they come together in just 10 minutes.
All you need are waffle bowls, vanilla and strawberry yogurt (go with Greek for extra protein), bananas, strawberries and your favorite healthful cereal (the recipe recommends Cheerios, but you could easily go with a similar favorite). Sprinkle with a little garnish of chocolate chips and you're good to go.
It's a nice balance of healthy and sweet that will appeal to the pickiest eaters.
Go ahead and attempt this simple recipe here.
If your family prefers savory to sweet breakfasts, then you may find this freezer-friendly veggie egg muffin does the trick. You can make them on a rainy weekend, pop them in the freezer and then just reheat them in the microwave whenever you're ready to eat.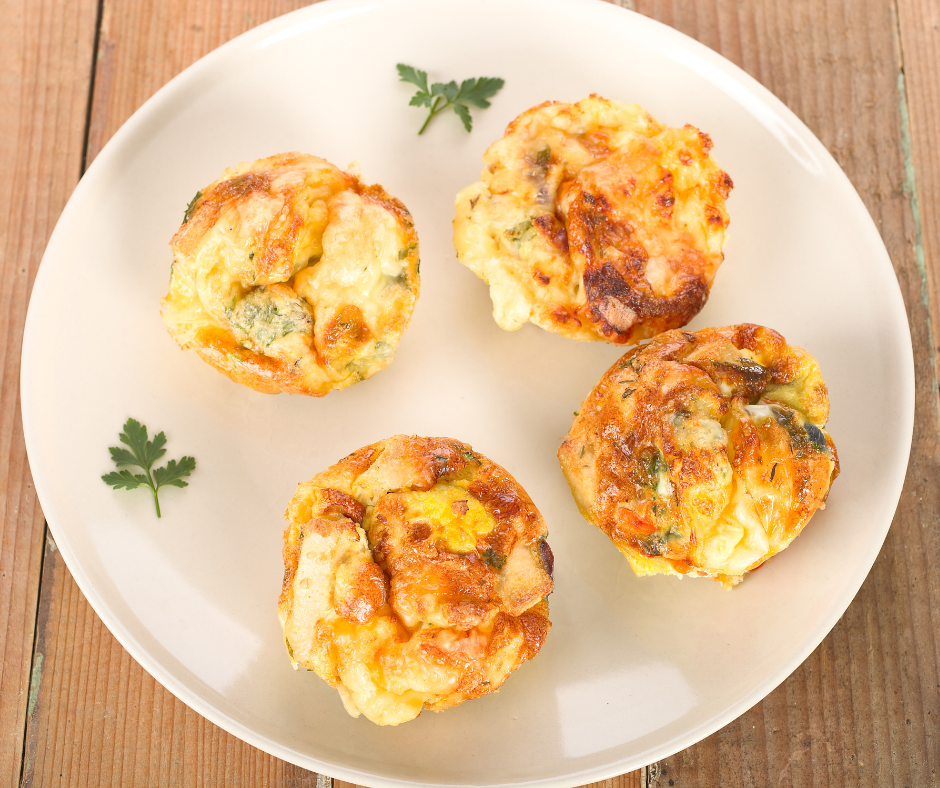 All you need are eggs, spinach, cheddar cheese, cottage cheese and English muffins (whole wheat, for extra nutrition) and a few pantry staples, like oil and salt. The recipe comes together in less than an hour (and most of that is baking time) and results in 12 delicious breakfast sandwiches.
Try your hand at this quick and healthy recipe here.
What kid doesn't love a burrito? This is another freezer-friendly, make-ahead breakfast item that you can pop in the microwave when it's time to eat.
Again, this one takes less than an hour to come together. With this option, though, the flavor profile is a little more "adult," yet still accessible enough for children. In other words, you get a quick, easy, kid-approved breakfast that mom and dad will love, too.
Ingredients include sweet potatoes, bell peppers, eggs, goat cheese and black beans.
Breakfast burritos are one of the favorite healthy quick breakfast foods. Check out the detailed recipe here.
The Right Breakfast Can Make All the Difference in Your Child's Day
The right breakfast before the school day can make all the difference when it comes to your child's mental and emotional state going into their responsibilities. To ensure that your child performs their best and feels their best, swap out the sugary cereals and pastries for the above healthful, nutritious and delicious options.
If you loved this post on 5 healthy quick breakfast foods, you will surely enjoy these related articles: