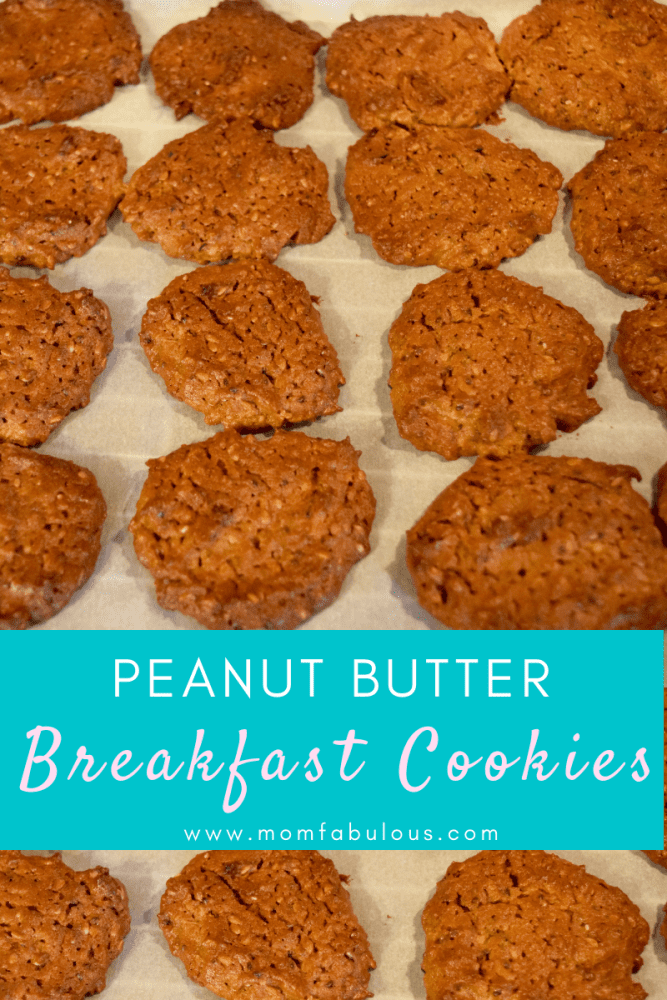 One day I saw a recipe for breakfast cookies in a local flyer from my grocery store. Cookies for breakfast? I was intrigued! Peanut butter cookies for breakfast? I was sold! I have a feeling your family would be just as ecstatic if you said, "We're having peanut butter cookies for breakfast today!"
If you're like me, breakfast is such a touchy meal. Sometimes I want filling foods like oatmeal and other days I can't eat more than a small bowl of fruit. I struggle to start my day with protein, too. I hardly eat the same thing for breakfast two days in a row. (I promise I'm not a picky eater for the rest of the day!)
Yummy Goodness In Each Ingredient
These interesting breakfast cookies contain flax seeds and nut butter – win for protein! The coconut flakes help reduce bad cholesterol, boost iron levels and fill you up with fiber. And the honey is an all-natural sweetener; the added benefits for using local honey are endless, especially related to allergies.
Plus they are peanut butter! Peanut butter is one of my favorite foods so I have trouble resisting cannot resist peanut butter cookies, reese's ice cream, an apple with peanut butter, stir fry with a peanut sauce, etc.
These peanut butter cookies start my day off right! With only a few ingredients, they are simple to mix together, easy to make, and quick to bake. They will probably fly off the cooling rack and be gobbled up by your family tomorrow morning.
Hint: Make a double batch and freeze half the cookies for another time. You'll thank me once you realize how rapidly these will disappear into the tummies of your kiddos.
Peanut Butter Superfood Cookies
Ingredients:
1 cup peanut butter

¼ cup sugar

¼ cup honey

½ tsp vanilla

1 egg, beaten

¼ tsp salt

½ tsp baking soda

¼ cup flax seeds

? cup unsweetened shredded coconut flakes
Directions:
Preheat oven to 350.

Mix together the peanut butter, sugar, honey and vanilla until creamy and smooth.

Scrape down the sides of the bowl.

Add the egg, salt, baking soda, flax seeds and coconut flakes to the peanut butter mixture. Mix until well combined.

Line two baking sheets with parchment paper.

Spoon heaping teaspoons of cookie dough onto the parchment paper and gently flatten into discs.

Bake in the oven for 10-15 minutes until the edges are slightly brown and the center is firm.

Transfer the entire sheet of parchment paper (with the cookies still on top) to a cooling rack. Allow to cool completely before eating.

Store in a container in the refrigerator.
Cookie Dough Bonus
Love cookie dough? You can modify this recipe to be an edible cookie dough! Simply substitute ground flax for the egg.
Combine 1 Tablespoon of flax seed with 3 Tablespoons of water. Let sit for 3-5 minutes until thickened. Prepare the rest of the recipe as stated, except don't bake. Reduce the amount of seeds if you prefer a smoother cookie dough texture.
Everyone argues over who gets to lick the beater, bowl and spoon when I make this batch cookie dough. Yum!