These 25 DIY fall home decor ideas will help you create a cozy nest for this beautiful season. Transform your home from summer to fall with a few special touches.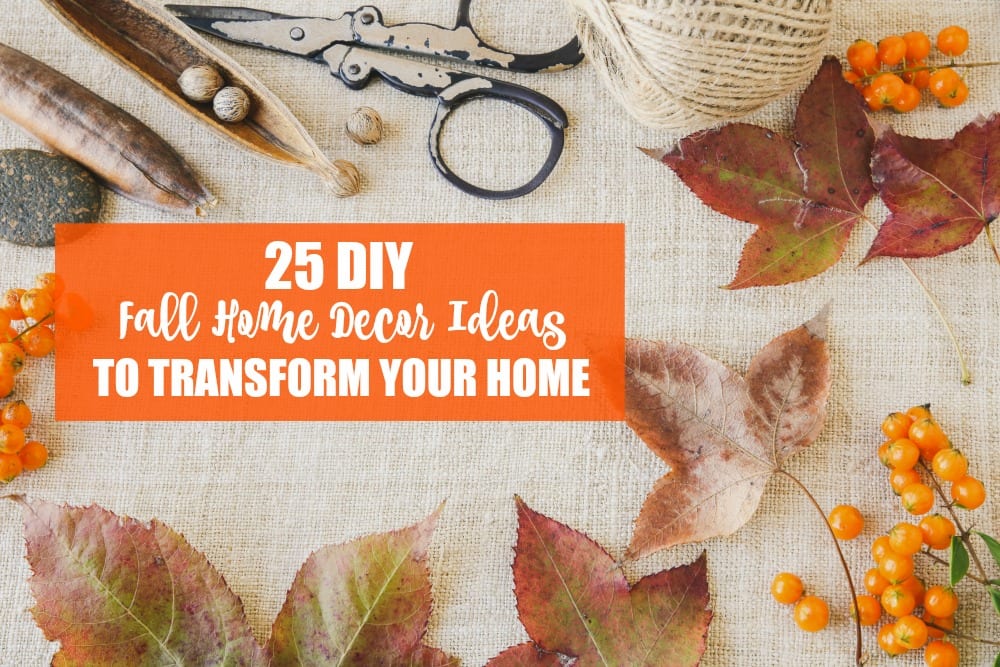 Are you ready to transform your home for fall, making it extra cozy? After Labor Day hits, I break out the fall wreaths, as well as start planning what DIY ideas I want to tackle. My fall wreath has been with me for awhile, so it's starting to look a bit worn. I also have a gazillion mason jars from a party I hosted, so I'm looking for something fun to do with those. I don't go overboard with decorating, but I definitely have some fun.
Keep reading for some DIY fall home decor ideas I think you'll love.
25 DIY Fall Home Decor Ideas
Beaded Pumpkin Decoration
Now I have to decide which ones to try first! I have my eye on the autumn leaf mason jar candle holder,  the pumpkins and glass domes and a couple of the wreaths. I'm ready to start crafting and decorating. Who's with me?!