I've noticed something about myself when it comes to getting dressed in the mornings. I navigate toward items that are throw on and go, like this breezy pullover dress from J. Jill. As much as I like fashion, I don't like complicated fashion.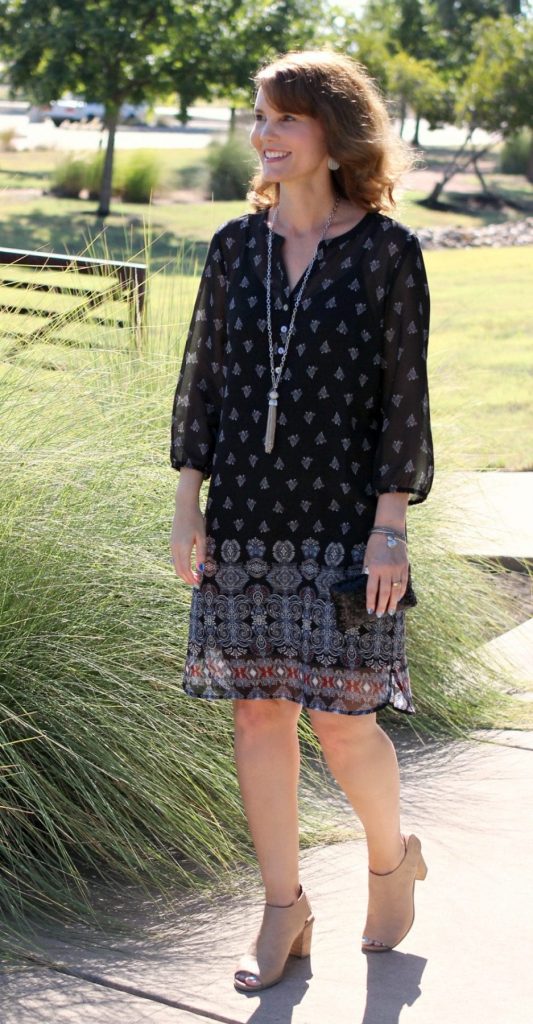 This dress is definitely not complicated. It features two pieces – a removable slip lining that is attached with snaps & has adjustable straps and the outer shell which features a gorgeous pattern. It's lightweight and oh so comfortable.
I had about four pairs of shoes I could have worn with this dress. I went for my peep toe booties because a) they're my favorite b) they are the perfect summer to fall transitional shoe and c) they make me look like I have defined calves (which I don't, but I'm working on that…just kidding, no I'm not).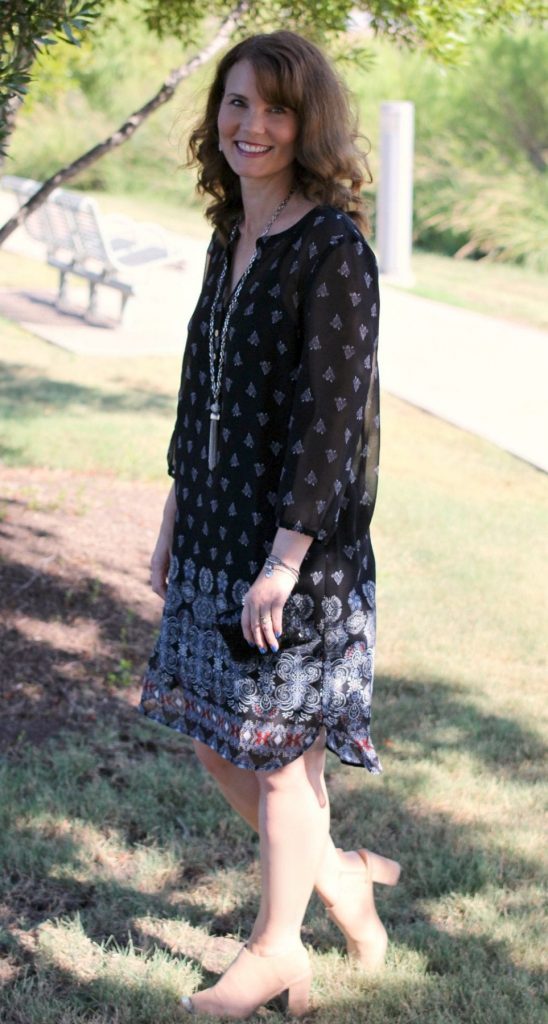 Speaking of the summer to fall transition time, this dress will move into the new season with you quite well. It will look really nice with a pair of ankle boots and since the dress isn't too loose, you could easily wear a cardigan or denim jacket over it. I plan on experimenting with some of these looks with this dress and others for a fall feature coming up soon.
I grabbed my trusty tassel necklace I love so much to dress it up a notch. Here's a similar one, or you could buy this $14,000. *insert eye roll*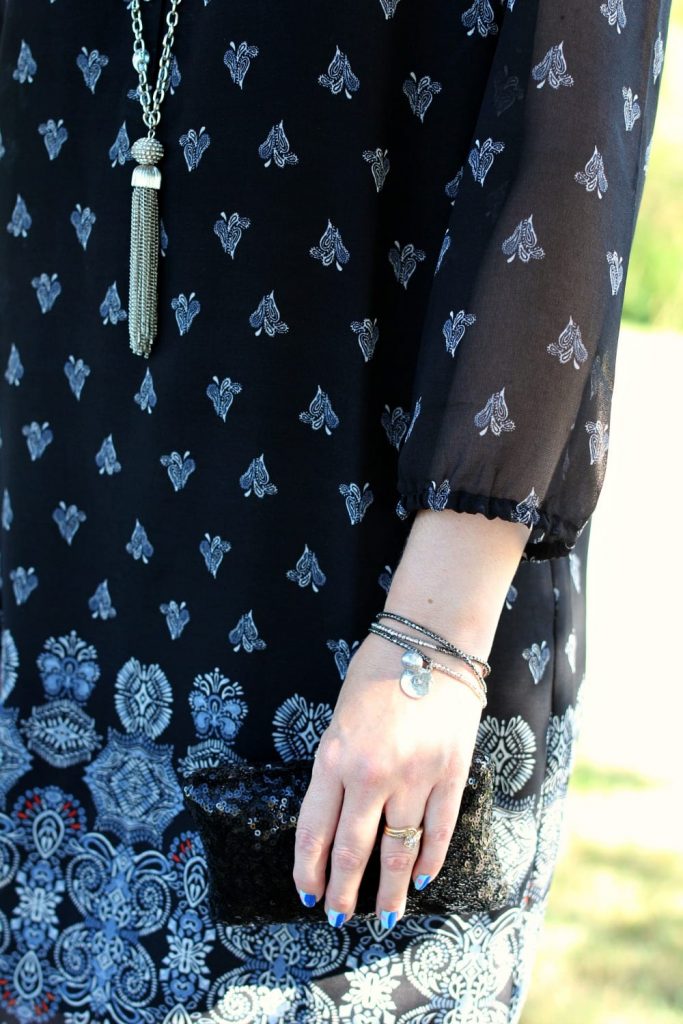 How would like a chance to shop and give back? J. Jill has what's called their Compassion Fund, a program where they've been helping disadvantaged and homeless women become self-sufficient for the past 14 years. They have donated more than $6 million to this cause and I am beyond honored to help make that number go up. How about way up?
Here's how you can participate. You see that bracelet I'm wearing in the picture above? It's part of their Compassion Fund collection, where 100% of the net proceeds from sales will help women. You can purchase the bracelet here.
Do you like this look? Shop it below!
SHOP THE LOOK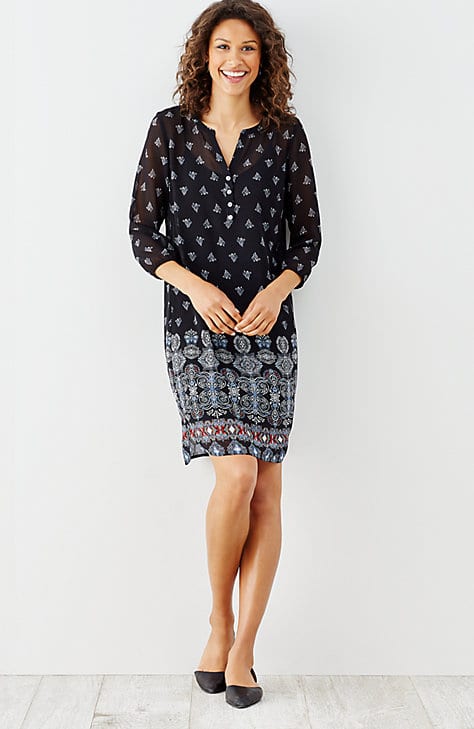 Night Sky Border Print Dress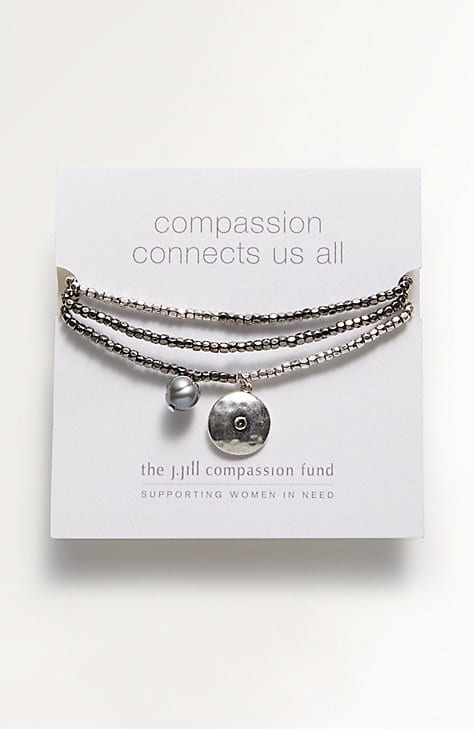 Compassion Fund Medallion Wrap Bracelet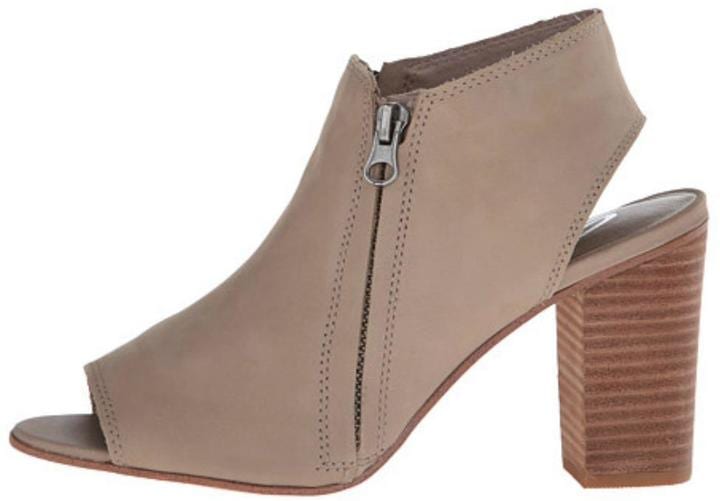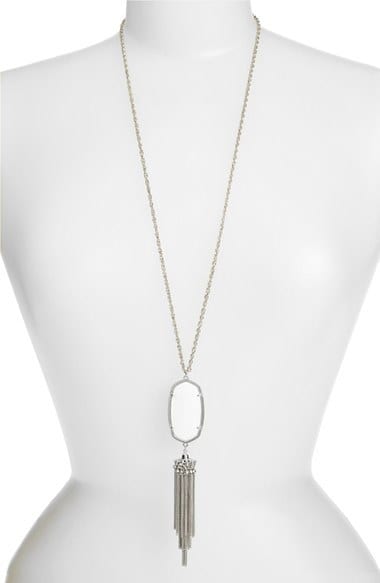 Disclosure: This post contains affiliate links. Please read our disclosure policy here. Mom Fabulous also received samples in order to facilitate this post. All opinions are my own.