July is finally here and that means we've officially reached the middle of summer. It's time to bring on the barbeques with family and friends, days spent at the beach enjoying the waves with the kids, and outdoor adventures from hiking to kayaking and more. And with the middle of summertime comes the truly sunny weather and the heat.
To help you beat the heat in July, we've put together a list of 16 outfit ideas. Happy shopping!
FOR THE WILD AT HEART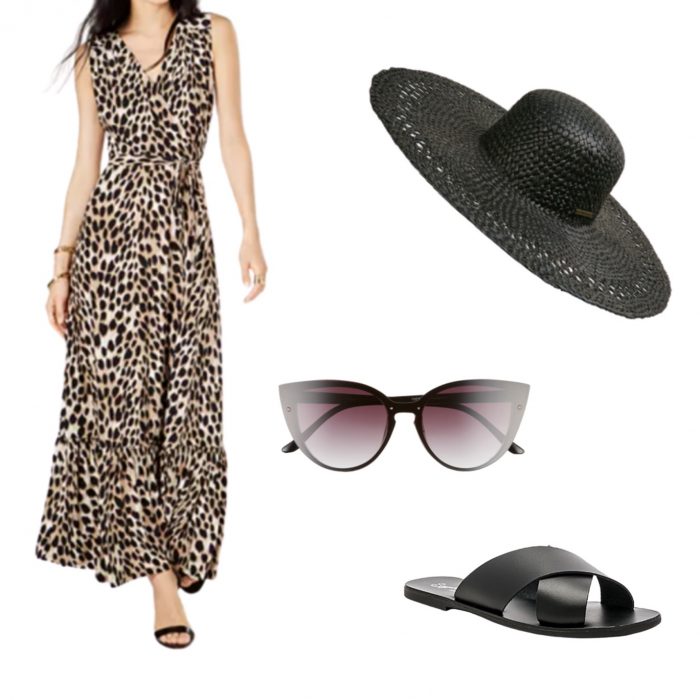 Ready to embrace your wild side? Slip on a chic Leopard Print Maxi Dress, add a pair of Simple Black Sandals, slip on some cute Cat-Eye Sunglasses and add an Oversized Hat to beat the sunny rays.
FOR THE FLOWER CHILD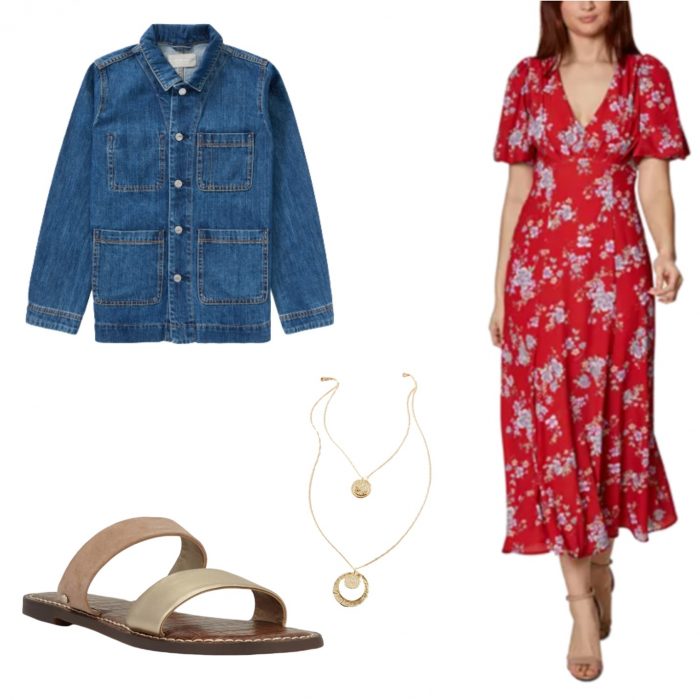 Ready to beat the heat in true summer style? Go floral! Slip on a Feminine Floral Dress, add a pair of simple Slide Sandals and a Classic Denim Jacket, and don't forget a gorgeous Bohemian Necklace!
FOR THE TROPICAL BEACH-BOUND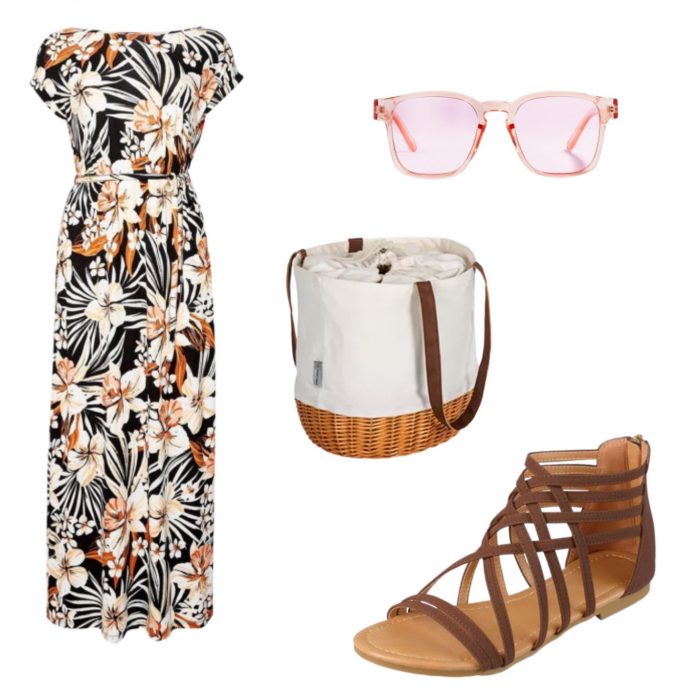 Heading out for a vacation (or wishing that you had)? Slip on a cute Tropical Print Maxi Dress, add some Strappy Sandals, grab a chic Basket Tote and don't forget a pair of Oversized Sunglasses!
FOR THE HAPPY HIKERS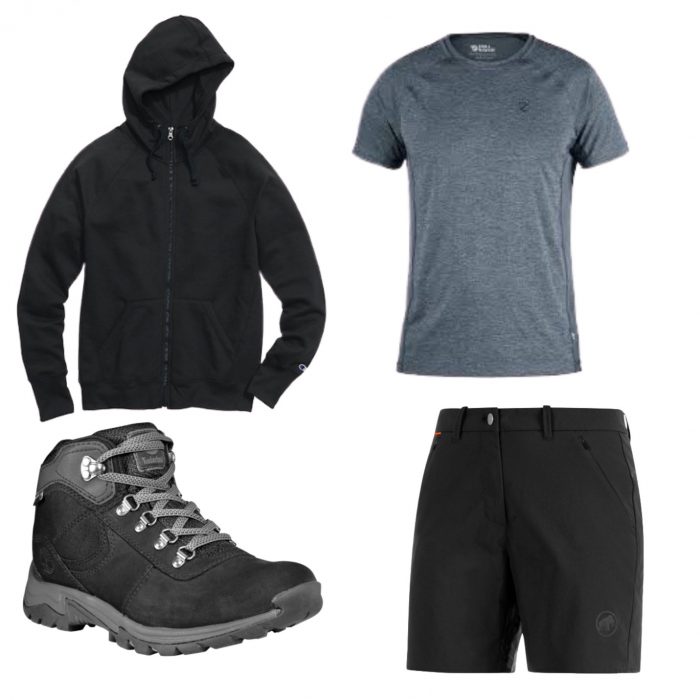 Using the amazing weather to your advantage and hitting up your favorite local trail? Make sure you wear a pair of Comfortable Shorts, with a Moisture-Wicking Top, an easy Zip-Front Hooded Sweatshirt and a pair of Supportive Hiking Boots!
FOR THE BACKYARD BARBEQUE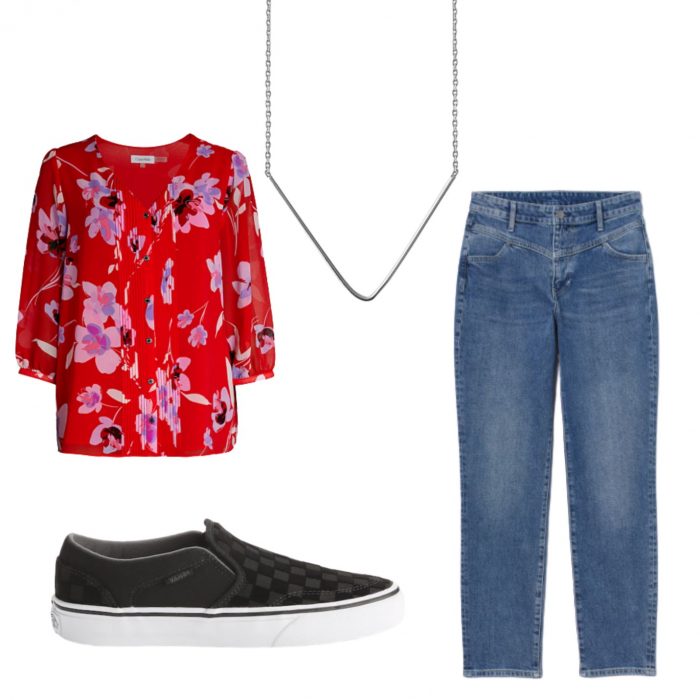 Planning on spending some time in the great outdoors in your backyard for a barbecue or get-together? Slip on a pair of comfortable Relaxed Fit Jeans, add a Flowy Floral Blouse and add some comfortable Slip-On Sneakers and a Minimalist Necklace for an easy wear-anywhere outfit.
FOR THE DAYS SPENT POOLSIDE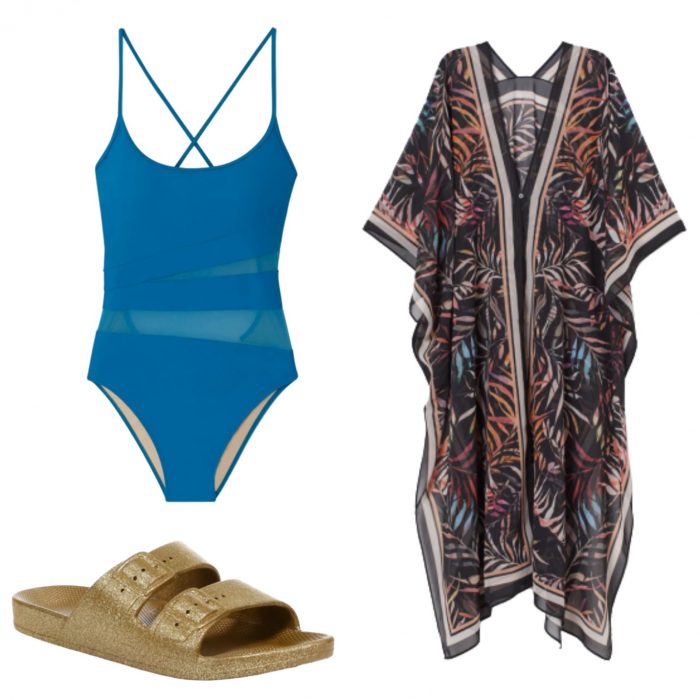 One of the best ways to beat the heat? Spending the day in the pool (or close by), of course. Keep it comfortable with a chic One-Piece Swimsuit and a Cute Printed Kaftan, slip on a pair of Slide Sandals and don't forget your sunscreen!
FOR THE DAYTIME DOG WALKER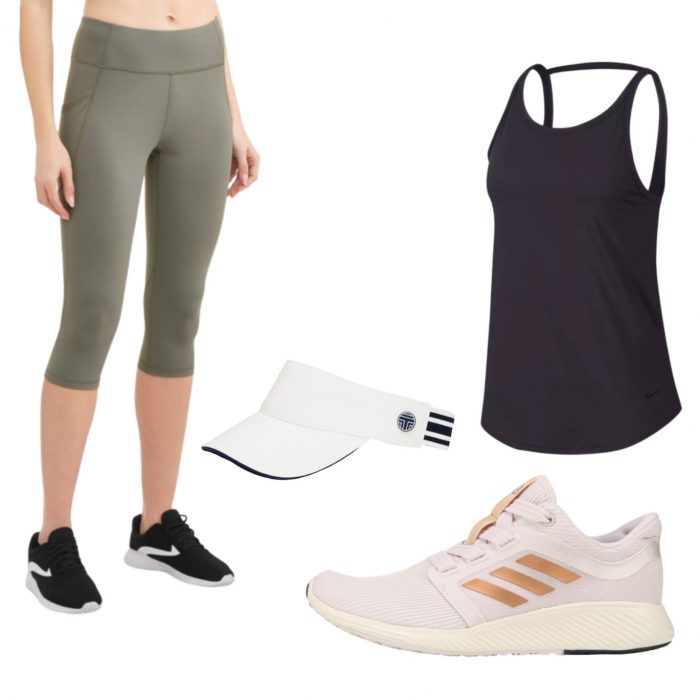 Love taking your pup outside for a walk? Keep cool with the right gear and outfit! Slip on a pair of comfy Cropped Sport Leggings, add a Flowy Tank Top and a Cute Visor. Don't forget your must-have Athletic Shoes, too!
FOR THE ZOOM MEETING PRO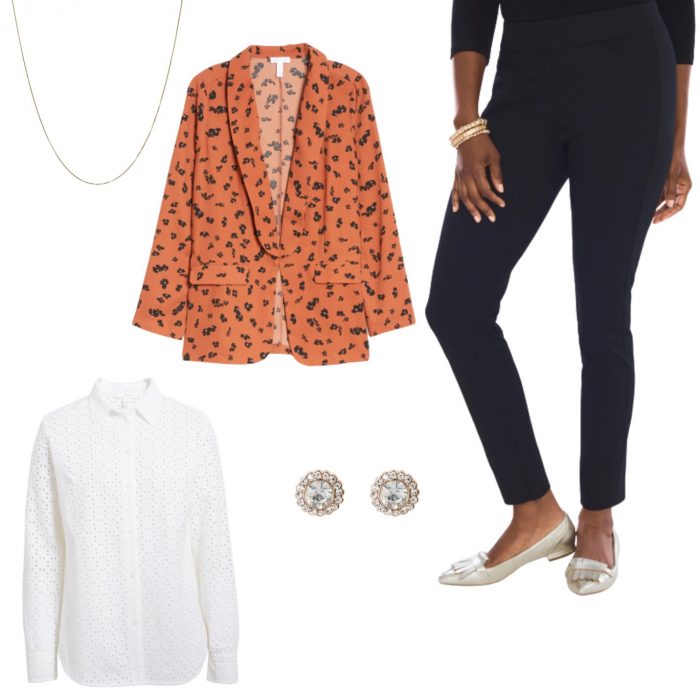 Working from home but still want to look your best? Grab a pair of sleek Wrinkle-Free Ankle Pants, add a chic Button-Front Shirt and a Patterned Blazer and don't forget to slip on your favorite Minimalist Jewelry!
FOR THE AT-HOME WORKOUT WIZ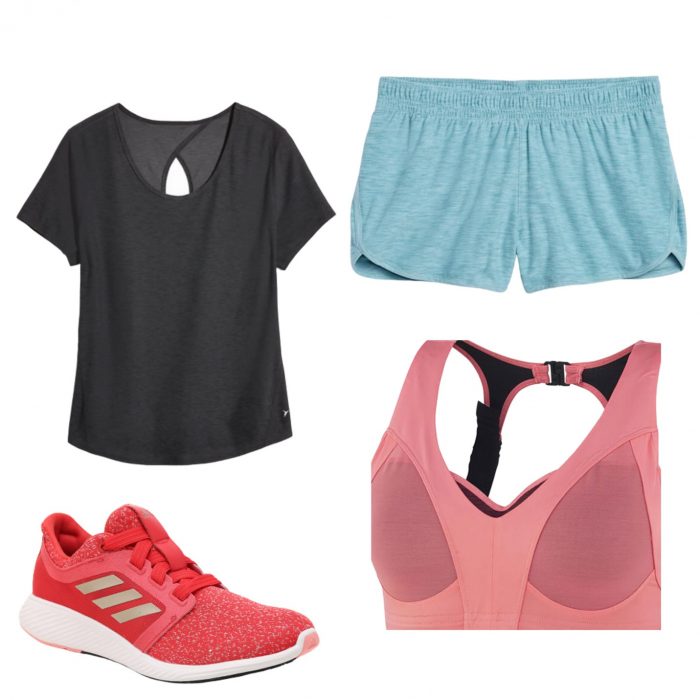 Working on working out at home (while dodging kids at the same time)? Make sure you have the right gear! Go for a pair of Comfy Workout Shorts, add a Supportive Sports Bra and a Classic Workout Top, and don't forget your Workouts Shoes!
FOR THE CUTE AND COLORFUL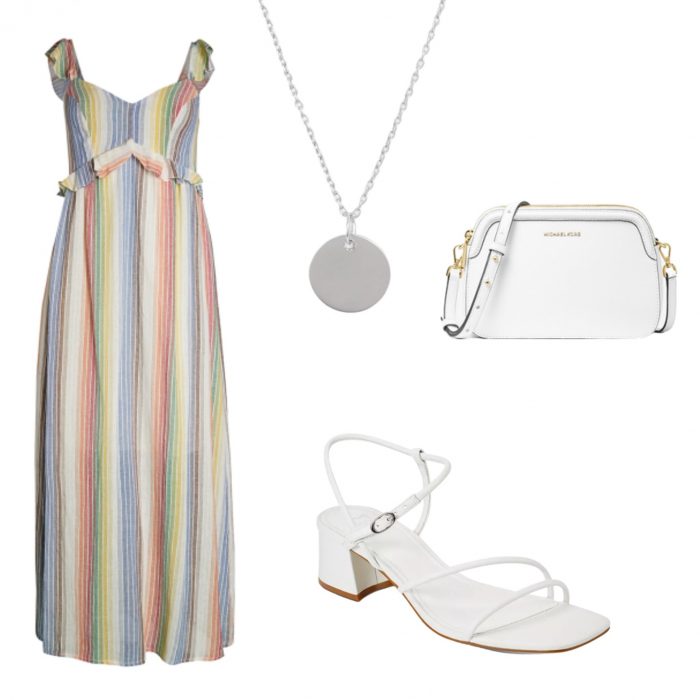 Love the vibrant colors of summer and the idea of getting to wear them? Slip on a bold Rainbow Maxi Dress, add some Simple Sandals and Minimalist Jewelry, and pick the perfect Crossbody Bag for if and when you head out on the town.
FOR THE DINNER DATE AT HOME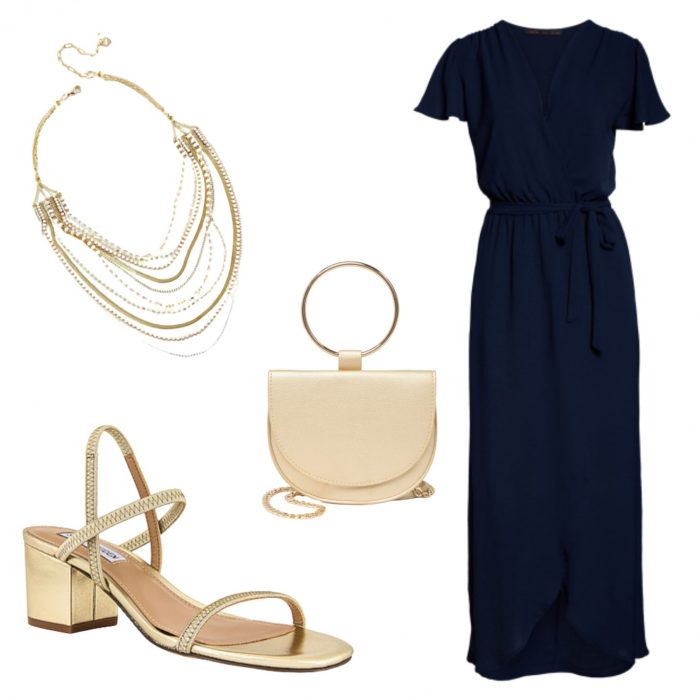 Taking a night in to beat the heat with your other half? Slip on a Chic Wrap Dress, add a beautiful Layered Necklace, slip on some Metallic Heeled Sandals and add a Matching Bag for the perfect evening look.
FOR THE PERFECT PLAYDATE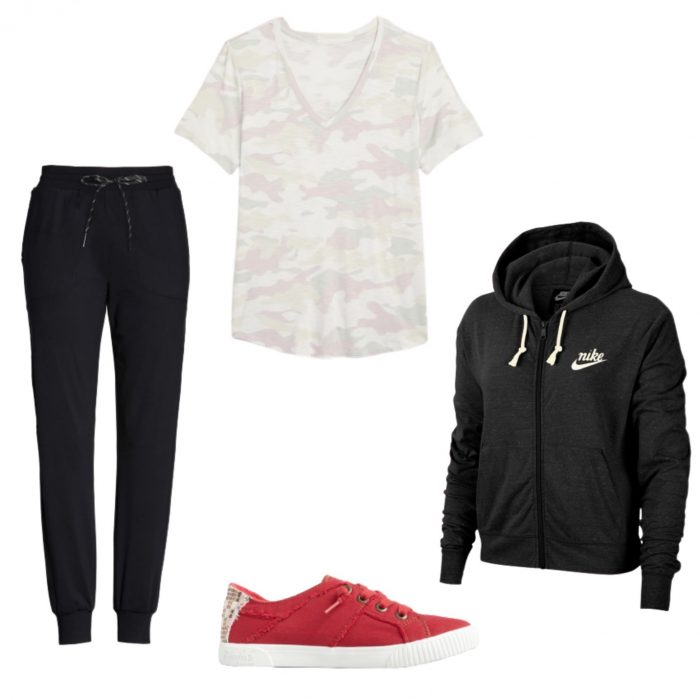 Got an upcoming playdate outdoors planned with the kids? Grab a pair of Comfy Joggers, slip on a Relaxed Fit Tee, add a Zip-Up Hoodie and a pair of bold Red Sneakers for an easy look that can go anywhere that your kids do.
FOR THE GIRL'S NIGHT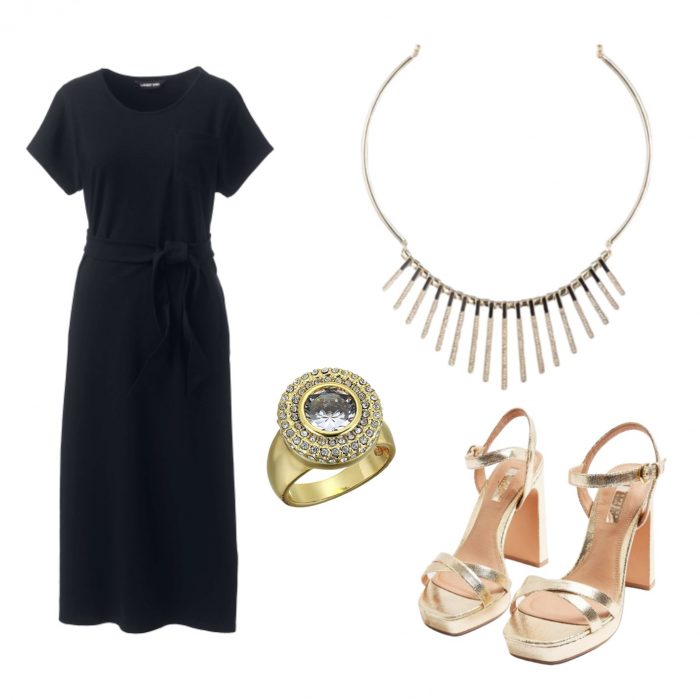 Finally getting together with your BFFs and looking for something fabulous to wear? Slip on a Minimalist Midi Dress, add a Statement Necklace and a Matching Cocktail Ring, and don't forget a pair of Metallic Platform Heels for a fun addition!
FOR THE HOME RENOVATORS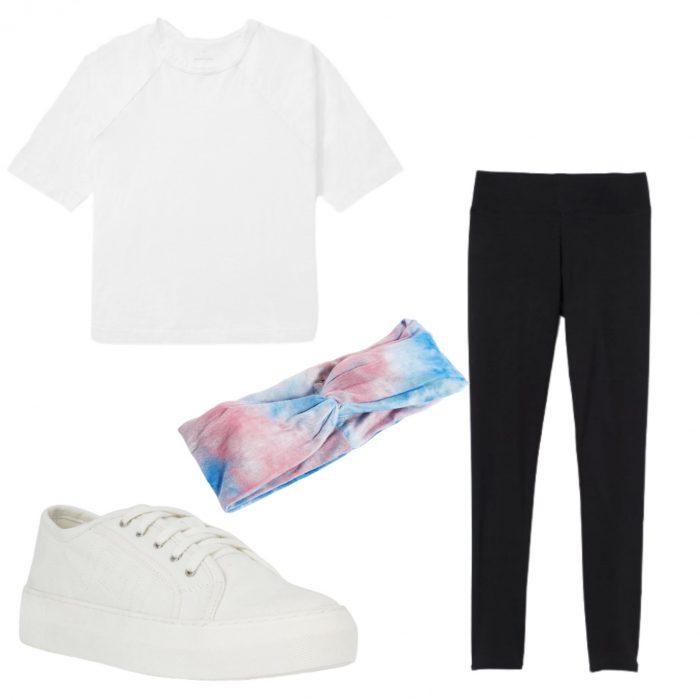 Taking some extra time during the summer to fix up a room (or two!) in your home? Stay cool and comfy with an easy Simple White Tee, a pair of Wear-Anywhere Leggings, Classic Sneakers and a Moisture-Wicking Headband.
FOR THE MOVIE MARATHONERS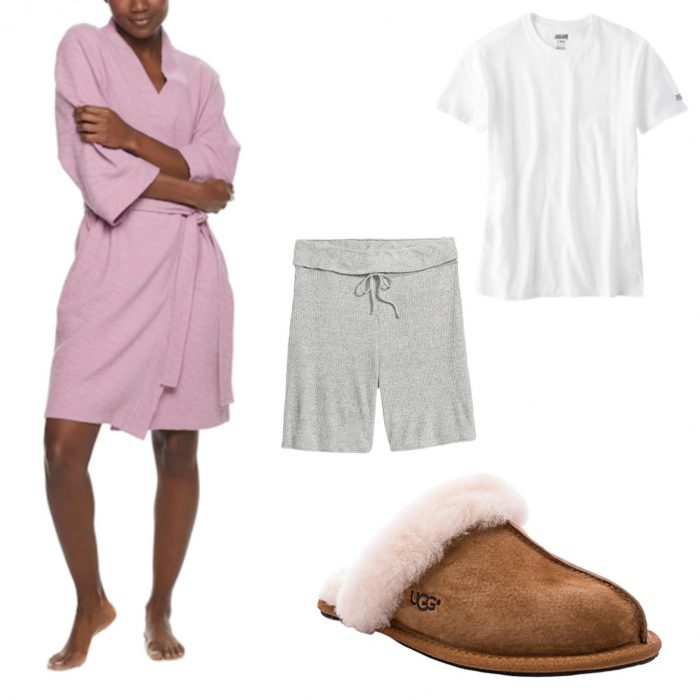 Spending your time wisely enjoying the great indoors (with AC!) and catching up on your favorite flicks? Stay comfortable with a pair of Cozy Shorts, a Relaxed Fit T-Shirt, a Comfy Robe and a pair of Super Soft Slippers.
FOR THE BOLD AND BEAUTIFUL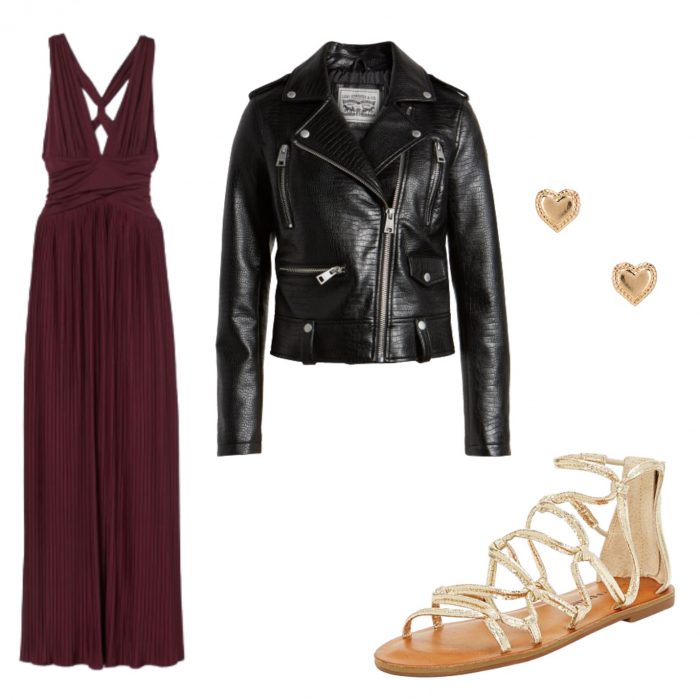 Want a red-hot look to celebrate the summer season? Slip on a chic Red Maxi Dress, add a pair of Metallic Gladiator Sandals, grab a bold Motorcycle Jacket and don't forget your Matching Accessories!
Other Fashion Guides: