How is it already August? This summer has really flown by, right? Now that fall is just around the corner, it's time to start considering what to wear in August and the coming transitional months. August is the perfect time to get ready for the fall since many of us will still be experiencing that lovely warm weather throughout the day but may have a cooler temperature at night. It's also a great time to shop for new pieces since many retailers will be having those amazing back-to-school sales where you can snap up fabulous deals on everything you've been dreaming of.
Ready to get shopping? Here are 14 of our favorite outfits to help you end out the summer season in the utmost style.
LOVELY IN LACE
Looking for a wear-anywhere outfit that you can easily dress up or down to suit your mood? Dress up for any occasion with the perfect midi Lace Dress, a pair of Strappy Sandals, Matching Jewelry and your favorite Crossbody Bag.
PRINTS, PLEASE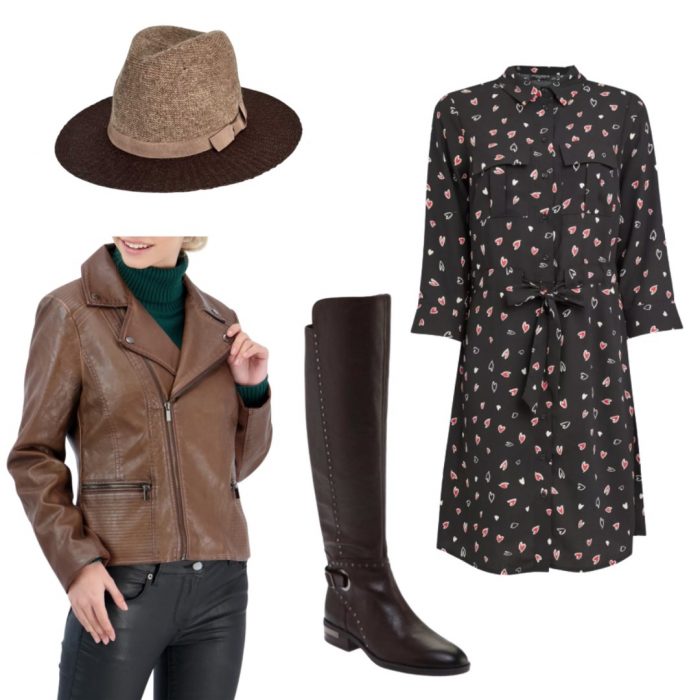 With fall just around the corner, it's time to embrace bold prints! Try pairing an eye-catching Printed Dress with some Knee-High Boots, an edgy Moto Jacket and a Chic Hat for the perfect look to get you ready for fall.
DARING IN DENIM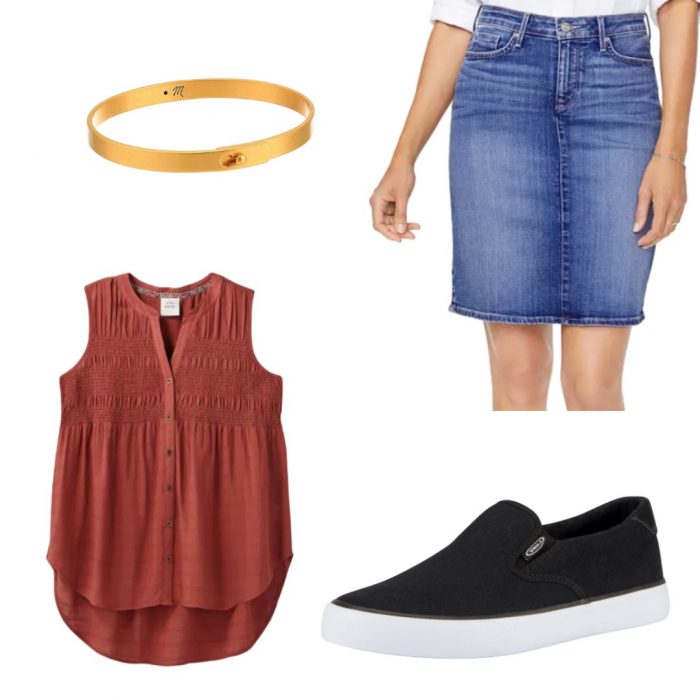 The 90's called – your favorite Denim Skirt is begging to be worn again. Slip on a cute flowy Button-Up Top, add a pair of Slip-On Sneakers and don't forget your favorite Gold Bangle Bracelet for the perfect updated look.
GO WILD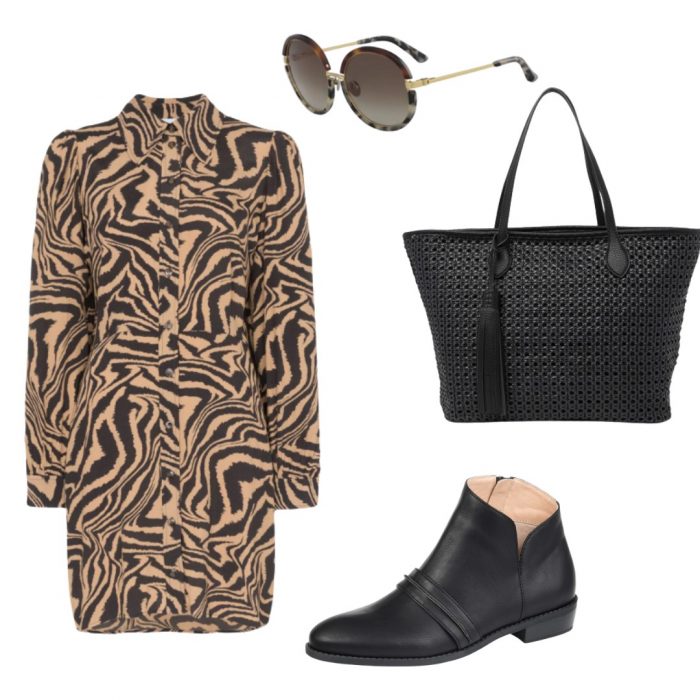 Looking for a bold outfit for your next day out with the kids running errands? Slip on a chic Animal Print Shirt Dress, add a pair of Flat Ankle Boots, throw on some Round Sunglasses and grab an Easy Tote Bag and you're ready to go.
LOUNGE IN STYLE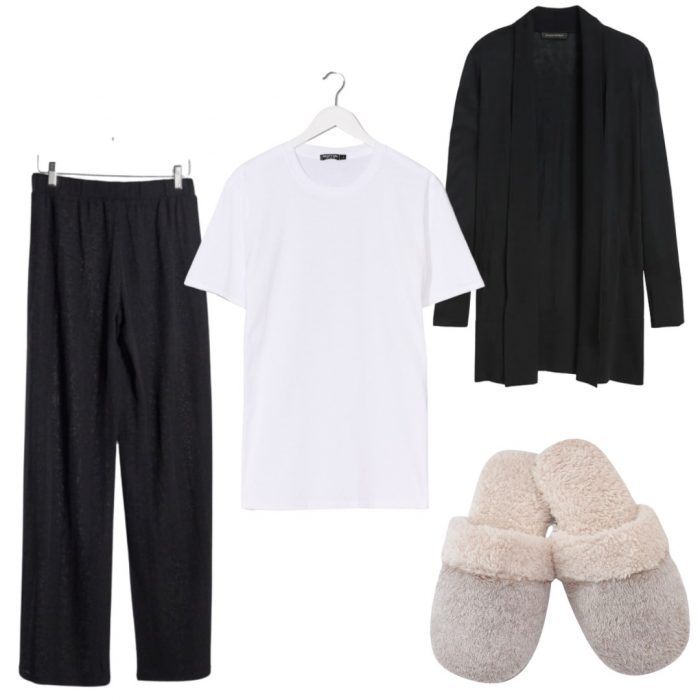 Hanging out at home and want to look just as good as you feel? Pick out a pair of Jersey Lounge Pants, add a comfy Relaxed Fit Tee. Finally, grab a Cozy Cardigan to snuggle up in and don't forget your Favorite Slippers.
STAY SUNNY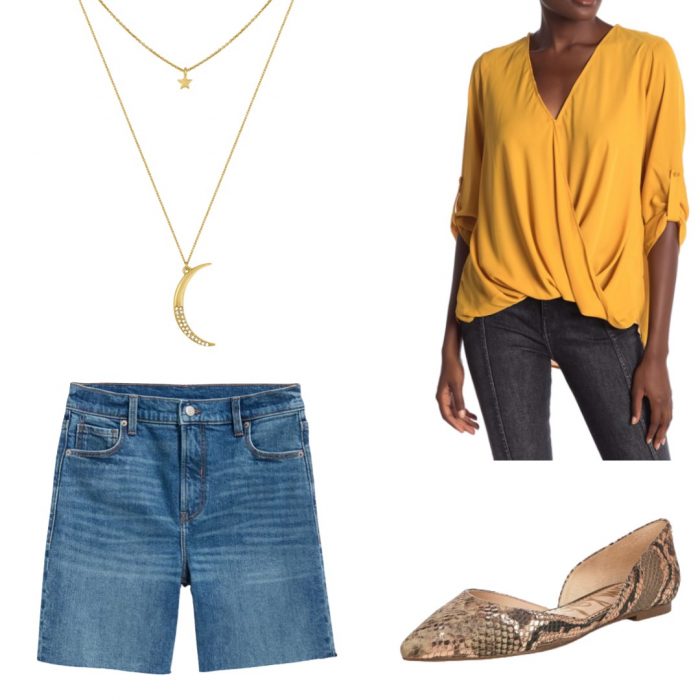 Keep the bright weather and happy feelings going all month long with a bold Mustard Yellow Blouse, a pair of High-Waisted Jean Shorts, some easy Pointed Toe Flats and a feminine Layered Necklace.
BORN TO RUN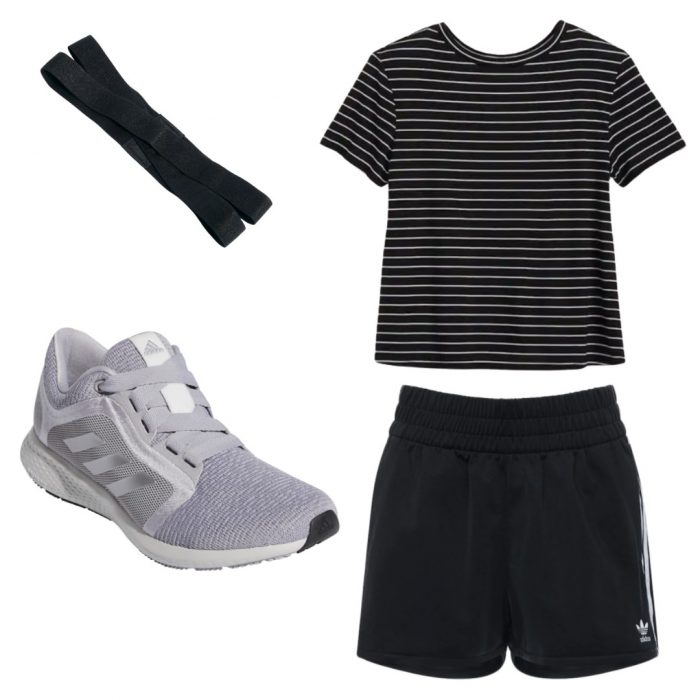 Still keeping up with your daily run or walk (when you can)? Grab a pair of simple Running Shorts, add a moisture-wicking Workout Tee. Add comfortable Running Shoes and you're ready to chase the kids around the yard, walk the dog and everything in between.
WOW IN WHITE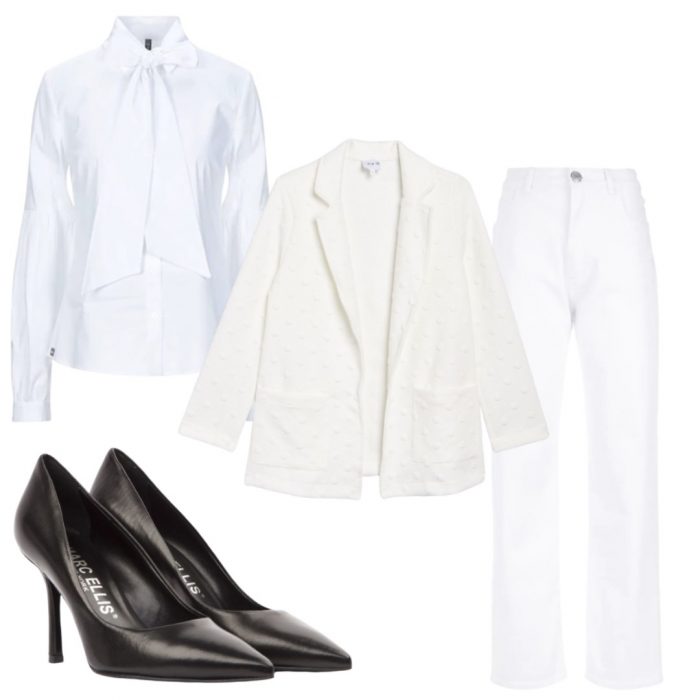 Really looking to make a statement when you head back to the office? Try a sleek all-white look, with bold White High-Waist Trousers, a sleek Off-White Textured Blazer and a breezy White Pussybow Blouse.
GO WITH THE FLORAL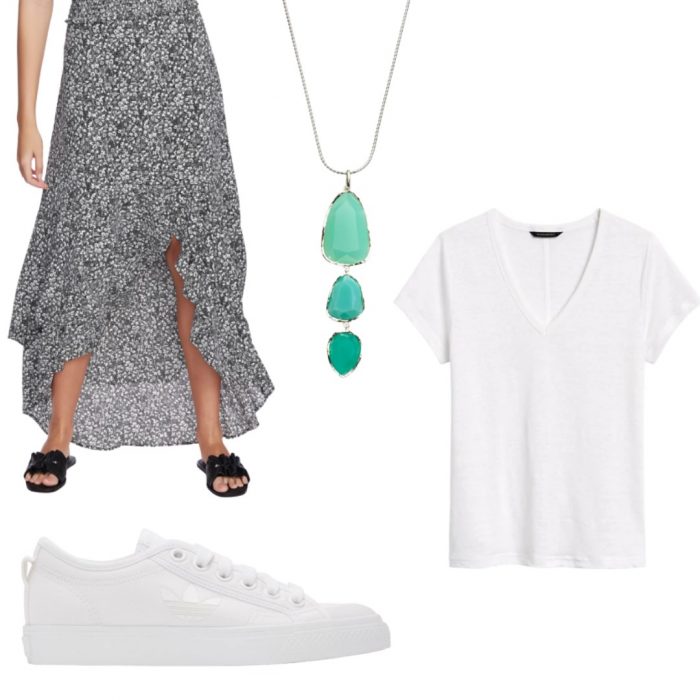 Love that easy bohemian vibe for the summer and don't want to give it up? Keep it going this month, too, with a Flowy Floral Skirt, a comfy Slouchy White Tee, classic White Sneakers and a Pendant Necklace.
CHAMBRAY YOUR WAY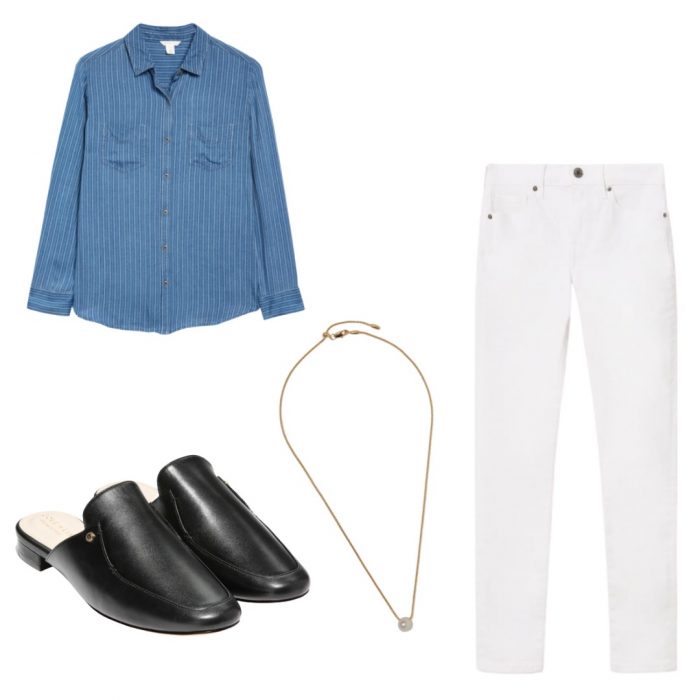 Looking for the perfect casual yet put-together look for when you're not sure where your day will take you? Throw on a chic Chambray Shirt, a pair of White Denim Jeans, some sleek Slide Mules and a simple Minimalist Necklace for the perfect wear-anywhere look.
ADVENTURE IN STYLE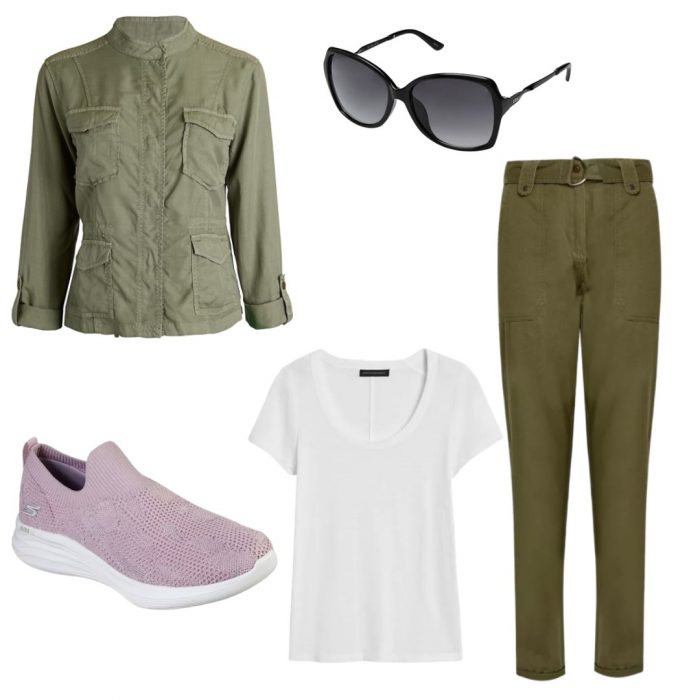 Heading out to run errands or spending the day with the family out and about? Throw on a bold Safari Jacket, add a pair of relaxed fit Cargo Pants and a Slouchy Tee. Don't forget the perfect Oversized Sunglasses and a pair of Wear-Anywhere Sneakers!
PRETTY IN PINK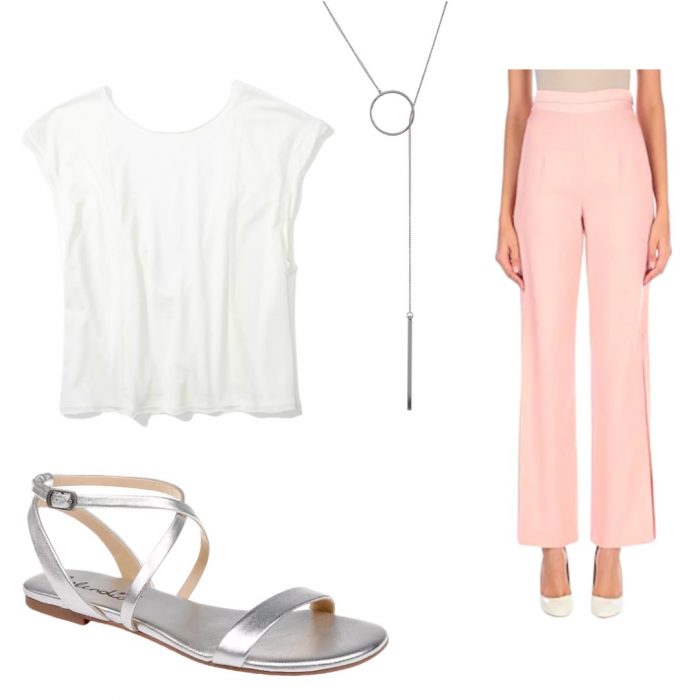 On the hunt for the perfect kicked back yet dressed up outfit to hang out with the girls? Slip-on a pair of Rose Pink Palazzo Pants and add a Slouchy Boxy Top. Add a pair of Strappy Flat Sandals and some Minimalist Jewelry and you're prepped for anything.
TANK DRESS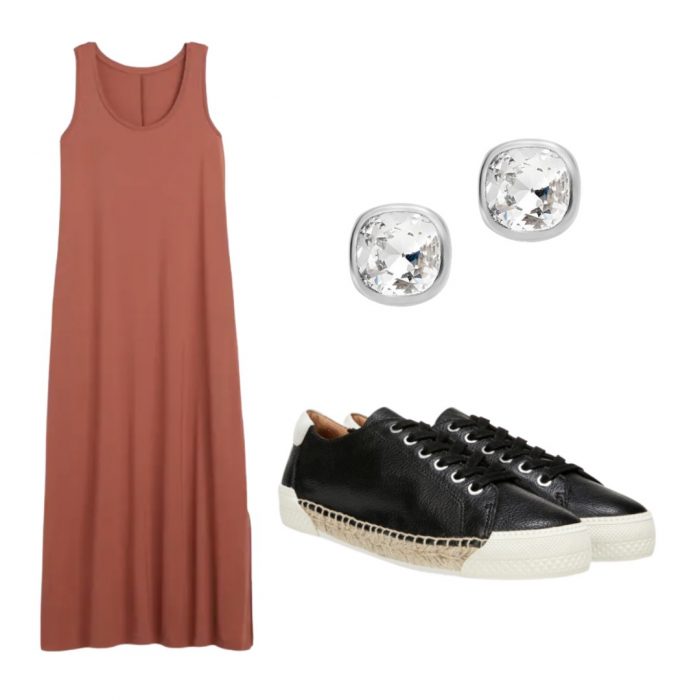 Looking for an easy outfit for that last-minute get together or a quick playdate at the park with the kids? Slip-on an easy Tank Dress, add a pair of Lace-Up Sneakers, and don't forget some Cute Stud Earrings!
WRAP IT UP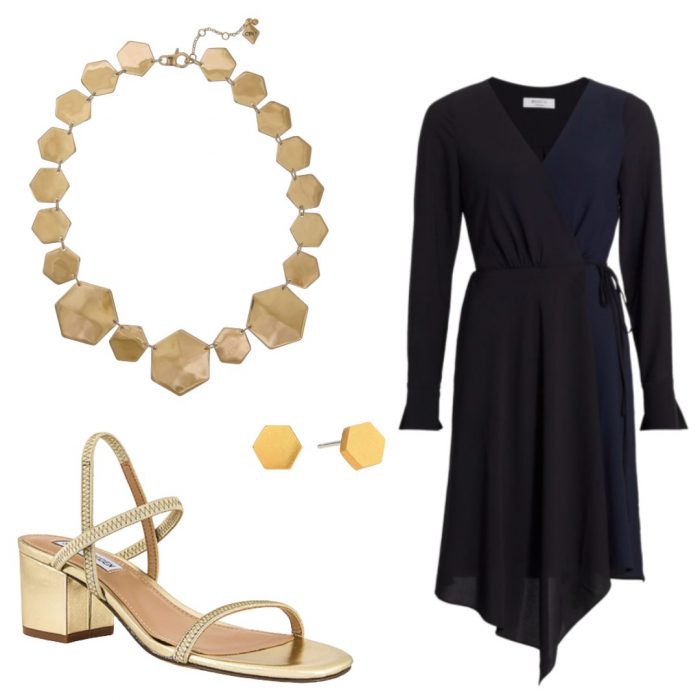 If you're searching for the perfect date-night outfit for an evening spent out or in, look no further. Slip-on a Flattering Wrap Dress, add a shimmering Statement Necklace plus Matching Earrings. Add your favorite Heeled Sandals for the perfect look.
Oher Fashion Guides: