When it comes to celebrity mom style, nobody does it better than Jennifer Lopez. At 51 years old, JLo is definitely our goal when it comes to style, health and class. From her gorgeous red carpet looks to her casual outfits when she's out and about running errands with her kids, Emme and Maximillian, she always looks amazing from head to toe.
Since we love her style so much, we've gathered some of our favorite recent looks of hers for a Shop the Look Celebrity Edition. Ready to get JLo's amazing style?
THE CHIC ELEVATED ROMPER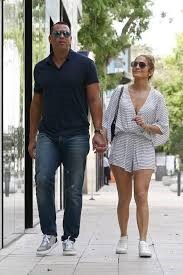 One of our favorite recent outfits by the gorgeous JLo is definitely this casual striped romper. We love how she paired it with effortless hair, comfy sneakers and some chic aviator sunglasses. Now that's our kind of easy outfit!
GET THE LOOK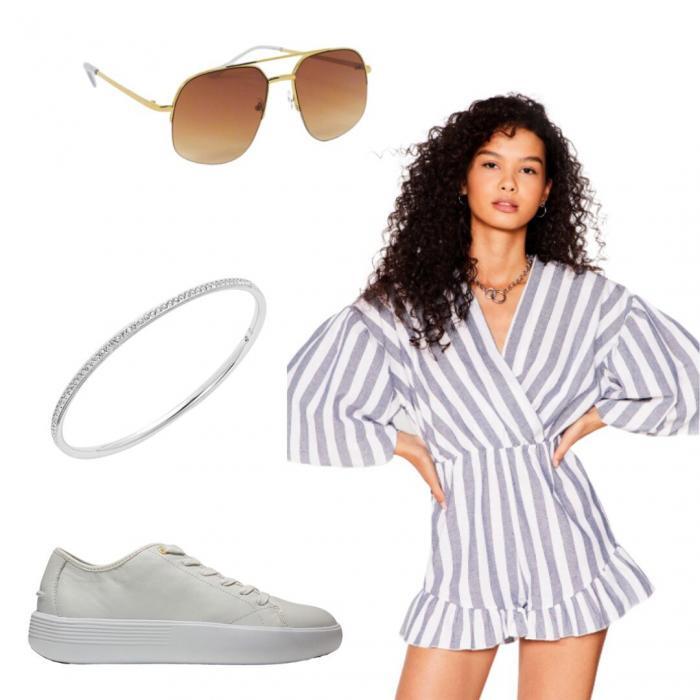 Start off your look with the perfect Striped Romper, add a pair of lace-up White Sneakers, a simple Silver Bangle and bold Oversized Aviator Sunglasses!
THE BOLD MATCHING SET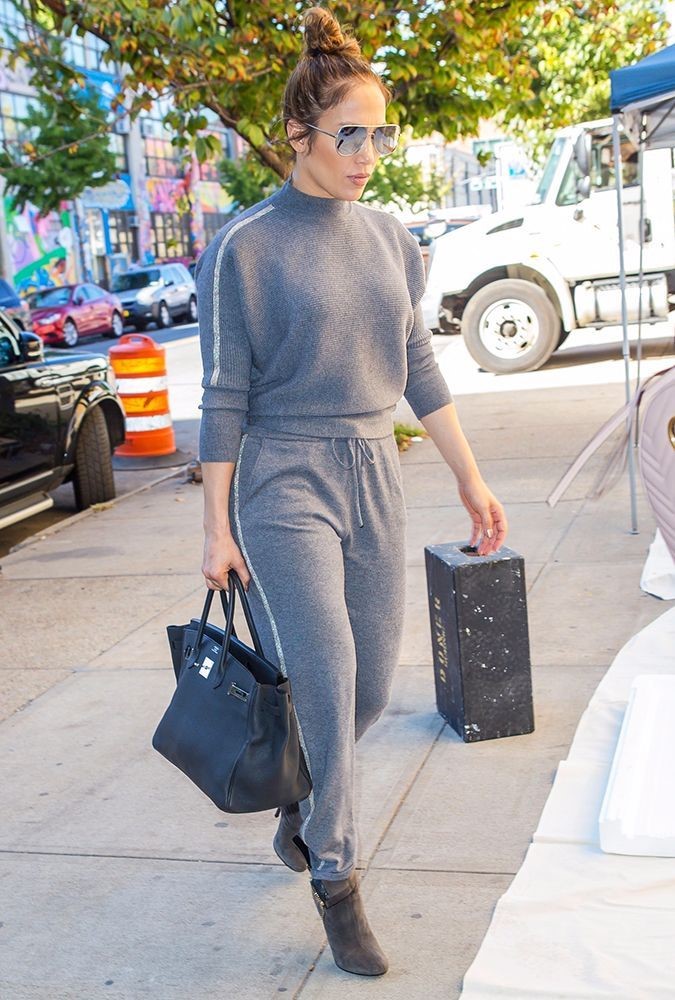 Leave it to JLo to show us that a matching set can totally work for any time of the day. Just dress it up with some heeled ankle boots and the perfect carry-everywhere bag and you're ready to go!
GET THE LOOK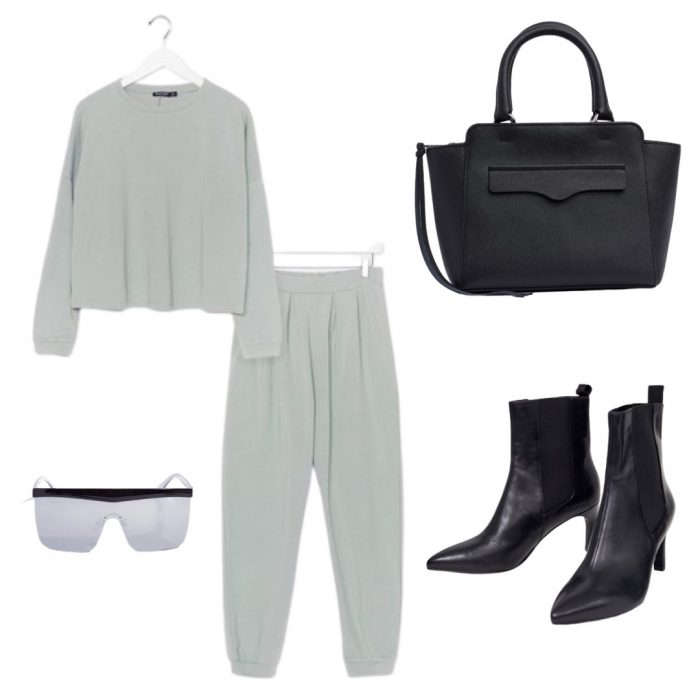 Start off your look by creating the perfect matching set with a Chic Top and Joggers. Add a pair of Heeled Ankle Boots and grab your go-to Tote Bag and Oversized Sunglasses for the perfect easy look.
THE IN-YOUR-FACE COLORFUL PRINT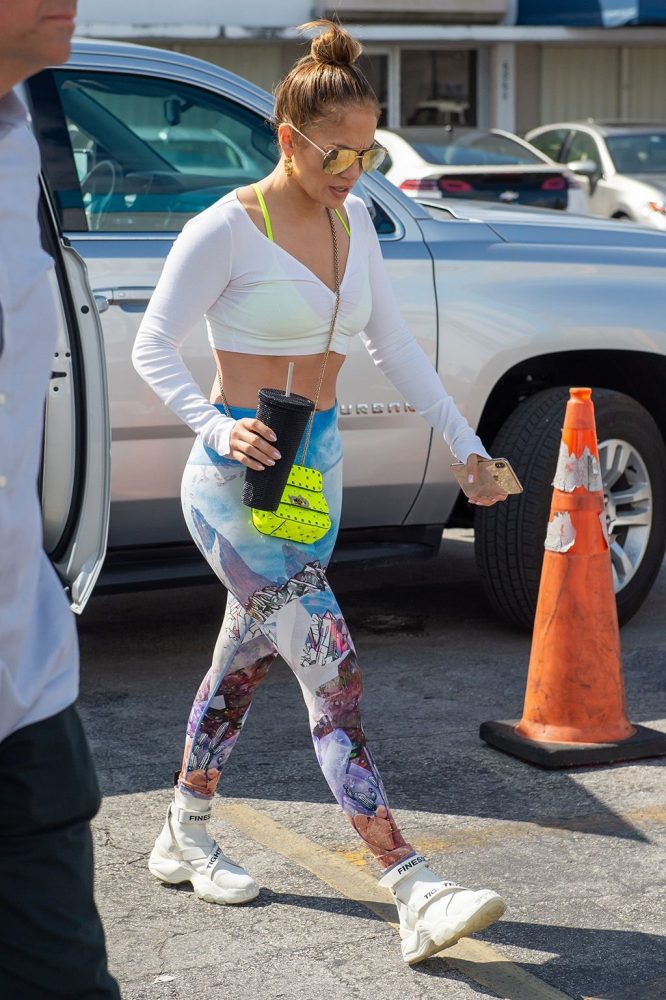 If there's one thing that JLo is the master of, it's definitely super stylish prints. From her iconic Grammy's look in 2000 to this amazing recent workout look, she can definitely pull anything off. We love this combination of printed leggings with a simple wrap top and sneakers. Totally chic!
GET THE LOOK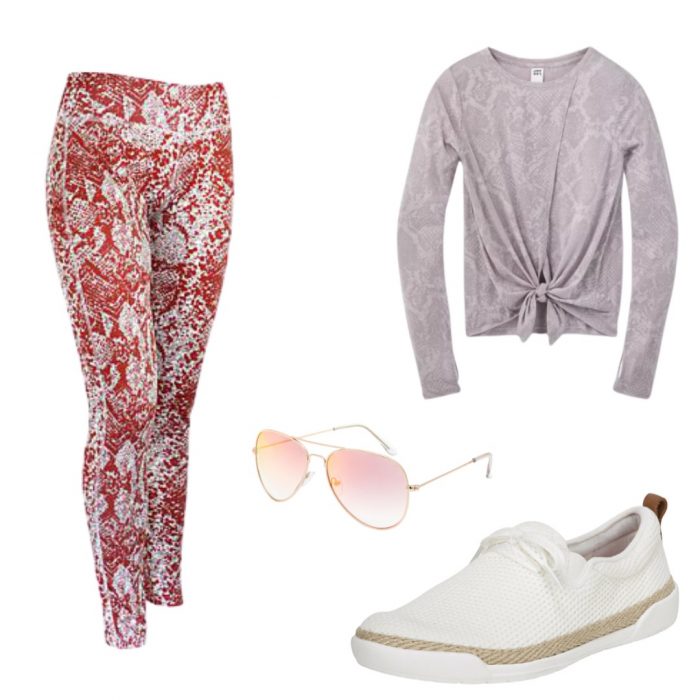 Snag this bold look for yourself with the perfect pair of Printed Leggings, a Flattering Wrap Top, simple Wrap Sneakers and a pair of JLo's signature oversized Mirrored Sunglasses.
THE CASUAL COOL LOOK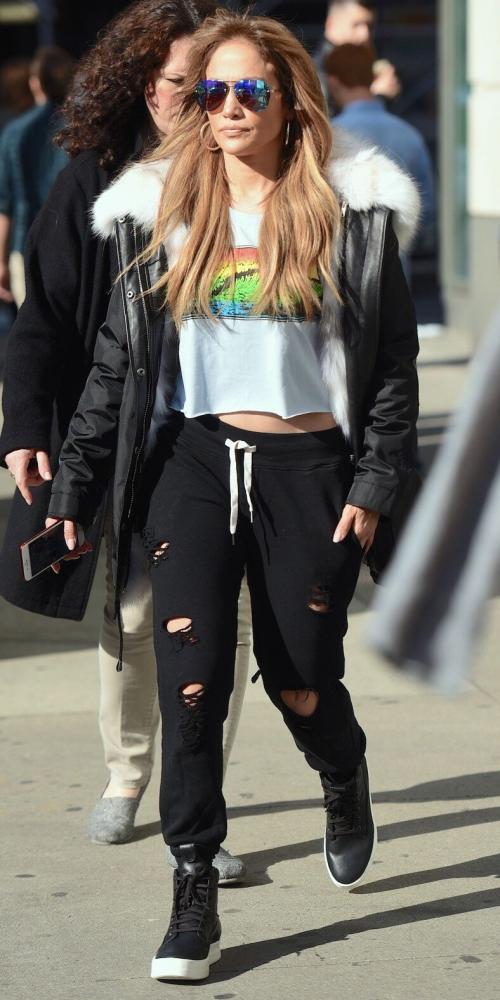 JLo is definitely the master of casual cool. This super cute graphic tee and joggers combo is everything we've been dreaming of for an easy everyday outfit, especially when paired with a cool statement bomber jacket!
GET THE LOOK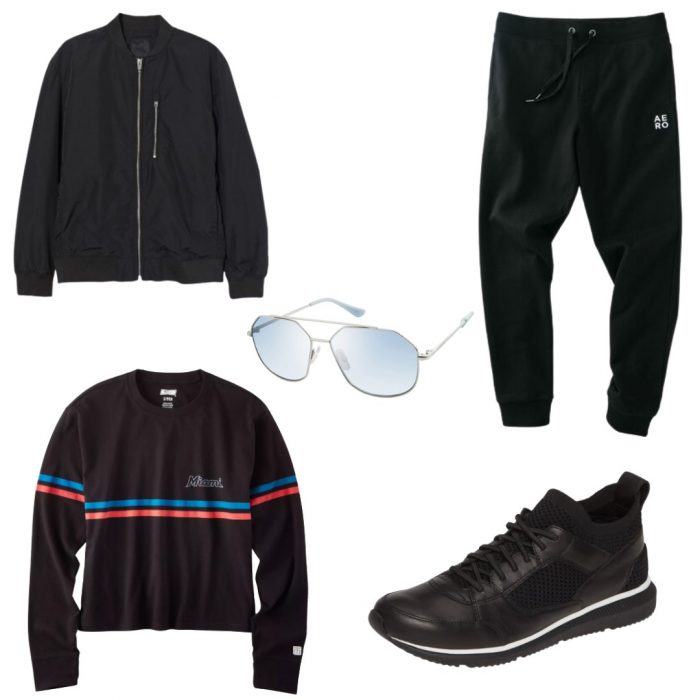 Steal this look by starting with the perfect pair of Comfortable Joggers and a bold Graphic Tee. Add some super cool Leather Sneakers, a stylish Statement Bomber and a pair of Mirrored Aviators and you're ready for anything.
THE VA-VA-VOOM WORKOUT OUTFIT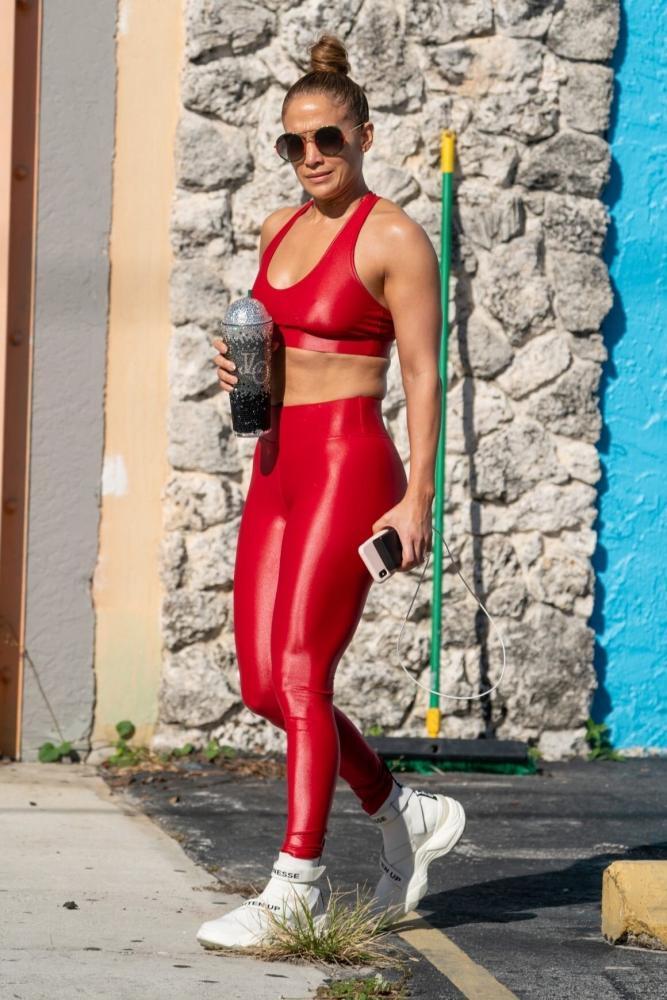 Even when she's working out, JLo still looks like a million bucks. We love this matching set in a bold vibrant color with simple sneakers and oversized sunnies for the perfect workout outfit that can take you from the gym to running errands to hanging out at home (and looking good while you do).
GET THE LOOK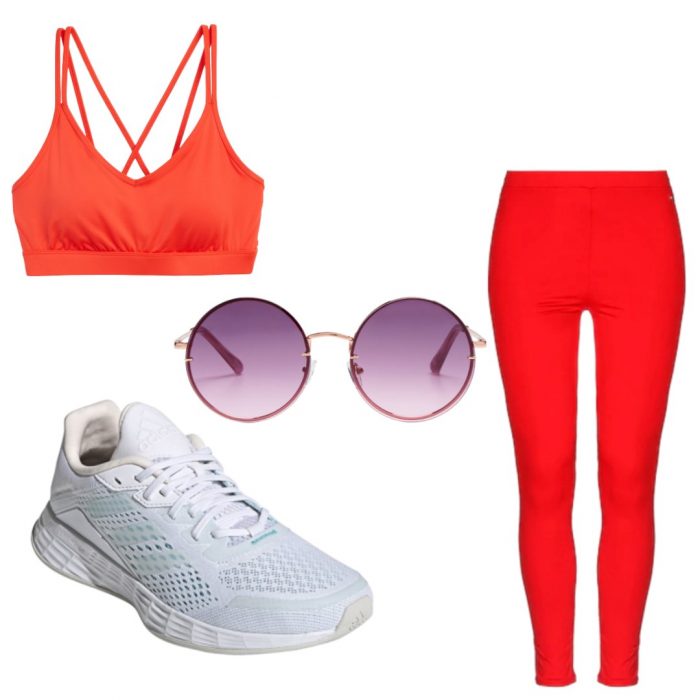 Start off your smoking hot workout look with a pair of flattering Contoured Leggings and a Matching Sports Bra. Add some Simple Workout Sneakers and a pair of Oversized Sunglasses and you're good to go!
THE MOM ABOUT TOWN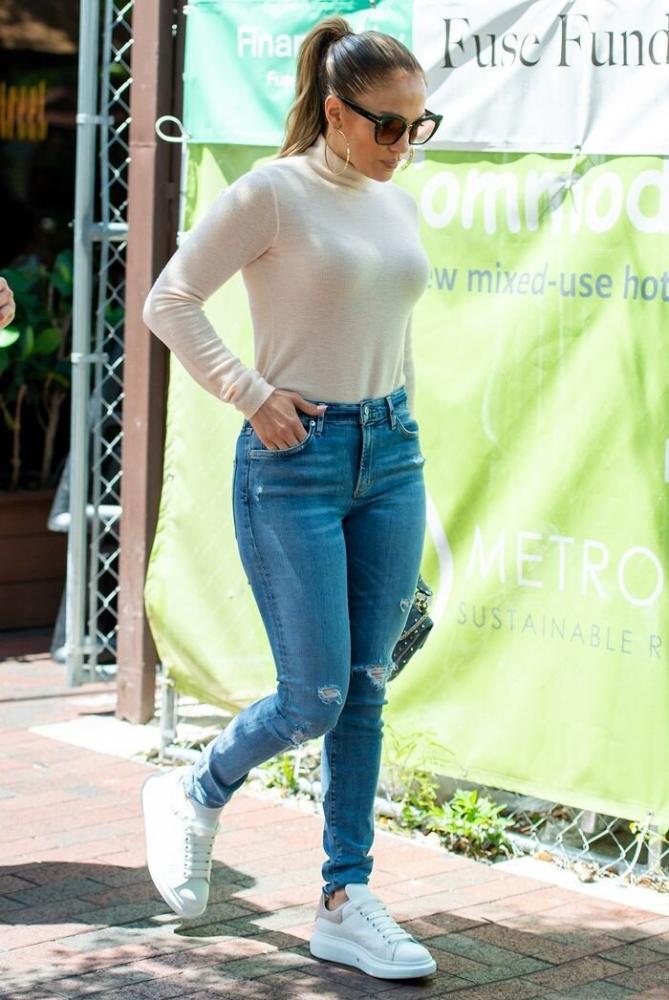 When you're running errands, you can look just as amazing as JLo in this gorgeous look. We love the combo of high-waisted denim with a simple turtleneck top and comfy white sneakers – it's perfect for going anywhere and everywhere!
GET THE LOOK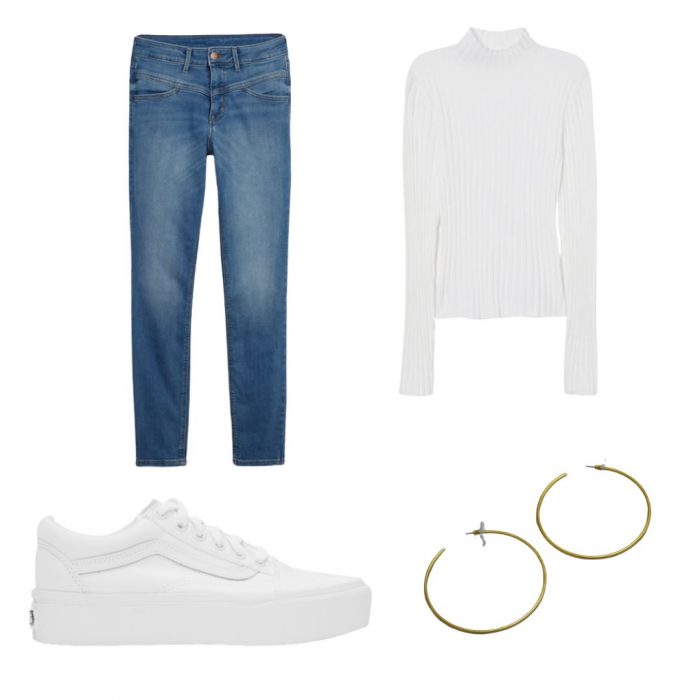 Start off your JLo inspired mom on-the-go look with a great pair of slimming High-Waisted Jeans, add a flattering Lightweight Turtleneck, slip on some bold Hoop Earrings and don't forget your Comfy White Sneakers!
WORKING OUT OR HARDLY WORKING?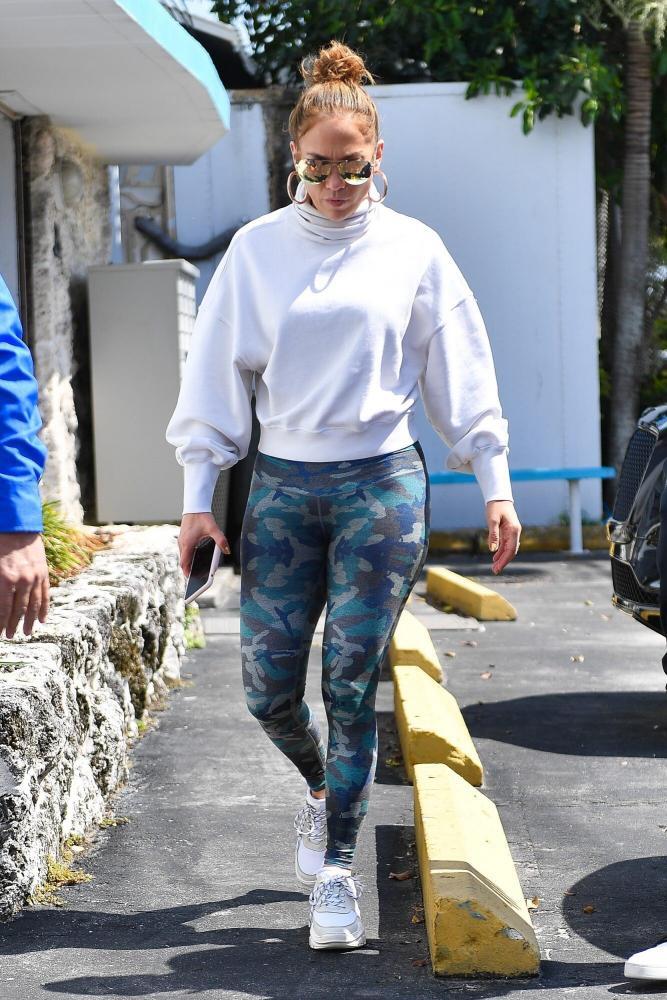 JLo really knows how to bring amped up casual style to a whole new level of comfy and trendy. We are head over heels for this bold camo legging and funnel neck sweater combination, especially with those cool color-blocked trainers!
GET THE LOOK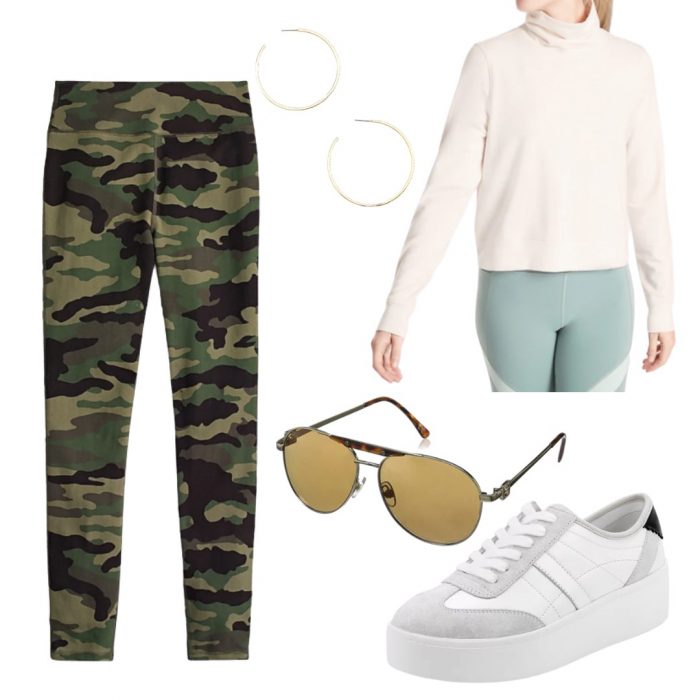 Start off your look with a gorgeous pair of Camo Print Leggings. Add a cool Funnel Neck Sweater, a pair of Mirrored Aviators and Bold Hoops. Don't forget your trendy Color-Blocked Trainers, too!
THE PERFECT COZY LOOK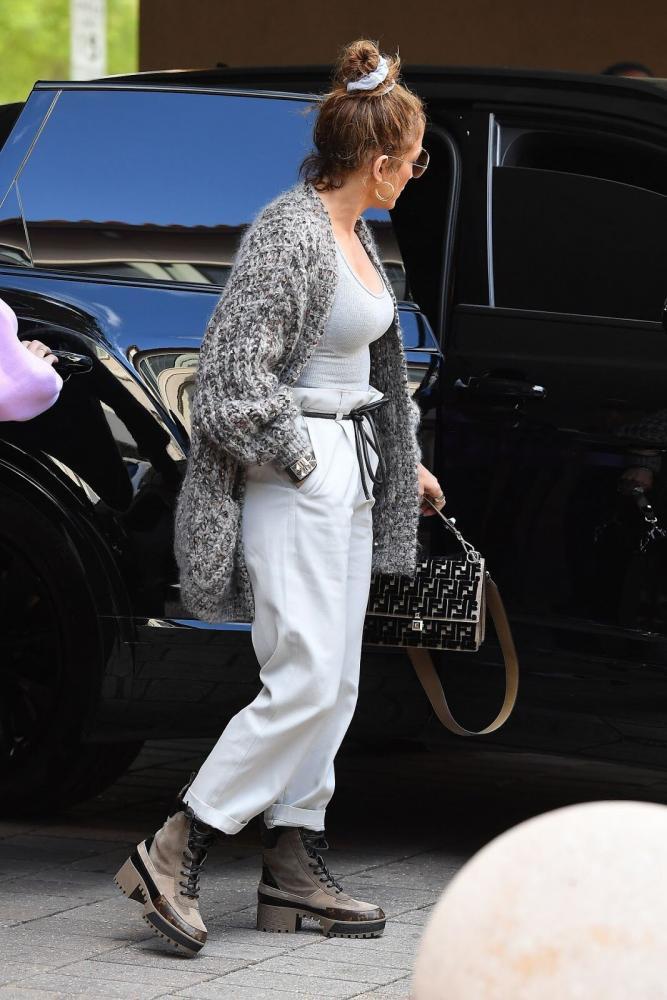 JLo really knows how to look cute and put together even when the temperatures are dropping. We love her chunky knit cardigan and cool hiking boots – it's the perfect transitional outfit for this season and beyond!
GET THE LOOK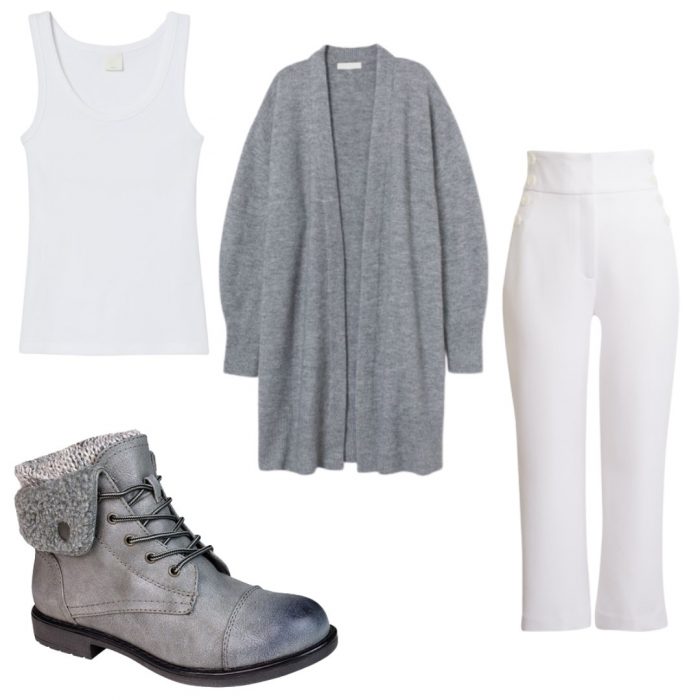 Start off your cozy look with a great pair of High-Waist Trousers and a Simple Tank Top. Add a Chunky Cardigan Sweater and a pair of chic Hiking Boots for the perfect toasty warm finishing touches.
THE GO WILD PRINT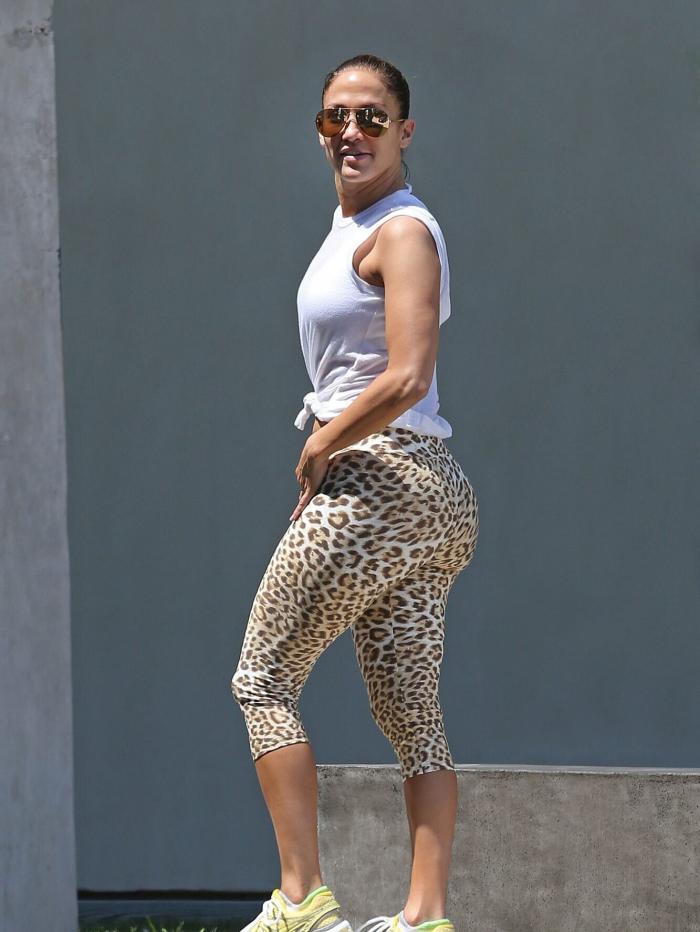 We love a great leopard print, especially when JLo is wearing it. These cropped animal print leggings paired with neon trainers and a simple workout tank are exactly what we're after for workout and everyday wear.
GET THE LOOK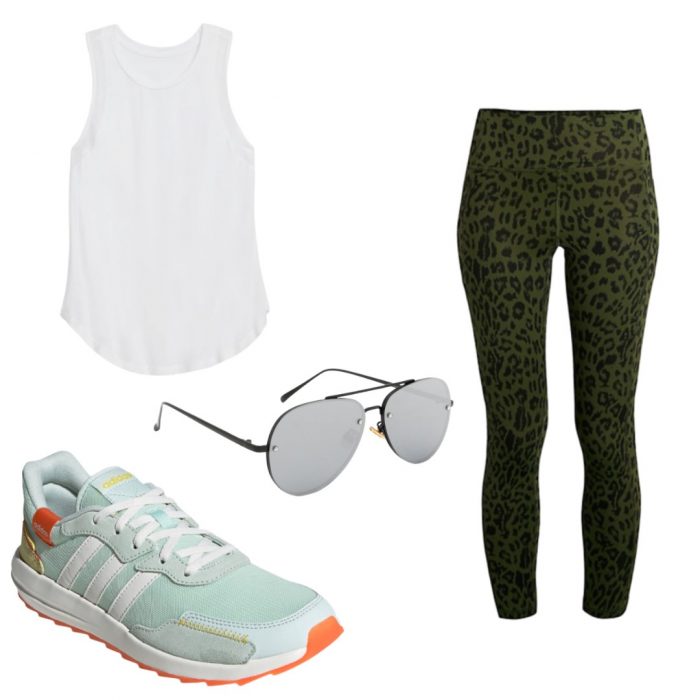 Start off your look with the perfect pair of Cropped Animal Print Leggings. Add a comfy Workout Tank Top, some eye-catching Neon Trainers and a pair of Mirrored Sunglasses for the perfect look.
Other Helpful Articles: