4 Amazing Options to get you ready for the Season Ahead
One of the most beautiful and trickiest times of the year is definitely that awkward seasonal transition between summer and fall. The temperatures start to slowly change, the weather gets a little unpredictable and the kids are back in school. It's almost a guessing game to figure out what to wear to fit the weather, the occasion, and whatever craziness decides to rear its head throughout the day.
One way to get through this season in style is by incorporating new florals and prints into your wardrobe. On trend for both summer and fall, these prints are perfect for getting you through this season and beyond in style.
To help you get started on building the perfect transitional wardrobe, we've put together a list of four of our favorite seasonal prints. Happy shopping!
Transitional Print #1: Moody Dark Florals
Florals may be your favorite springtime print, but did you know that they're also perfectly suited for the end of summer and fall, too? To make the transition, opt for a dark floral print to get the best of both worlds.
THE FLORAL SKIRT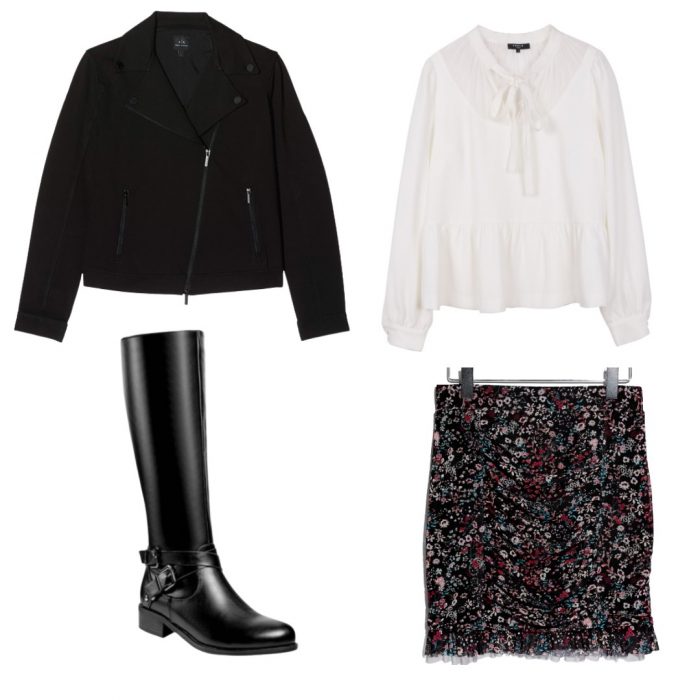 The easiest way to add florals? A chic Floral Skirt! Top it off with a Flowy Blouse and add some Knee-High Boots and a Matching Jacket for a stylish 60's-inspired look.
THE FLORAL TOP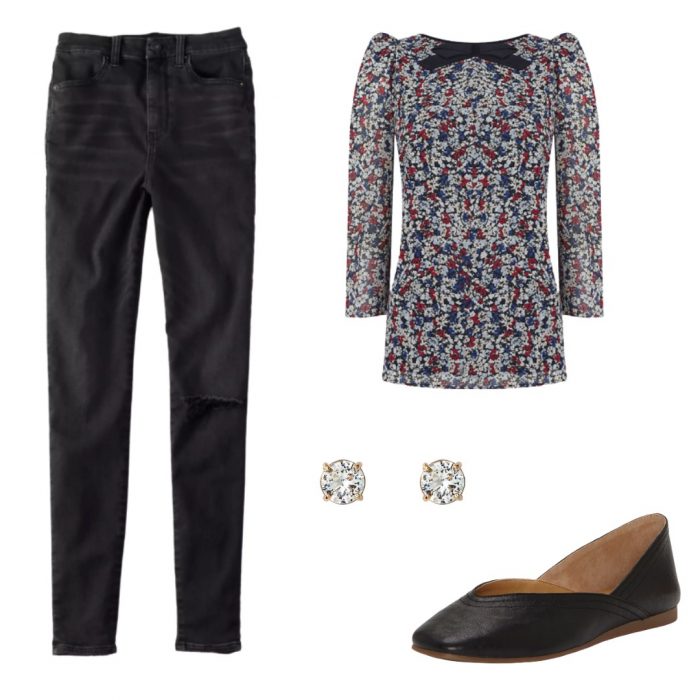 Looking for an easy breezy outfit? Slip on a Dark Floral Top, add a pair of High-Waist Black Jeans and some Chic Flats and you're ready to go.
THE FLORAL DRESS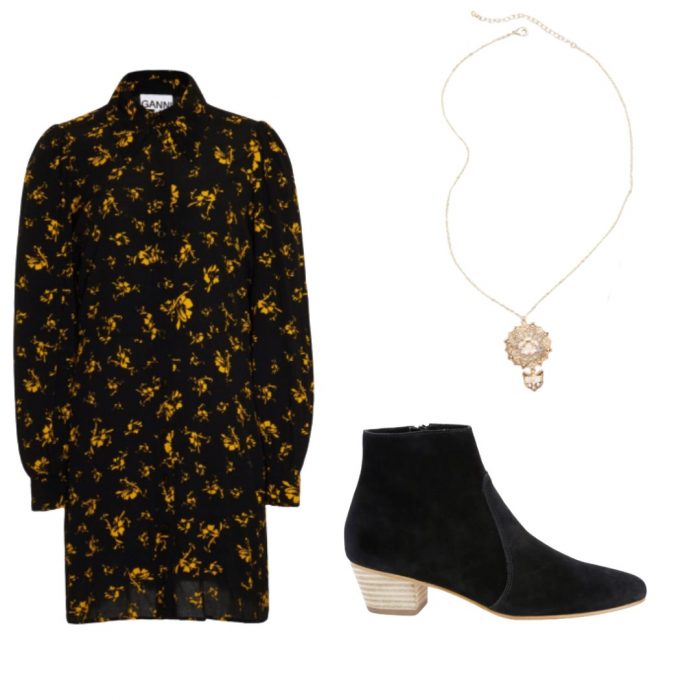 Even easier than a breezy top, the perfect Dark Floral Dress is one of our favorite transitional styles. Add a pair of Ankle Boots and a fun Pendant Necklace for the perfect finishing touches.
THE FLORAL FOOTWEAR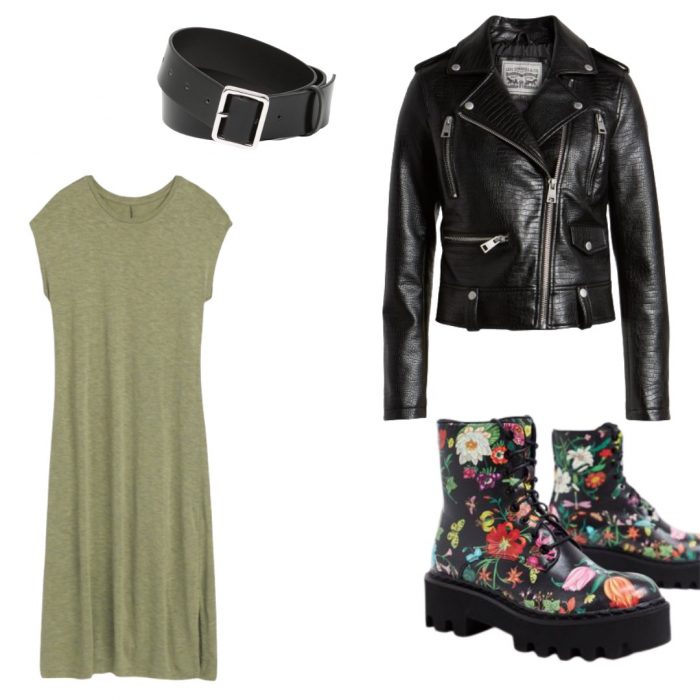 Add some floral print to your feet with the perfect pair of Dark Floral Boots. Dress them up with a Simple T-Shirt Dress, a classic Moto Jacket and a simple Leather Belt.
Transitional Print #2: Bold and Bright Checks
One of our absolute favorite transitional prints, checks, or plaid are a great way to get your wardrobe ready for the fall and winter seasons ahead. You can play with colors, shapes, sizes and more with this print to suit your mood and the occasion!
THE CHECK SKIRT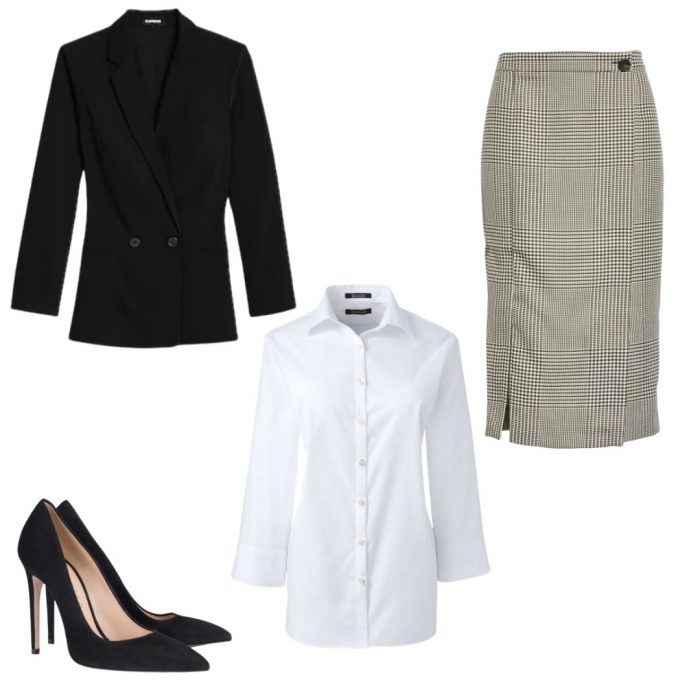 Add a playful yet elevated feel to your workwear with a chic Check Skirt, a tailored Button-Up Top and a Simple Black Blazer.
THE CHECK BLAZER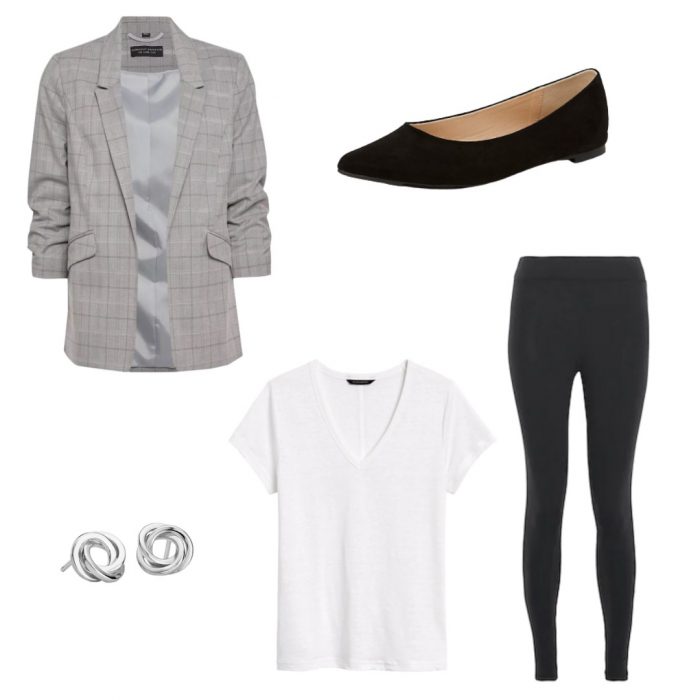 The perfect professional or cute casual piece, a bold Check Blazer can dress up any outfit. Pair it with simple Black Leggings and a Slouchy Top for an easy everyday look.
THE CHECK DRESS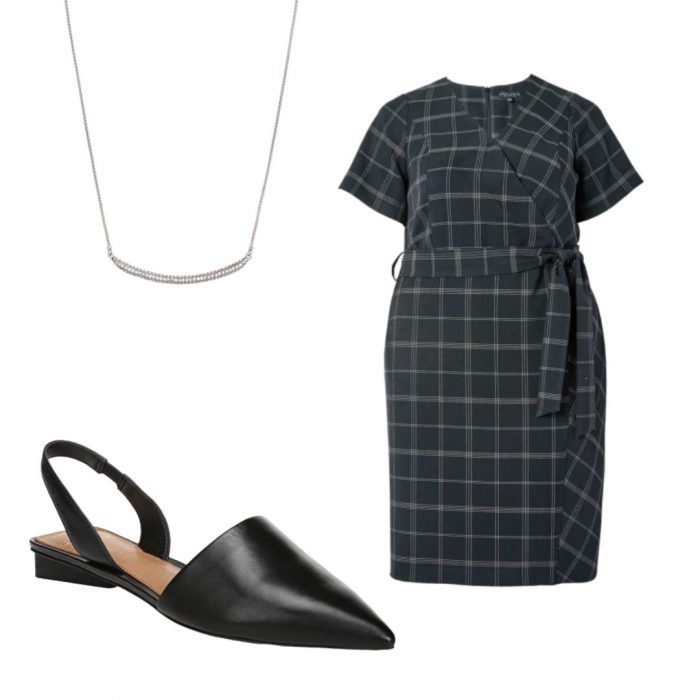 The perfect transitional piece from now through the holiday season, a Check Dress is great for dressing up or down with Minimalist Jewelry and simple Black Flats.
THE CHECK BAG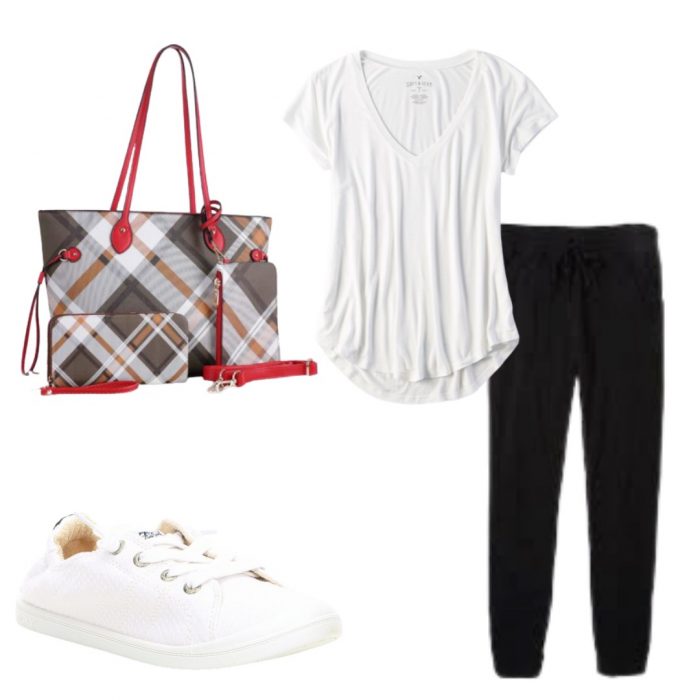 Love check print but not sure how to add it to your wardrobe? Try a cute Check Tote Bag with a pair of Comfy Joggers, a Simple Tee and a pair of Simple Sneakers for the perfect look that can take you anywhere.
TRANSITIONAL PRINT #3: CHIC STRIPES
Stripes are one of our favorite anytime patterns for all seasons. Because of this, they're perfect for adding to any outfit for a timeless feel during this tricky transitional season. Try looking for pieces with thin stripes for a more modern aesthetic that can match with anything in your wardrobe.
THE STRIPED SHIRT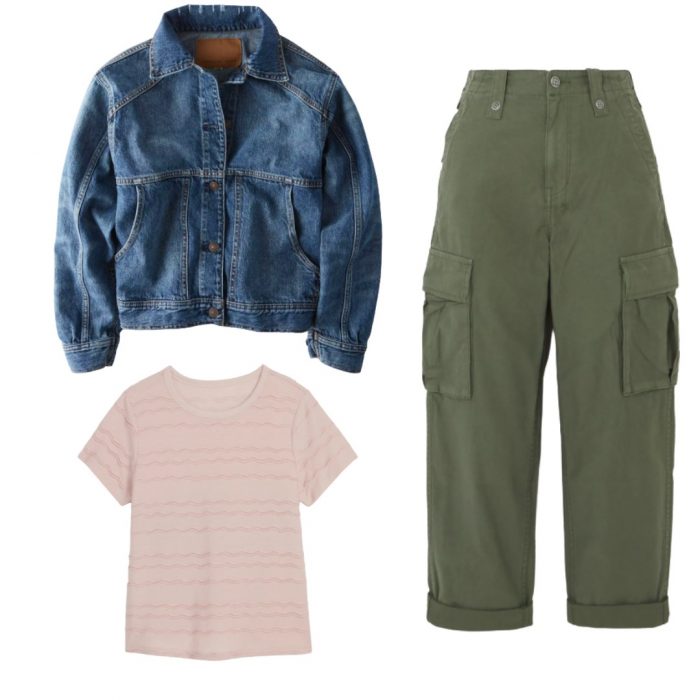 The easiest striped piece to wear? The simple Striped Tee! Pair it with some flattering Cargo Pants and a cute Denim Jacket for the perfect look to chase kids, run errands and more.
THE STRIPED DRESS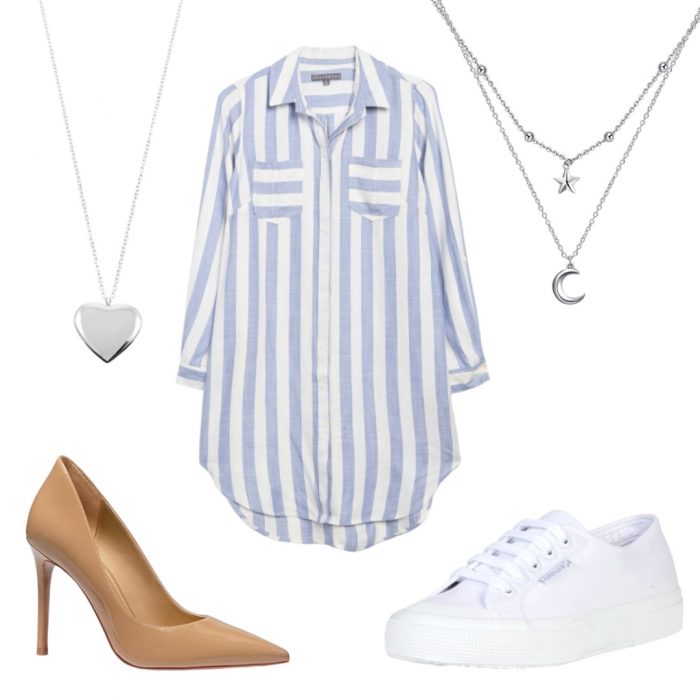 Flattering and fashion-forward, the perfect Striped Dress is perfect for carrying you from this season to beyond. Pair it with some Leather Pumps for work or Easy Sneakers for everyday wear.
THE STRIPED PANT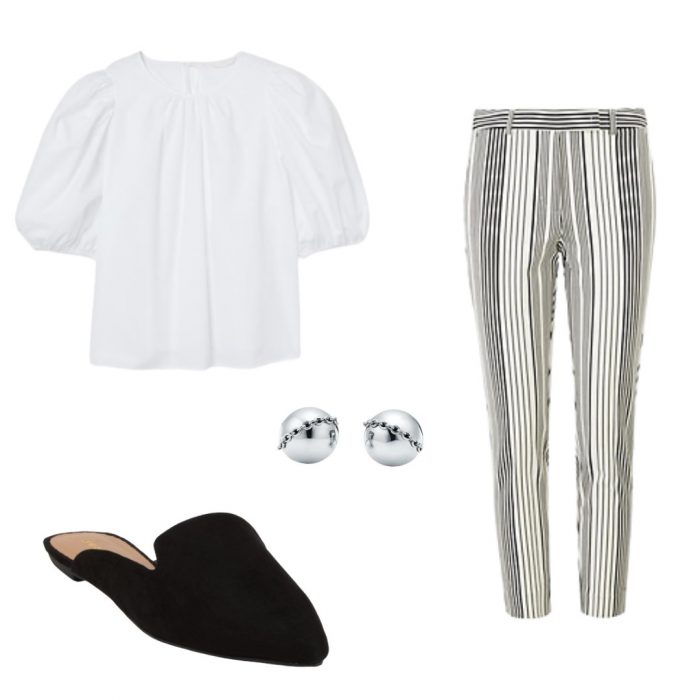 Bold yet stylish, Striped Pants are perfect for adding to your transitional wardrobe, especially when paired with a Flowy Blouse and Simple Mules for a wear-anywhere look.
THE STRIPED FOOTWEAR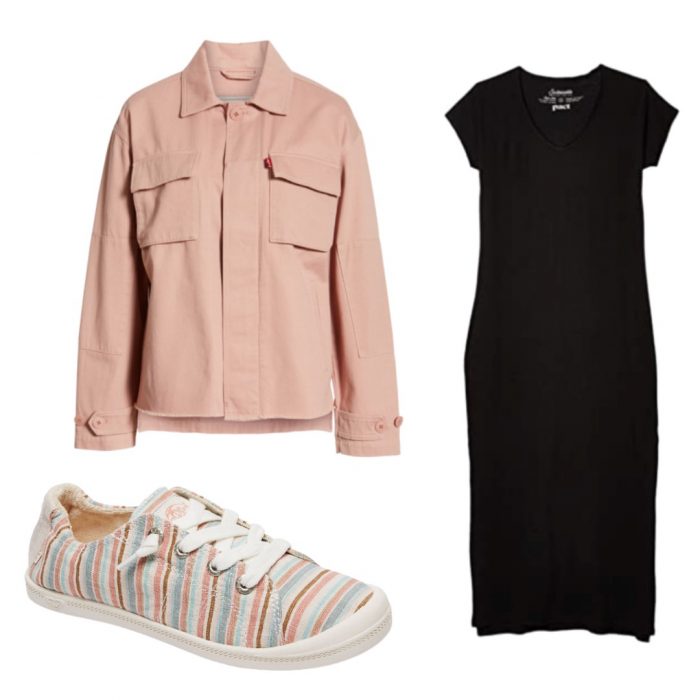 The perfect subtle playful addition to any look, Striped Sneakers can pair with anything. Try wearing them with a Comfy Maxi Dress and a Colorful Canvas Jacket for the perfect easy-breezy look.
Transitional Pattern #4: Playful Polka Dots
Polka dots or simple dots are a great way to help your wardrobe transition from summer to fall with ease. From the classic black and white to more colorful options, this fun and whimsical pattern is perfect for any occasion.
THE POLKA DOT DRESS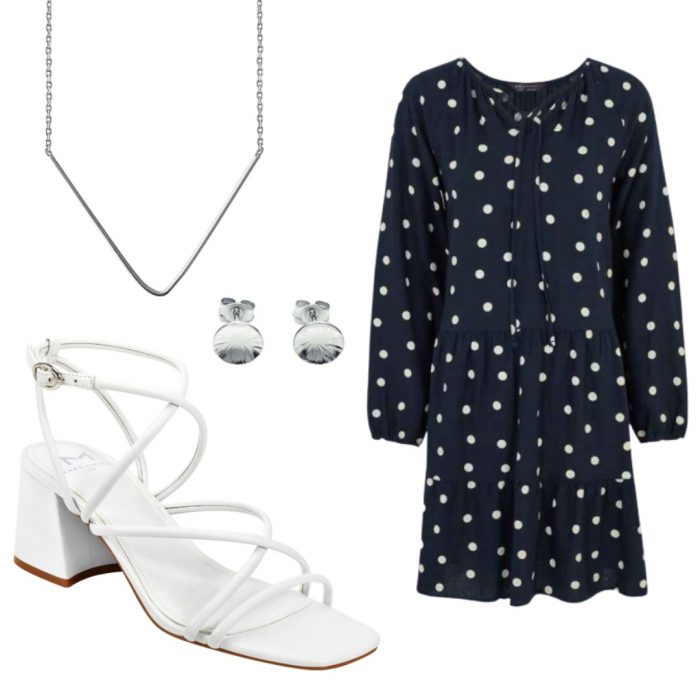 Cute and stylish, a great Polka Dot Dress can really take you anywhere. Dress it up for a date night with Strappy Sandals and Minimalist Jewelry.
THE POLKA DOT SKIRT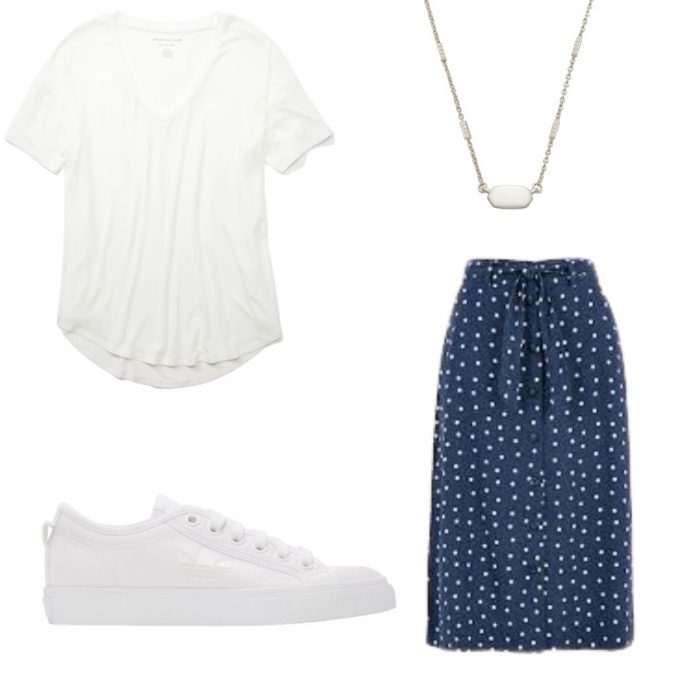 Perfect for everyday wear, a chic Polka Dot Skirt will instantly dress up any look. Pair it with some cute White Sneakers and a Slouchy Tee for an easy look for when you have to run errands or keep an eye on the kids.
THE POLKA DOT BLOUSE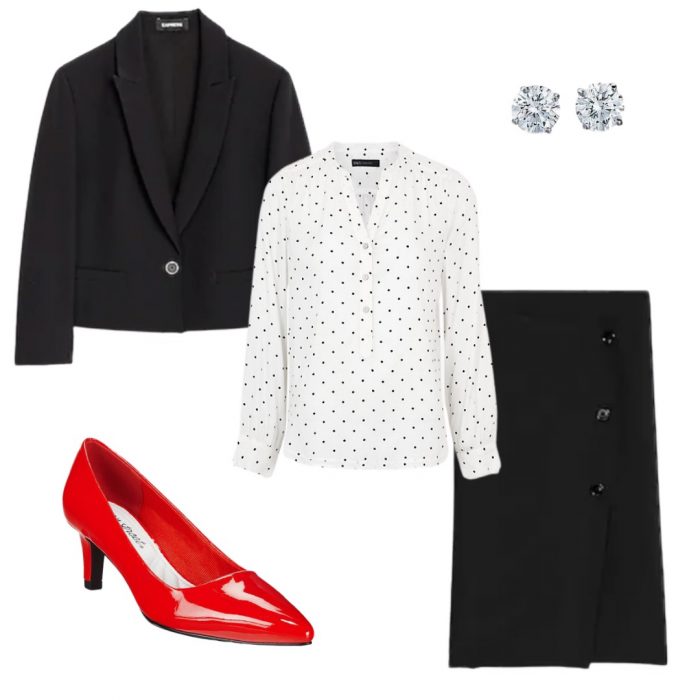 Looking for the perfect playful piece to add to your workwear collection? Opt for a stylish Polka Dot Blouse, pair it with a classic Black Pencil Skirt and a Tailored Blazer and you're ready to get to work.
THE POLKA DOT LEGGING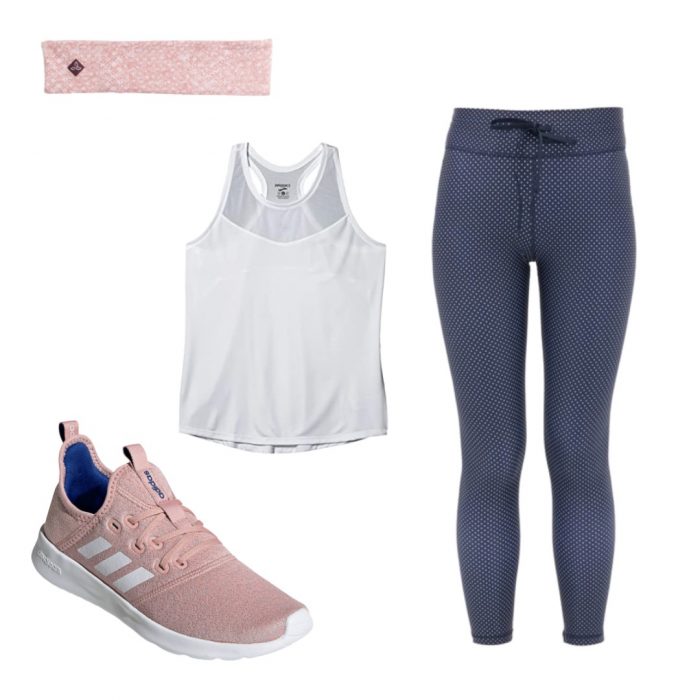 Love this cute pattern and want to add it to your workout wardrobe? Try a pair of Polka Dot Leggings with a Workout Tank and your go-to Trainers for the perfect look.
Other Fashion Articles: