Whether you're headed out for a day of travel or to the pool with the kids for the afternoon, these ingenious ways to keep your tote bag organized will help curb the chaos.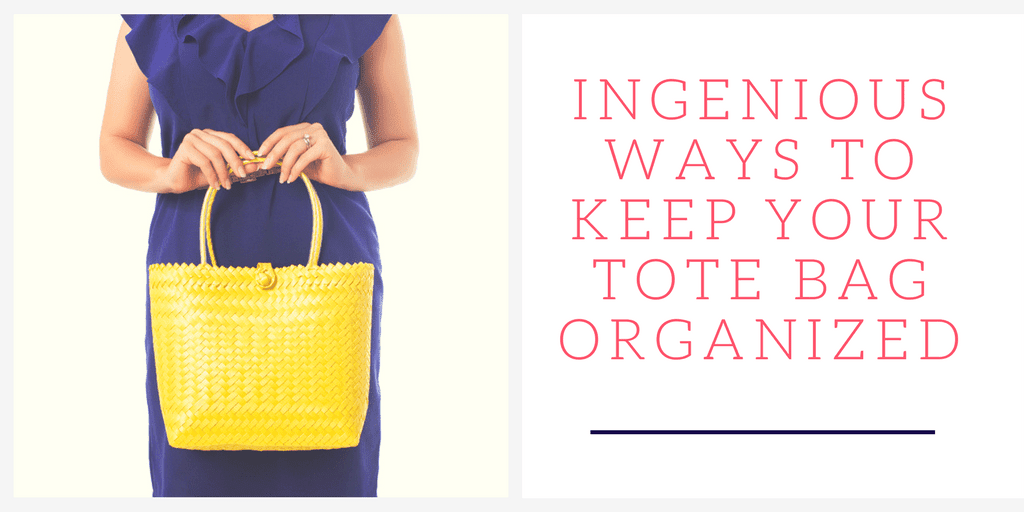 My article about packing the perfect purse for a day of travel has become one of the most popular features on Mom Fabulous. Which tells me you all love keeping your purse organized (or at least trying really, really hard) as much as I do. My tote bag definitely gets out of hand, but it doesn't take much to whip it back into shape because of a system I started using years ago.
I've been using the pouch system for over 10 years after reading about it in an organizing book. I bought small pouches (similar to these) and they hold all of those small items that get lost at the bottom of my bag. Items like lipgloss, chapstick, bandaids, and pens are all easy to find since they're stored in separate pouches. It's a system that's been working well and one I plan on sticking with for awhile.
Here are some tips and products that help keep your tote bag nice and organized. Including my personal system. Happy organizing!
Ingenious Ways to Keep Your Tote Bag Organized
The Pouch System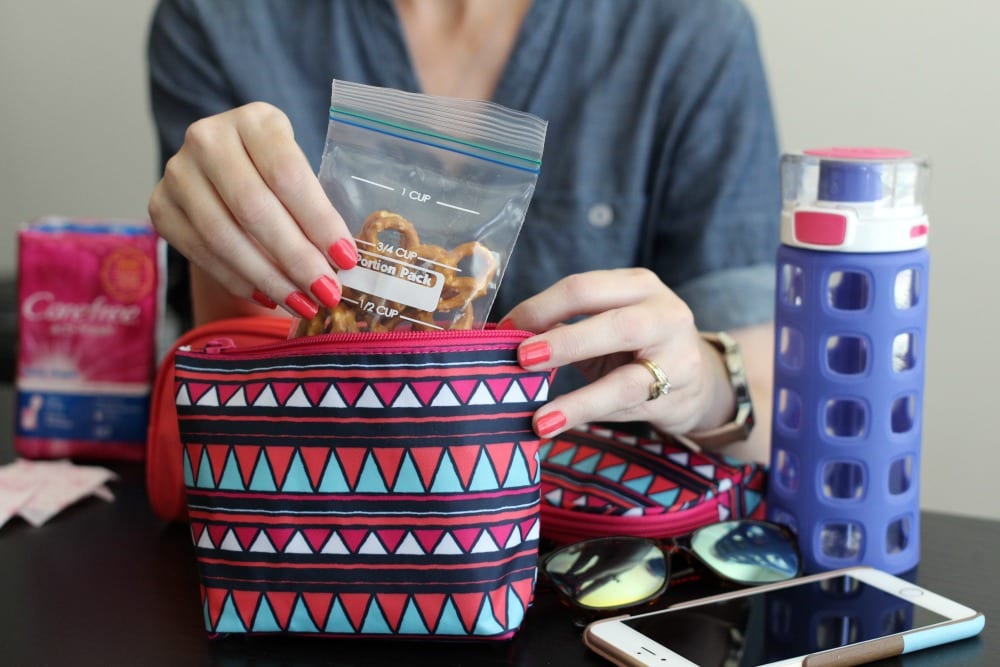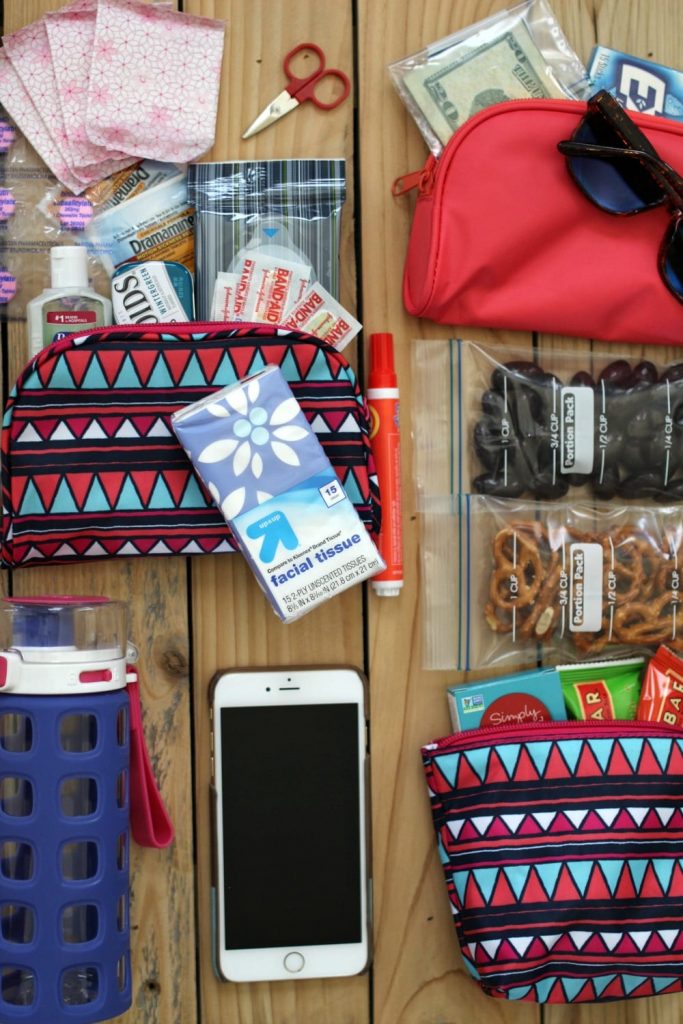 This system has been working for me for years. It makes it easy to find things, plus it makes it easy to switch out handbags. Here's what I keep in each pouch:
Makeup
Emergency kit: bandaids, Tide to Go Pen, hand sanitizer, medicines
Snacks: granola bars and nuts
The only loose things in my tote are my wallet, phone, and sunglasses. And even those go in a pocket if my tote has one.
The Tote Insert
If you have a tote you love and it has absolutely no pockets, you can either use the pouch system above or purchase a handy dandy tote bag insert.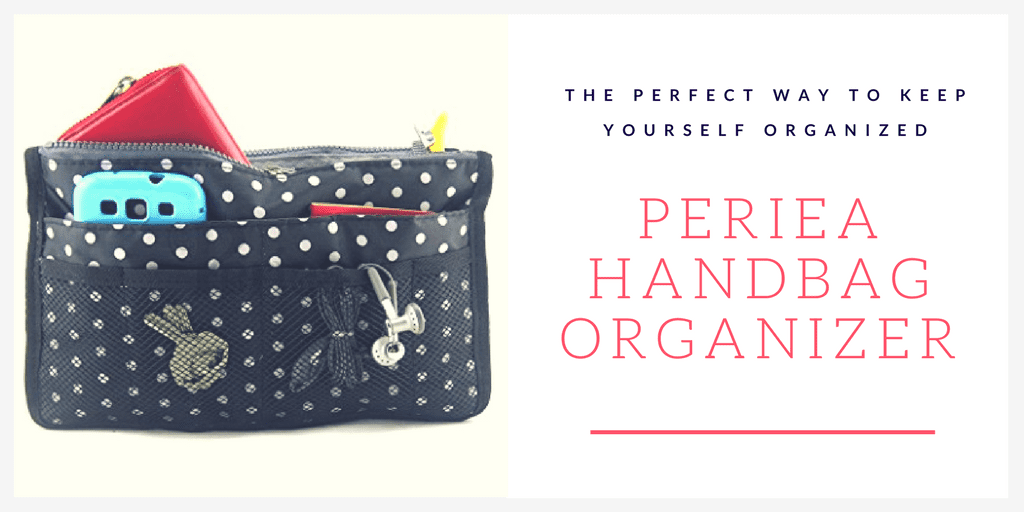 The Periea Handbag Organizer comes in 18 colors and 3 different sizes. It also has a total of 13 inner & outer compartments, including 2 large zipped compartments. It's also machine washable.
This brand is known for its great quality and affordability.
By using an organizer insert, everything has a place. Which means no more bottomless pit of random items!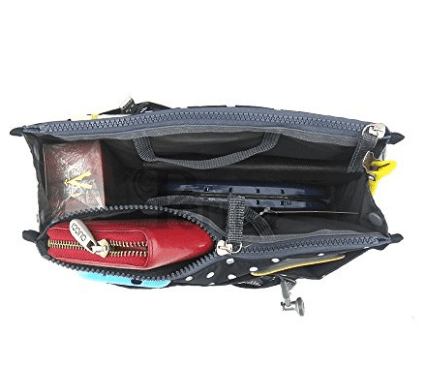 Use an Envelope for Receipts & Random Papers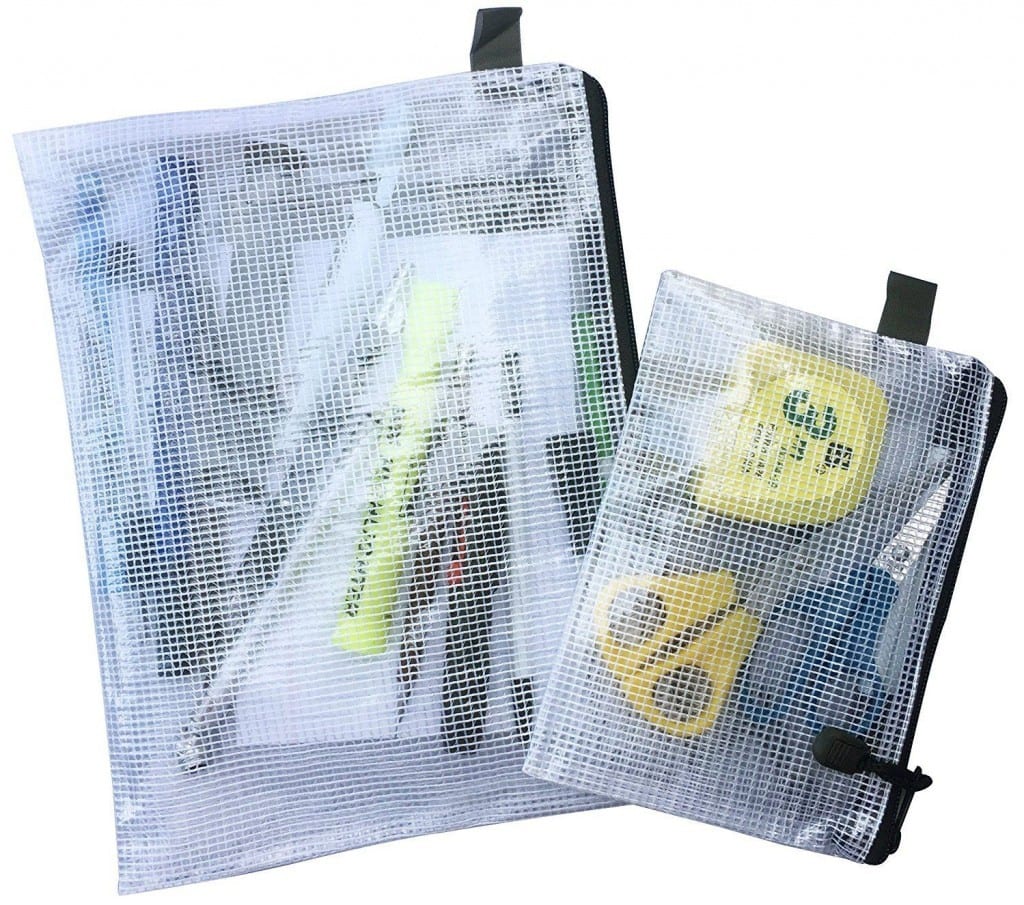 Receipts and random papers are a tote bag's worst nightmare. The easiest way to take care of this problem is by carrying around an envelope or a pouch like this one, to store all of the loose papers in. When it's time to clean it out, you can easily go through it, throwing away what you don't need and filing away what you need to keep.
Do a Once a Week Clean Out
When it all comes down to it, no matter how great your organizing system for your tote bag is, it will still most likely need a once a week clean out. This will give you the chance to do something with the papers you've collected, as well as replenish any snacks or other supplies you need.
Do you have any ingenious ways to keep a tote bag organized?
PIN THIS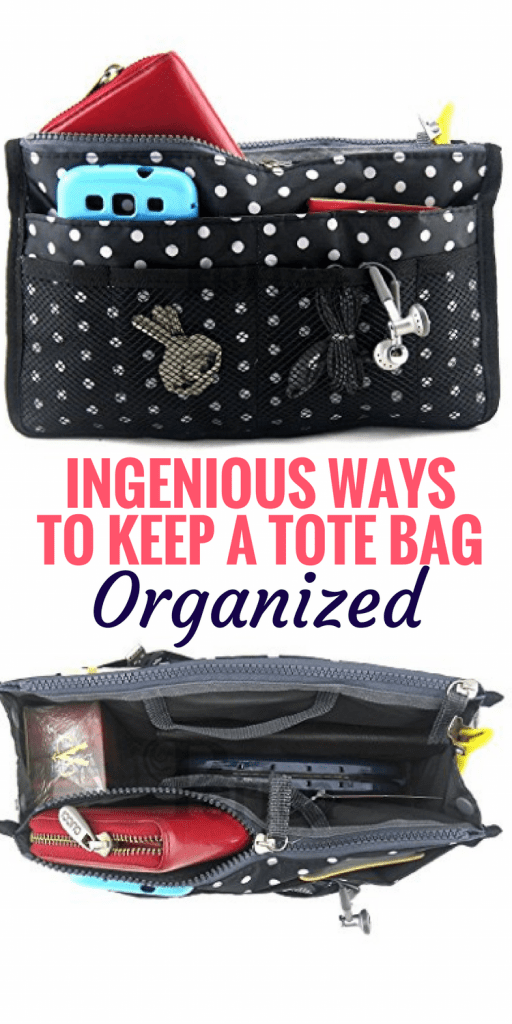 Other related articles you may also enjoy: