Are you determined to get yourself organized before the busyness of the school year returns? Here are 7 organizing projects you can tackle this summer that will get you ready for fall.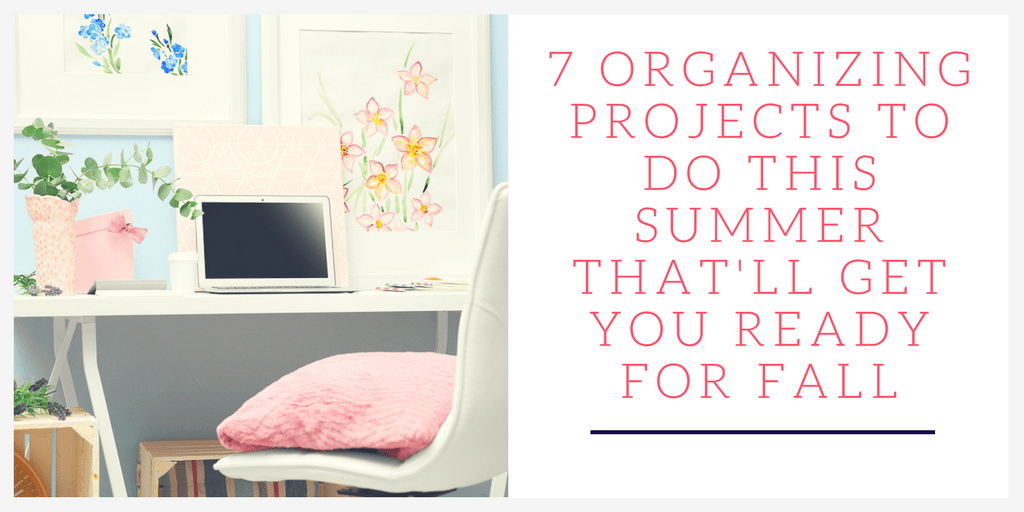 It never fails. Every summer I tell myself I'm going to get organized so I can start the new school year on the right foot. From tackling paperwork and kitchen cabinets to going through kids' toys and clothes, I always have a nice list in my head. But the only way this great idea of mine actually happens is if I have a plan.
Since we usually have around 12 weeks (or so) for summer and at least one of those is for vacation, planning out about 7 projects to tackle is a good number. Just set aside one project per week and mark it down on your calendar. Some projects may only take you a day or two, while others will take the full week.
Are you ready to take on those organizing projects in your home this summer instead of trying to get organized at the last minute? Here are 7 project ideas for you.
7 Organizing Projects to Tackle This Summer That'll Get You Ready for the Fall
Create a Family Command Center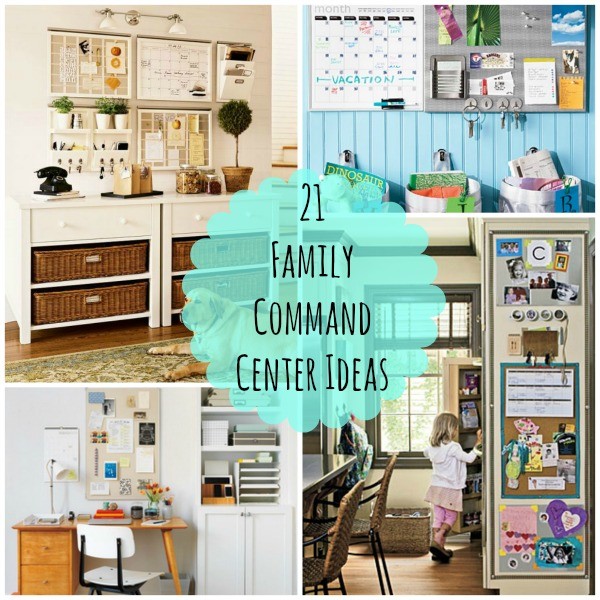 In order to survive the school year and the crazy schedule that comes along with it, a family command center can be a sanity saver. It's a place to keep important papers, a family calendar, weekly meal plans and more. Our family command center has always been one of the most important organizing projects I've done. I'd feel lost (and crazy) without it!
Here are some ideas of what your family command center can consist of:
Grocery list – This is where you'll keep track of things you need to buy as you think of them and as you run out of them. When my kids got older, they were responsible for writing down items on the list when they used them up. It helped me out a ton!
Store keys – Install some hooks to hang your keys on.
Family Calendar – Keep track of everyone's schedule so you always know what's happening when.
Meal Plan – My kids love it that they can see what's for dinner. It's also perfect for me to look at in the morning and see if I need to prep anything for that night's meal.
Check out my posts featuring 21 family command centers for even more ideas.
Organize the Refrigerator
This is a fantastic project for both summer and back to school time. In the summer, having healthy snacks readily available for the kids will keep them (and you) from snacking on junk. You can also put together a lunch making kit and station that will work for both the summer and school year.
More ideas:
My favorite refrigerator organization products:
Setting up an organized system in your refrigerator now will help you whip it into shape in no time when the school year arrives.
Organize the Pantry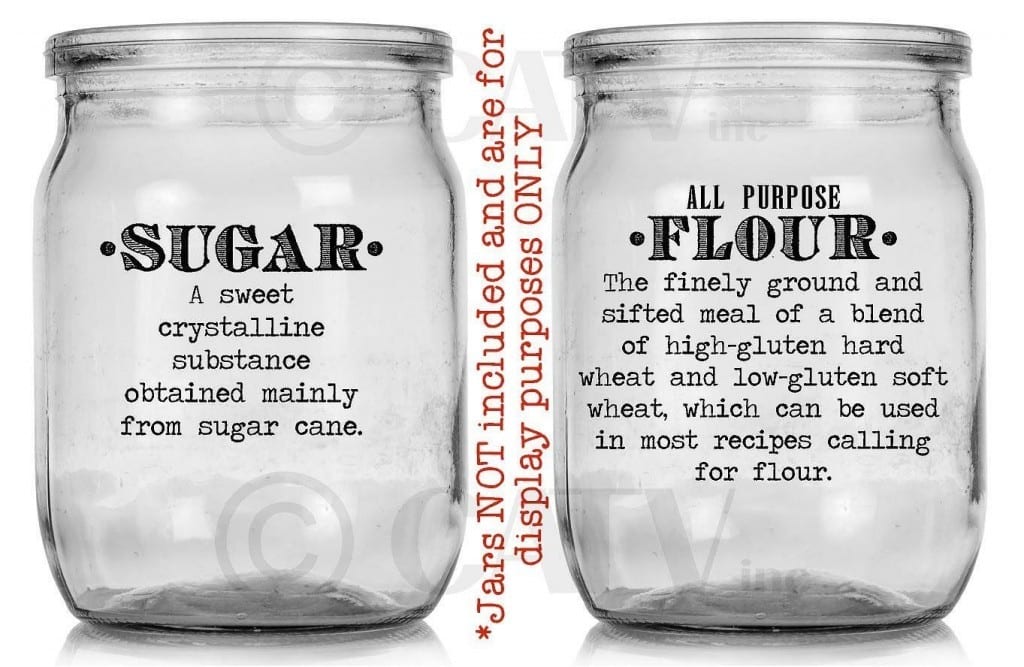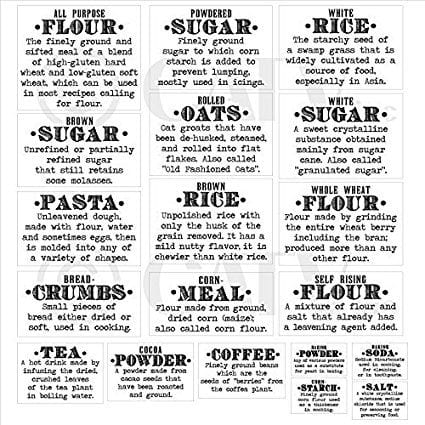 Just like the refrigerator needs some organization to keep everyone sane, so does the pantry. I've been known to be a little obsessive about pantry organization, but it has paid off. It helps give the kids' options for grab and go snacks. It helps me stay on top of what food we have and what we need. It helps with lunch prep and so much more.
Here are a few of my favorite pantry organizing ideas, plus pantry organizing supplies below:
Organize the Kitchen Cabinets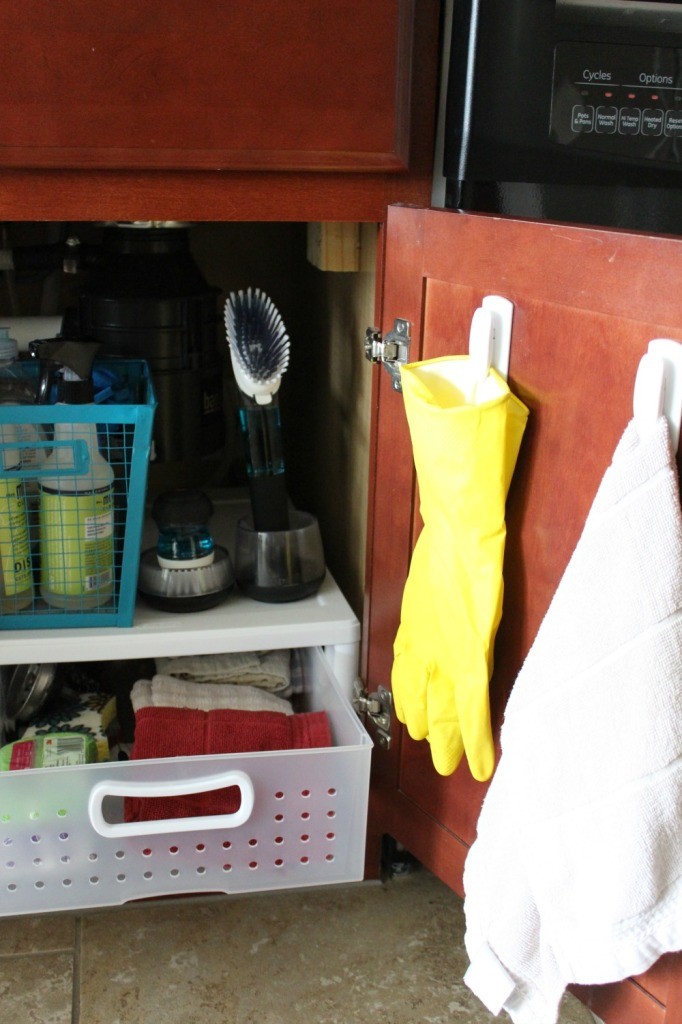 I'm fairly certain some up to no good little elf comes and destroys my kitchen cabinets while I'm sleeping. Because there's no other way they could get that messy right?!
One of the best things we can do to make sure we set up our kitchen for success during the school year, is to clean up those kitchen cabinets. It's no fun digging through piles of pots and pans or cooking utensils trying to find what you need. If you're like me, it leaves you very very frustrated!
Last year I organized under our kitchen sink and it's actually stayed that way. By getting rid of a lot of unnecessary items and creating an easy system, it made that space work for me, instead of against me.
Here are a few kitchen cabinet organizing ideas:
Kitchen Cabinet Organizing Product Recommendations:
Organize Your Bedroom Closet
Summer is the perfect time to go through the clothes in your closet. You can sort through and store away winter clothes, see what summer clothing needs to go, what you might need to purchase and set up an organizing system.
I'm a big fan of the book The Life-Changing Magic of Tidying Up and her second book titled Spark Joy. Her system for folding and organizing clothing has helped my family immensely. I've gotten rid of so many clothing items I didn't wear or love and now I have a small wardrobe that reflects my personality and lifestyle. I've never been happier with the clothes in my closet!
Could your closets use some help? Here are a few ideas and resources:
Organize Your Desk Space & Office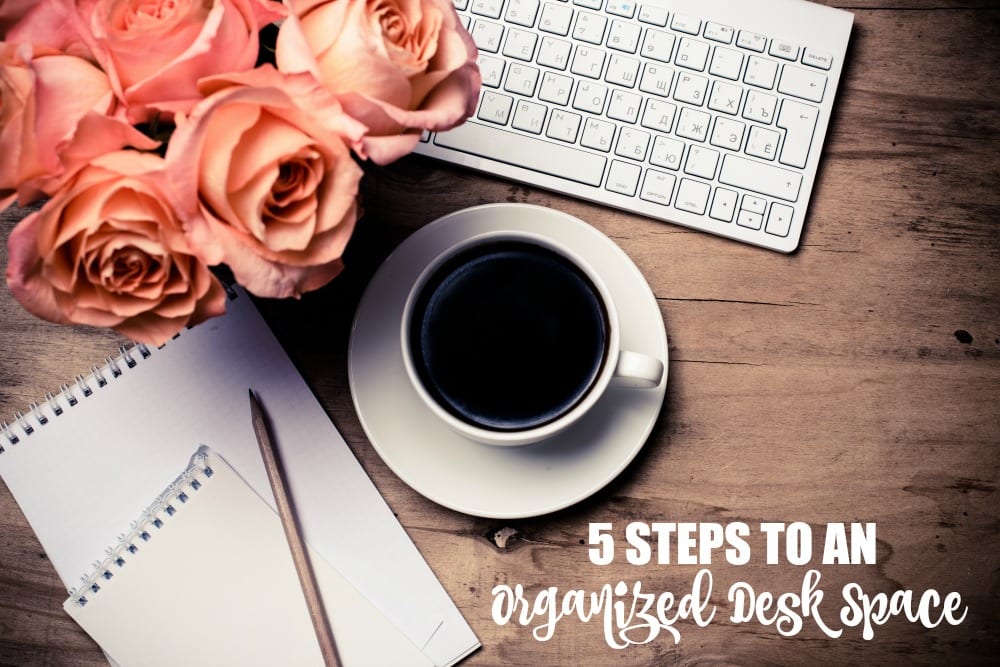 If you have an office or a desk space at home, then you know all too well how out of control it can get. Whip those papers and office supplies into shape and create a space you love to work in.
Here's a detailed post all about creating an organized desk space. I cover everything from your desk layout to supplies that can help you stay organized.
For those of you that have a small home office or would like to create an office somewhere but space is an issue, you'll love these five small home office ideas.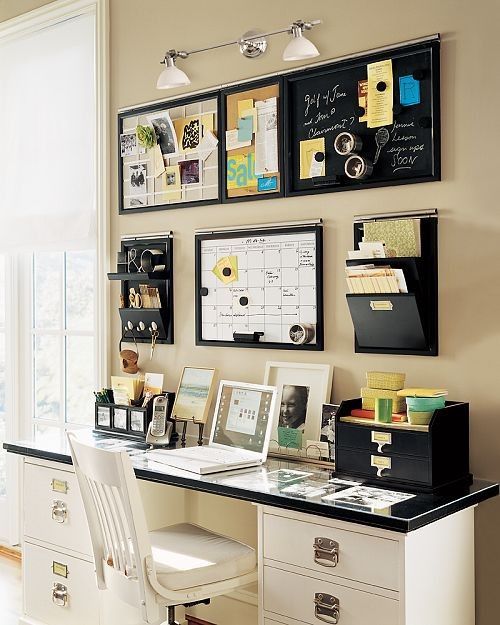 Organize the Laundry Room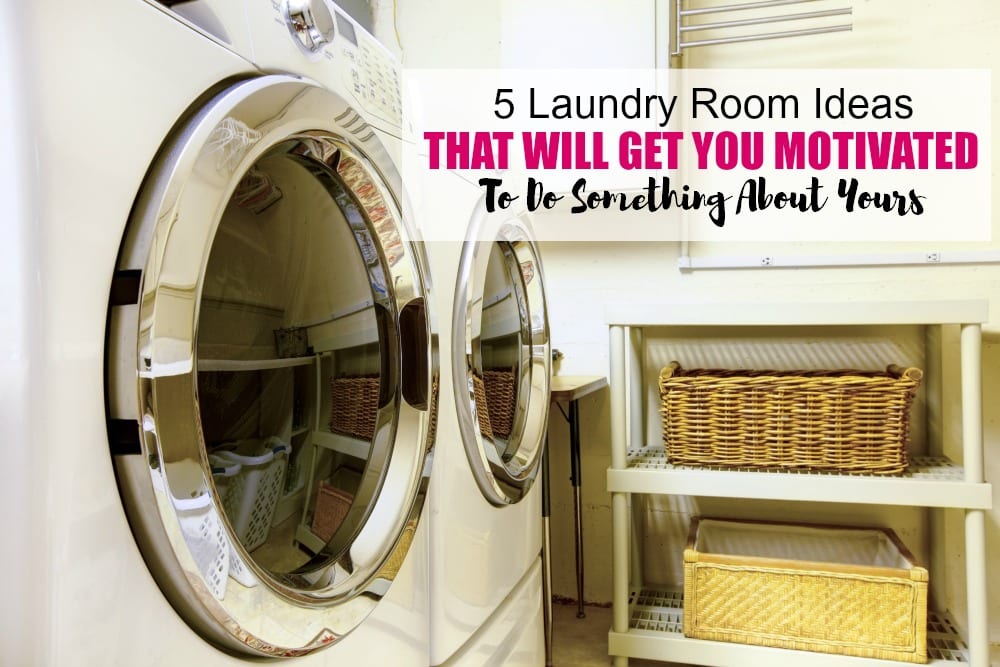 Ahhhh…laundry. It's never-ending, isn't it? And it doesn't matter if it's summer or fall, laundry is always needing to be done. One way to make it less painful is to get that room organized!
—
Are you ready to tackle some organizing projects this summer? Whether you take on some small projects or some big ones, you'll thank yourself when the new school year rolls around!
Happy organizing!