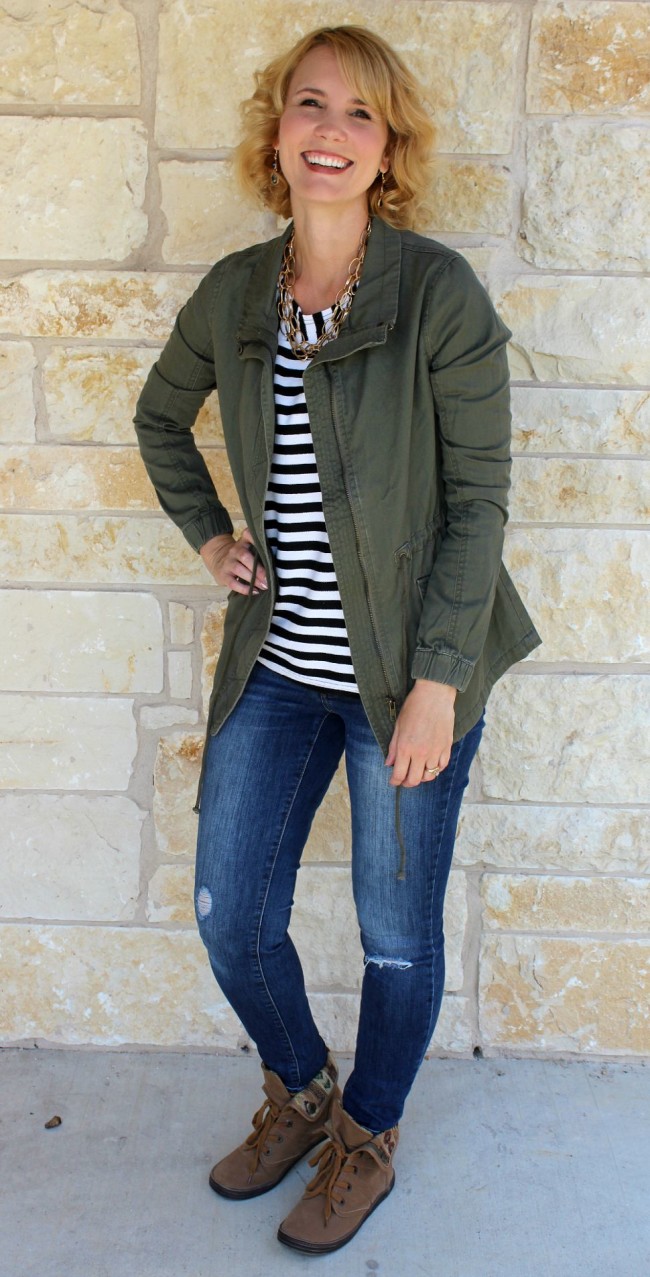 *This post is presented by Conversation Pieces
I am definitely getting ready for fall with its changing leaves, pumpkin lattes and fall fashion pieces like this olive jacket outfit. When I was browsing through the Conversation Pieces website to choose my August pick, I instantly knew when my eyes landed on the Helluva Punch Utility Jacket that this was the piece I wanted to add to my fall wardrobe.
I chose to style the jacket in a very classic fall look: stripes + denim + boots + jacket. The jacket has an obvious military vibe to it, but delivers a feminine feel with its waist tie and piping. And the fit? It's perfect. I ordered small and love the way it fits me.
What else can you wear with this jacket? How about Birkenstocks?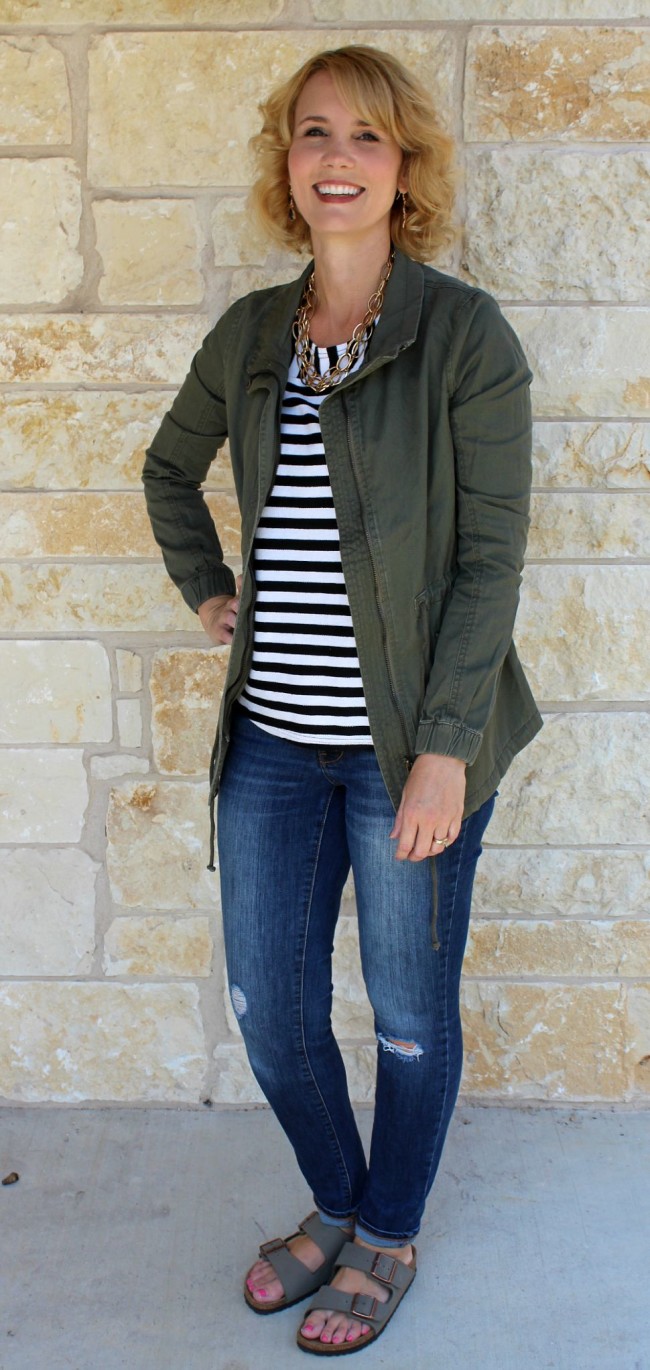 Or even a dress…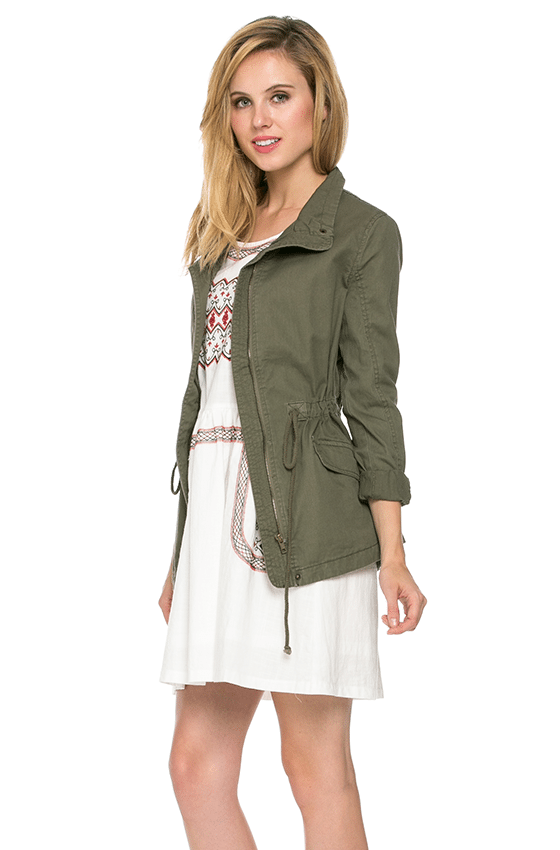 The jacket is very well priced for the quality. You can pick one up for yourself and get started on that fall wardrobe.