You've been outside, enjoyed the sun and had a great time with your family. But then you arrive home with dry, sunburned skin. Ouch! That was our family this week when we visited a local water park for the day. Between the sun and the pool water, it can do a real number on your skin!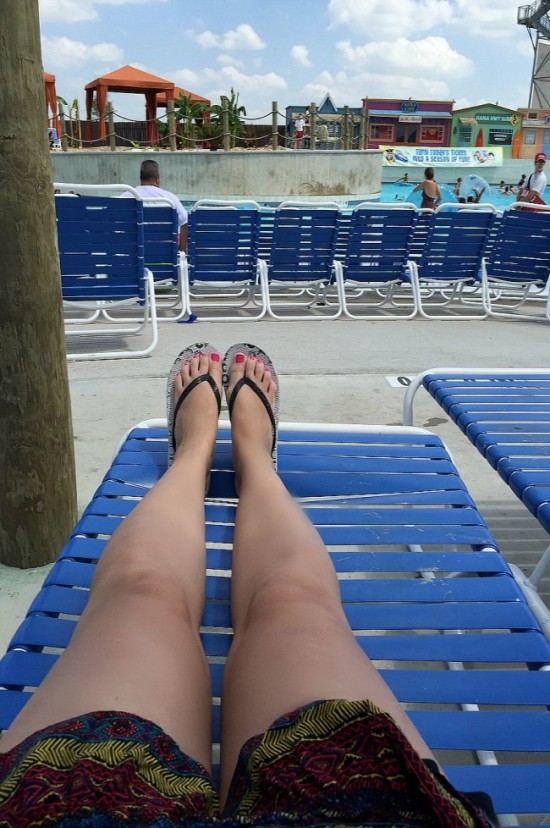 This week's Fabulous Finds Friday is all about my go-to product for post-sun moisturizer. You see, I used to slather on pure aloe when we arrived home from the beach, pool or water park, but that can get a little sticky. So when I had the chance to try Vaseline Intensive Care Aloe Soothe Spray Moisturizer, I said yes, please!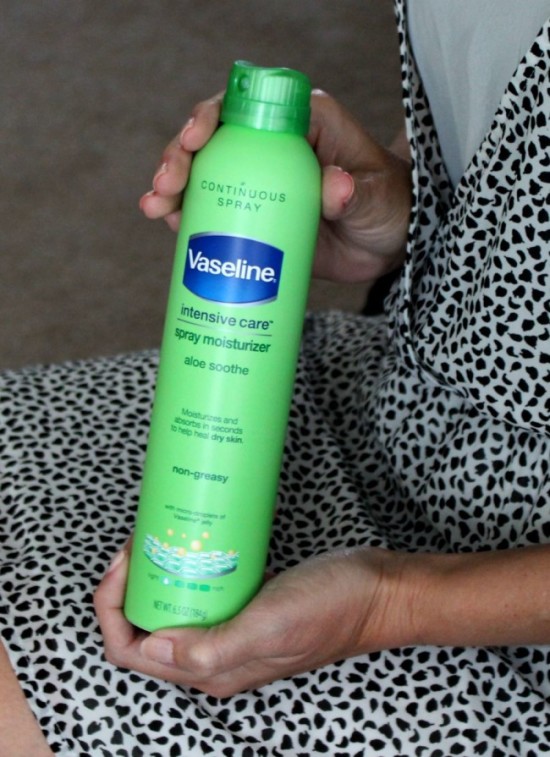 I sprayed it on myself after we arrived home from the waterpark and it was extremely soothing. I also love that it's fast to apply and quick to dry. It's a continuous spray lotion that moisturizes my skin really well and absorbs in quickly. I laugh as I think of myself standing in the bathroom waiting for the aloe to dry so I can get dressed again. With the Vaseline Spray Moisturizer, you feel instantly soft – not sticky or greasy.
All you have to do is spray…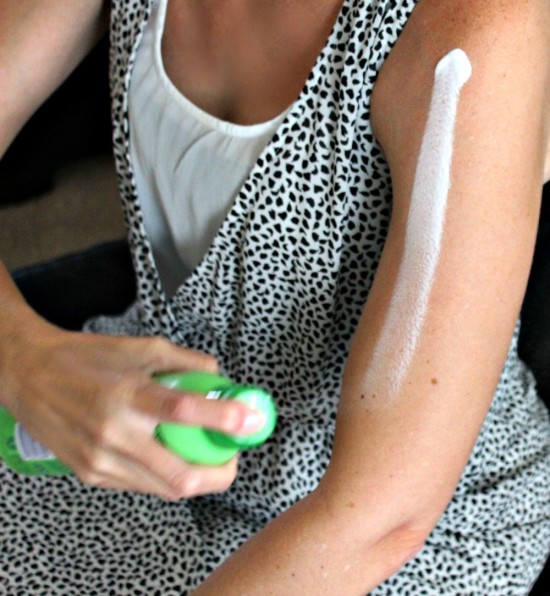 And then rub in…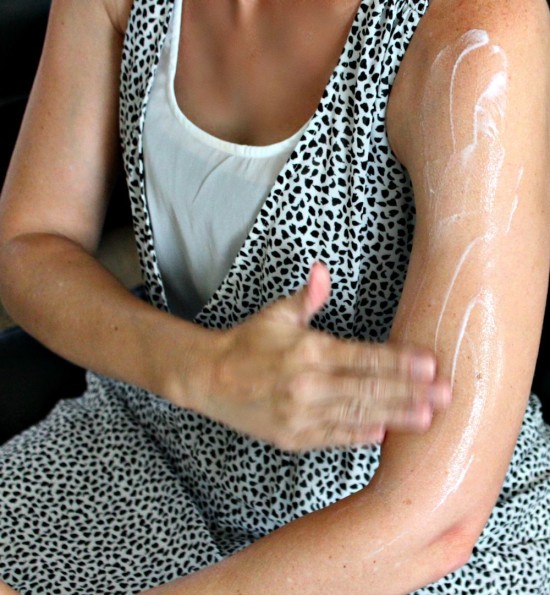 Easy peasy.

I have one for our beach bag and one to use in the bathroom after getting showered and dressed in the morning. I can almost feel those little micro-droplets of Vaseline Jelly doing their thing.
There's one of many things I wish I would have done more of in my late 20s and that's moisturize every day. Both on my face and body. But when I was in my late 20s I had young kids and didn't know which way was up most days. So the idea of adding even a few more minutes to my routine in the morning seemed like too much. Sometimes just brushing my teeth felt like a major effort. Can you relate? I love how this moisturizer makes taking care of myself fast and easy. Now after I get out of the shower, I spray both arms, both legs and my stomach. I then rub it in and I'm good to go. It takes just a few seconds to take care of my skin and I love that.
Win One!
Are you interested in trying it for yourself or learning more about the product? Great! First, visit the Vaseline website to learn more. Second, comment on this post telling me what your favorite outdoor activity with your family is. Giveaway details below…
Giveaway:
One (1) person will win a bottle of Vaseline Intensive Care Aloe Soothe Spray Moisturizer
Open to U.S. residents only
Must be 18 or older
Giveaway starts today (July 24th) and ends July 31st
Good luck!
This is a sponsored conversation written by me on behalf of Vaseline. The opinions and text are all mine.