October is officially here and so is the start of fall and the so-called 'spooky' season! From getting ready for Halloween to getting the kids back into the full swing of school before the holidays, this is one of the busiest times of the year for moms. Between kids' activities, work, and trying to keep up with everything else on our to-do lists, we barely get a second to breathe!
One of the best parts about October is that the temperatures are still slowly dropping while the weather moves towards winter. That means we get to whip out our favorite cozy jackets, soft sweaters, and more to stay cozy and wrapped in warmth all season long! But with the changing seasons comes changes in trends and the age-old question – as a mom, what should you be wearing to stay comfortable and stylish during October?
To help you get inspired, we've put together 15 of our favorite seasonal outfits for October. Happy shopping!
Here's what to wear in October of 2020:
For The Spooktober Mom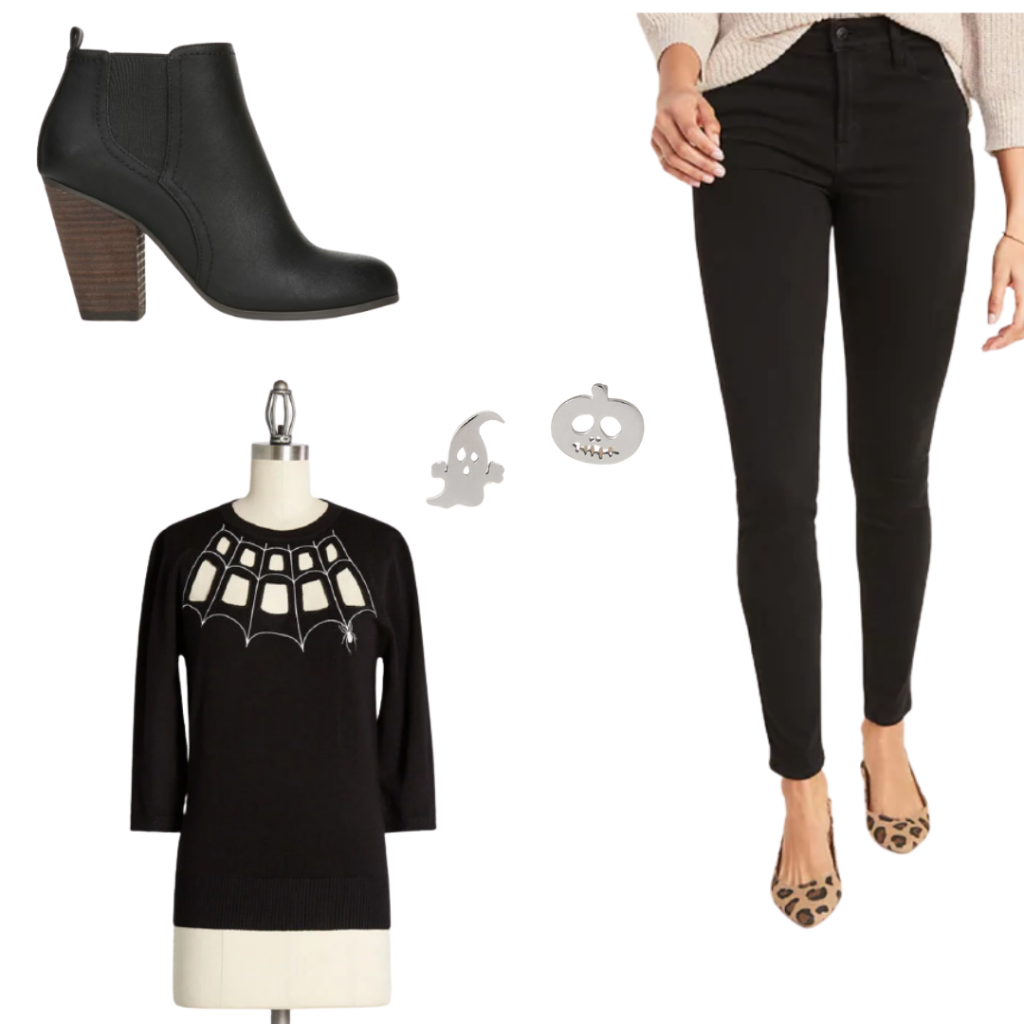 Are you a Halloween lover who really wants to get into the spirit of the season? Slip on a cute Themed Sweater, add a pair of comfy High-Waisted Jeans and add some cozy Ankle Boots for the perfect look.
For The Early-Morning Joggers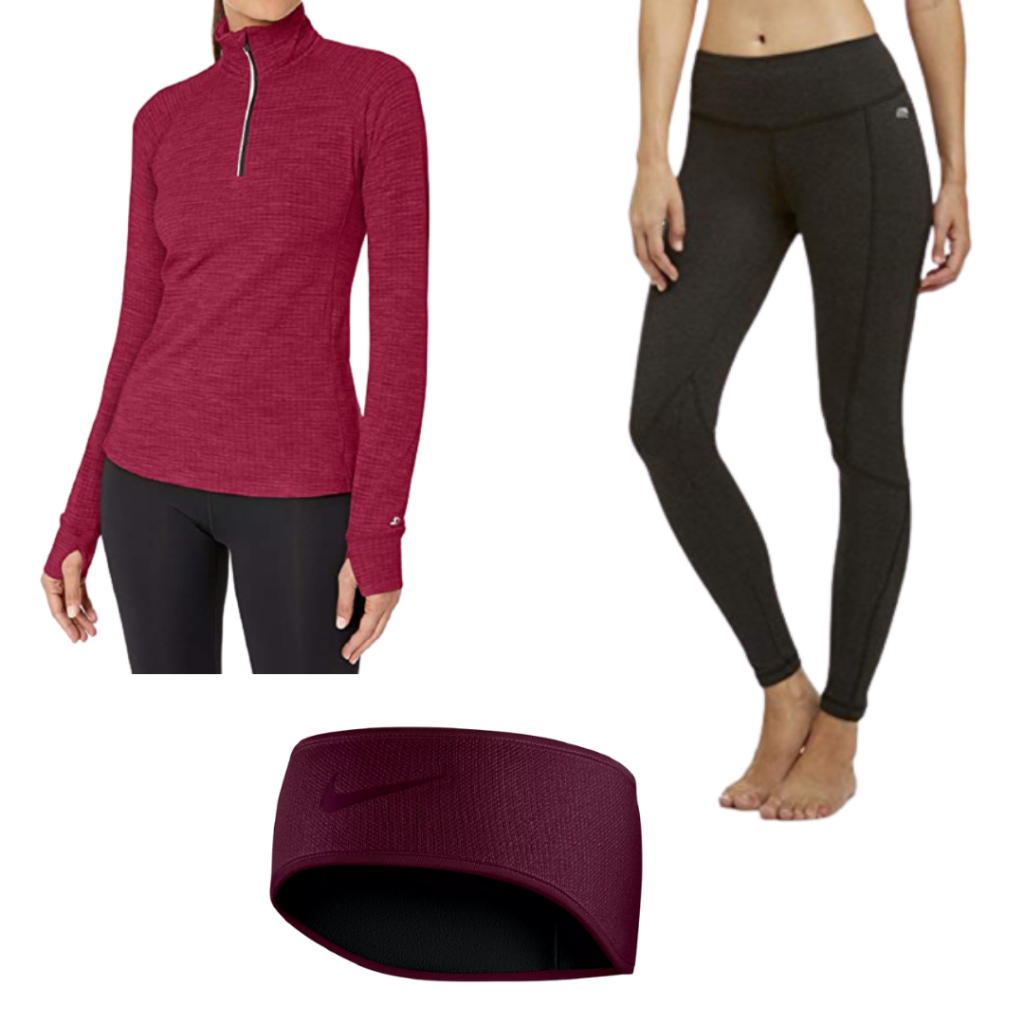 Do you wake up before the rest of the world to get that much-needed exercise therapy? Slip on a pair of lined Running Leggings, add a bold Quarter-Zip Top and an ear-hugging Sports Headband for a cozy yet comfortable look that will beat the morning chill.
For The Beautiful Baker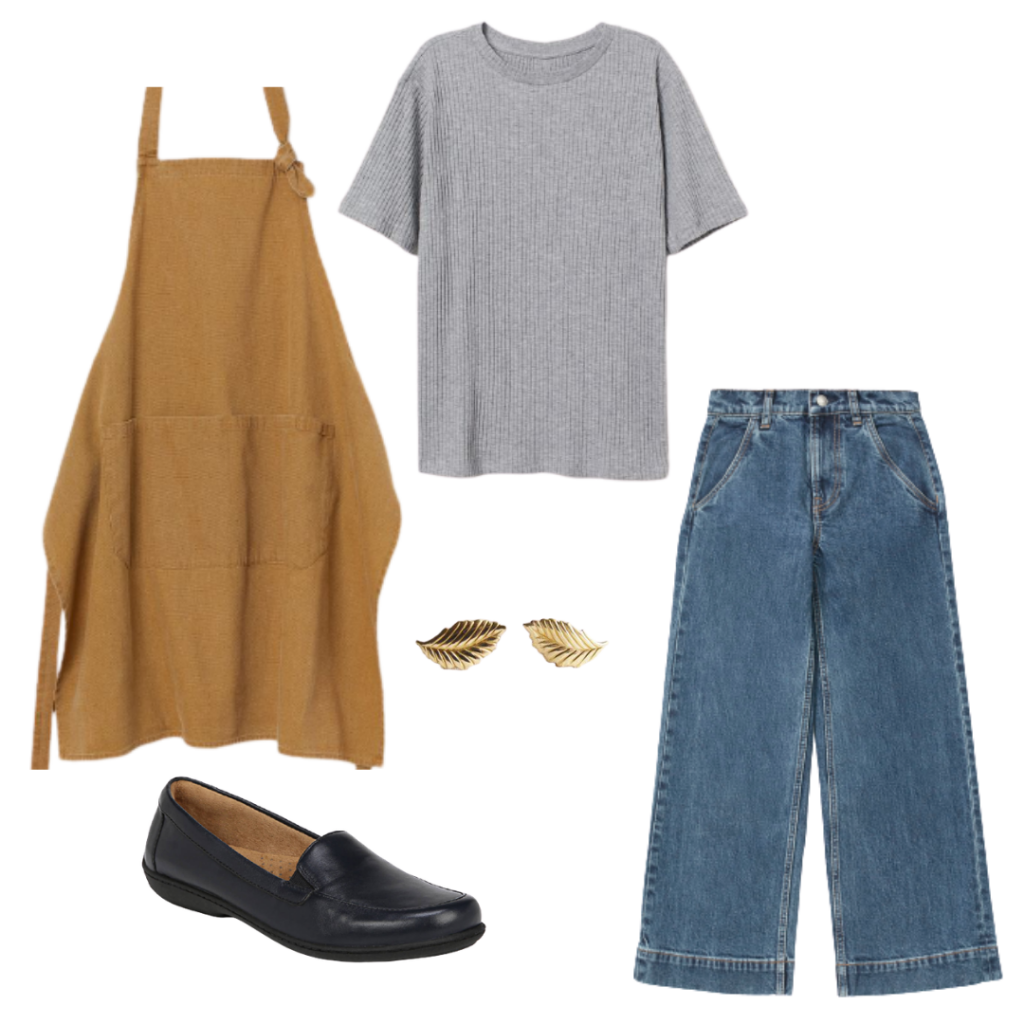 Is your favorite part about October creating all of those delicious desserts in your cookbook? Stay cool while you cook with a pair of Cropped Jeans, an easy Slouchy T-Shirt, a Cute Apron, and a pair of comfy Simple Loafers.
For The Outdoors Adventurer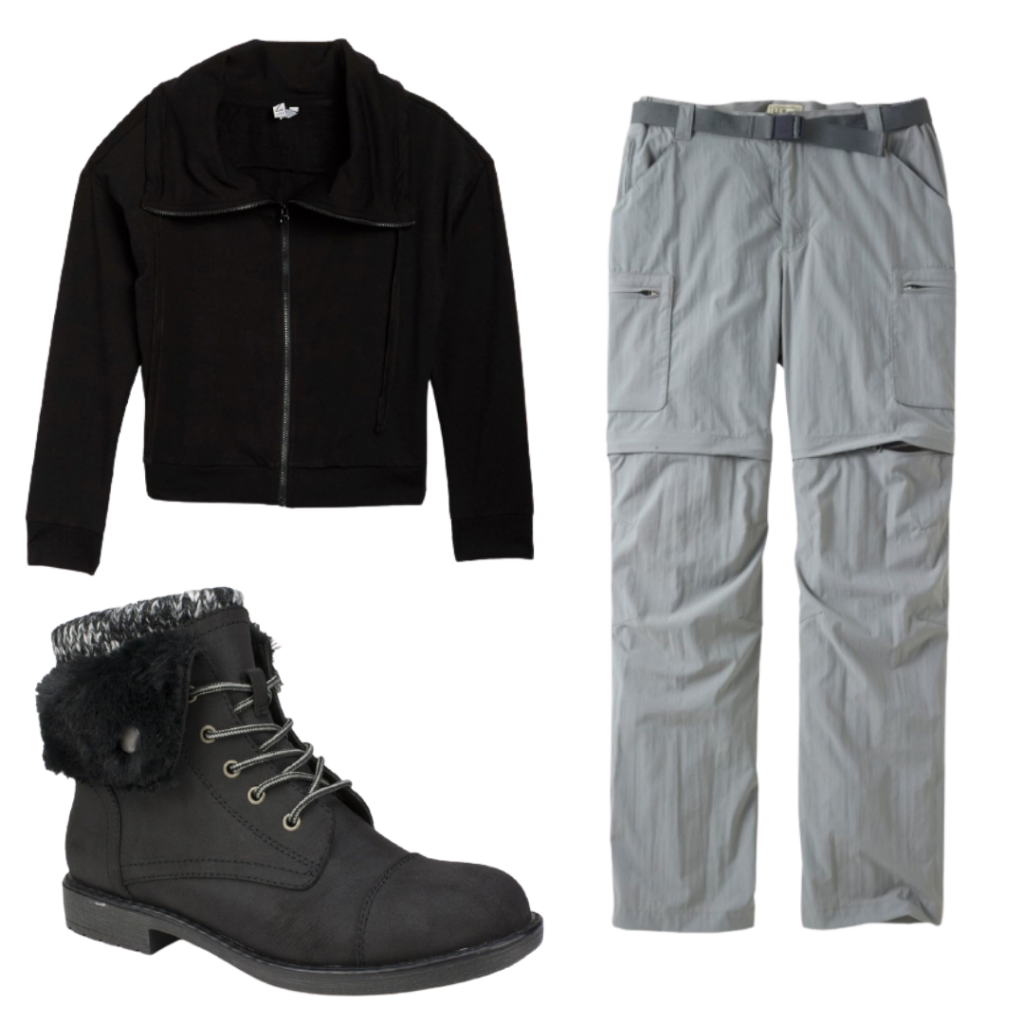 Taking the time to do some outdoor fall activities with the family? Grab a pair of Sturdy Boots, add some Hiking Pants and slip on a Zip-Up Jacket for when the temperature drops and you're ready for any adventure.
For The Work From Home Mom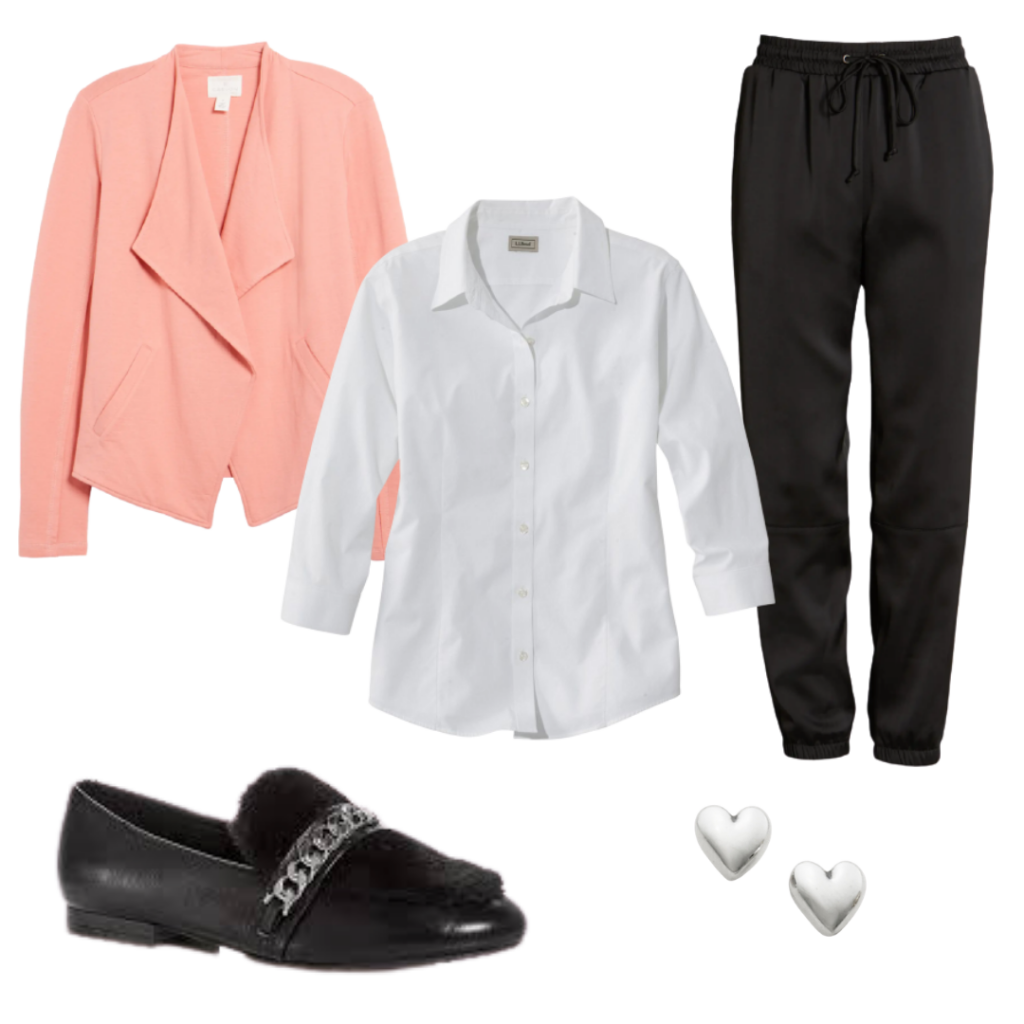 Want to look professional for all of your Zoom calls but still feel comfortable while you work? Grab a pair of sleek Black Joggers, add a tucked-in Wrinkle-Free Shirt and a fitted Knit Blazer for the perfect WFH look.
For The Girls Night Out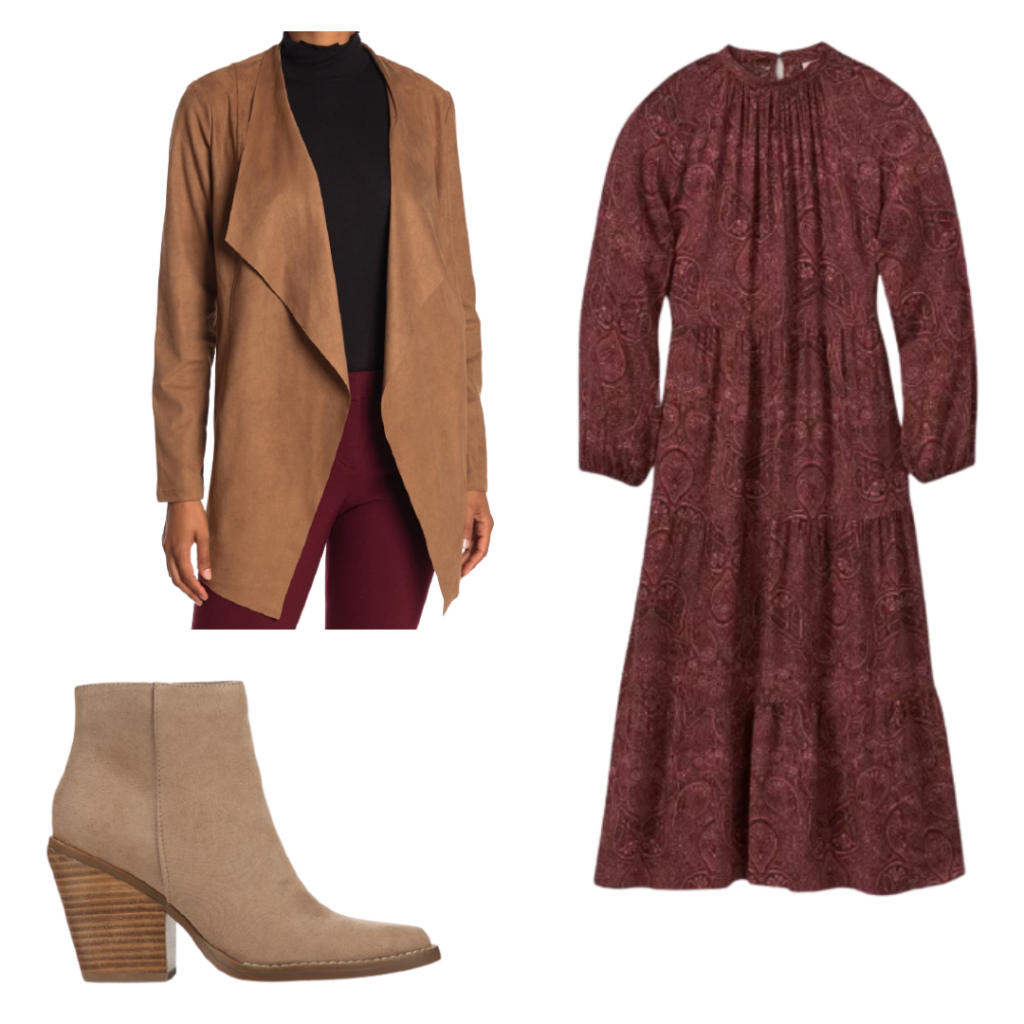 Heading out for a fun-filled night with the girls? Slip on a stylish Long-Sleeve Maxi Dress, add a pair of comfy Ankle Boots and don't forget your favorite Suede Jacket for the perfect wear-anywhere look that will keep you warm.
For The Trick or Treat Escort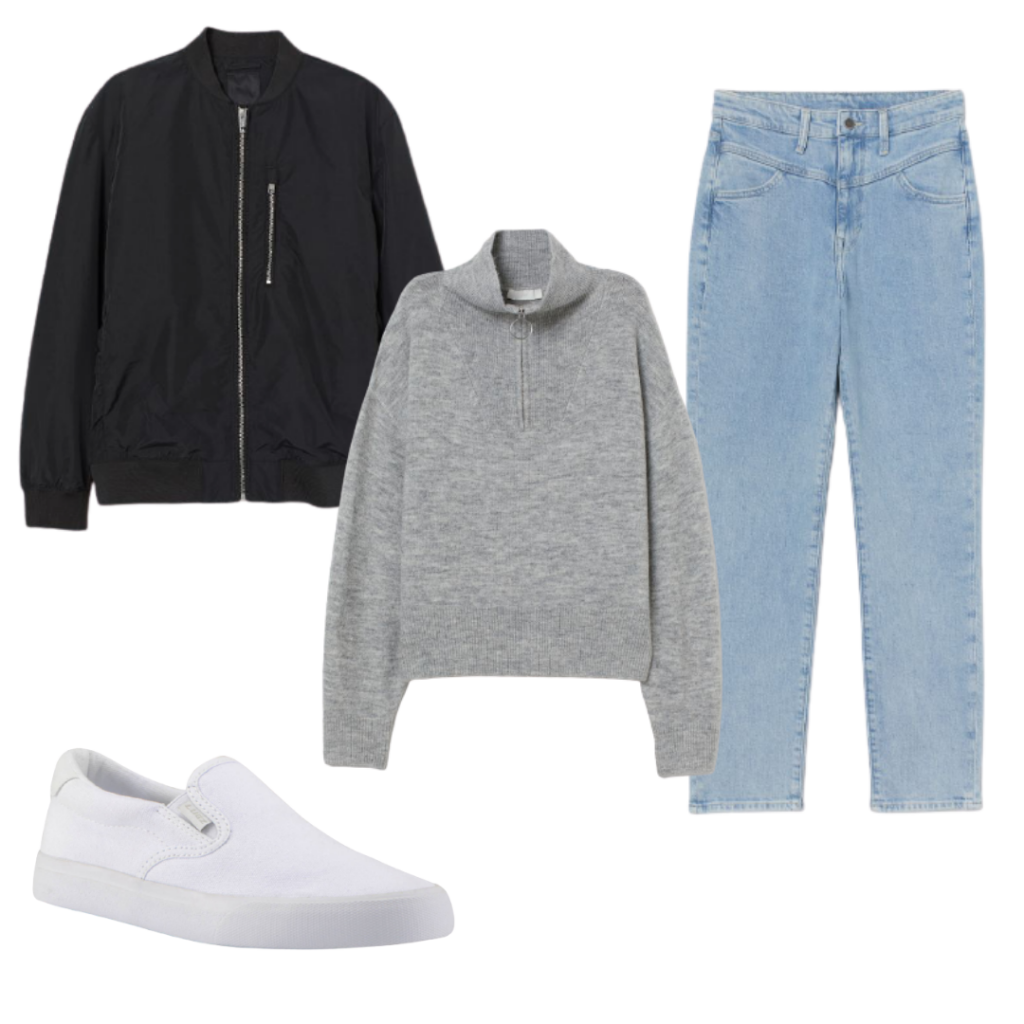 Planning on chaperoning your little monsters around the neighborhood to trick-or-treat? Slip on a pair of Relaxed Jeans, add your favorite Flowy Sweater with a Cozy Jacket and a pair of Comfy Sneakers and you're ready to go.
For The Pumpkin Patch Lovers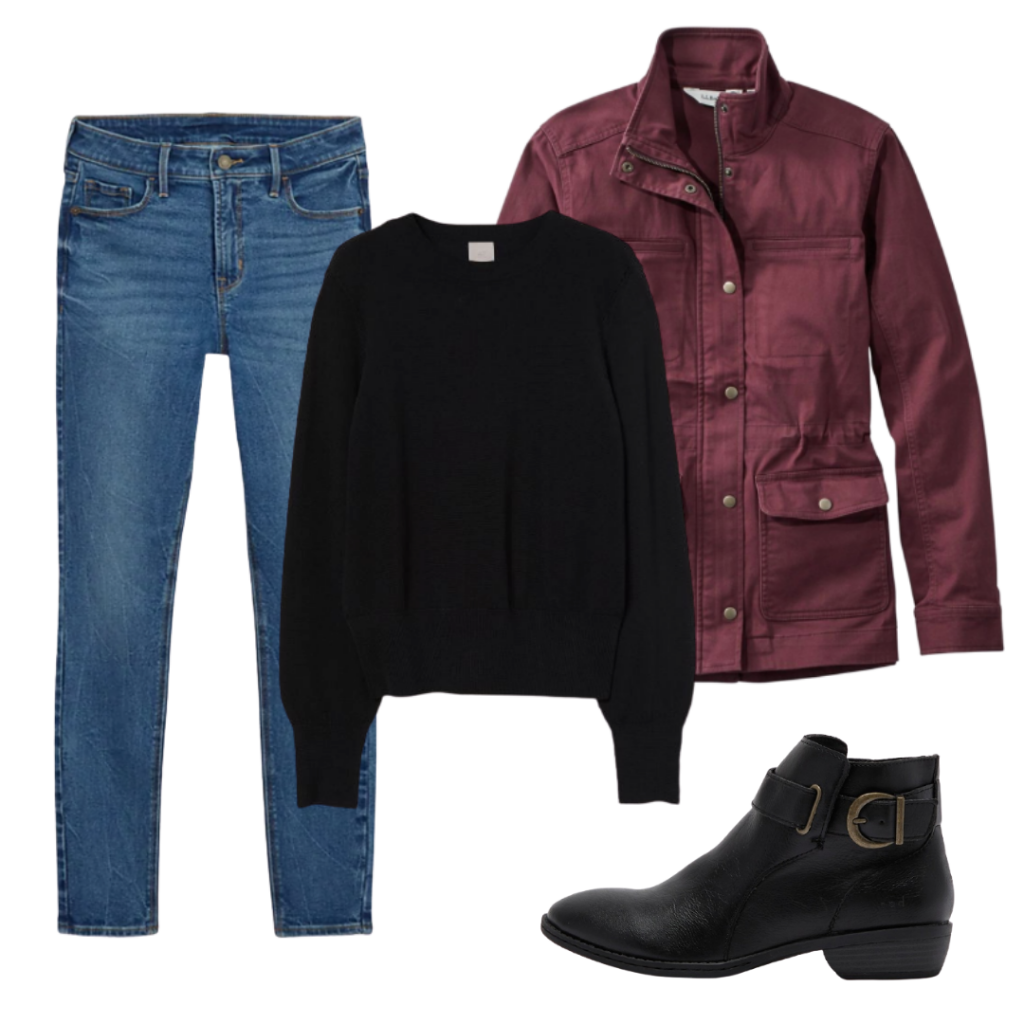 Heading out to find the perfect pumpkin (or two!) to carve for Halloween? Slip on a pair of chic High-Waisted Jeans, add a Slouchy Sweater with a Cozy Jacket and don't forget your favorite Ankle Boots!
For The Cider Sippers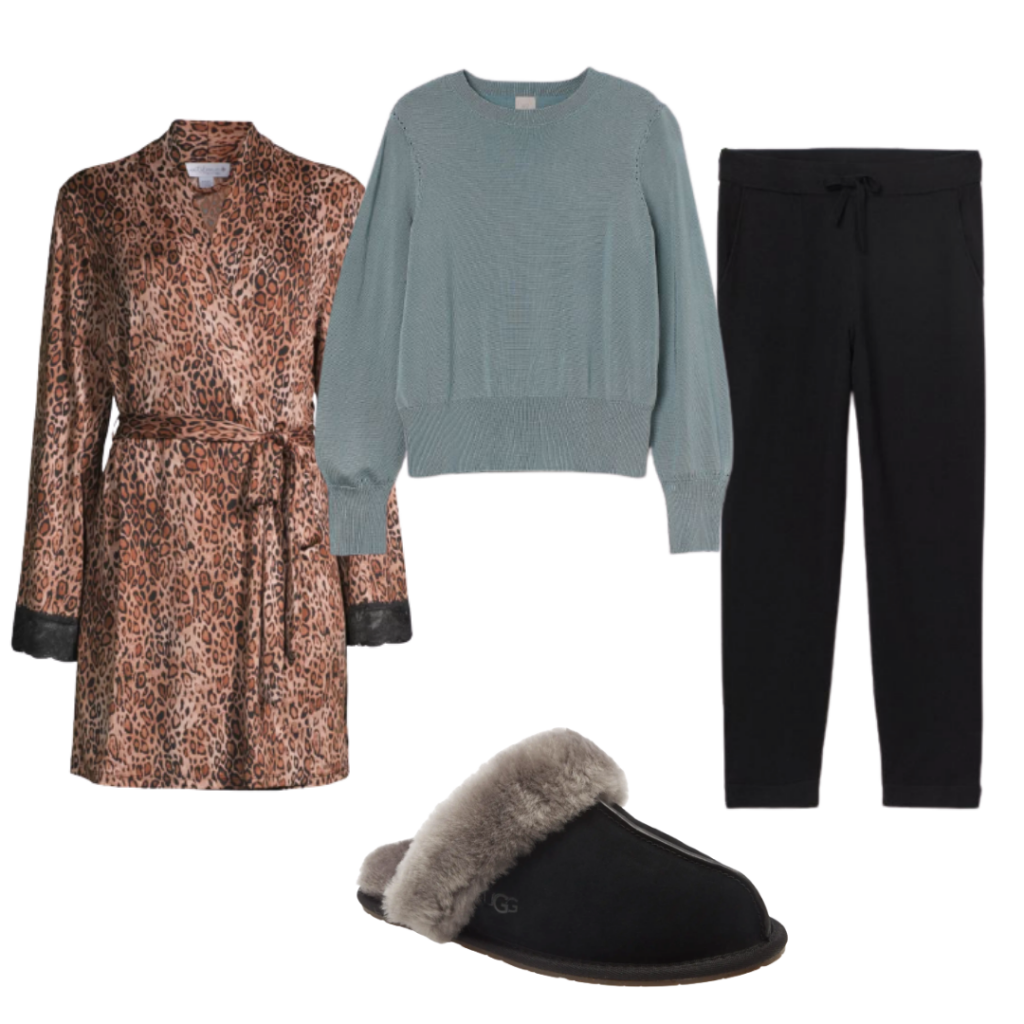 Is your idea of the perfect night one that's spent indoors with a hot cup of cider (we totally get it)? Slip on your favorite Lounge Pants, add a comfy Knit Top and your favorite Printed Robe for the perfect look to help you really relax.
For The Date Night Out
Are you and your other half heading out for a night out without the kids? Slip on a beautiful Mini Wrap Dress, add a pair of Heeled Ankle Boots and don't forget a Classic Moto Jacket for the perfect cozy-chic look.
For The Date Night In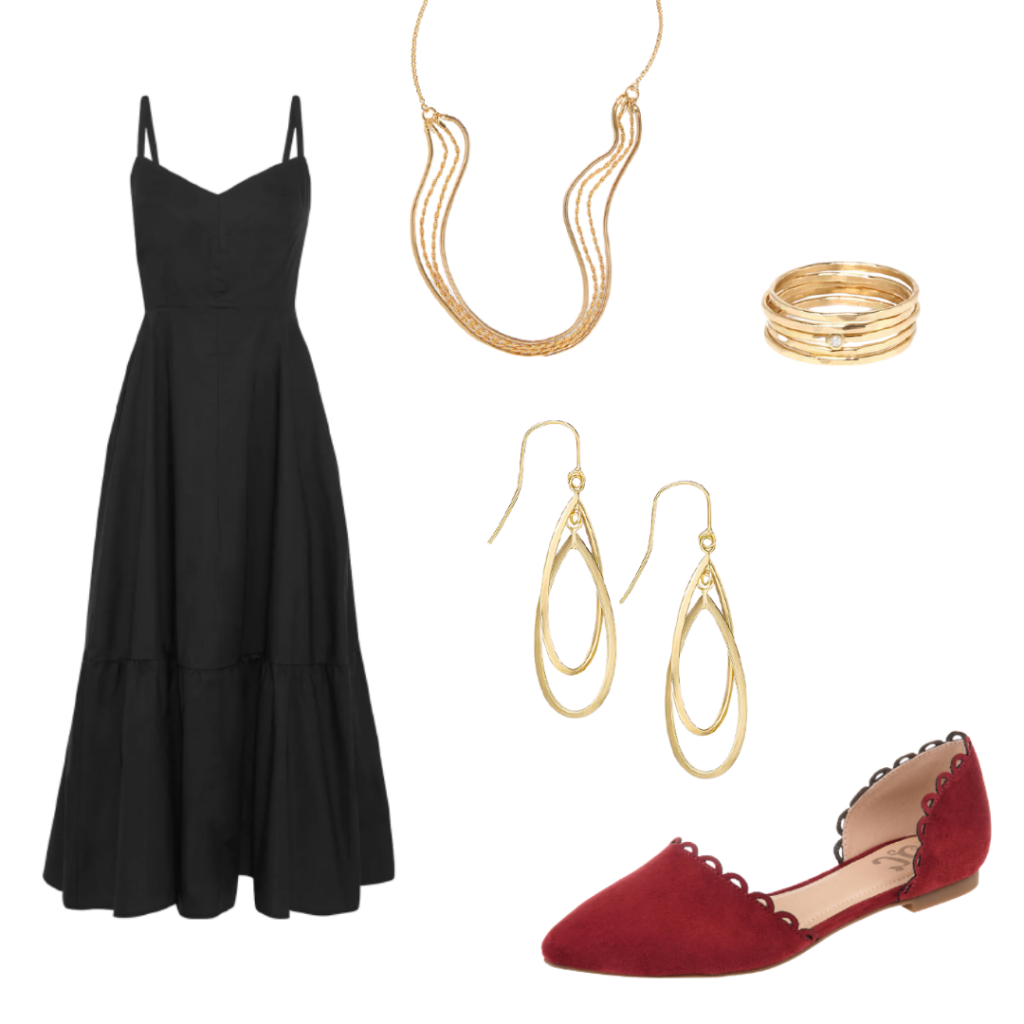 Are you planning on cozying up indoors rather than heading out into the cold? Slip on your favorite Little Black Dress, add a pair of Wear-Anywhere Flats and some chic Minimalist Jewelry for the perfect stay-at-home date night look.
For The All-Weather Traveller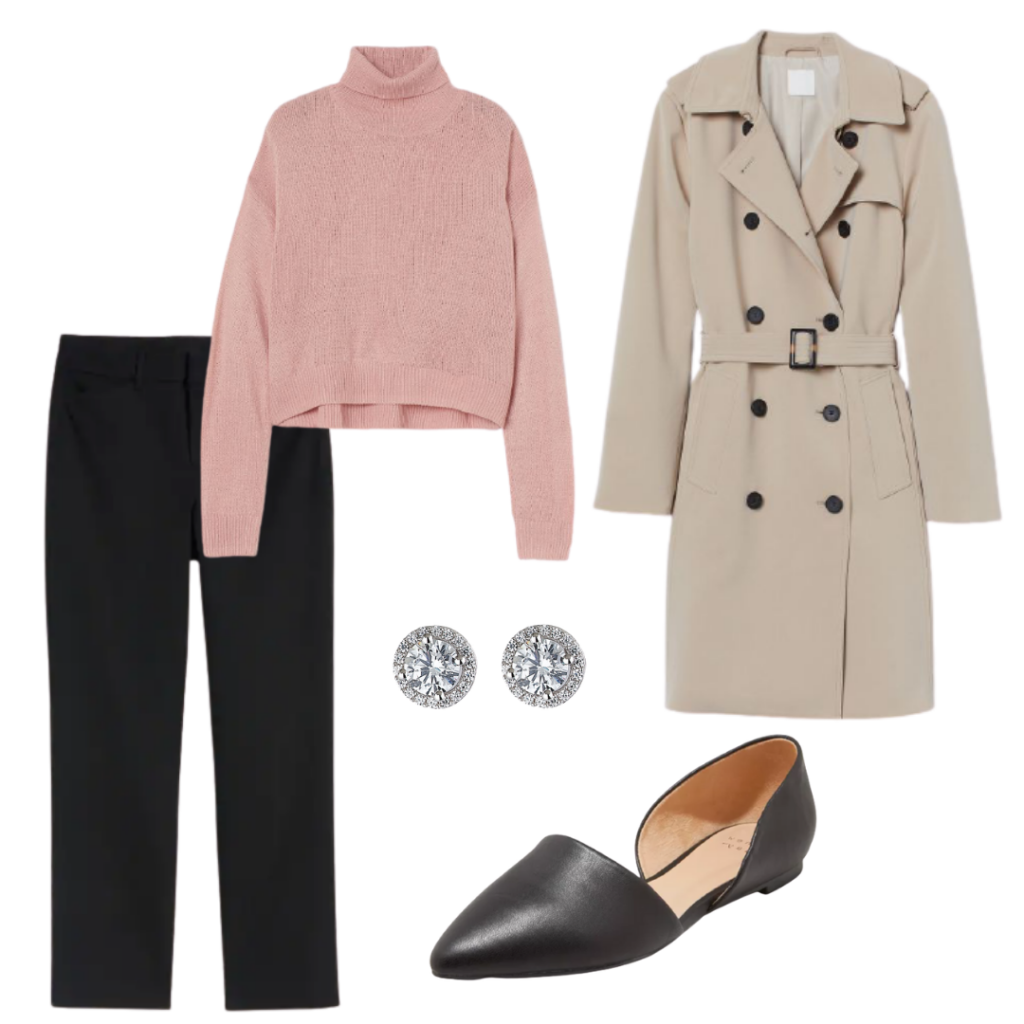 Planning on taking the kids somewhere or just heading out for the day? Stay prepped for any weather ahead with the perfect Classic Trench Coat, a pair of High-Waisted Trousers, a cozy Knit Sweater and wear-anywhere Flats.
For The At-Home Workout Warrior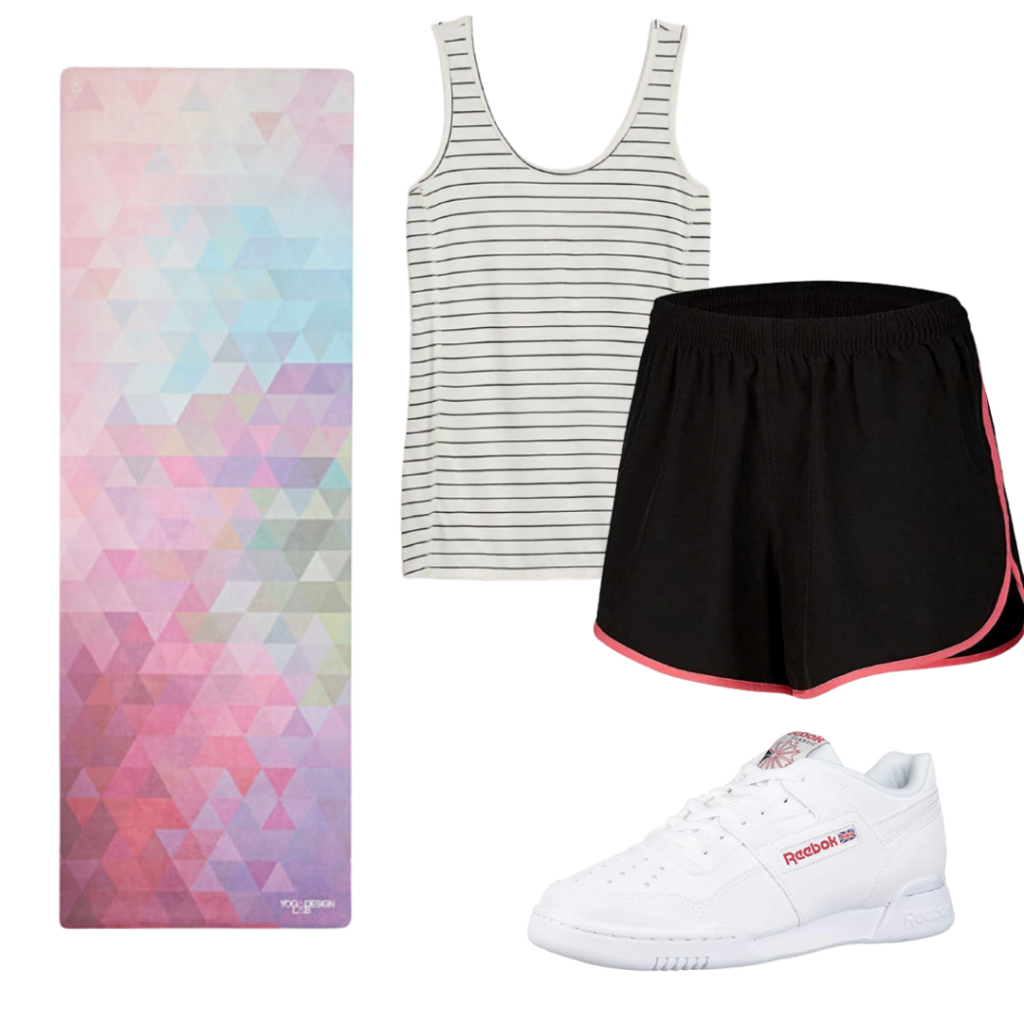 Fitting in a quick sweat session at home? Grab your favorite Anti-Slip Mat, grab on a pair of Workout Shorts with a Comfy Tank, and add classic Workout Shoes for the perfect look that's ready for any activity ahead.
For The Witchy Moms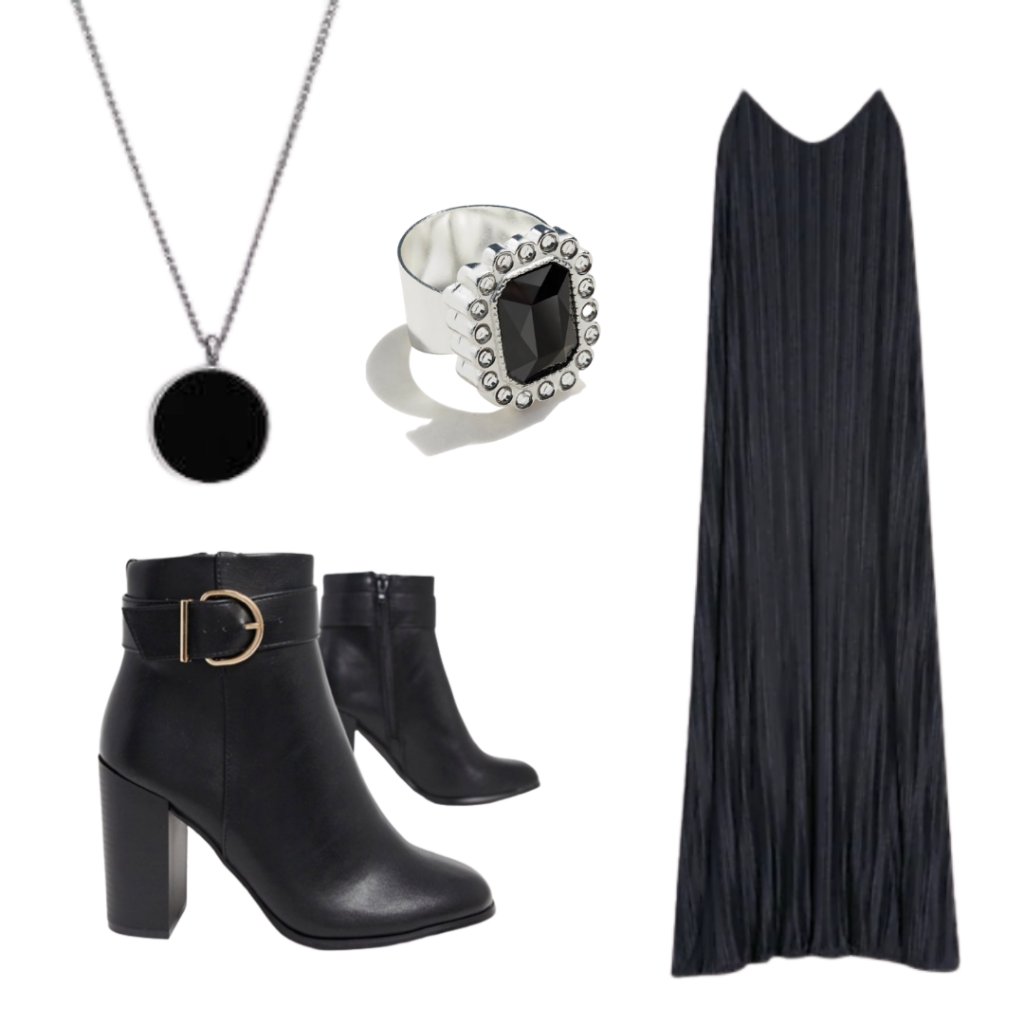 Love all things Halloween (especially the color black)? Get in the spirit of the season with the perfect Black Maxi Dress, a pair of Heeled Ankle Boots and some bold Cocktail Rings for the perfect witchy look.
For The Candy Lovers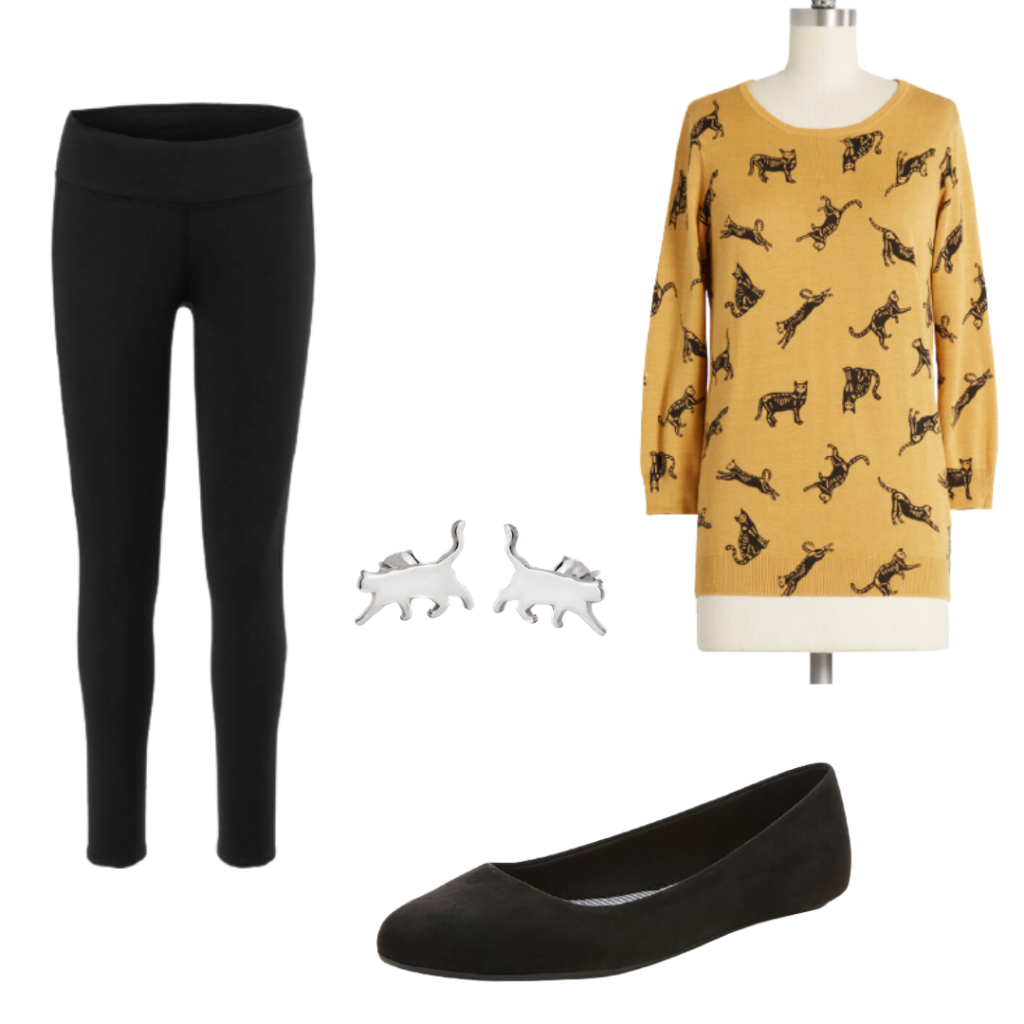 Planning on spending Halloween hanging at home and handing out candy to trick-or-treaters? Stay cozy and comfy all night long with a cute Themed Sweater, cozy Lined Leggings and a pair of Simple Flats.
We hope you enjoyed this edition of What to Wear in October. Here are some other related articles you may also enjoy: