I can definitely say this is the earliest I've ever put up a Christmas tree and it's for a good cause. I think I could get used to seeing this pink beauty up every October. Here is my tree, dedicated to Breast Cancer Awareness month.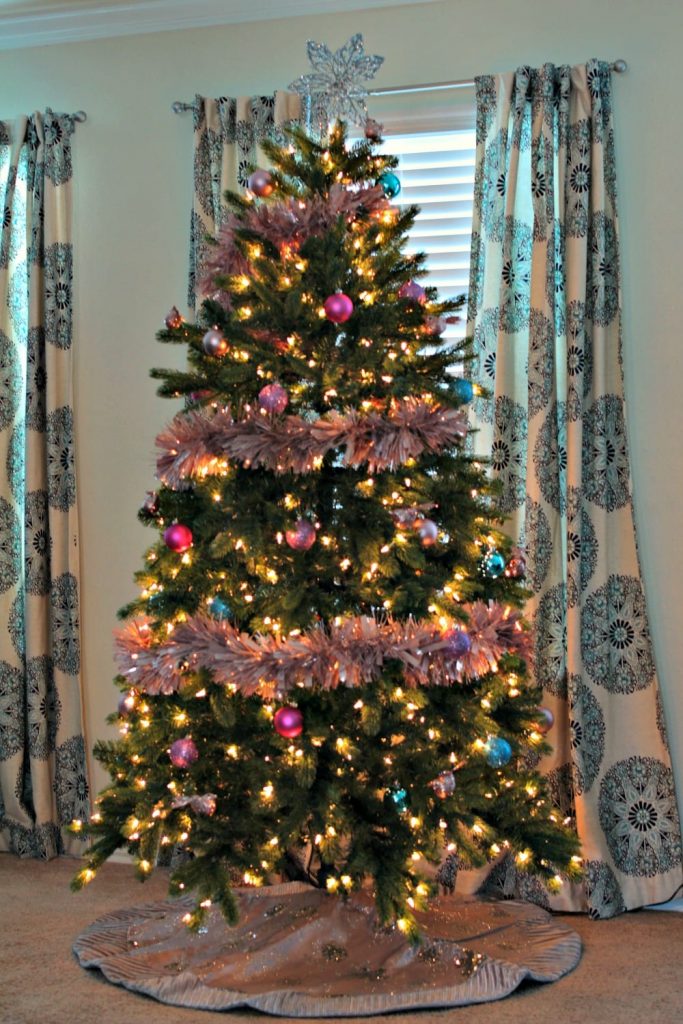 I've partnered up with Tree Classics to show my support for everyone affected by breast cancer and for the research that is being done to find a cure. This gorgeous tree you see is one of their pre-lit artificial Christmas trees and it's absolutely beautiful. Their trees are easy to put together and feature realistic looking tips.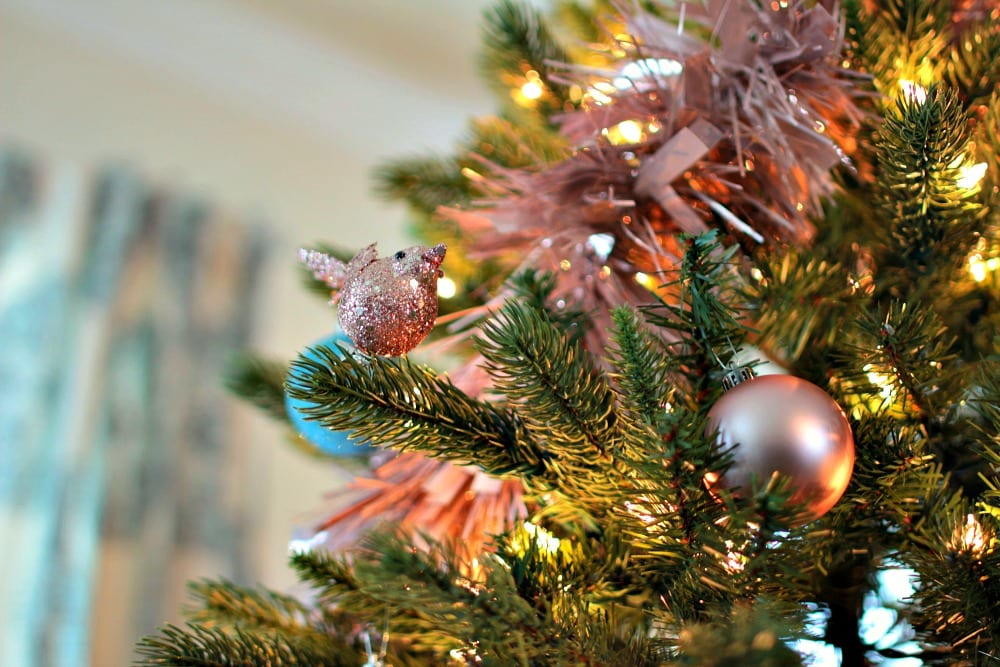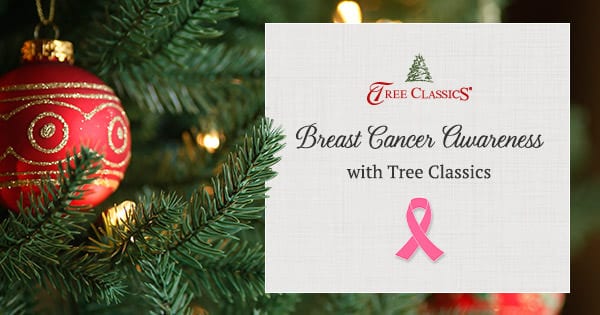 I haven't personally been affected by breast cancer but I watched my mother-in-law go from a healthy, vibrant woman to someone who was so weak she could barely move because of lymphoma. I was living with her when she found another lump in her neck. You see, she was the type of woman who put other's needs before her own and she did just that as she helped me through bed rest with my third pregnancy. She helped take care of my two young children, did my laundry, made sure I was eating properly and was there for me to just talk to. I cherish that time I had with her and am so thankful for the love she showed me and my children.
She lived long enough to hold my third baby and the pictures we have of that moment are some of my greatest treasures. My husband and his 3 siblings were in the hospital with her when she took her last breath and it's a moment in time that will be with them forever. Christmas was her favorite time of year and there's not a Christmas that goes by that we don't think of her and that contagious laugh she had.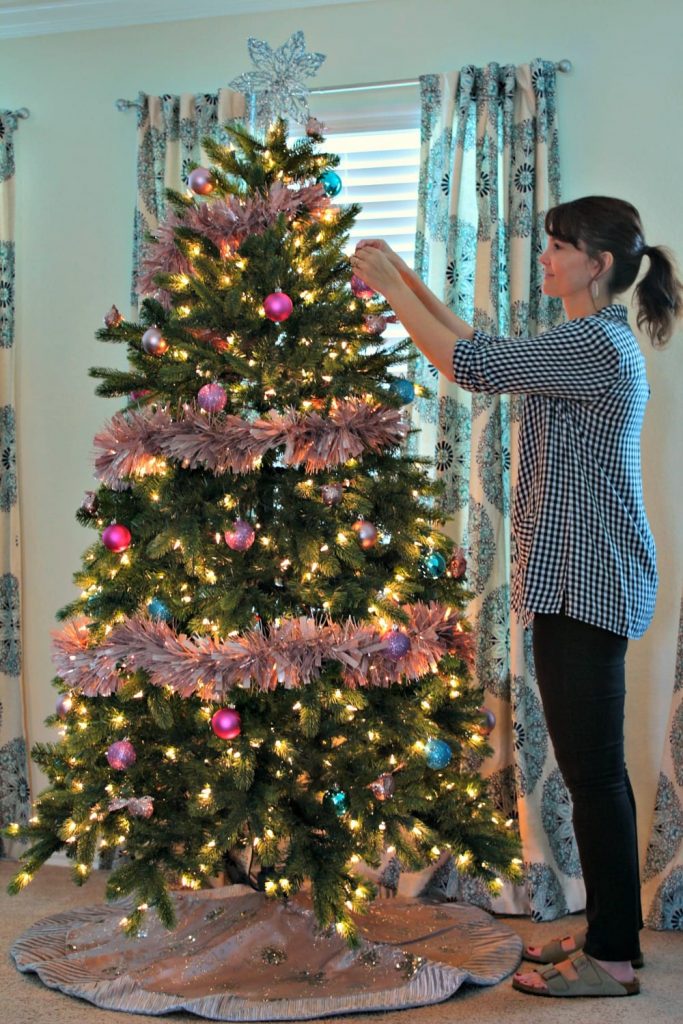 If you've read up on breast cancer statistics or have had it personally affect you, then you know just how important research is. Here are some very important *numbers to be aware of:
1 in 8 U.S. women (about 12%) will develop invasive breast cancer over the course of her lifetime.
In 2016, an estimated 246,660 new cases of invasive breast cancer are expected to be diagnosed in women in the U.S., along with 61,000 new cases of non-invasive (in situ) breast cancer.
About 40,450 women in the U.S. are expected to die in 2016 from breast cancer, though death rates have been decreasing since 1989.
This tree, decked out in pink, is a symbol of support for the women who have gone through, are going through and will go through breast cancer. I celebrate the survivors. I mourn with those who have lost loved ones. I stand in support of those who are fighting the fight and aren't giving up.
Disclosure: Mom Fabulous received samples in order to facilitate this post. All opinions are my own.