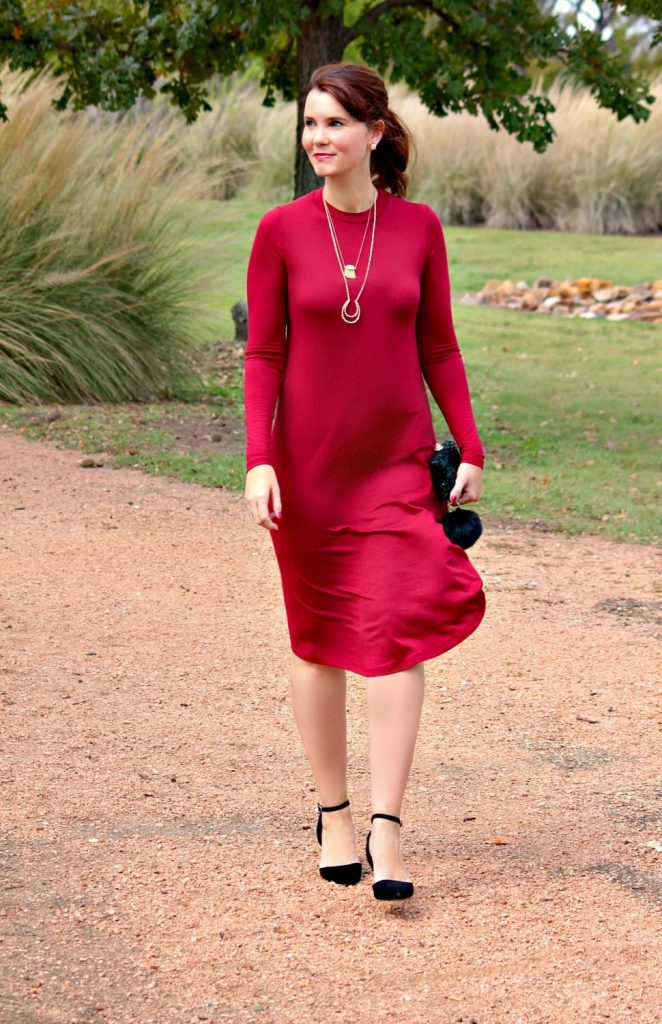 Over the last few months, I've had quite a few of you email me saying you're having difficulties with knowing what staples to have in your closet each season. I've heard you loud and clear and am here to help! Over the next few weeks, I'll share items with you I would consider fall and winter wardrobe staples. These are pieces you can mix and match with other items in your closet and get the most wear from.
One fall staple I love is a dress you feel good in. A dress that is your color. A dress you put on and are ready to take on the world. The dress I'm styling today is one of those dresses for me and I think it might be the 'it' dress for some of you. It's the Remi Long Sleeve Swing Dress from Cents of Style, a company you've most likely heard me talk about before.
You can get this dress today for $21.95 (reg. $34.95) + Free Shipping with code DRESS2016.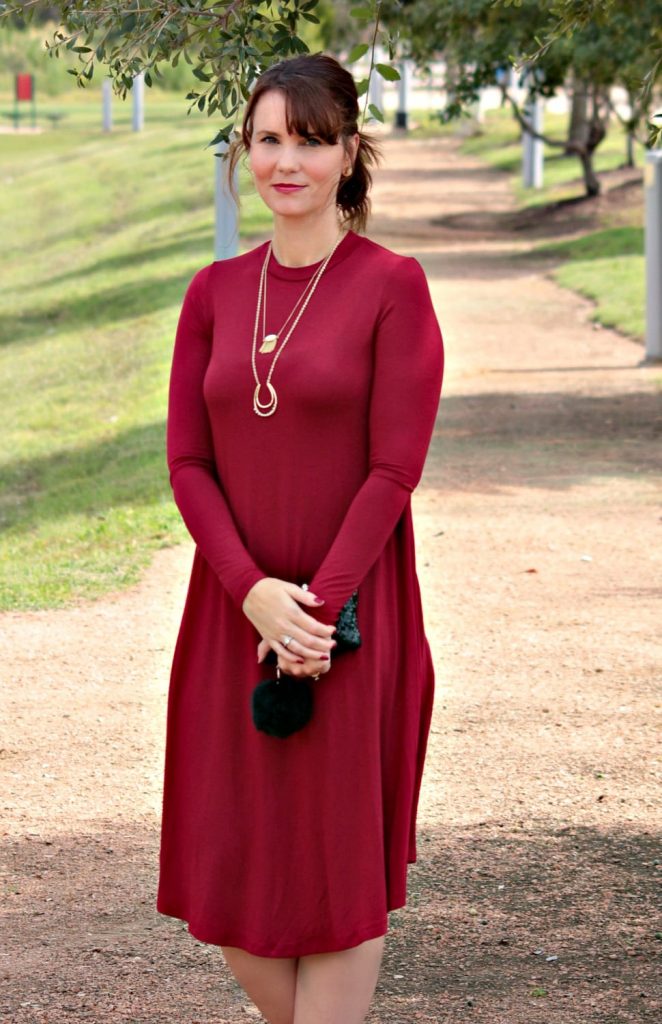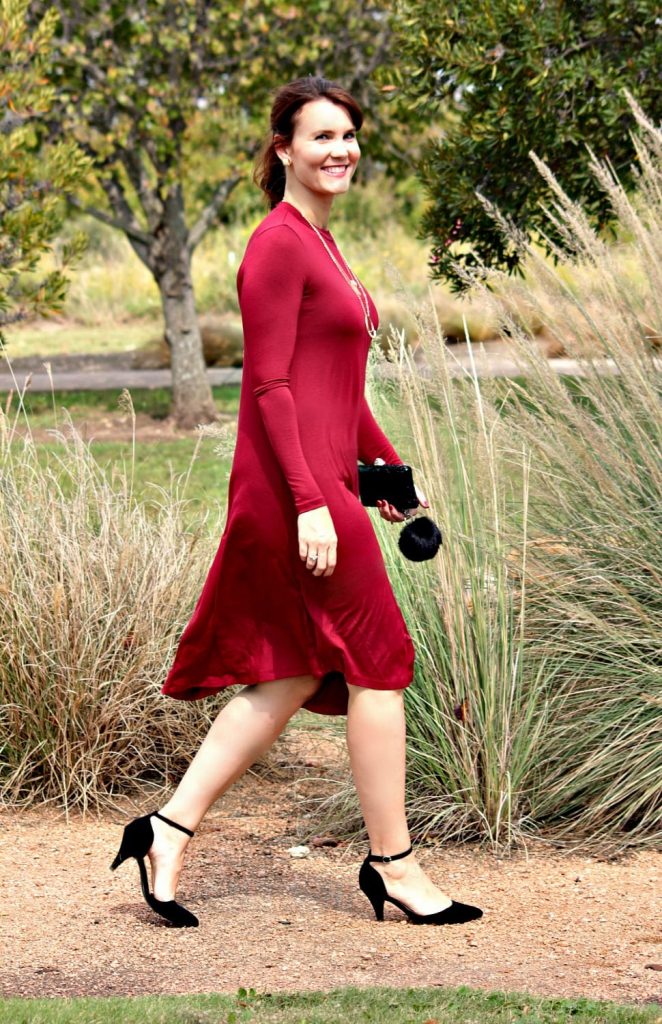 While I do enjoy dresses with a pattern, if you're going for a simple mix and match wardrobe this fall, a dress in a solid color is a great way to go. There are so many ways to style this dress, from dressy to a little more casual and even something in between. You can add in pattern and other colors with your accessories and create endless looks, all with one dress.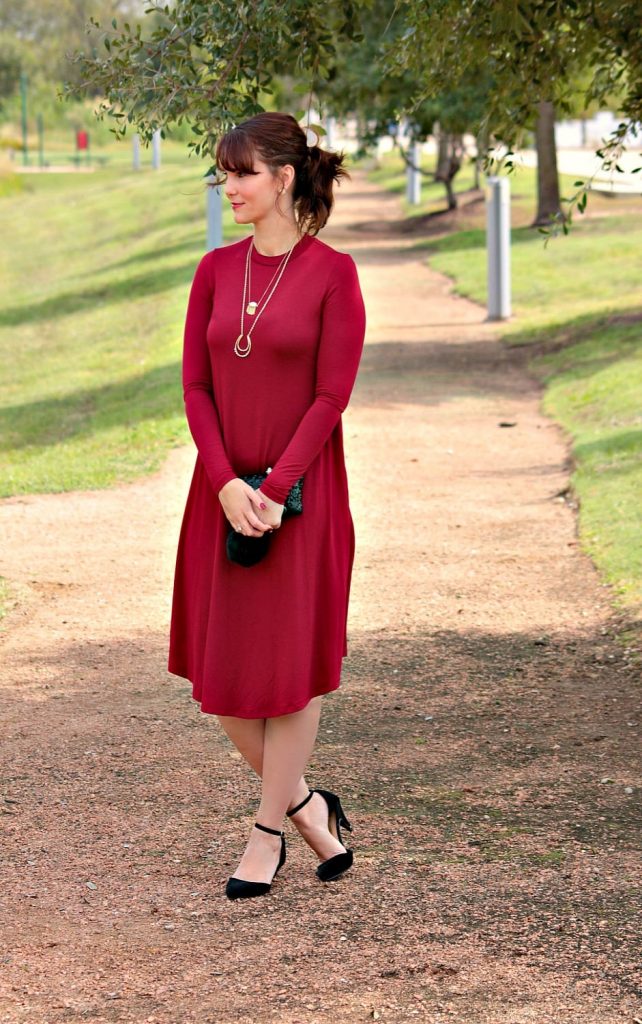 I went with a dressy look and styled it as if I were heading to a Holiday party. I'm wearing my black strappy heels and accessorized with the Dalton Two Strand Open Teardrop Necklace and a black sequin clutch. I received this necklace with the dress and I am so excited to pair it with other outfits.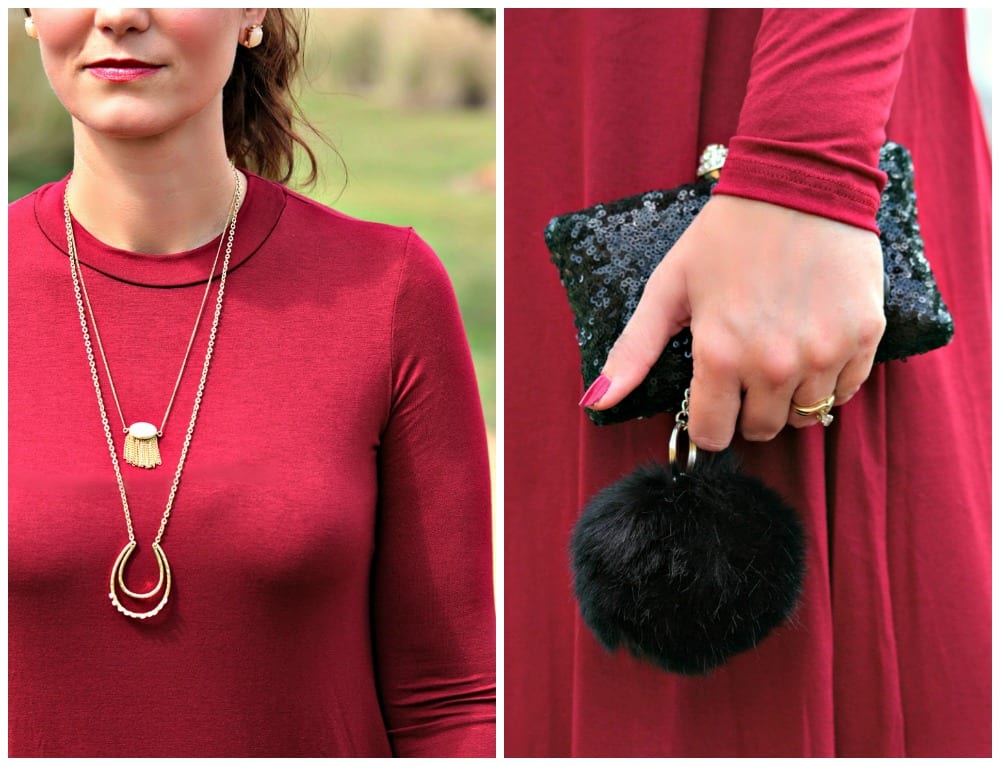 For a more casual look, you could wear the Remi Dress with a scarf and booties. I can just imagine how gorgeous this would look with a black faux fur vest, kicking your style game up a notch. If burgundy isn't your color, no need to worry. This dress comes in 17 colors!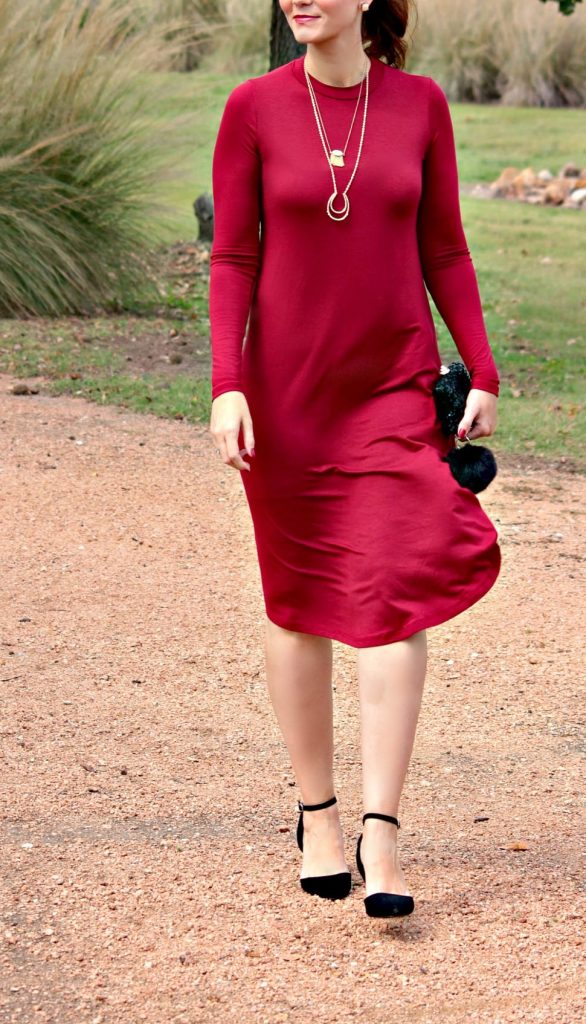 Be sure to watch this fun video of three different body types styling this dress three different ways. It's a really cute video and I love how Cents of Style is embracing all body types!
Order your dress today for only $21.95 + Free Shipping when you use code DRESS2016.
Disclosure: This post contains affiliate links. Please read our disclosure policy here. Mom Fabulous also received samples in order to facilitate this post. All opinions are my own.