*Sponsored post by Mirum Shopper. All opinions are my own.
How would you describe the men in your life and their personal style? Are they very laid back and put on whatever's clean? Do they stay on top of the trends? Or maybe they're more into how their hair looks than the clothes on their back?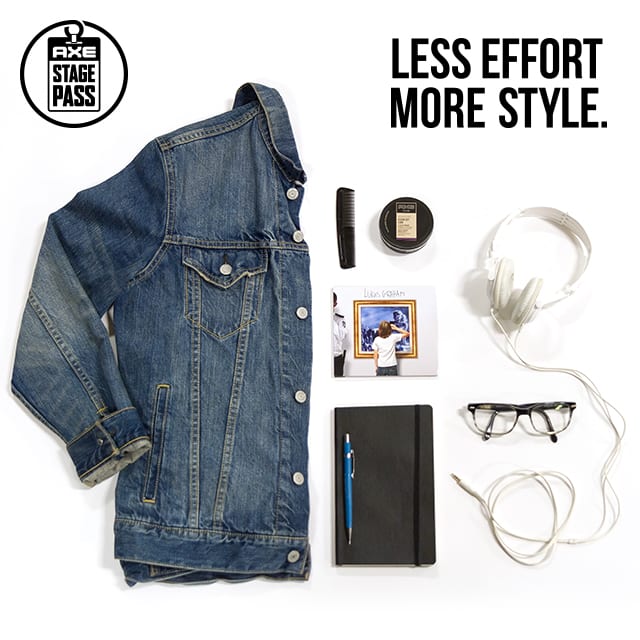 The three guys in my life – my husband and two sons – all have very different styles. My husband leans more toward the style personalities of Mark Zuckerberg and Steve Jobs; meaning he likes to have a simple wardrobe he doesn't even have to think about. As for his hair…he's been bald by choice since he was 18 when he shaved his head while we were living in Europe. So yeah, he's a very low-key kind of guy.
My oldest son could live in jeans, flannel shirts, and boots.  Here's a peek at his personal style.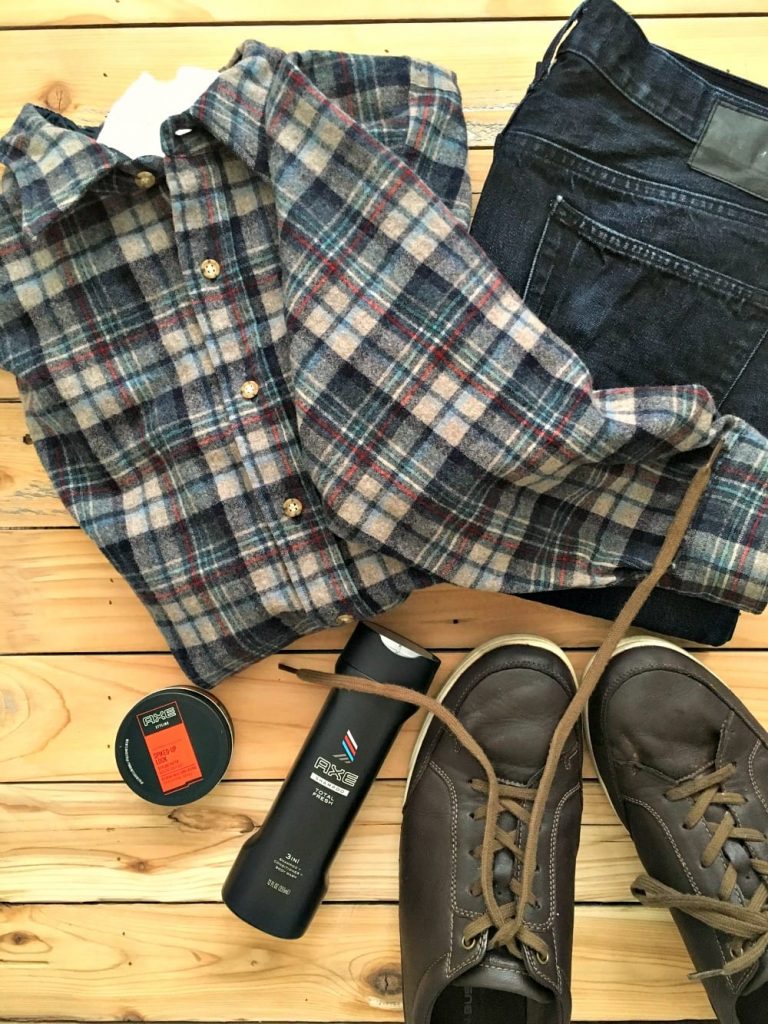 My youngest son despises jeans and lives in khaki shorts, button up shirts and skate shoes. Even if it's twenty degrees outside. Here's a favorite outfit of his.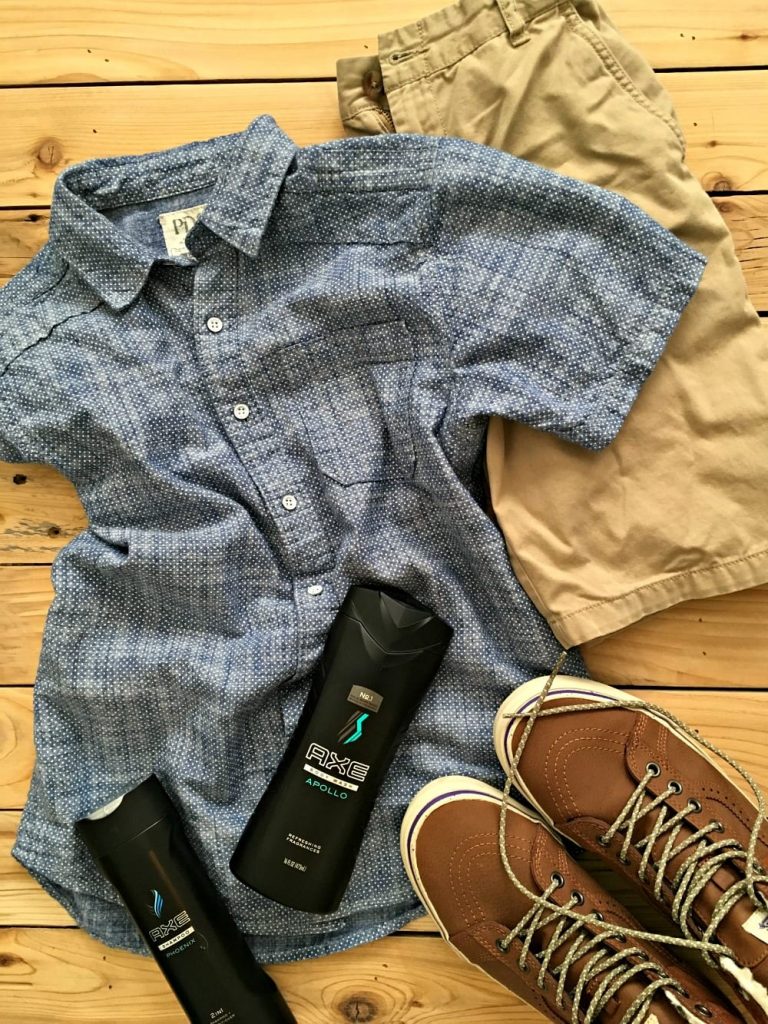 Although my husband has no hair now, he was known as a teen for his great hair. (It's one of the first things I personally noticed about him when we met.) It's a trait he passed down to his boys. I hear more about my sons' hair and how great it is, than just about anything else. They both trust their best trait to Axe hair products, in particular, the putty. It holds the style they want like no other product and has become a definite favorite. My oldest son who's 17, has been using Axe putty since he was 11.
My three guys' personal styles may be different, but one thing they all have in common is they like to smell good. Here are a few of the current Axe products they're using. You can find any of these at your local Walmart.
They prefer the 2-in-1 products, like the shampoo + conditioner, which gets the job done quicker. It was a great day when we discovered the 3-in-1, which is shampoo, conditioner and body wash. When you want to shower before school and get out the door in time, it helps to have products like this that work for you. It's multi-tasking at its best, as my husband likes to say.
If your guys like Axe products as much as mine do, give them a heads up about the Axe page on Walmart.com. It features some of today's hottest artists, like Lukas Graham. You can watch exclusive performances and have a backstage experience, all from the comfort of your computer or phone. There's a ton of content there to keep you busy for a while.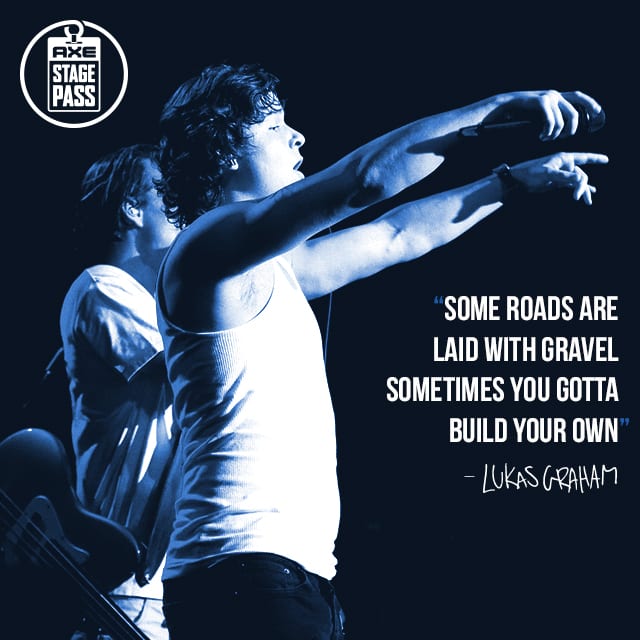 Axe products are all about less effort and more style; which is perfect for the guys in my life.