I love it when you put on an item of new clothing and instantly know this will become a favorite. Most days I dress very casual between working from home, shooting cooking videos and transporting kids here and there; casual is the way to go and I love it. (Although there are some days I would love to throw on classy work wear and head out to a job in the city like Elle Woods in Legally Blonde.)
I have really come to love the pieces I receive from J. Jill. They are well made, quality items that I know I'll be wearing for years to come. I recently received their blue and grey striped Shoulder-Zip Pullover and it is casual perfection.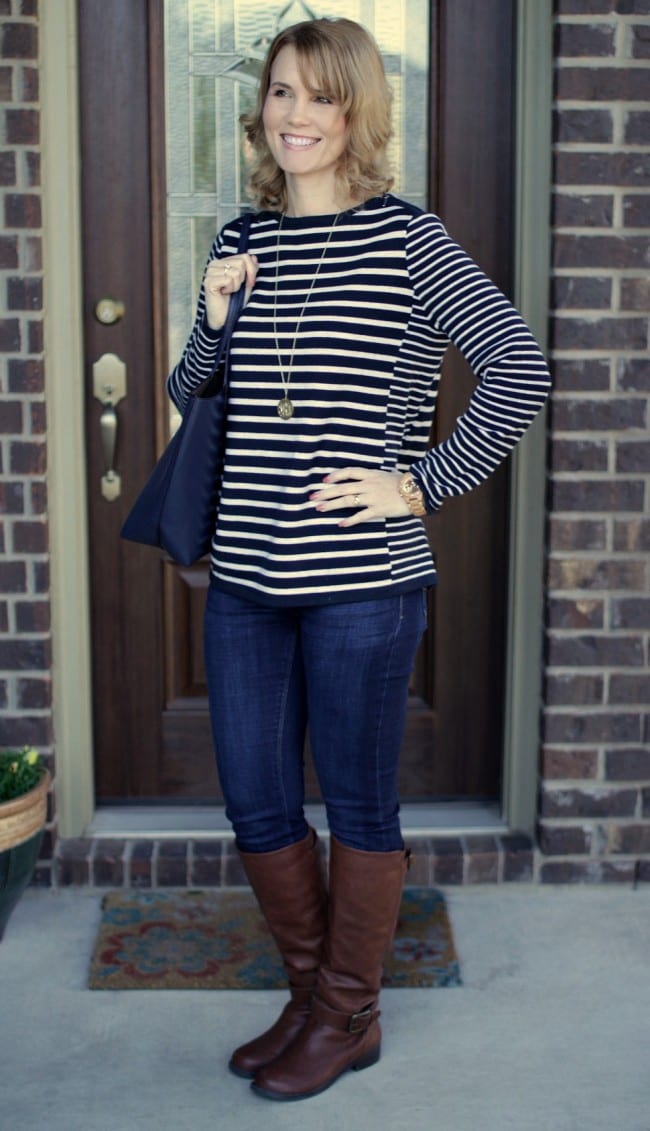 There is so much to love about this pullover. The weight is between a sweater and a long sleeve knit, making it perfect for the winter to spring weather transition time.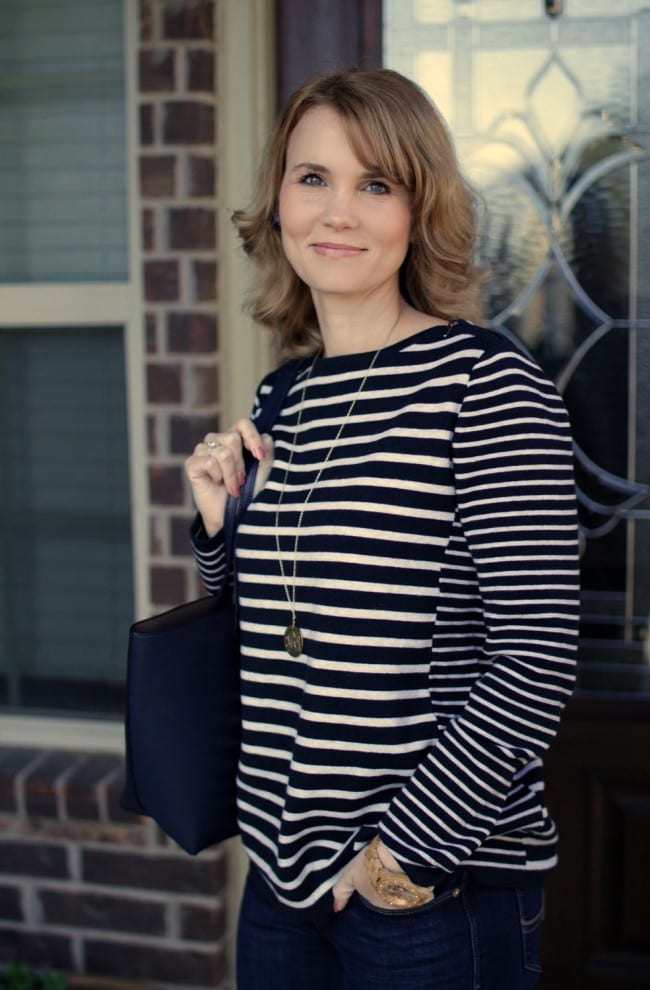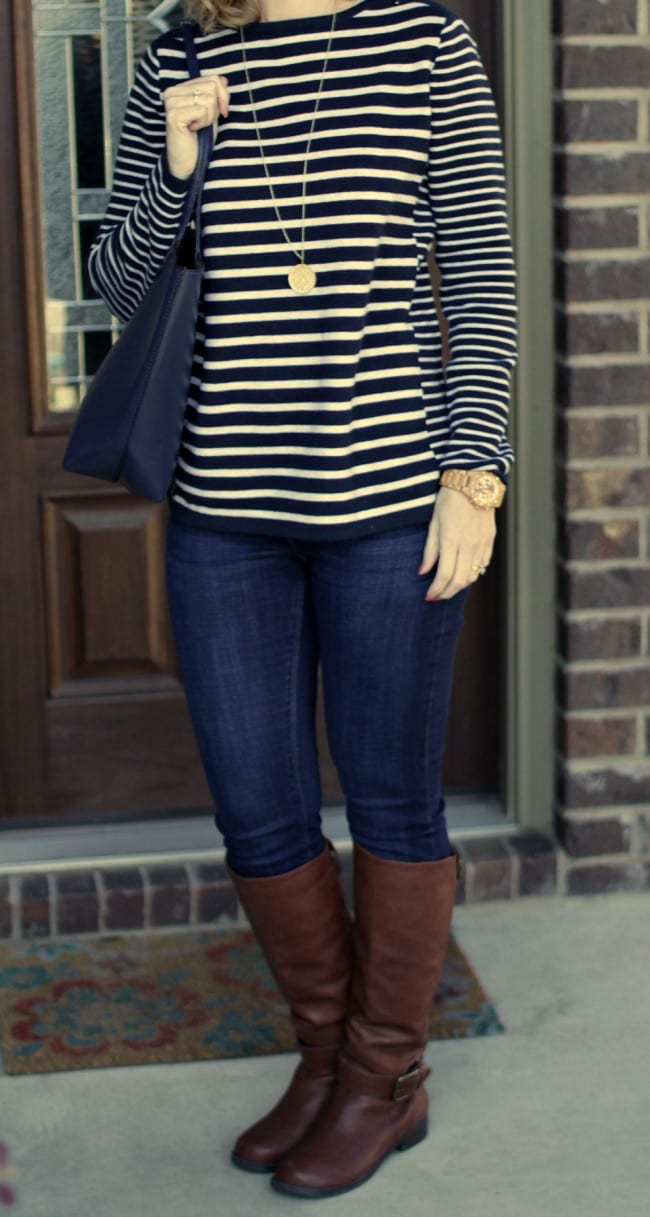 Outfit details: Striped Shoulder-Zip Pullover | Dream Jeans | Riding boots (similar) | Tote Bag | Necklace
I wore this exact outfit the other day when it was in the low 50s and it was perfect. I didn't even need a jacket because the pullover kept me plenty warm, but not too warm. It sits just above the hips and the zipper detailing on the shoulders makes it really classy.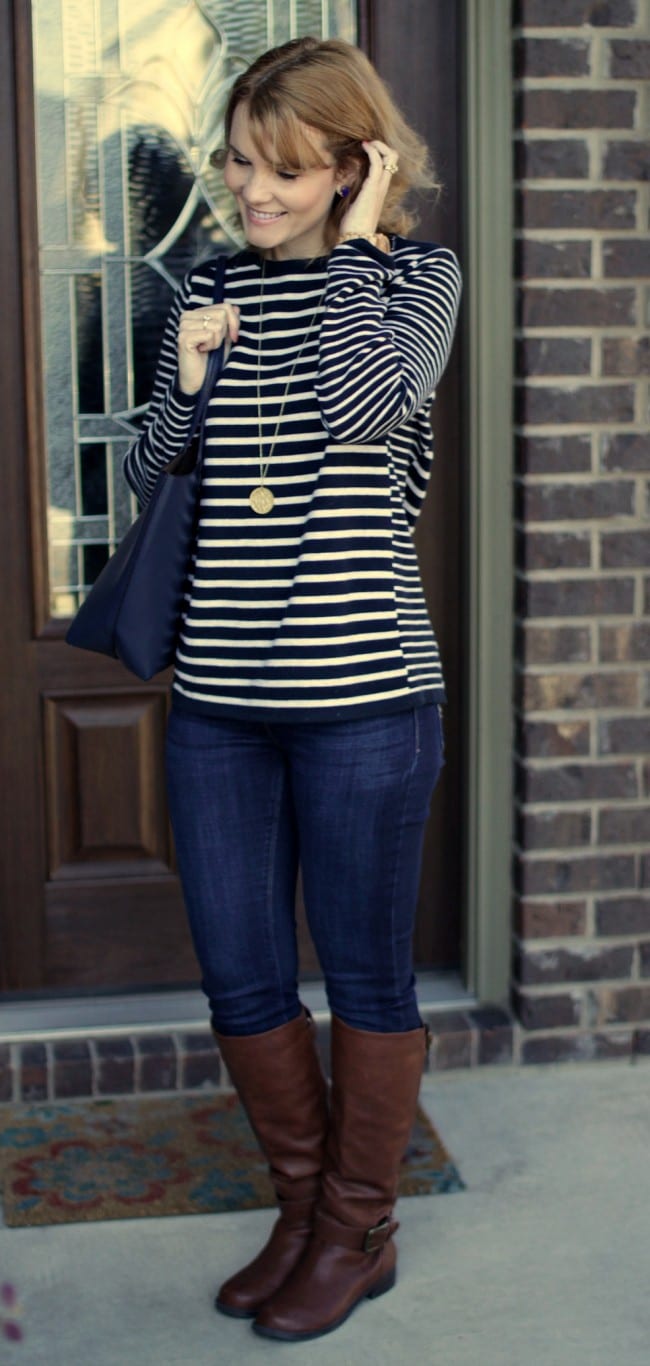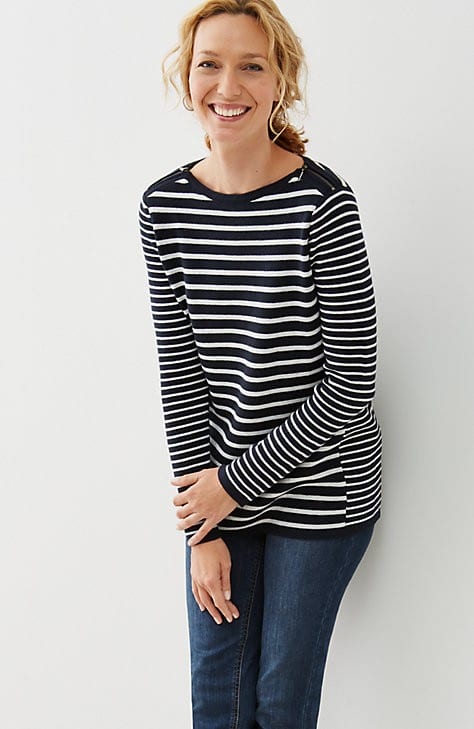 The Shoulder-Zipped Striped Pullover is part of J. Jill's new arrivals collection. I highly recommend browsing through their new arrivals section because there is a lot to love there!
Tell me, do you dress casual or dressy most days?
Stay tuned for an outfit idea featuring a pair of sandals I've had my eye on for awhile. Let's just say I had a pair of these in the 90s. 😉