It's time for another Cute Outfit Ideas of the Week! This one features my favorite long cardigan outfit, plus outfit ideas I put together with this very versatile and comfortable item of clothing. A long cardigan is definitely in my top 5 favorite pieces to wear and this one I received from J. Jill has seen a lot of wear in the last week. I seriously can not get enough of it!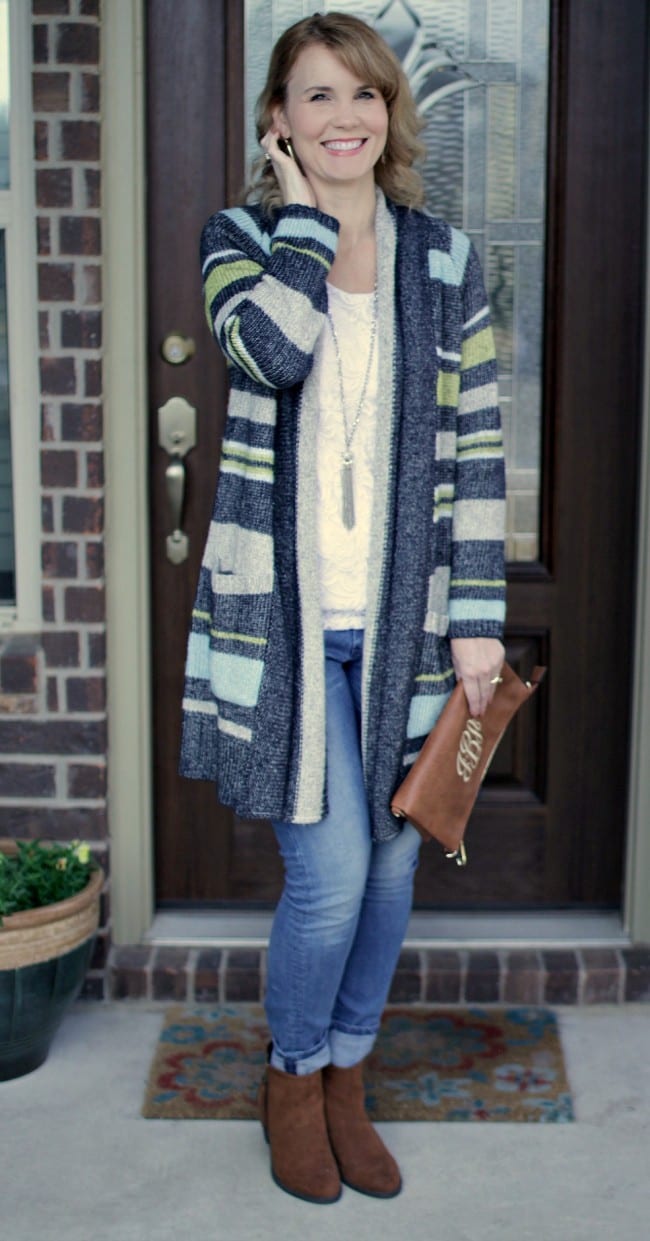 Outfit details: Mixed-Striped Long Cardigan | Lace Shirt (similar) | Jeans | Brown Booties (sold out but similar here and here) | Monogrammed Clutch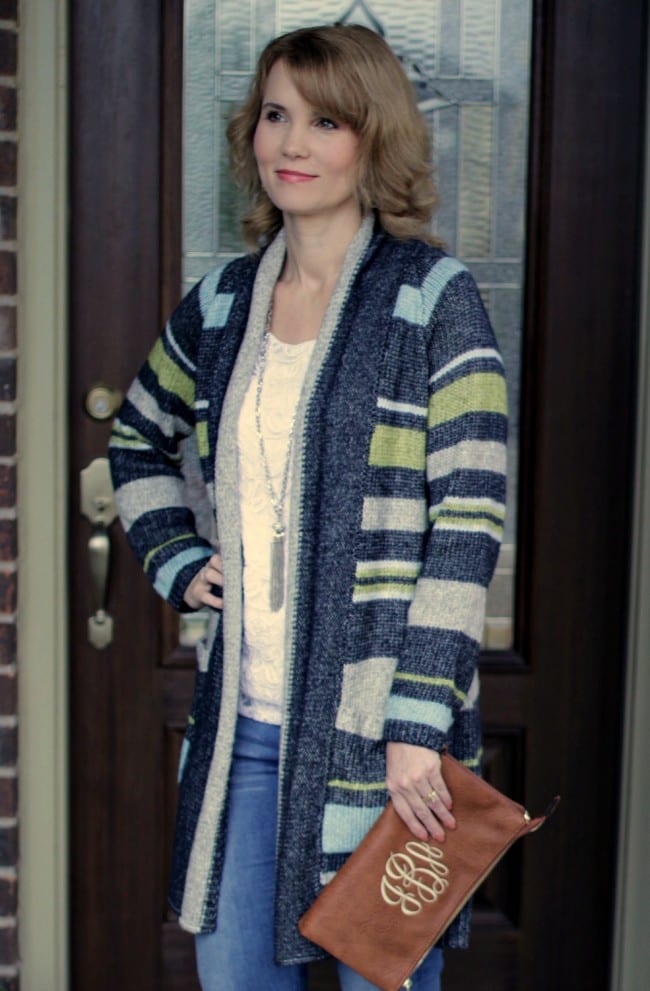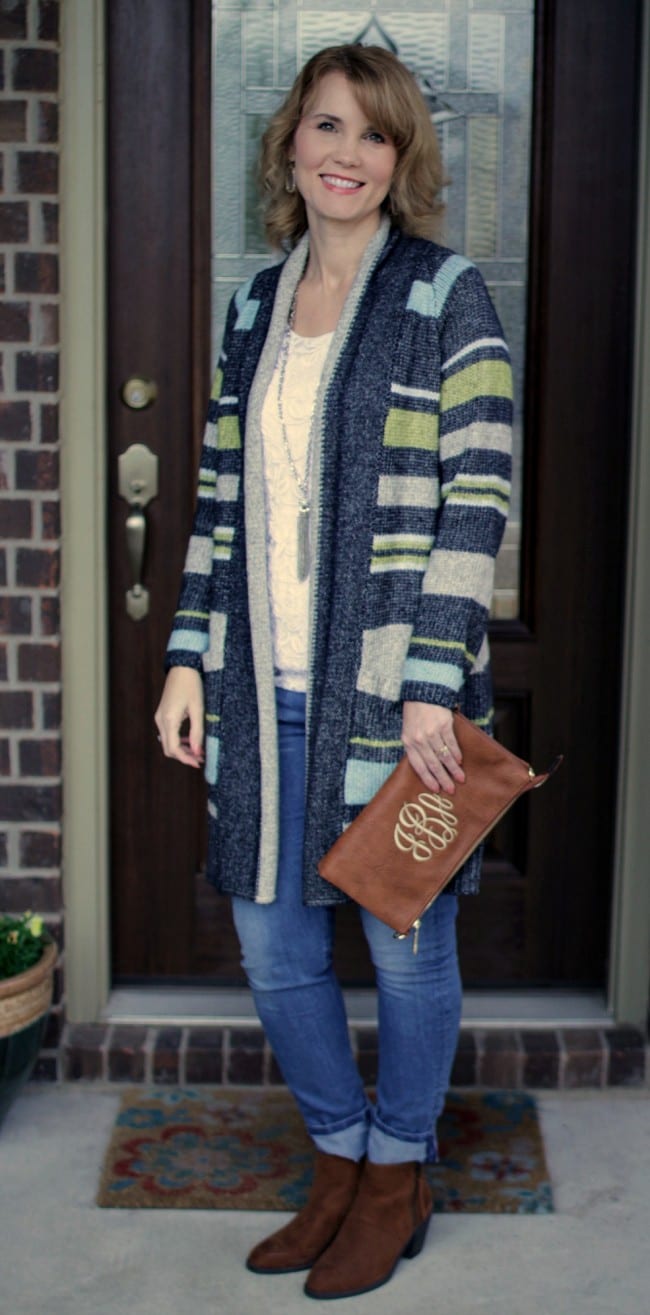 There are about a dozen reasons why I love this cardigan so much. It's the perfect length to cover my not so favorite areas (aka thighs and buttocks). It's the perfect weight for the cool spring days that are ahead of us. And, the colors are stunning! I've worn it with these vintage wash jeans, as well as dark jeans and as you'll see in the photo below, it even looks good with black.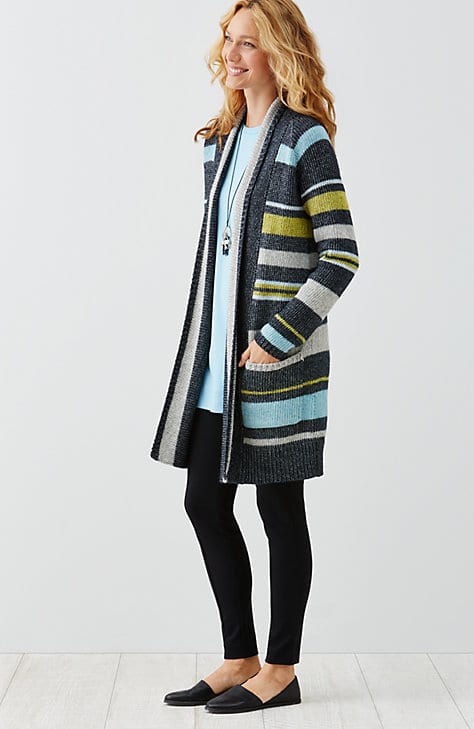 I've been experimenting with different ways to wear my jeans with booties. I got into a rut of wearing them double cuffed all the time, just like I did in the 90s. 😉 So the past few weeks I've been mixing it up a bit and either not wearing them cuffed if they're short enough, or doing one large cuff if they are a little on the long side. Since I have shortish legs, most jeans are pretty long on me.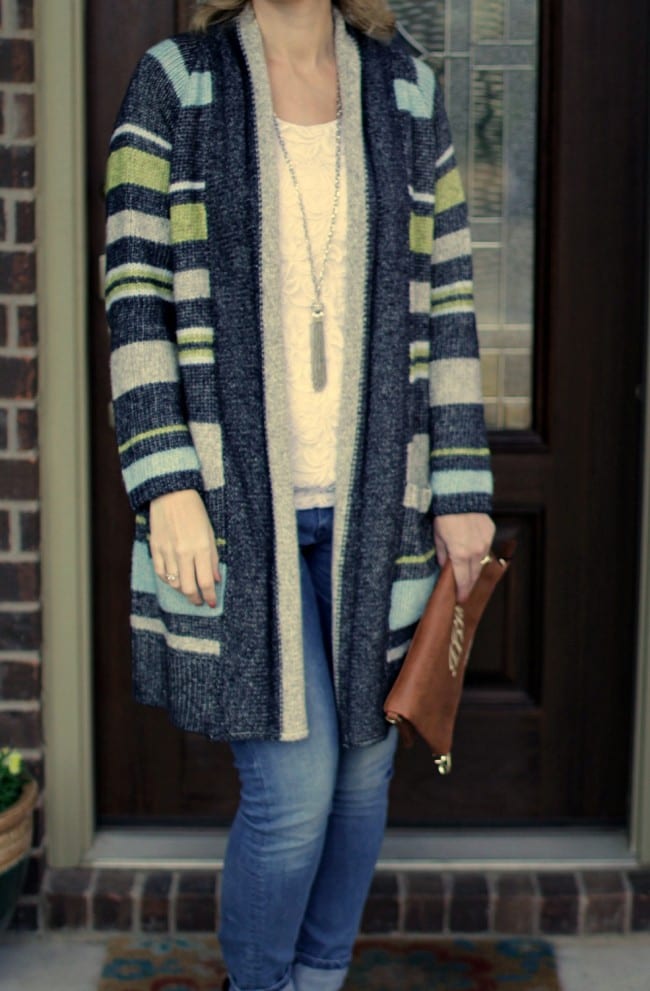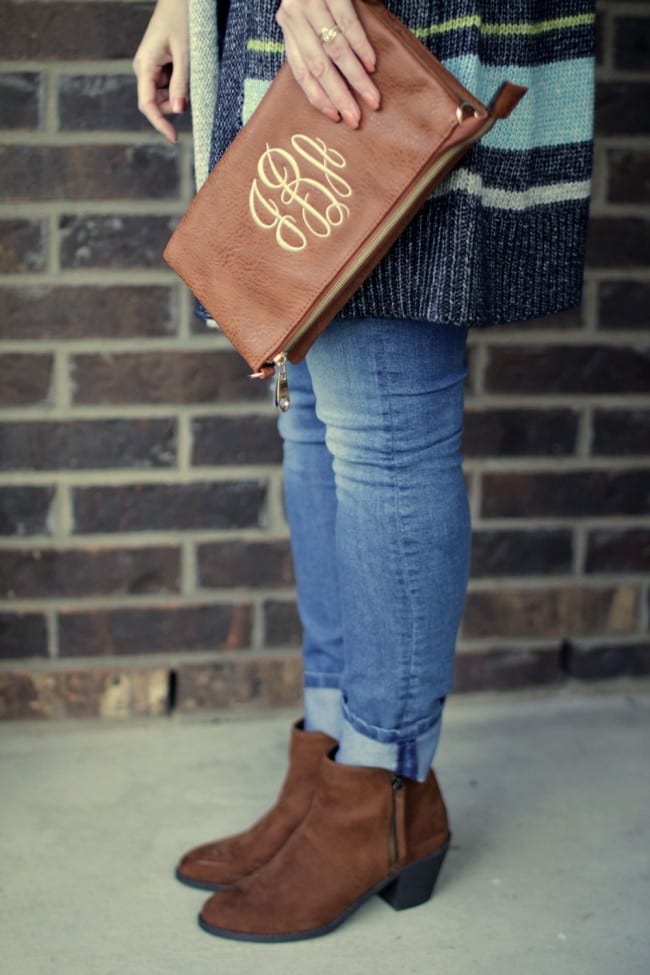 Here are a few more long cardigan outfit ideas. Feel free to print these out and hang them up in your closet for inspiration!
Long Cardigan Outfit Ideas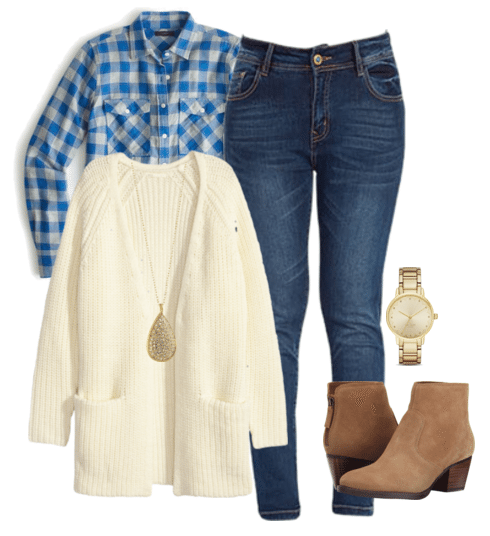 Outfit details: Rib-knit Cardigan | Boyfriend Flannel | Skinny Jeans | Nine West Booties | Moonlight Dew Drop Pendant Necklace | Gold Watch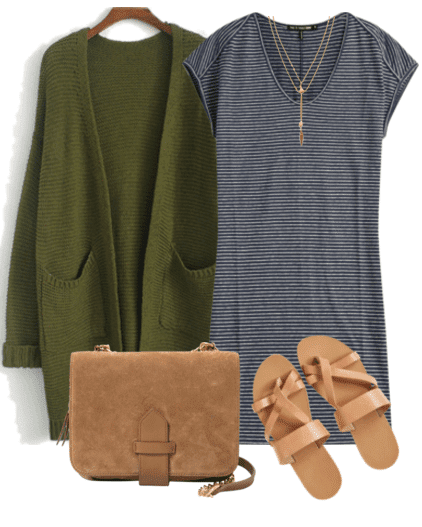 Outfit details: Army Green Cardigan | Striped T-Shirt Dress | Sandals | Handbag | Necklace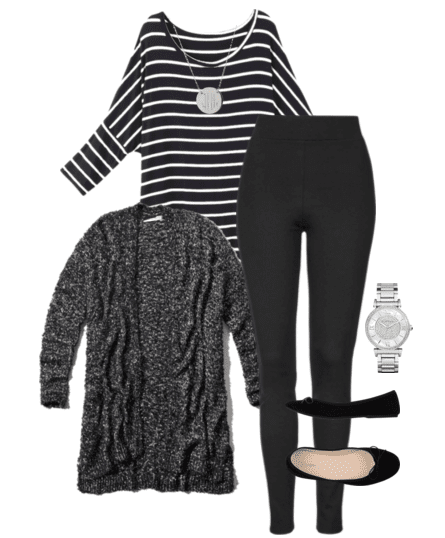 Outfit details: Fuzzy Duster Cardigan | Striped Shirt (similar) | Leggings | Ballet Flats | Watch | Necklace
*Disclosure: Mom Fabulous received samples in order to facilitate this post. All opinions are 1000% my own.