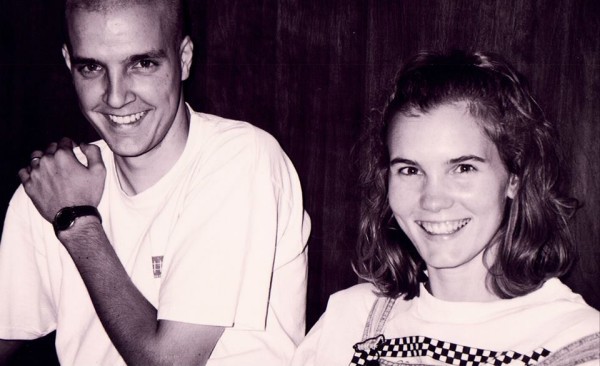 Today I have been married for 19 years to the boy who lived in the apartment below me. When we first met, neither of us were interested in each other as more than just friends. The day my parents helped move me in to my apartment, my mom said 'you should go meet the boy downstairs'. To which I said 'Oh, Todd? We already know each other.'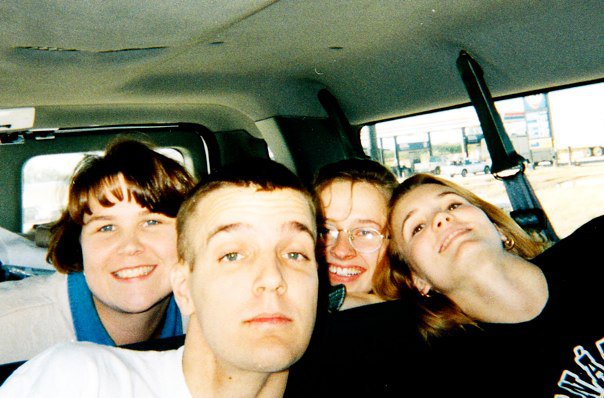 Then months went on and the obnoxiously loud girl upstairs (that would be me) annoyed the quiet and reserved boy downstairs (that would be Todd.) He used to take his broom and hit the ceiling to get us to be quiet. Unfortunately I couldn't hear the broom knocking over all of the loudness.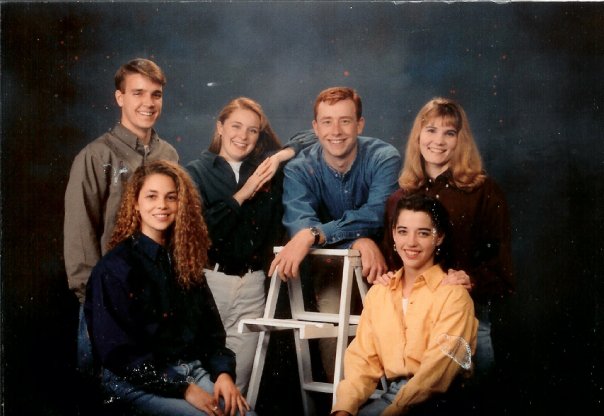 The Holidays came and we all went home for a couple of weeks. I remember coming back from Christmas vacation thinking I AM NEVER DATING AGAIN BOYS ARE SO STUPID. God had other plans and man am I glad He did.
The day before New Year's will be one of the most memorable days of my life. I was back at the apartment and headed downstairs, and Todd was outside his door shaking off a rug (he liked to clean). Our eyes met, we said hey, and then something so weird, magical, wonderful and confusing happened – the boy downstairs instantly became more to me.
I remember looking back a few times thinking did that just happen? Later he told me he was peeking through the blinds at me, thinking the same exact thing. This is when our love story began.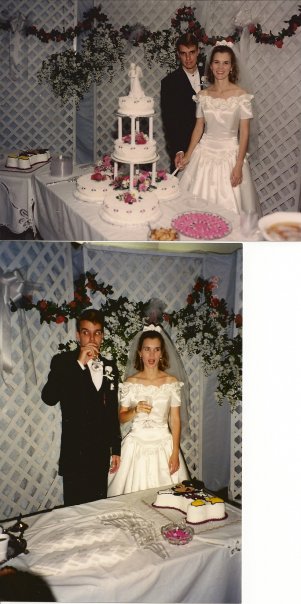 After a wild night of Categories and soda, we ended up holding hands and he asked me on a date for the next day. Needless to say, the date went well and within weeks I had fallen in love with the boy downstairs.
To this day when we tell people this story, it makes us smile and laugh.
Nineteen years later, I've traveled the world, gotten married, had 3 kids, moved a gazillion times…all standing right beside, yep – you guessed it, the boy downstairs.
Todd – thank you for living in the apartment below me. Thank you for realizing there was more to me than a girl who liked to stay up late and have loud "parties", and wore too much makeup most days. Thank you for loving me all of these years…through everything. I love you. Happy 19th anniversary!!