Have you ever caught yourself thinking or even saying out loud that you're too old to start a new career? Keep reading to see how far from the truth that is. Plus, some ideas and inspiration for starting over after 40.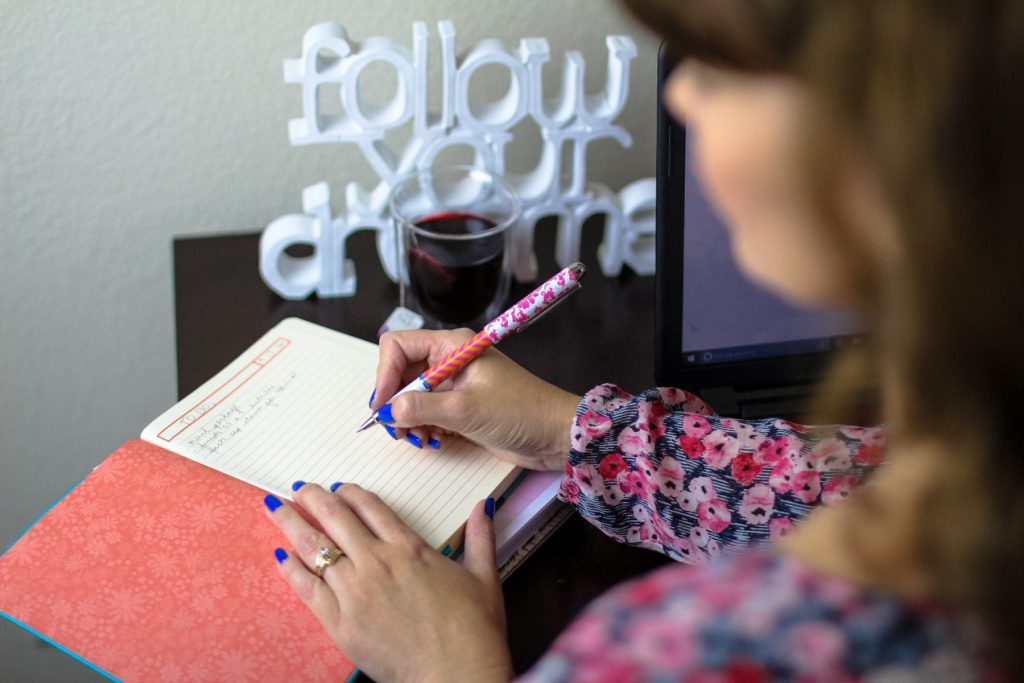 Think back to when you were in elementary school and every adult you knew asked you 'what do you want to be when you grow up?' Did you say a teacher, a nurse, a mom or a real estate agent?
I love to tell my kids the story about how I would line my stuffed animals up against the wall in my room and teach them all about Math and English from my little chalkboard. I'm fairly certain I had the smartest stuffed animals on the block. I also remember wanting to be a secretary and would answer pretend phone calls from my little plastic yellow toy phone. 'Hold please,' I would say.
Fast forward a few years (okay, a lot of years) and what am I? I'm a blogger or an influencer or a content marketing strategist…or whatever you want to call it. And do you know what's amazing about what I do for a living? It didn't even exist when I was a 10-year-old little girl teaching my stuffed animals how to read and write. This is a career I stumbled upon and turned into a full-time job. The only credentials I had were a love for writing and a lot of stubbornness to not give up even when things got hard.
I'm 41 and feel like I'm just getting started in my career. And I am okay with that.
As I have conversations with other women my age and older, I'm finding out more and more are starting a new career. Whether that's going back to school to learn a new trade or starting their own business. Some were forced to do it because of a divorce or job loss; while others decided it was time for a change.
Either way, this excites me.
Celebrities who saw success later in life
Every once and awhile, I have a small pity party and compare where I'm at career wise to other bloggers in my niche. There are some very successful bloggers in the lifestyle field and at one point, it seemed they were all in their 20s. Who was I to try to compete?
And then I saw a video circulating on Facebook about celebrities who saw success later in life. Here are just a few examples:
Vera Wang – She was a figure skater with dreams of going to the Olympics. She didn't make it on the U.S. team and later went to work for Vogue magazine, where she was passed over for the editor-in-chief position. Did she throw her hands up in the air and give up? Nope, at 40 she started designing wedding dresses and as you know, that's worked out quite well for her.
Julia Child – Have you seen the movie 'Julie and Julia'? It's one of my favorites and it tells the story Julia Child's story. She moved to Paris with her husband when she was 36, enrolled in Le Cordon Bleu cooking school, and at the age of 50 published her first cookbook 'Mastering the Art of French Cooking.'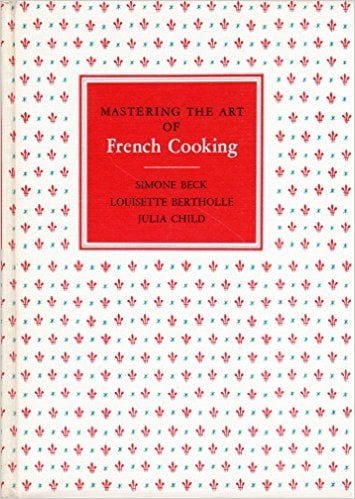 Elizabeth Jolley – She's an English-born writer who had her first novel published when she was 56, after having received 15 rejection letters in one year alone. She eventually had 15 novels and four short story collections published.
J.K. Rowling – She wrote the first few chapters of Harry Potter on napkins in a coffee shop and at 32, her first Harry Potter book was published. She's now one of the wealthiest women in the UK.
Laura Ingalls Wilder – She began writing columns in her 40s and the popular Little House books were written and published when she was in her 60s.
Aren't these stories inspiring? There are many more women just like these, both famous and not, who started over later in life.
Start a New Career After 40
I have a few interviews lined up with women who reinvented themselves later in life and I'm very excited to share these. I know you'll be inspired by their stories and will also be able to relate to their struggles.
In the meantime, here are 4 career ideas for when you're starting over after 40:
Do you love to write? Have you had people tell you, you should do this for as a living? Have you ever had even the smallest thought run through your head that you'd like to make a career in writing possible? Well, you can and freelance writing might be perfect for you.
A friend of mine, Gina, has an excellent course which teaches you how to get paid to write. It's called 30 Days or Less to Freelance Writing Success. She walks you through everything you need to know to build a successful freelance writing business.
To see if this might be a good fit for you, read testimonials and see a full course table of contents, go HERE.
Are you good at time management? Are you naturally organized? Have you dreamed of working from the comfort of your own home? Becoming a virtual assistant might be exactly the career you've been looking for.
More and more people are leaving their 9 to 5 jobs working for someone else and are starting their own businesses. These entrepreneurs need a virtual assistant to help with certain tasks and it's a job in high demand. How in demand? Find out here.
Blogger
Is it too late to start a blog, you ask? No! Can you still make money blogging? Yes!
Women are starting blogs and seeing success every day. But the key to blogging success is having the right tools in your pocket. From starting with the right foundation to knowing what to focus on and what to leave behind + knowing up front how to work smarter and not harder.
Mom Fabulous is a blog which supports my family of five. My husband was able to quit his job and come home; something we've wanted for quite some time.
In fact, life is about to get even more exciting as we embark on a year-long trip around the U.S. and Canada beginning at the end of June! Blogging is making this possible. You can read a little about my blogging story here.
I also share how to start blogging and what resources I used to turn this blog into a full-time income here.
Become a life coach
Who better to help people find direction in their lives than someone who's lived it? I'm hearing more and more stories of women 40 and over who have decided their current career isn't bringing them the satisfaction it once did. So they embark on their own, get the training they need to become a life coach.
Does this sound familiar:
"But something happens to us at mid-life.
You wake up one day and suddenly the status quo is no longer interesting or even acceptable.
You begin to question the life you've been living, the work you've devoted yourself to for so many years.
You start asking yourself existential questions like, 'Why am I doing all of this? What is my purpose here? Is this really all there is?'"
You can read more about becoming a life coach and making a career change at 40 here.
Have you caught yourself thinking or saying out loud that you're too old to start a new career? I challenge you to think outside the box, have faith in yourself and take a risk. You never know where it might take you.