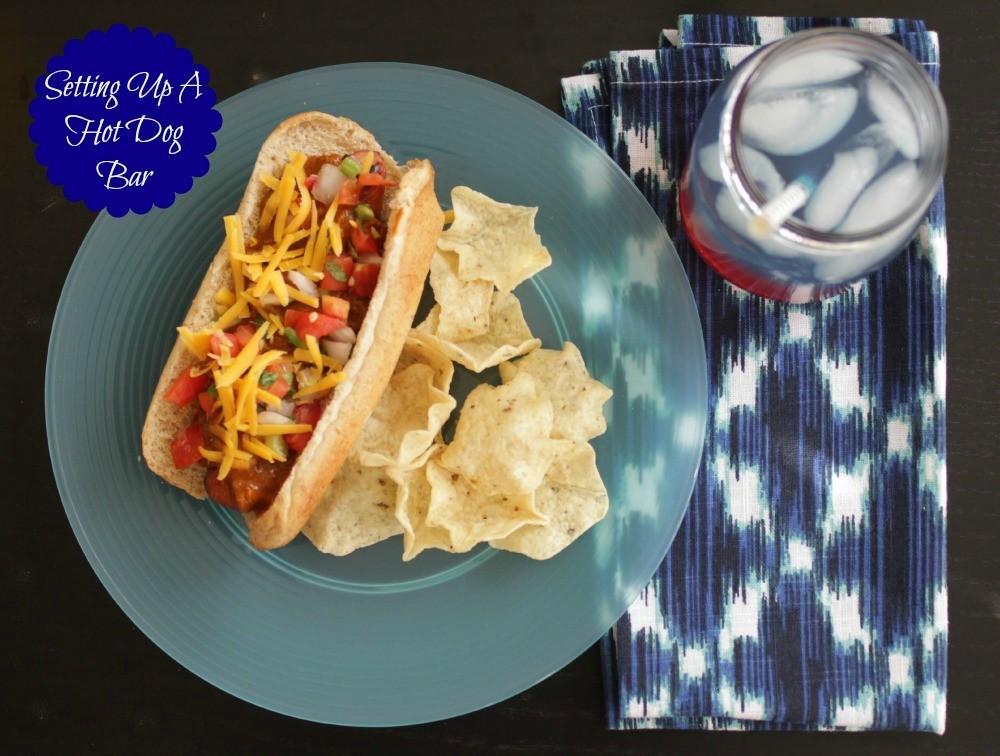 In honor of National Hot Dog month, which is July, and National Hot Dog Day, which is July 23rd, I thought it would be fun to treat my family to a fun little hot dog bar for dinner. Since the Fourth of July is usually when Americans consume the most hot dogs, I even made a fun little festive drink.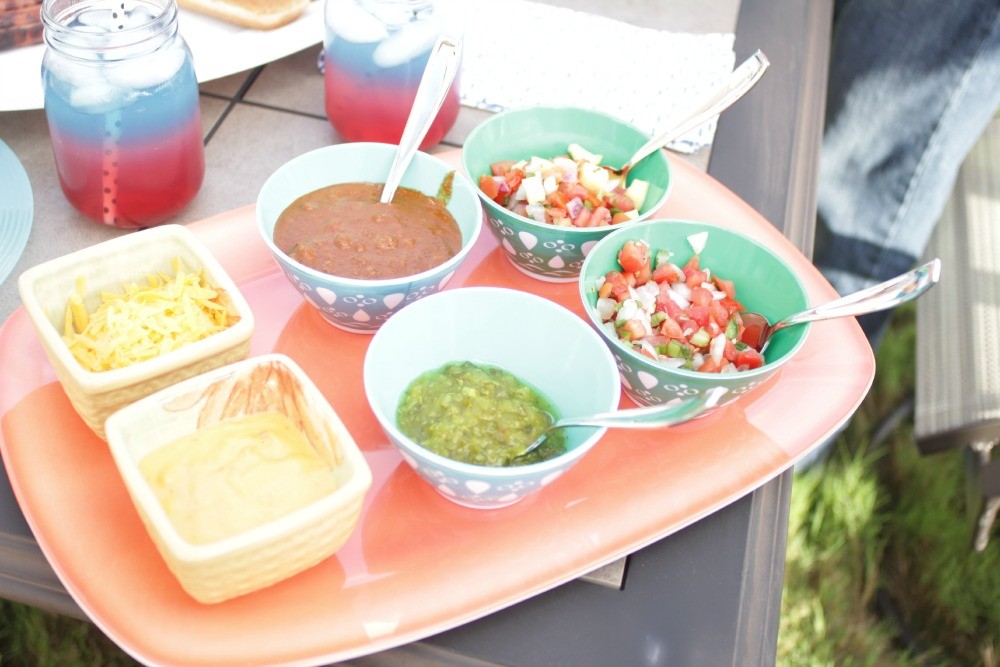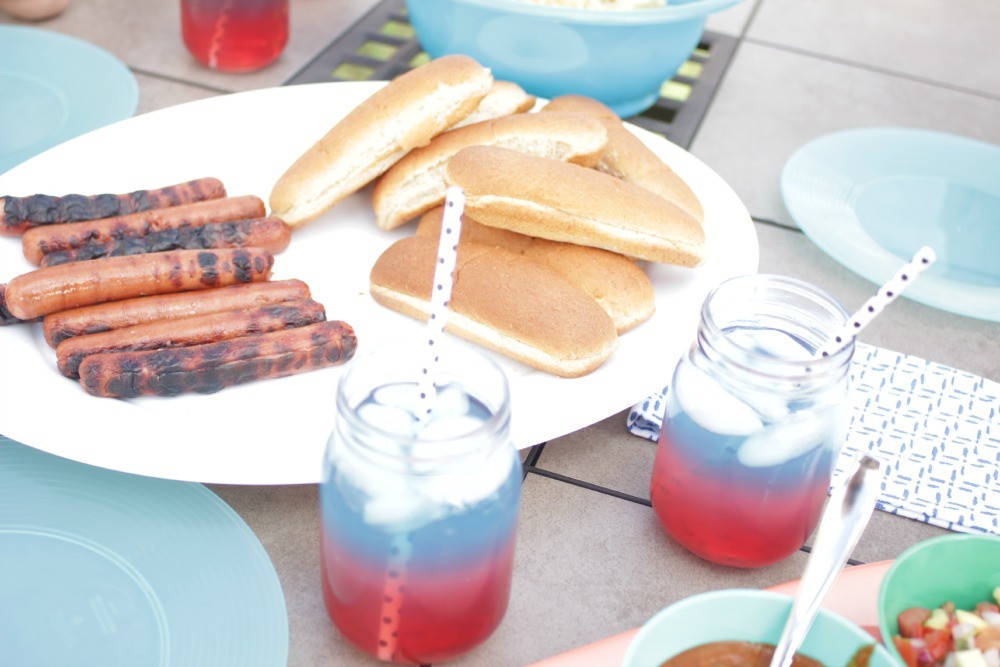 Setting up a Hot Dog Bar is very simple and perfect for a night with the family or entertaining guests. All you need is to pick some toppings, pick your bread to serve the dogs in and grill them up! You can choose to serve sides such as chips or cut up fruit if you would like, but when you eat a hot dog (or two) loaded with toppings, you fill up quite fast.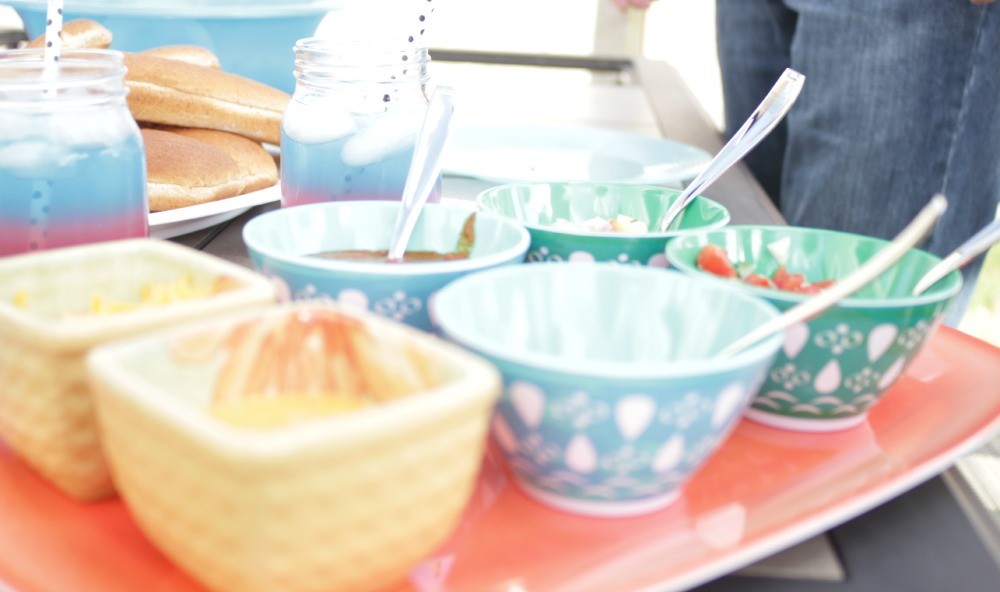 For our toppings we chose: pickle relish, pico de gallo, mango salsa, chili, queso and cheese. There are a gazillion different choices depending on your likes. The one below is loaded with chili, cheese and pico.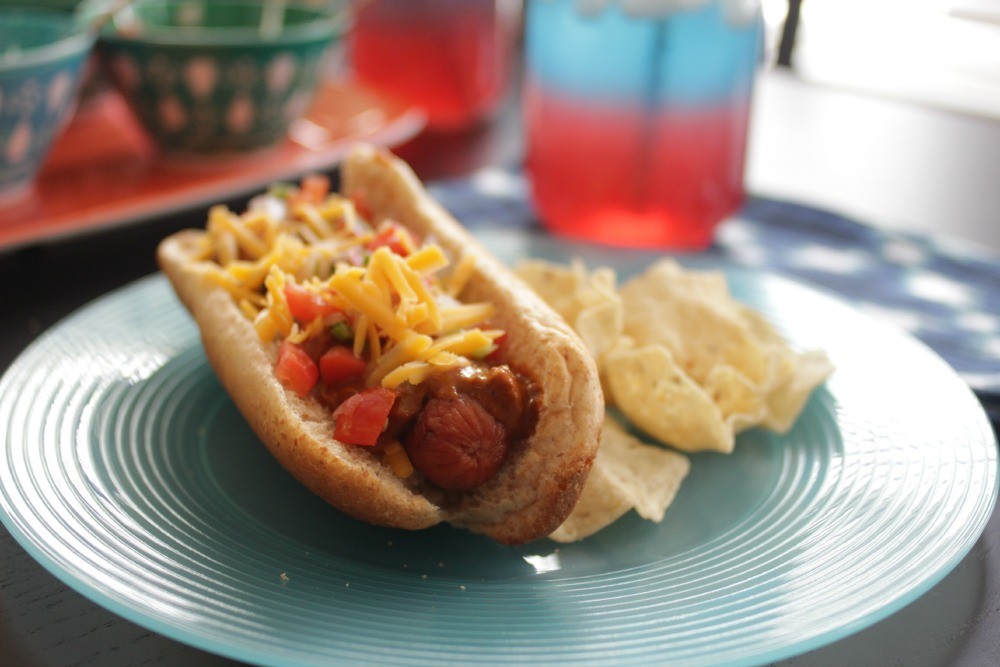 As far as the serving trays go for a Hot Dog Bar, for your guests it's best to grill up the Hot Dogs and serve those and the Hot Dog Buns on the same platter so they're easy to get to. All they have to do is grab a bun, a hot dog and head on over to the next station – the fixin's! I used a serving tray and small dip bowls for all of the Hot Dog toppings.
Here are a few items that caught my eye and that would be perfect for your July Hot Dog Bar.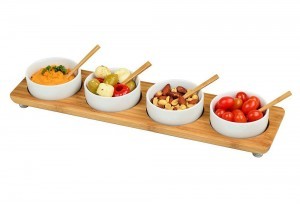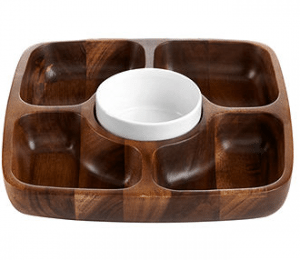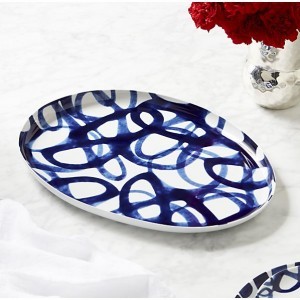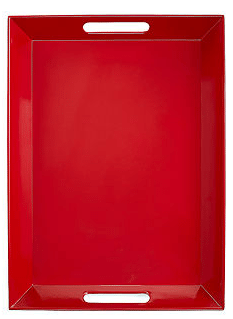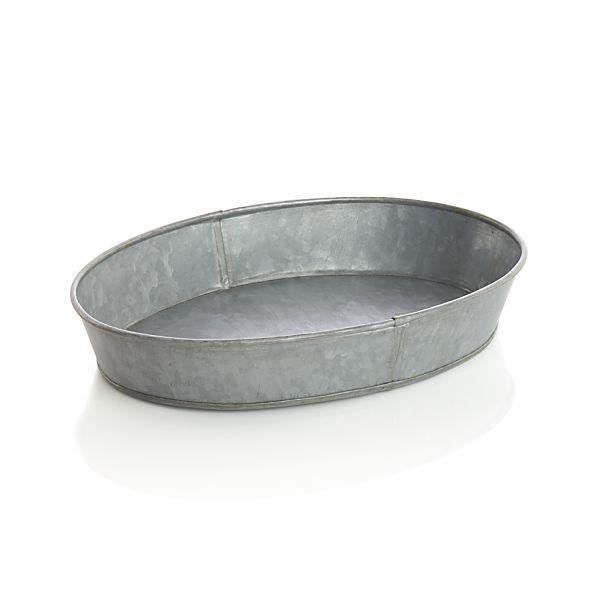 Burger Baskets which work as Hot Dog Baskets 😉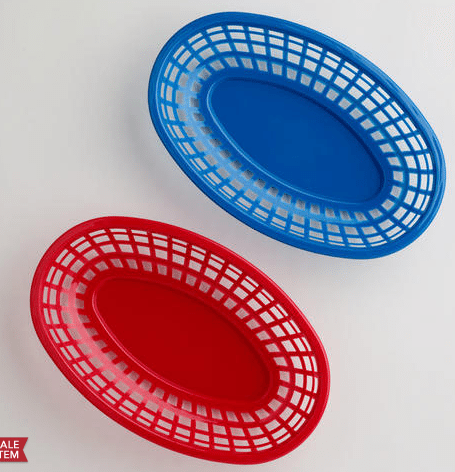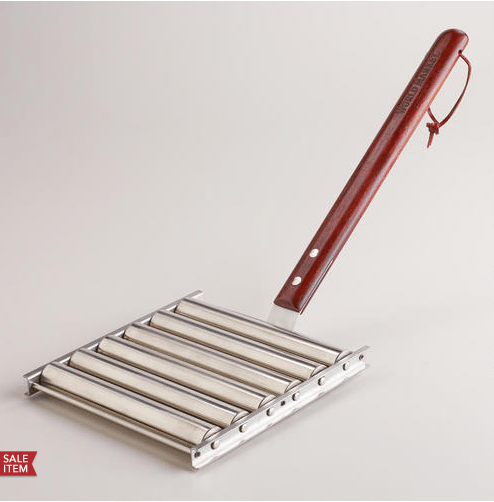 Are you ready for your July Hot Dog Bar? Have fun and eat up! What? You want one more close up look at a yummy hot dog? Okay.