Since you guys seem to really, really like my Cute Outfit Ideas of the Week where I feature outfits I put together virtually and outfits other people are sporting, it's time for a new feature. A feature where I post what I'm wearing.
Every Monday I'll post a #RealMomStyle feature and link up to these lovely ladies, depending on which one is hosting: Momma In Flip Flops, Very Busy Mama and Thrifty and Chic Mom. Read about their Real Mom Style features and how you can link up here. I love what it's about and am excited to join in the fun. I hope you will too and link up!
Outfit of the Day #1: A Dress, Jewelry and a Bag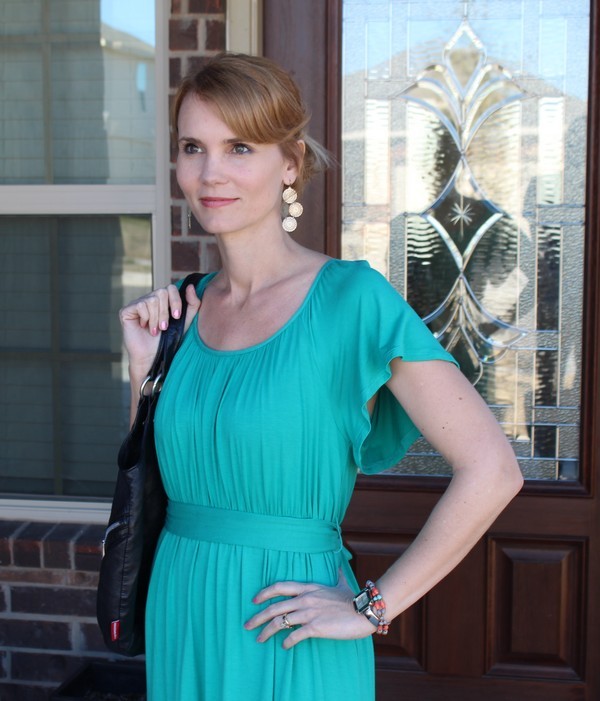 I'm excited to say that Spring has arrived this week in Austin, Texas. Will it stay? I'm not going to answer that in fear of well, you know. I'm just going to enjoy this week and not complain because I know my friends in part of the country are dealing with mega amounts of snow. It's chilly in the mornings (30s and 40s) but today it warmed up to mid 60s and I am loving it. Tomorrow? 80s. Bring it.
I was able to wear a spring dress. That made me very, very happy. (P.S. My hair? #RealMomHairDay Ha! Pony tail days are the best days. No fuss.)
My white legs on the other hand? Those made me sad. We need to work on those. I apologize to everyone I came in contact with.
The dress is Merona from Target. It's knit and one of my favorite end of the season purchases from last year. I absolutely adore it. It's comfortable enough to wear to the park, yet dressy enough to wear to a casual dinner out. I've worn it to a baby shower, to church. You get the picture?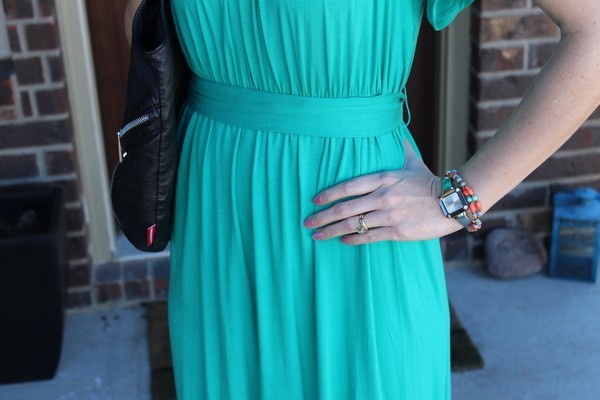 The bracelet you see styled with the watch is one of my most favorite prized possessions and new jewelry pieces for spring. It's from the 31Bits new Spring 2014 line. The bracelet is called Riptide and it's only $16. Here's another up close picture of it from their website.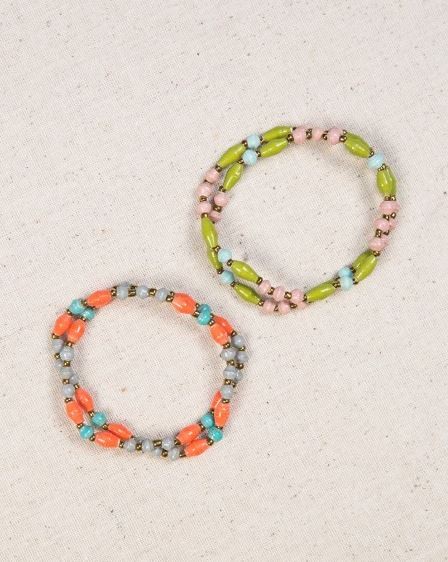 I wrote about their new Spring collection here, but never had a chance to style one of their pieces. Now I have and I'm so happy. Please take a moment to read about their company if you're not familiar with it. Also, buy something. They have amazing, gorgeous pieces that make you feel amazing every time you wear them.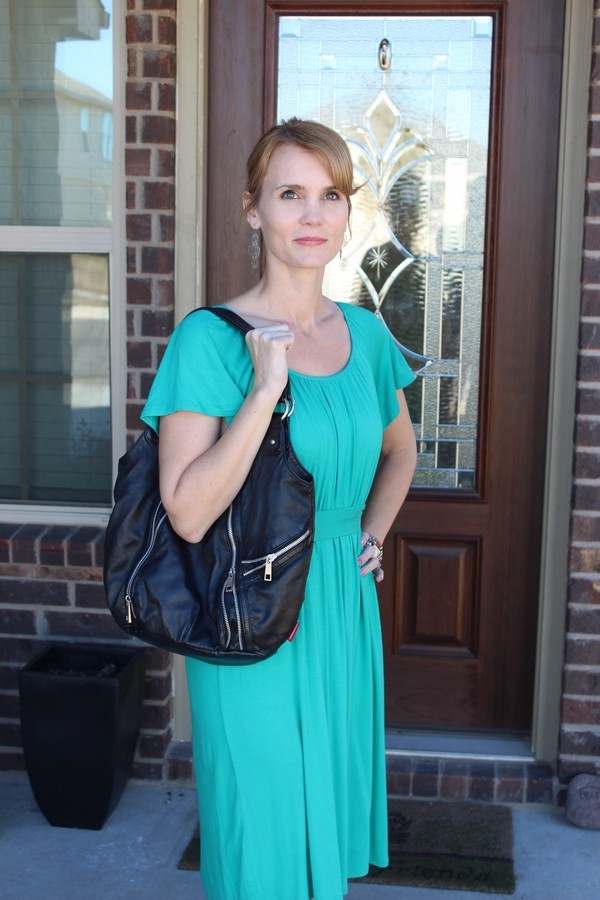 This outfit needed some attitude right?! I love this bag from Unionbay. It's big and slouchy and adds just the right amount of edge to an outfit. What you can't see (because my, um, white legs were shy) was that I was also wearing black sandals. It balances everything out and pulls it all together.
There's my first Outfit of the Day. I hope you enjoyed it! 🙂