There are some days I am so rushed to get dressed and out the door, the thought of accessorizing is overwhelming. Today was the first day back to school after our nice and relaxing Spring Break. We weren't rushed necessarily, just a little slow-moving. So, I have earrings on. That's it and that is all that's going to happen today.
So when I saw these "no accessories needed" tops from LOFT under their new arrivals. It was love at first sight. They come with their own bling. The only things I need to add are pants, shoes, a bag, and a smile.
Take a look at these sweaters, tees, and button-ups from LOFT.
No Accessories Needed Tops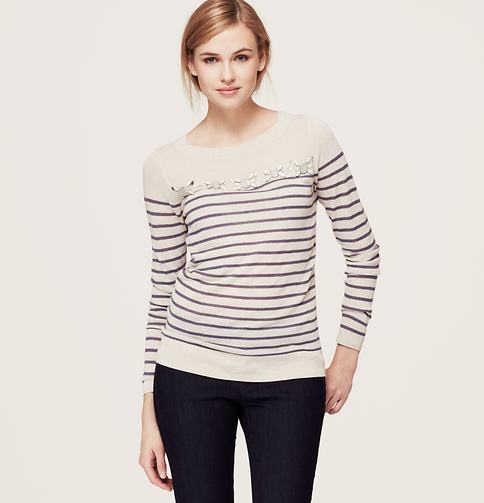 LOFT Stripe Embellished Yoke Sweater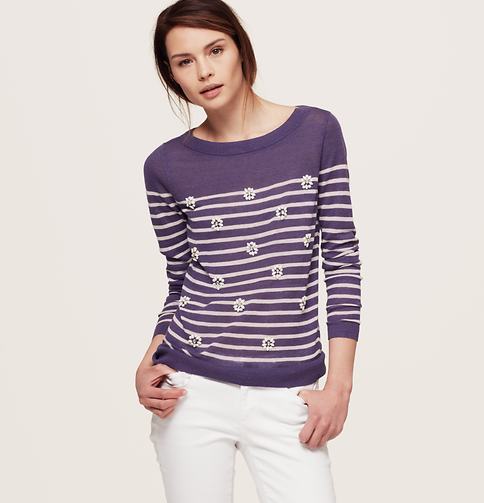 LOFT Petite Stripe Embellished Sweater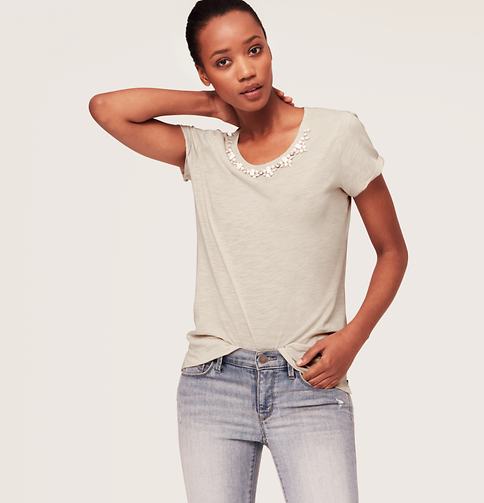 LOFT Petite Neutral Stone Necklace Tee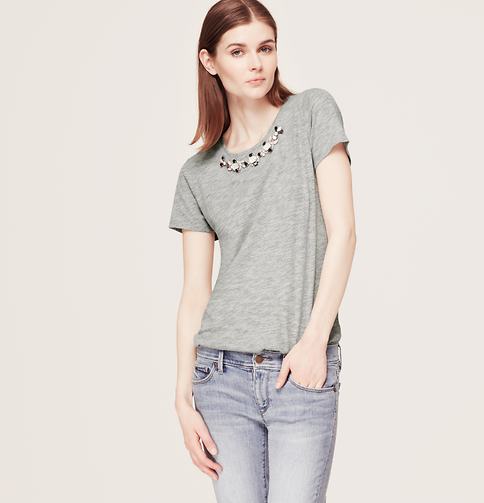 LOFT Blush Stone Necklace Tee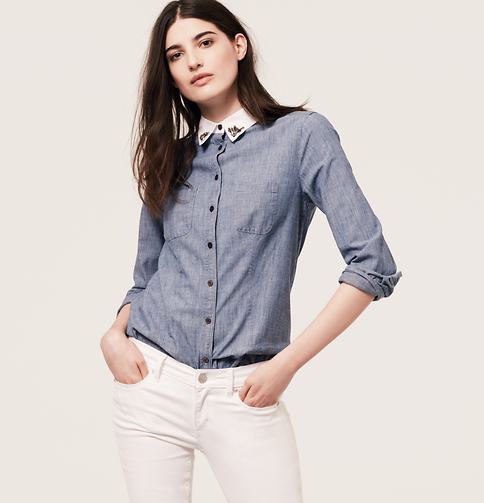 LOFT Jeweled Collar Chambray Softened Shirt