I'm all for a pop of color in the fall and have been sharing quite a few outfits this season in red and burgundy, but I wanted to mix things up a bit today and talk neutrals on neutrals. It's a look I've come to love.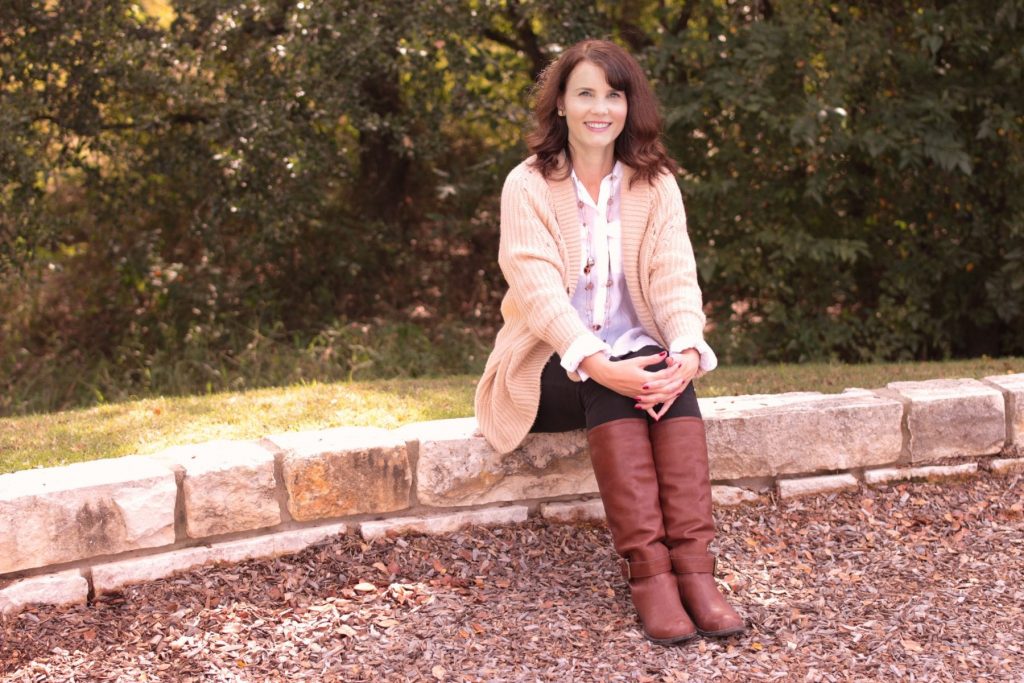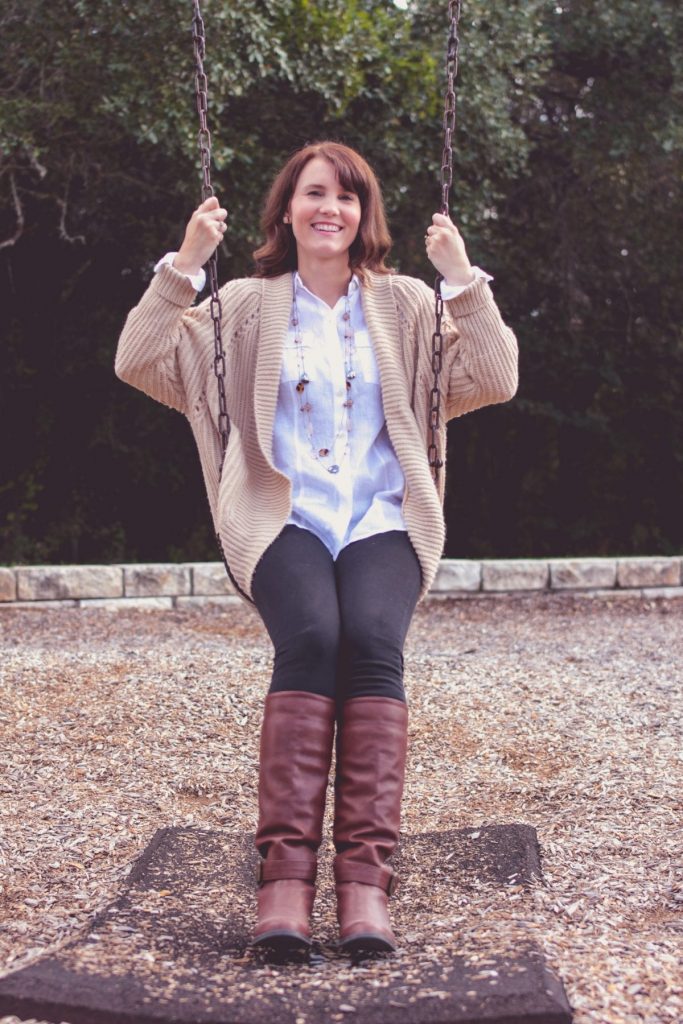 I think pairing a neutral cardigan with a white button up shirt or white denim with a cream sweater seems a little unexpected, which is why I think I like it so much. A few years ago I would have never mixed cream and white, and now I can't seem to get enough of it.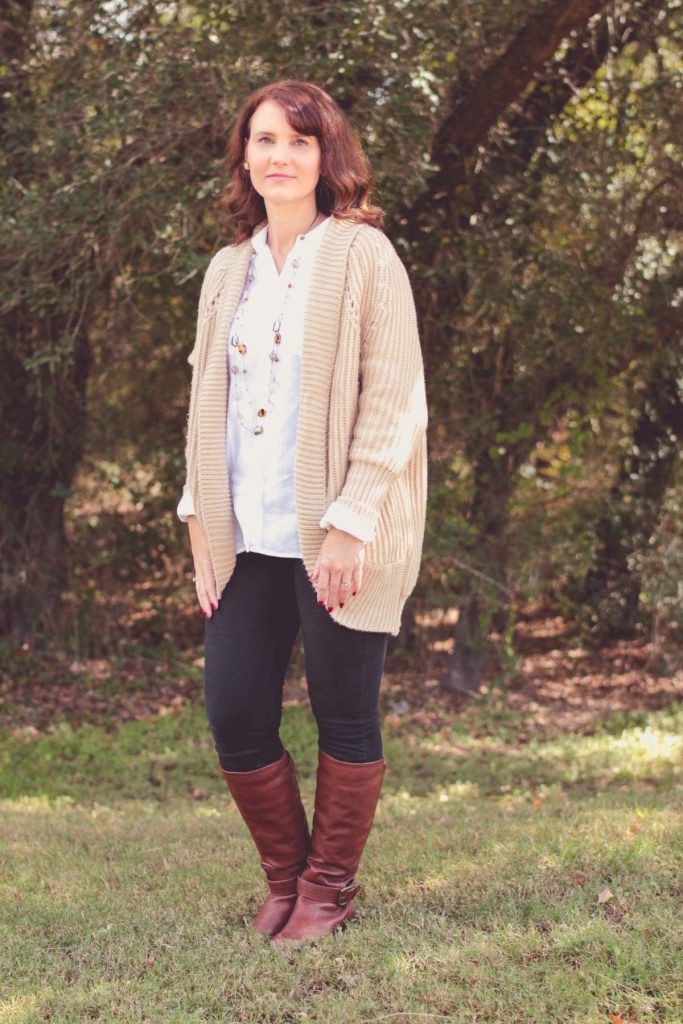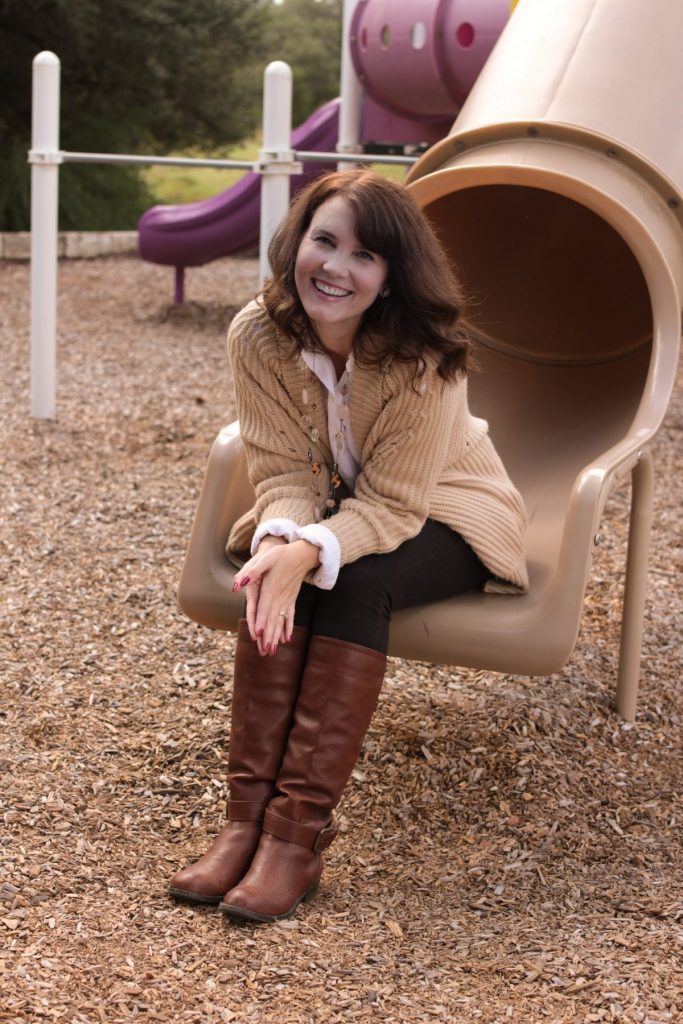 Unfortunately, this white button up shirt has been sitting in my closet far too long because it's always been a pain to iron. Do you have any shirts like that? Shirts you love to wear, that feel great on, but are hard to iron and then wrinkle in an instant? Yep, that's this shirt.
Now let me ask you another question – when  was the last time you used starch? If that seems like a weird question, stick with me for a minute.
For me personally, I haven't used starch since I was ironing my husband's Air Force uniforms while stationed in cold, cold Alaska. (Did I mention it was cold there?) His uniforms had to be perfectly crisp and wrinkle free and they had to stay that way throughout the day. Needless to say, we went through many bottles of starch through the month.
After he got out of the military, I stopped using starch. I didn't see the point in using it for everyday use. Until now.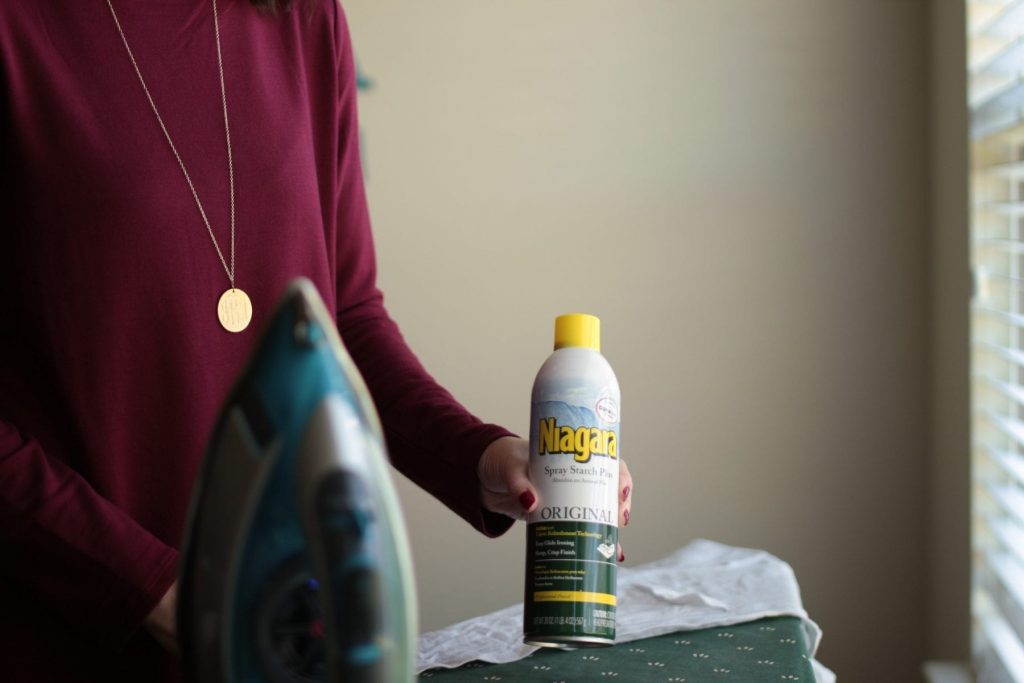 I had the chance to try Niagara® Spray Starch Plus Original and have no idea why I ever stopped using starch in the first place. It took me no time to iron my favorite white button-up shirt! You know, the white button-up shirt I used to dread ironing, so it just hung in my closet instead.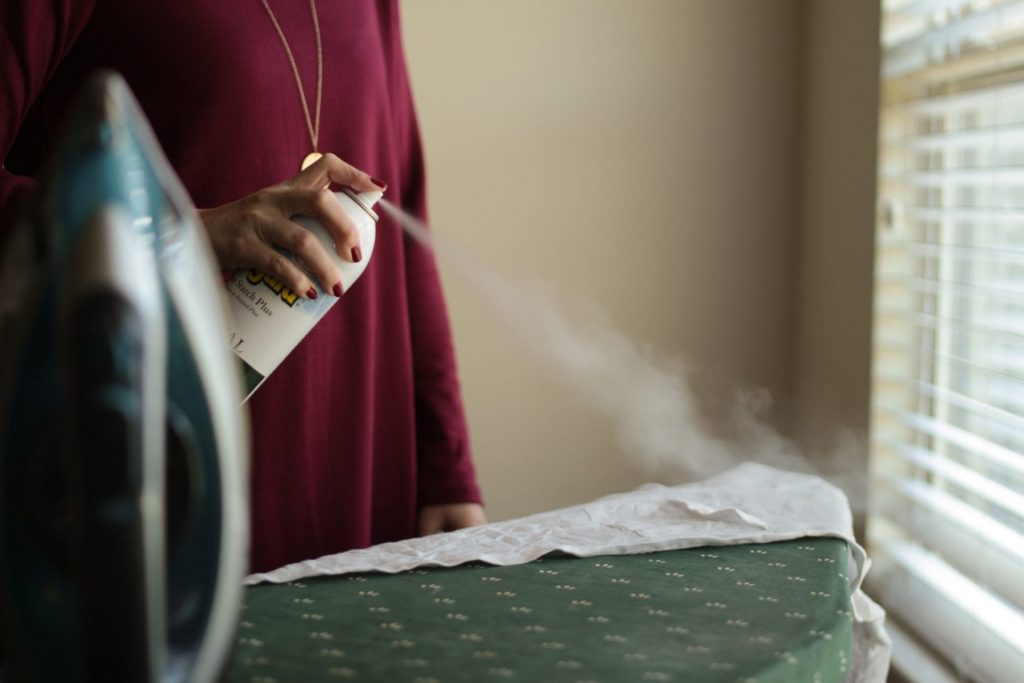 Using Niagra Spray Starch made ironing so much easier and gave my shirt a smooth, crisp finish. It simplified ironing for me, which I am all for anything making ironing a bit easier.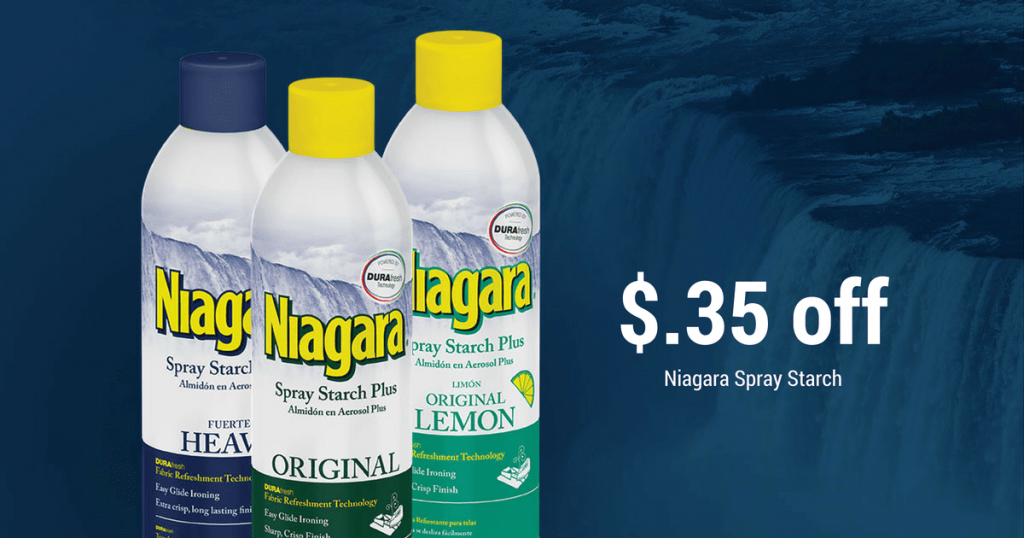 You can find it in the laundry aisle of most major retailers. Also, for everyday fashion and laundry care tips and tricks like their Facebook page. Because as their website says…no matter how well we've got it together, we could all use a little help now and then. 😉 Oh, could I ever Niagra Spray Starch. Could I ever.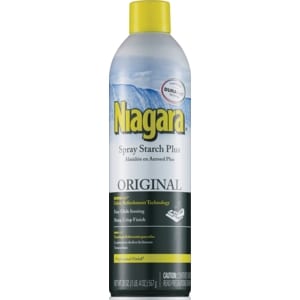 Hey, do you like to win things? Me too! Visit the Niagra Spray Starch Facebook page, then come back here and leave me a comment below with your best ironing or laundry tip for a chance to win the below prize pack.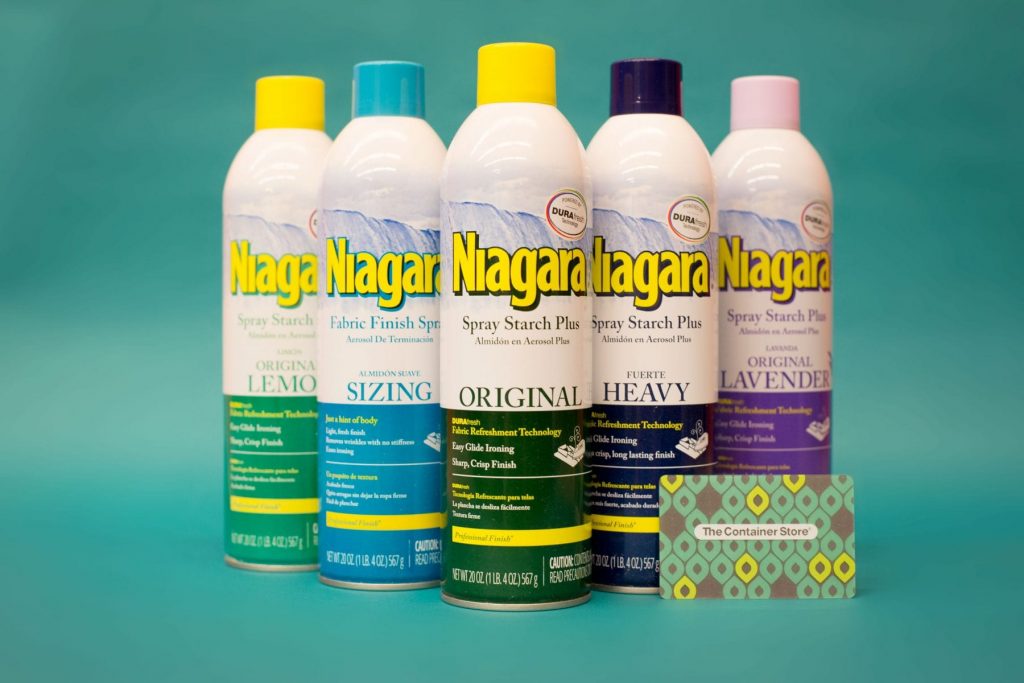 1 can of Niagara Original
1 can of Niagara Original Lemon
1 can of Niagara Original Lavender
1 can of Niagara Heavy
1 can of Niagara Sizing
1 $50 Container Store Giveaway to give your laundry room a makeover
Giveaway Rules:
Giveaway begins November 14th and ends November 2oth
One winner will be drawn randomly on November 21st
Open only to U.S. residents
Winner must be 18 years of age or older
Winner must provide email address and respond within 48 hours to claim prize. If winner does not answer within 48 hours, another winner will be drawn and you forfeit.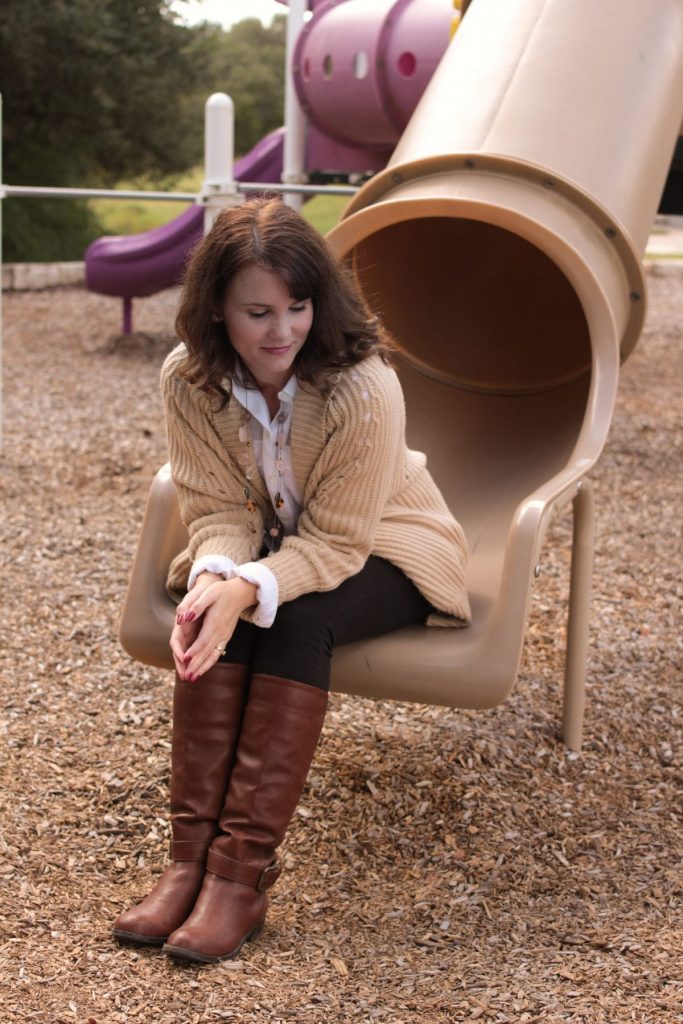 This is a sponsored conversation written by me on behalf of Niagara®. The opinions and text are all mine.