*Thank you to Frito-Lay for sponsoring this post.
Have you ever been to a White Elephant party or possibly hosted one? The last one I went to was quite fun and I walked away with a set of coasters that will never see the light of day. At least I think they were coasters. White Elephant parties are fun because they're a little informal and the perfect way to let loose, laugh, and have some fun during the Holiday season which, unfortunately, can be a little stressful at times.
As I was thinking of White Elephant party ideas, I thought it would be fun to give it a theme. Personally, my family is pretty obsessed with Holiday movies like Elf, Miracle on 34th Street and It's Wonderful Life, which gave me the idea of a Holiday Movie Themed party. Here's how to easily host one very fun White Elephant Party, from the food and décor to the game rules and invitations. (There are even printables!)
How to Host an Easy and Fun White Elephant Party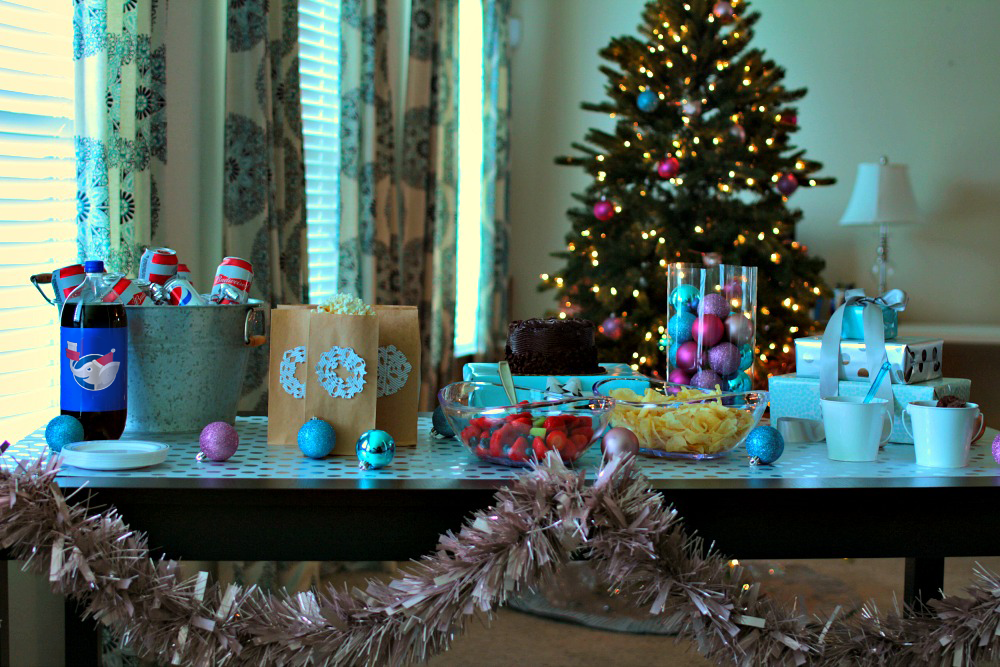 The Food
What's a party without food, right? I've chatted with friends before who love the idea of hosting a party in their home, but the thought of feeding everyone is a tad bit overwhelming. Which I then tell them, you don't have to cook a thing to provide a nice spread! Let your party guests know that light snacks and beverages will be provided. Here's my list of food items featured above:
A Bowl of Lay's Classic Potato Chips
Nut Harvest Milk Chocolate Covered Peanuts
Lay's Wavy Potato Chips Dipped in Dark Chocolate
Smartfood Movie Theatre Butter Popcorn served in snack bags
Rold Gold Pretzels served in snack bags
A bowl of fruit salad
A Chocolate Cake (purchased at the grocery store)
2 Liters of Pepsi
Diet Pepsi Mini Cans
Budweiser
It's a very simple, but tasty menu. I have yet to meet anyone who doesn't like potato chips. There's just something about Lay's Classic Potato Chips that are such a crowd-pleaser. And if you haven't experienced Lay's Wavy Potato Chips Dipped in Chocolate, you are missing out my friend.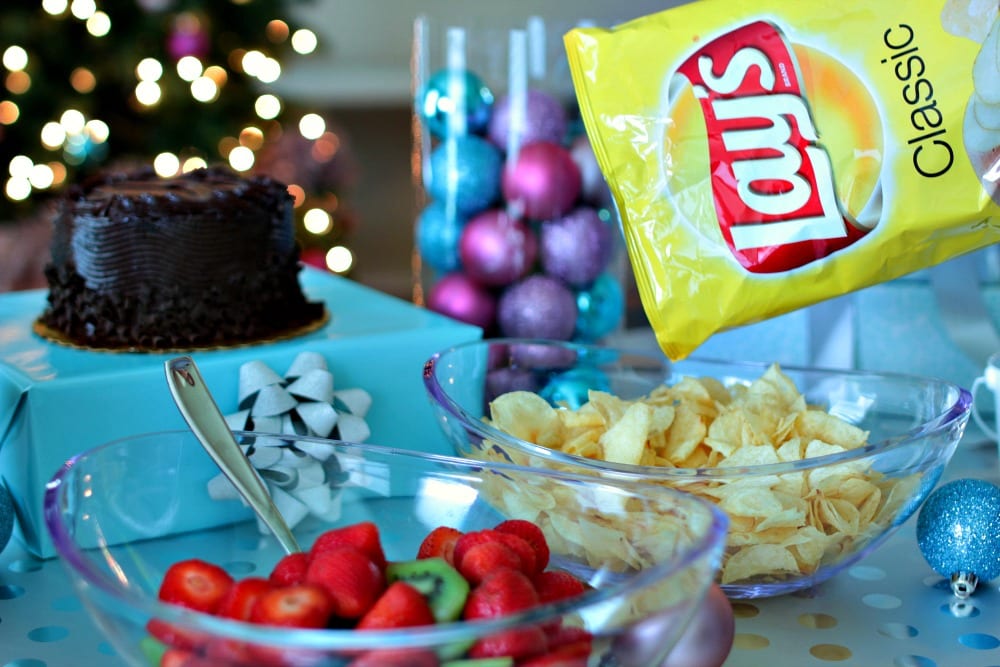 I would say that a bowl of chocolate covered peanuts and potato chips dipped in chocolate should be a necessity for every party. Wouldn't you agree? Can we make this a law? I think we can.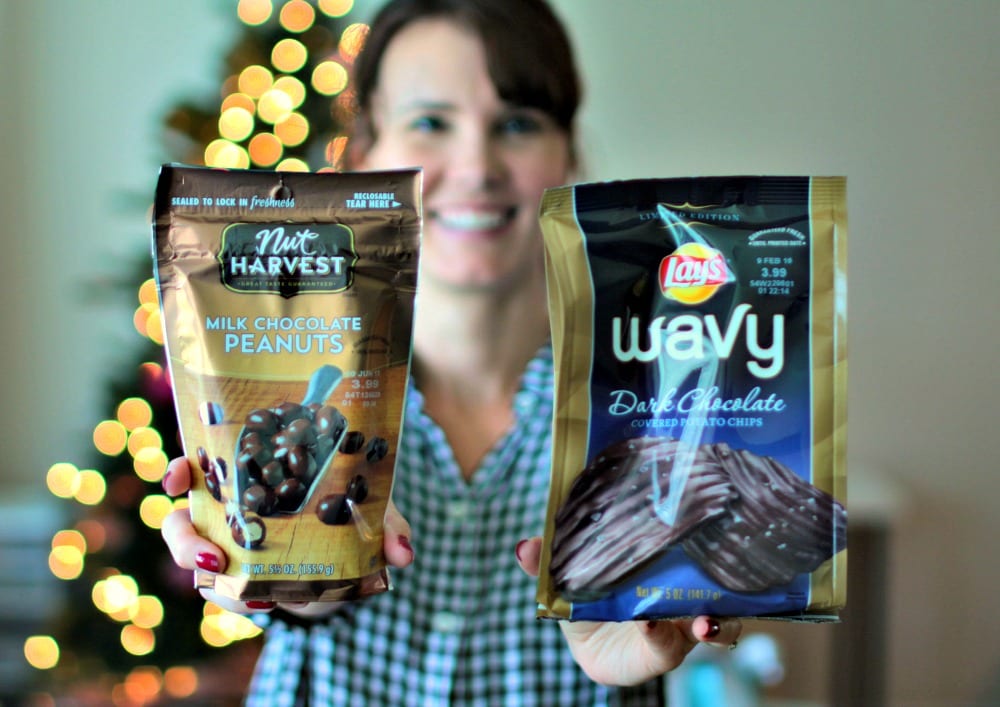 The Décor & Table Set Up
The easy thing about hosting a party during the Holidays is most likely your house is already decorated. So the only décor and set up you really need to think about, is the table. Here are a few party set-up hacks and tablescape ideas:
Have clear bowls on hand; you can use these for any party theme and they look very classy on the food table.
If you want to serve cake, but you lack a fancy cake plate, wrap an empty box in wrapping paper and set the cake on it – Voila! An instant cake plate.
If you don't have a nice table cloth or table runner, put a long piece of wrapping paper in the middle of the table and tape down the sides. When the party is over, roll it up and throw it away!
To give your party some personality and extra décor elements, wrap several empty boxes with festive wrapping paper and stack them on the table. Add bows and a ribbon is desired.
A fun way to serve popcorn is in brown paper sacks. For a holiday party, cut snowflakes out of paper and glue or tape them to the front of the bags.
Fill a clear vase with ornaments for instant decoration. The 'vase' you see the ornaments in on my party table is actually the plastic container the ornaments came in. We just cut off the top!
Scatter ornaments around the table for instant décor.
Attach garland to the front of your party table to give it a nice look.
Fill a bucket with ice for an easy way to serve drinks. Tie curly ribbon around some of the drinks to give them a festive spin.
The Invitations
The invitations can be as simple as a Facebook invite with the below image as an attachment or print these on card stock to mail or hand out. Fill in the party date & time, host name, location and if they need to bring anything on the back.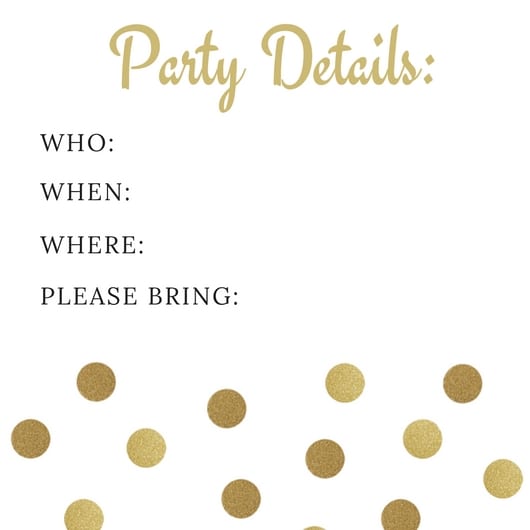 The Gift Ideas
Since this is a Holiday Movie Themed White Elephant Party, your guests need to bring a gift based off one of their favorite Holiday Movies. Here are some ideas:
Charlie Brown Christmas – A Tree Branch with ornaments and ribbons tied on
It's a Wonderful Life – Angel wings you can wear
Rudolph – A red nose that lights up
National Lampoon's Christmas Vacation – A tangled mess of used Christmas lights that don't work
Home Alone – Bad smelling aftershave
Elf – A bottle of maple syrup
Frosty the Snowman – A container of water with a pipe, a carrot and googly eyes in it (aka a melted snowman)
The Polar Express – A box of hot cocoa mix
The fun thing about a Holiday movie themed party is everyone will try to guess which movie the gift is from.
The White Elephant Party Rules & Numbers
Make sure everyone is clear on the rules ahead of time by providing a printout they can read over. I've also included a sheet of numbers to print and cut out for your party guests to draw.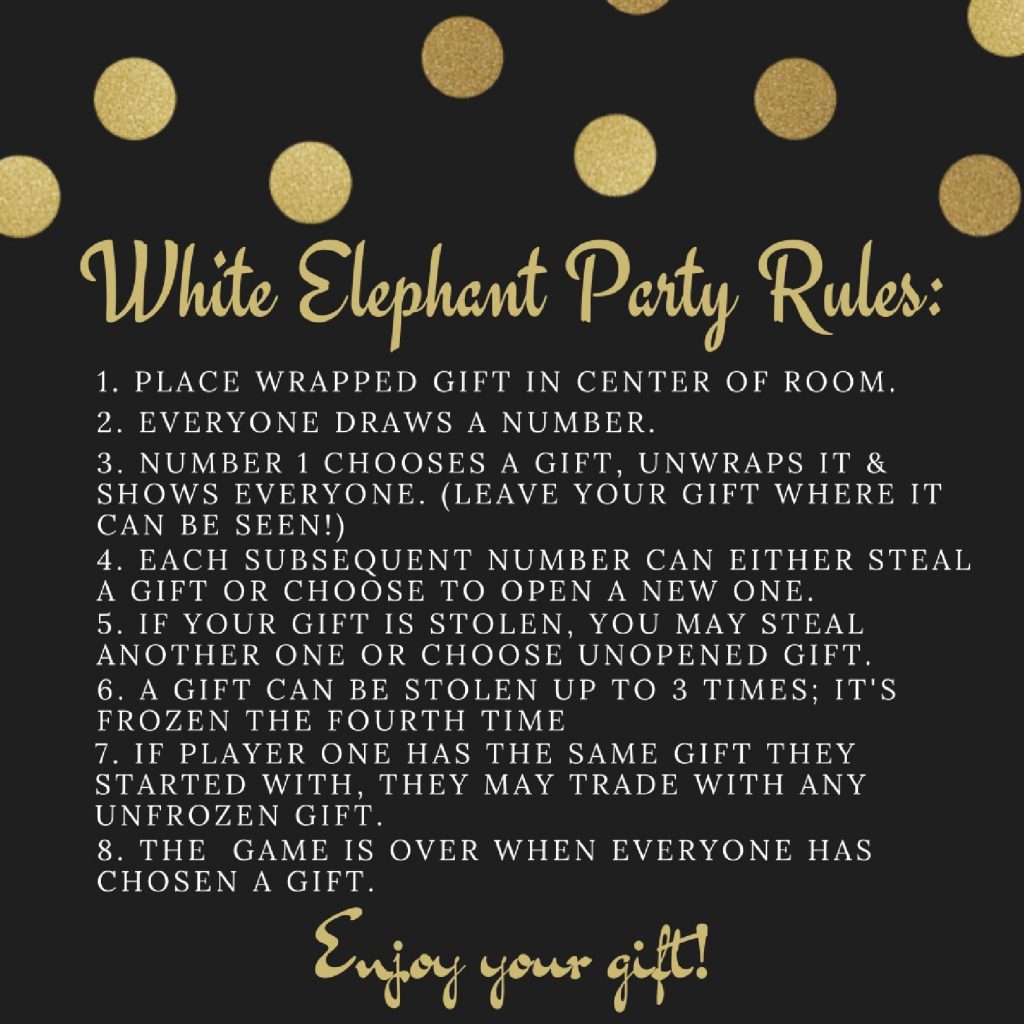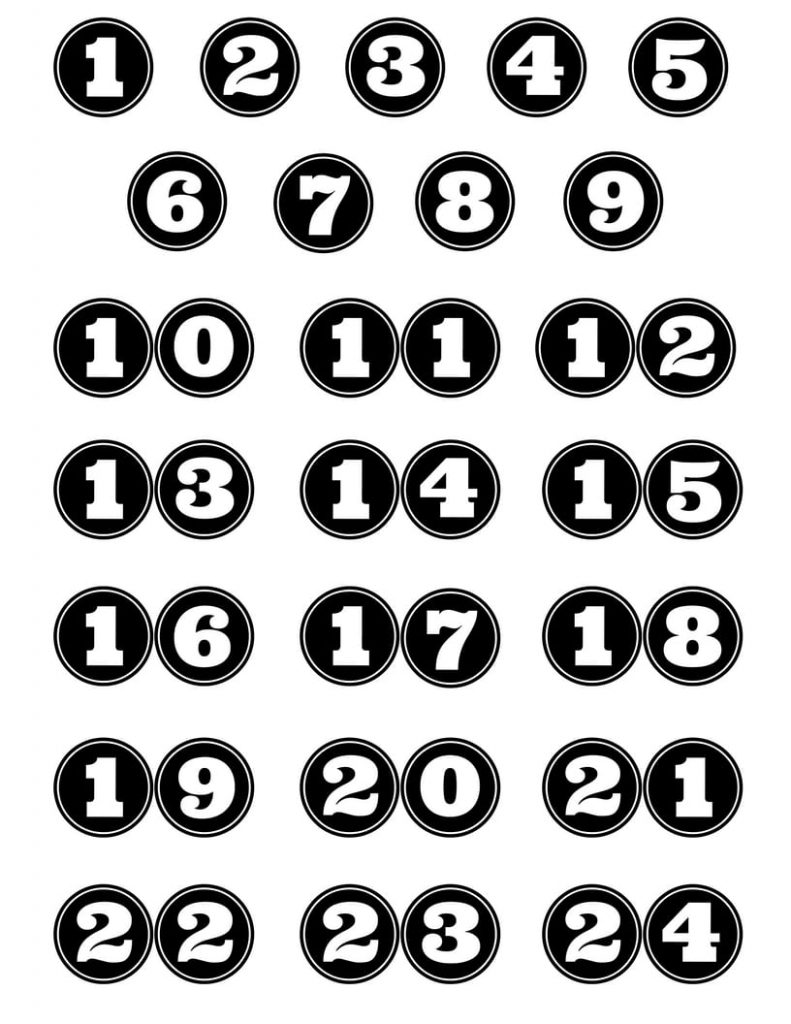 There you have it! Everything you need to host your own Holiday Movie Themed White Elephant Party. Just add the guests and you're good to go!