This is a sponsored post written by me on behalf of SmileDirectClub. All opinions are 100% mine.
Are you curious what kinds of Smile Direct Club results customers are having? Keep reading to see before and after pictures and how I now have a smile I love!
About four months ago, I shared that I was beginning my journey with SmileDirectClub aligners. I've given you small updates here and there via the Mom Fabulous Facebook page, sharing how it's been going and if I've been noticing a difference in my smile. Needless to say, the answer is a yes!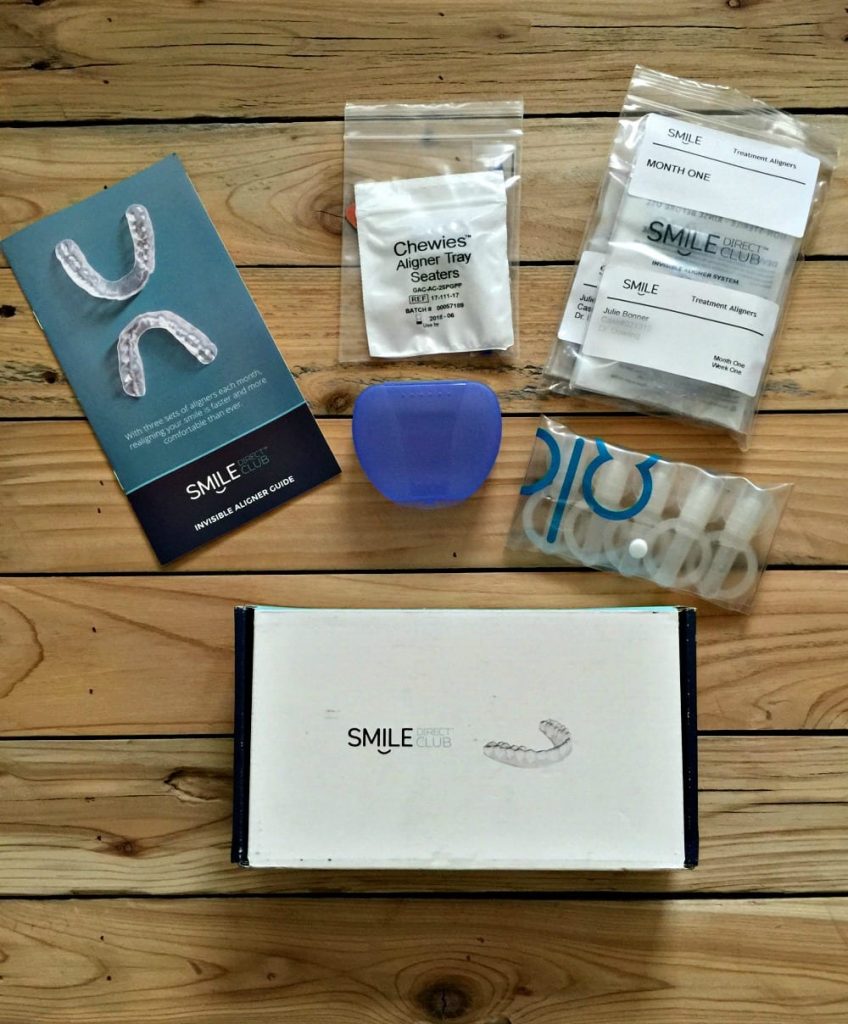 You can read all about how to find out if you're a candidate and how the impression kit works on my initial post about the company. I've had a lot of curiosity about the aligners, so I thought I would answer some questions, plus show you the best before and after pictures I can. Since what I wanted corrected wasn't that noticeable to others (but it sure was to me!) it's hard to really share with you the change.
Here's a picture from the day I started my treatment. You can see an overlap of my two front teeth. This is what has bothered me since my teens and something I've always wanted to get taken care of.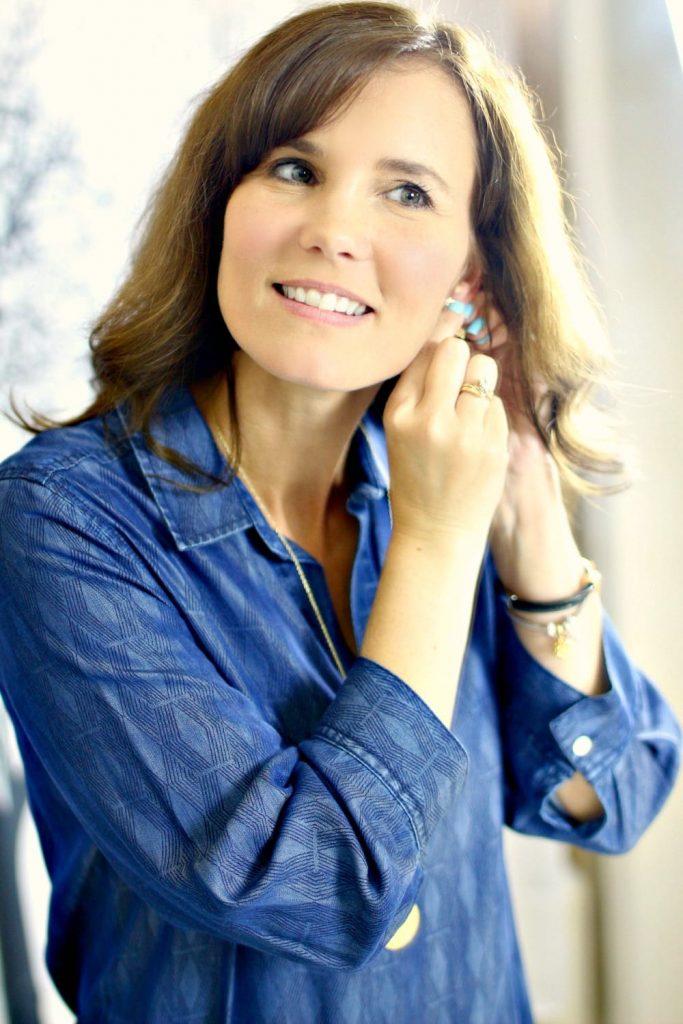 My Smile Direct Club Results
And here's an after shot of me taken with just two weeks left of my treatment. You can see how the tooth has been straightened. I am so happy with the results!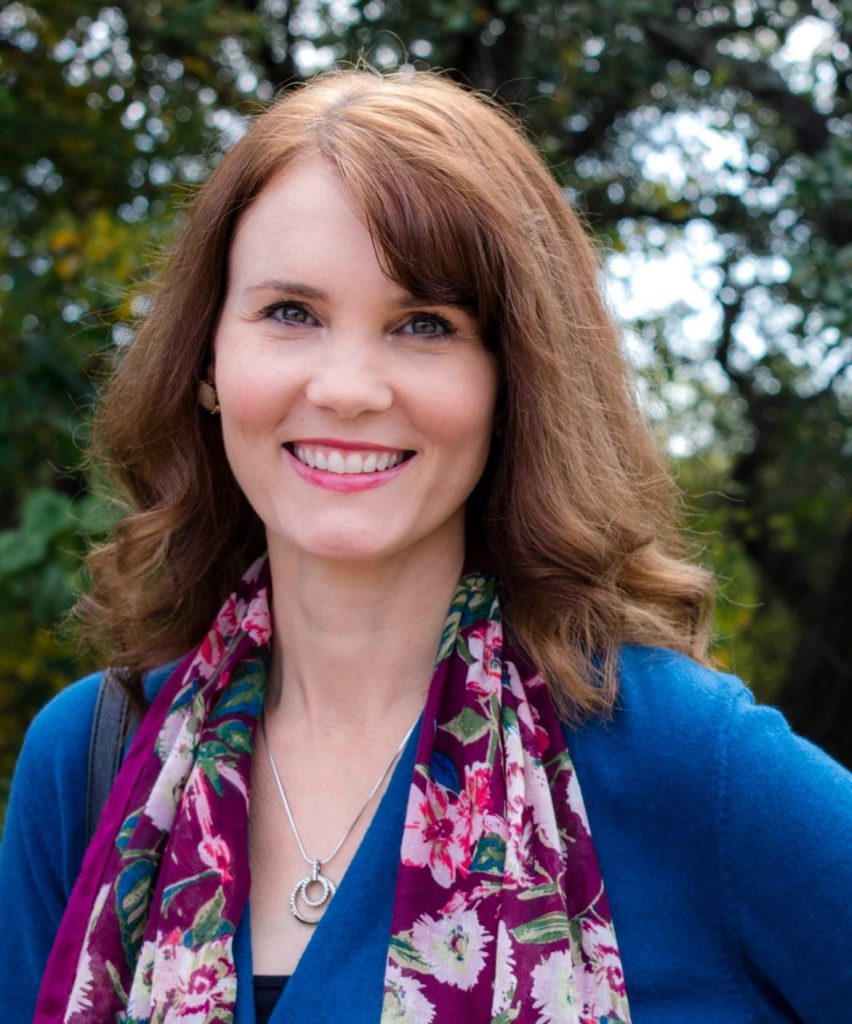 I'm loving my new smile and have definitely gained some confidence through the process. I also really enjoyed the whitening gel that came with my first set of aligners. You would not believe how many people asked me what I use to whiten my teeth. Even people I didn't know have asked me in the grocery store and if there was a toothpaste there I was buying! One lady said she asked because it looked so pretty and natural. What a compliment!
Here are the questions I've been asked the most:
How much does it cost?
SmileDirectClub aligners cost a single payment of $1,500 (lab costs waived) or $250 down + $99/month for 15 months ($1,735 total). Other invisible aligner brands can cost up to $5000 for treatment. SmileDirectClub offers an easy payment plan.
How long are the treatments?
It depends on the person. They range from 3 to 10 months. My treatment was four months.
Do you see an orthodontist during your treatment?
No. But SmileDirectClub does partner with licensed dentists and orthodontists who assess smiles remotely and prescribe treatment.
How many hours a day do you have to wear the aligners?
You need to wear them for 17 hours a day/night.
Is it hard to wear the aligners for that long?
Yes and no. It took some getting used to at the beginning, but after a couple of weeks, it was fine. I also had a few days here and there when I was busy with work meetings when I couldn't wear them because of filming, but other than that, it was fine. I put them on as soon as I brushed my teeth at night, which was usually around 8:30 and then they didn't come off until around 6:00 a.m. the next morning. And then I wore them in between meals.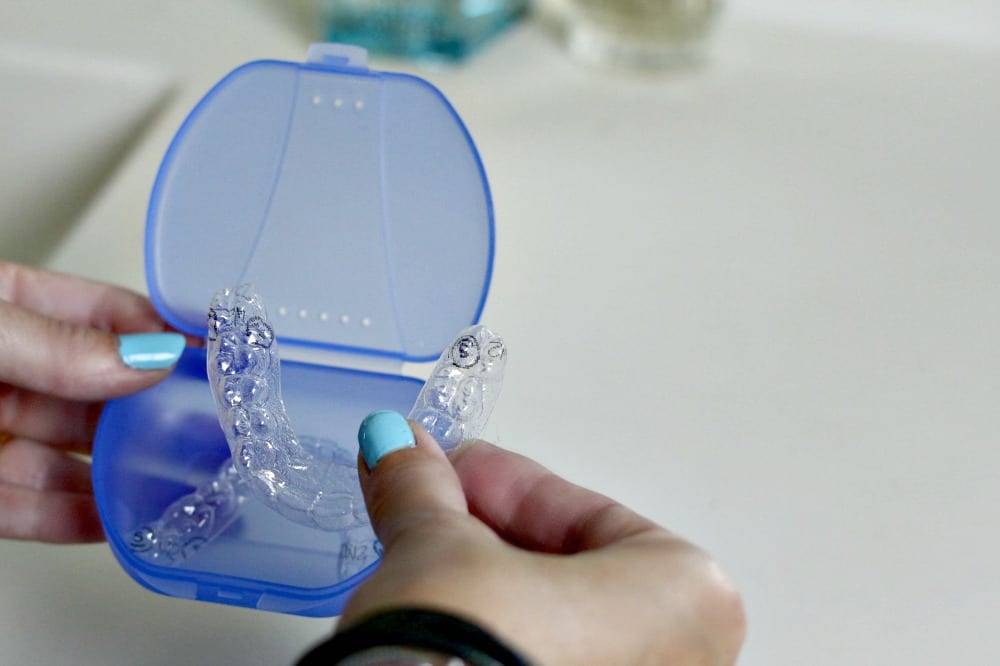 Are the aligners uncomfortable?
They took some getting used to of course. I had a couple of sets that I had to file down so they didn't rub certain areas of my mouth, but other than that they felt just fine.
Are they hard to talk with them in?
Well, I would be lying if I said no. I'm not sure if I ever really 'got used' to talking with them in. But my family got used to me talking with them. Does that make sense? 🙂 They weren't a huge hindrance.
I've had braces, but my teeth seemed to have shifted a little. Could these be for me?
Yes! These could actually be a great option for you. If you had braces and didn't keep up with your retainer, you might want to look into SmileDirectClub. Again, they'll let you know if you're a good candidate or not.
If you're ready to begin your journey to improving your smile, visit SmileDirectClub for your free smile assessment and see how it works. I wish you the best of luck. I am so happy with my Smile Direct Club results!