*This post is sponsored by BabbleBoxx.com on behalf of Single Edition Media
'Tis the season for Holiday parties! Whether you're getting geared up for the annual Holiday office party, neighborhood party, or the one your parents' host every year, it's always fun to look and feel your best. I've covered quite a few Holiday outfit ideas, but today it's all about the beauty products aspect. From your face, hair and lips – to the way you smell, I've got your party perfect beauty routine covered. You ready?
5 Beauty Products to Help You Look and Feel Your Best This Party Season
Soft Lips
As I've aged, one area I've noticed it in quite a bit are my lips. And as the cold weather has finally made it's way to the south, my lips have become dry and chapped. One of the best ways to beat the dryness on my lips is an effective lip scrub. This is where ChapStick® Total Hydration Conditioning Lip Scrub comes into play.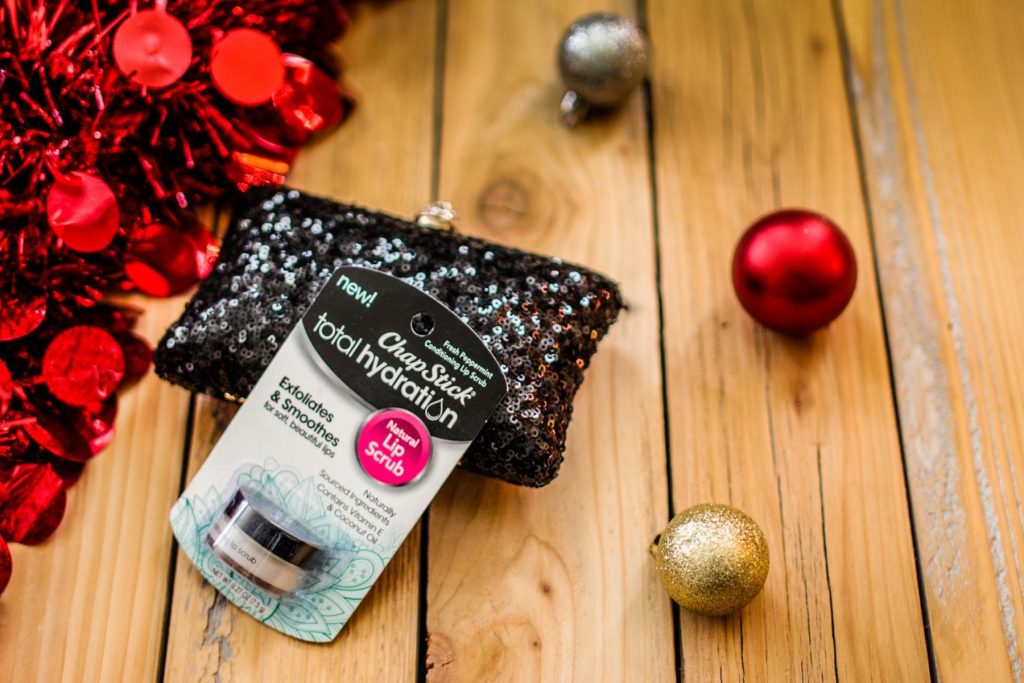 If your lips are dry like mine, you will love this lip scrub! It has naturally sourced ingredients which include Sugar Crystals, Maracuja and Coconut Oil, Shea Butter and Vitamin E. Plus it features a Fresh Peppermint flavor, which I really loved. Just a little dab exfoliates and conditions your skin, leaving them super soft and smooth.
Afterwards you can follow up with your favorite lipstick which will glide onto your soft and smooth lips, or…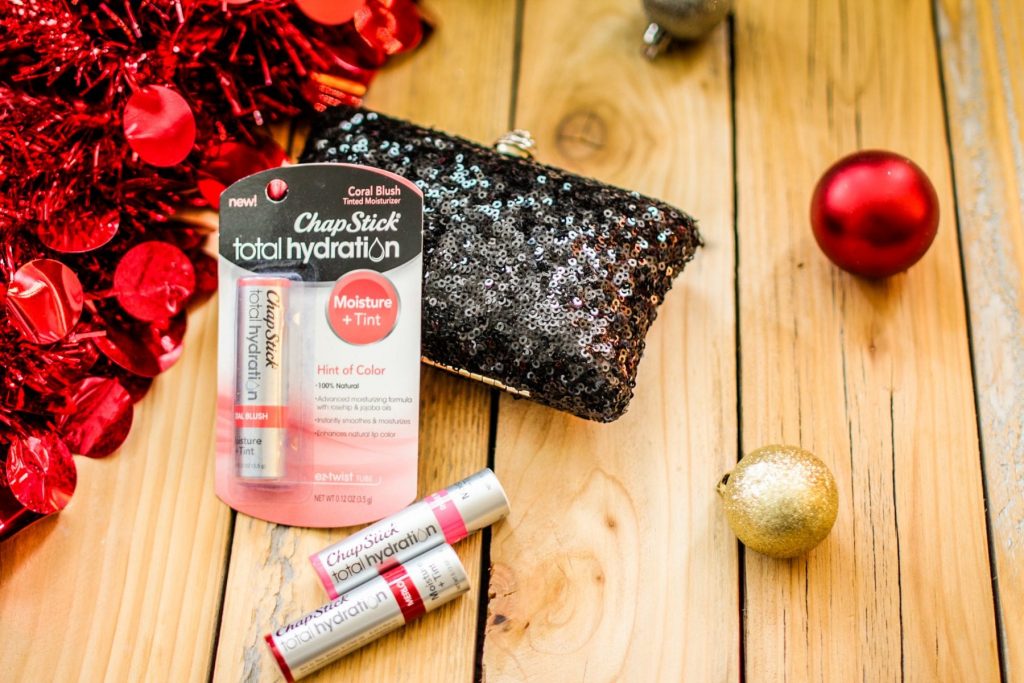 You can apply ChapStick® Total Hydration Moisture + Tint. I'm wearing the tint Merlot in this picture with no other lip color. To say I'm a fan is an understatement! This tinted moisturizing lip balm enhances your lips' natural color + it's made with 100% naturally sourced ingredients like Rosehip Seed Oil.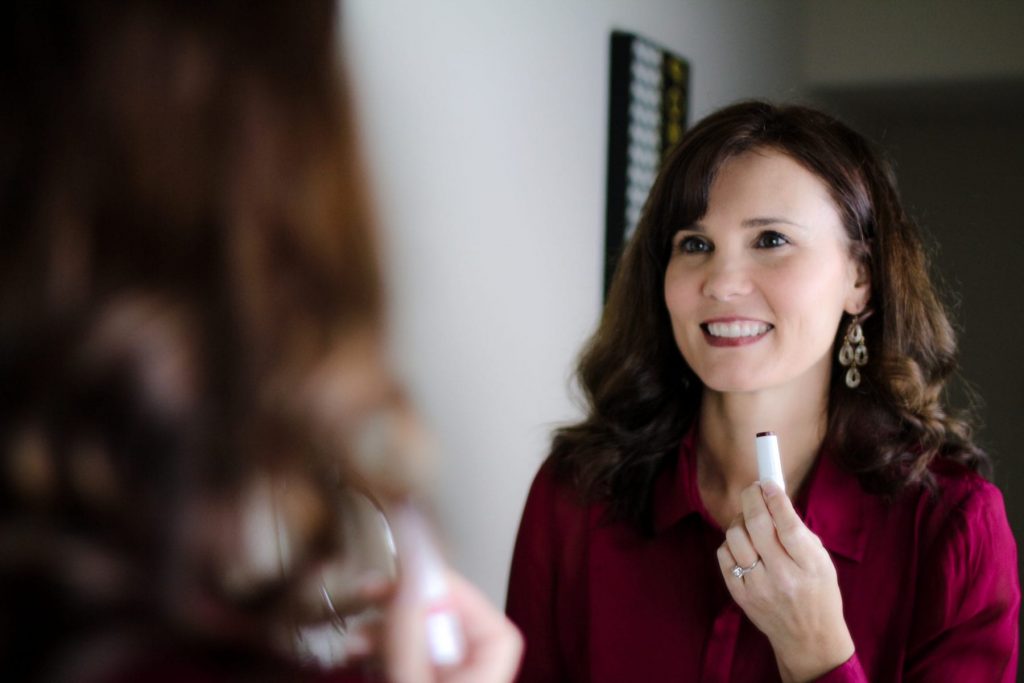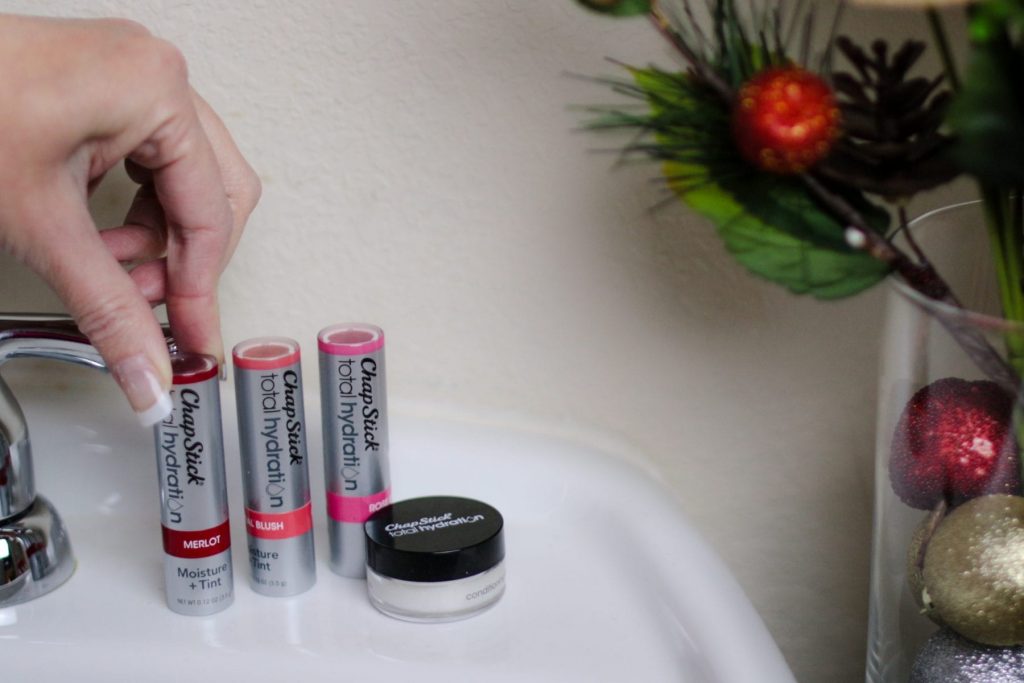 There are three shades available – Merlot, Coral Blush and Rose Petal. I always like to have a little color on my lips, but it can be hard in the winter with dry skin. These are perfect to use on the go or to get party perfect. The Merlot is definitely my favorite for party prep. The color is just gorgeous!
Scent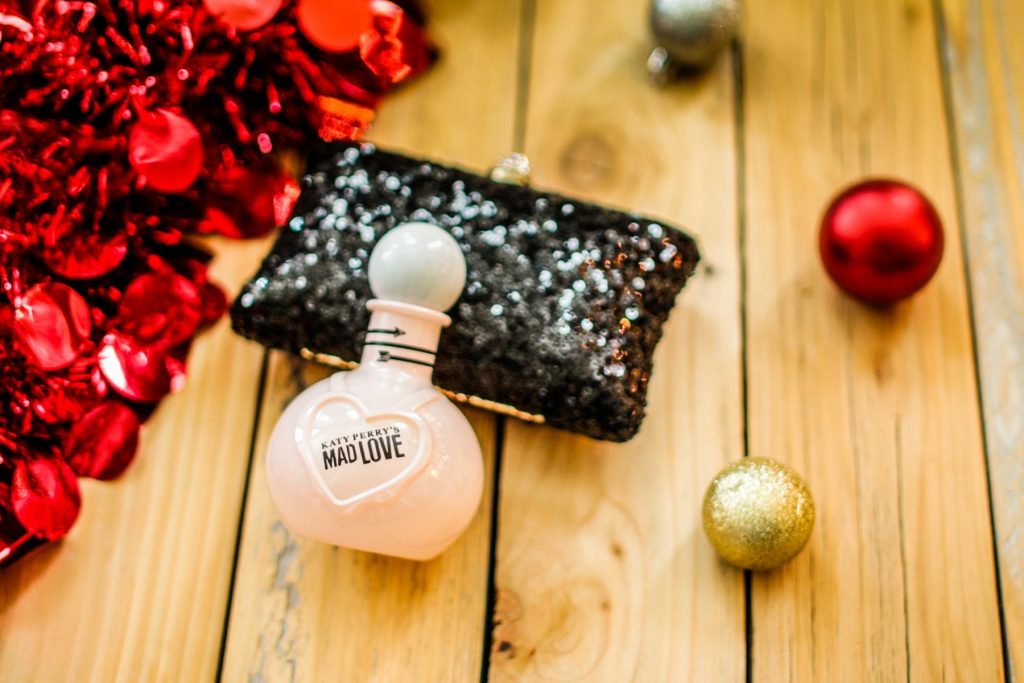 I am without a doubt a fragrance kind of girl. A spritz here and there is the last thing I do before I leave my room to head out for the day. I love trying new ones, so I was really excited when Katy Perry's Mad Love Fragrance arrived. If asked how I would describe the fragrance, well, I would describe it exactly like I would describe Katy Perry to you – fun, flirty, sexy and whimsical.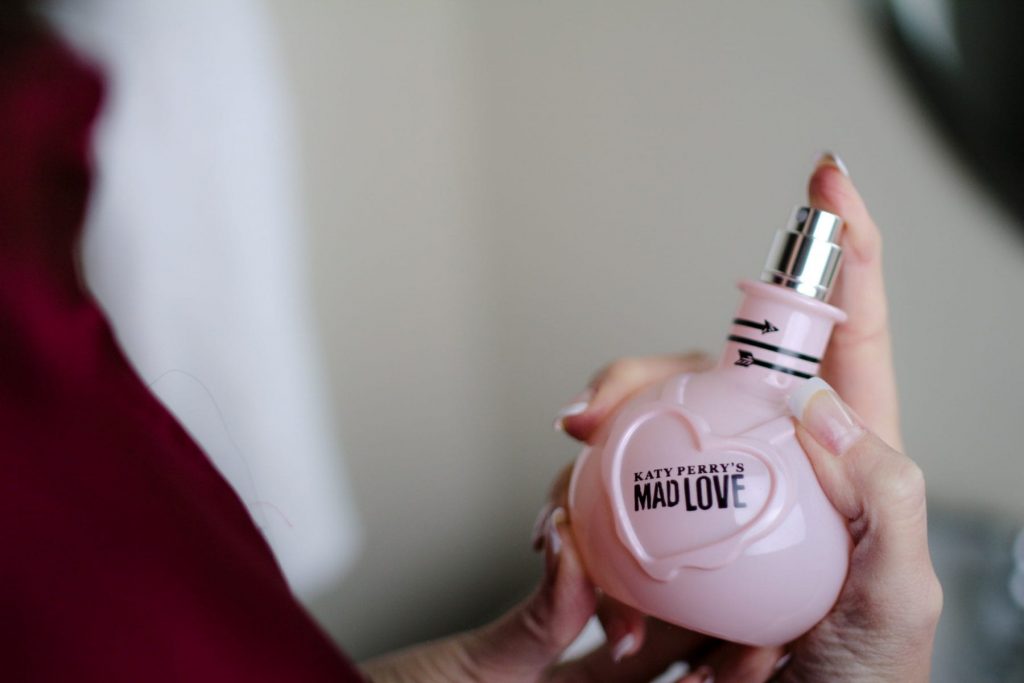 When I first sprayed it, I immediately noticed a fruity smell and later realized it was a mixture of apples and strawberry. For those of you who really know your perfumes and their layers, you'll appreciate this breakdown of scent:
Top: Lady Apple Sorbet, Mara Strawberry, Pink Grapefruit
Heart: Peony Petals, Sun-kissed Jasmine, Bleeding Heart flower
Base: Sandalwood, Skin Musk, Coconut Wood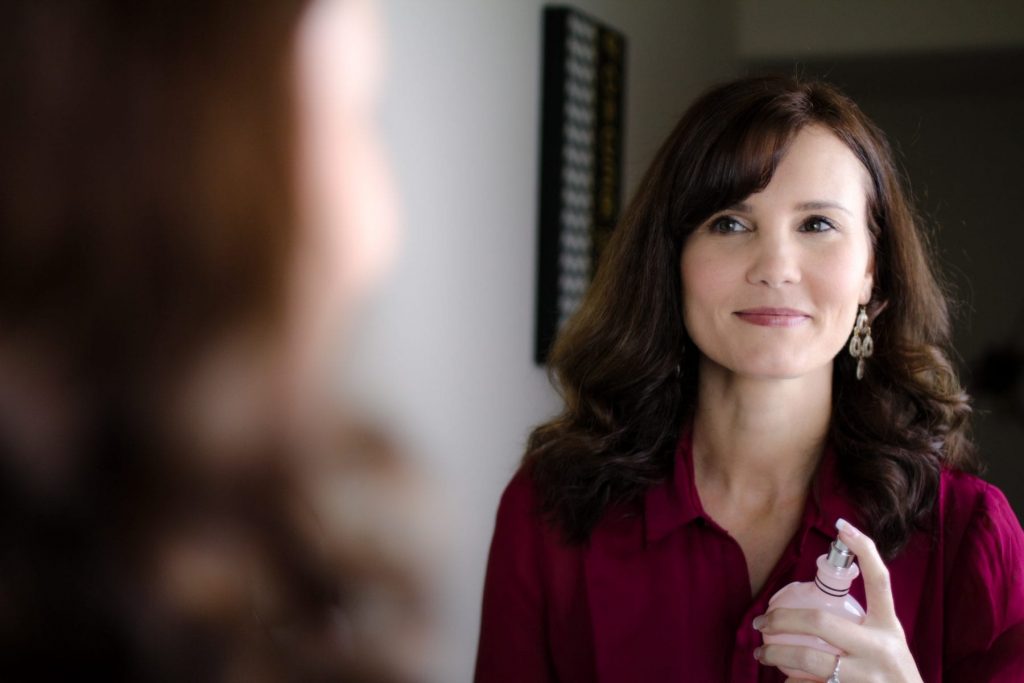 Long ago I used to apply fragrance to one wrist and then rub on the other wrist; which I later learned was a no-no. Here's Katy's application tip: "I never spritz on my skin. I always spritz and walk into it and I like to spray on my hair."
Hair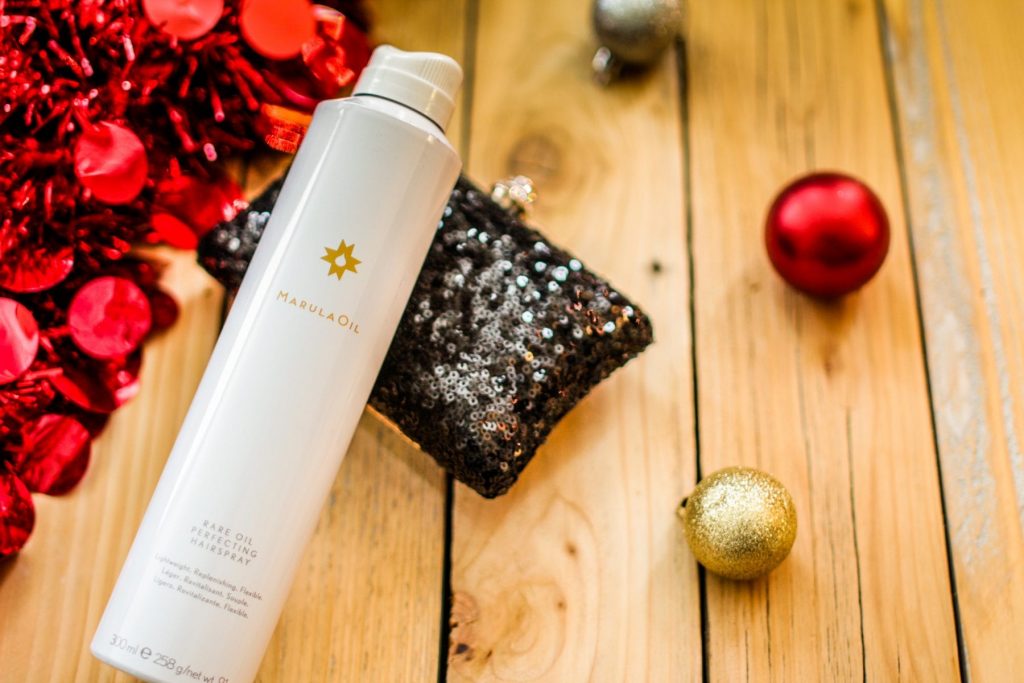 I am a girl who appreciates a great hairspray. I live in the south where it can get quite humid. I style my hair just about every day and I work hard to get said styled hair to look nice, so I want it to stay looking that way. I have tried many and I mean many, different hairsprays over my years on this earth and MarulaOil Rare Oil Perfecting Hairspray is officially within my top 3 favorites now. Yes, I am passionate about my hairspray as you can see.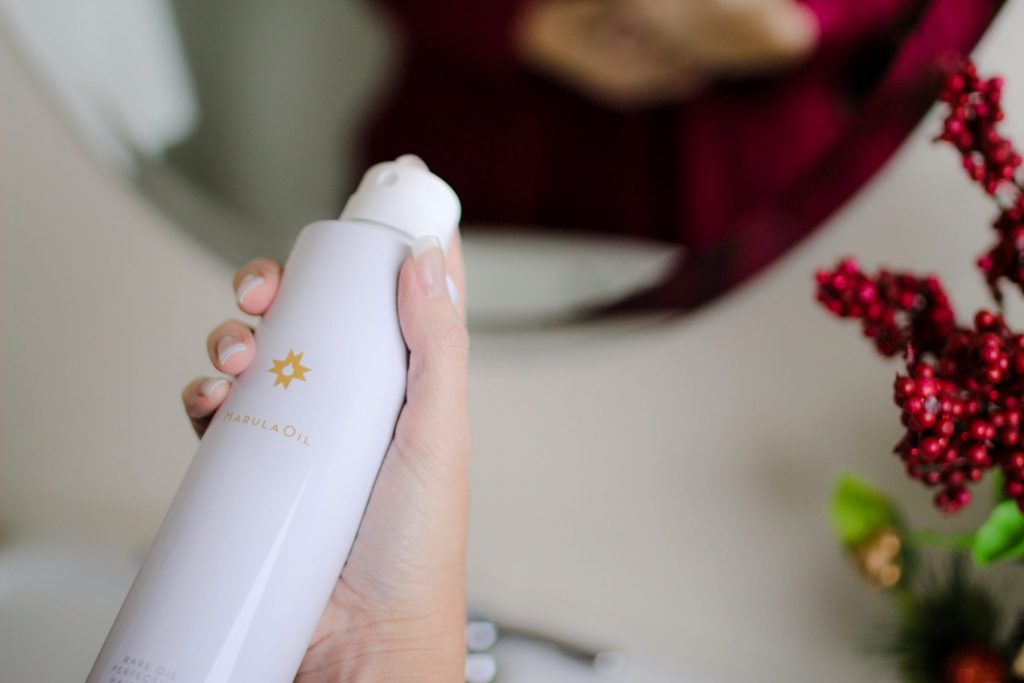 What's different about MarulaOil is that while it's giving my hair a nice hold and is the perfect finishing touch to my style, it's also replenishing it. How? It delivers protective antioxidants and oleic acid for instant softness and manageability. Oh, and as an added bonus, it locks out frizz and humidity. Thank you!
Frizz be gone.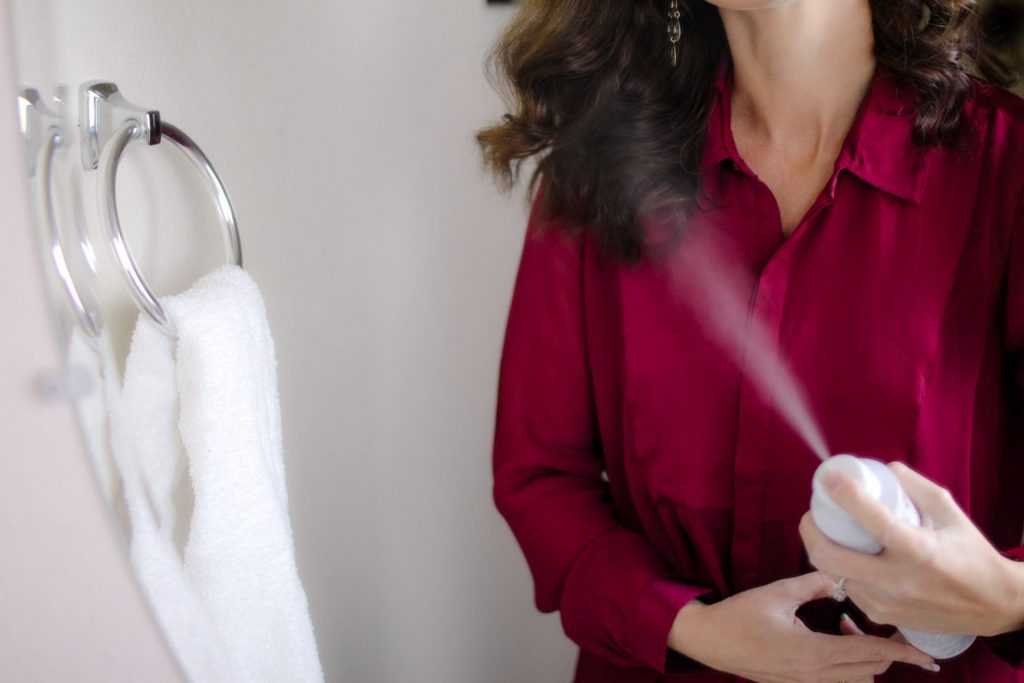 Face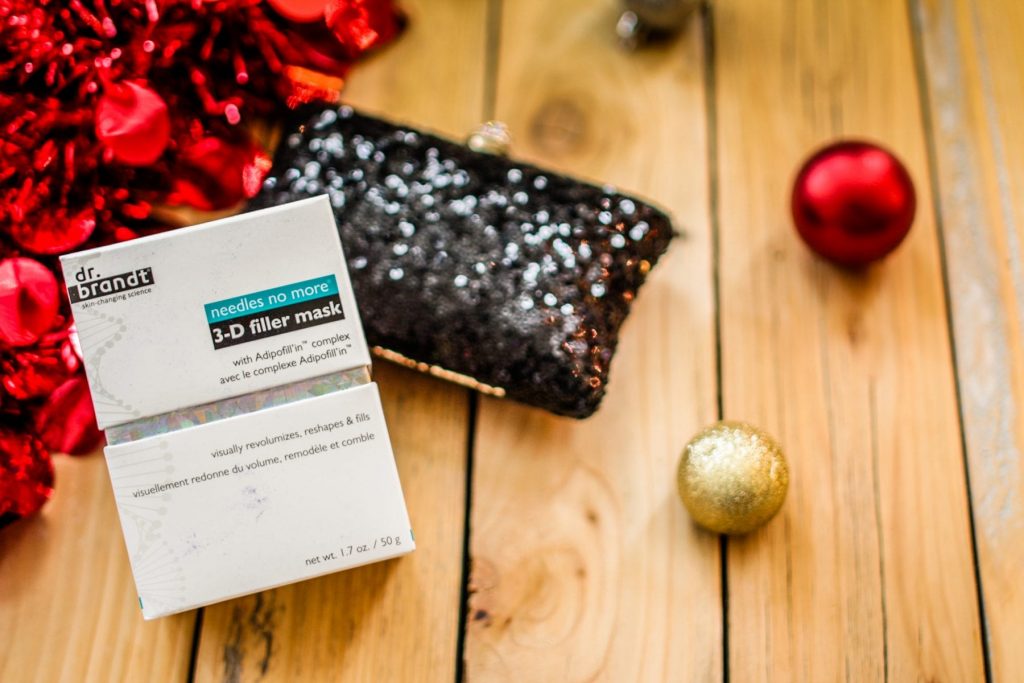 How does a leave on mask that plumps up your skin and fills in laugh lines sound? How about a 20% code to try it? Super. Keep reading…
I was first introduced to Dr. Brandt products back in May of this year when I started using their Microdermabrasion facial cream. I loved it then and I still love it and use it now. I have very dry skin and use this to exfoliate twice a month and it makes me feel like I just left the spa. So, needless to say, I've had a great experience with this brand.
I was very intrigued about this Needles No More Dr. Brandt. 3-D Filler Mask and was eager to try it. At first, I was confused because when I hear the word mask, I automatically think night time. So I cleansed my face, grabbed the product and was all set to use it and then actually read the instructions. Oooooh, you use this in the morning as a leave-on facial mask. That's why it's called a FILLER mask. Got it.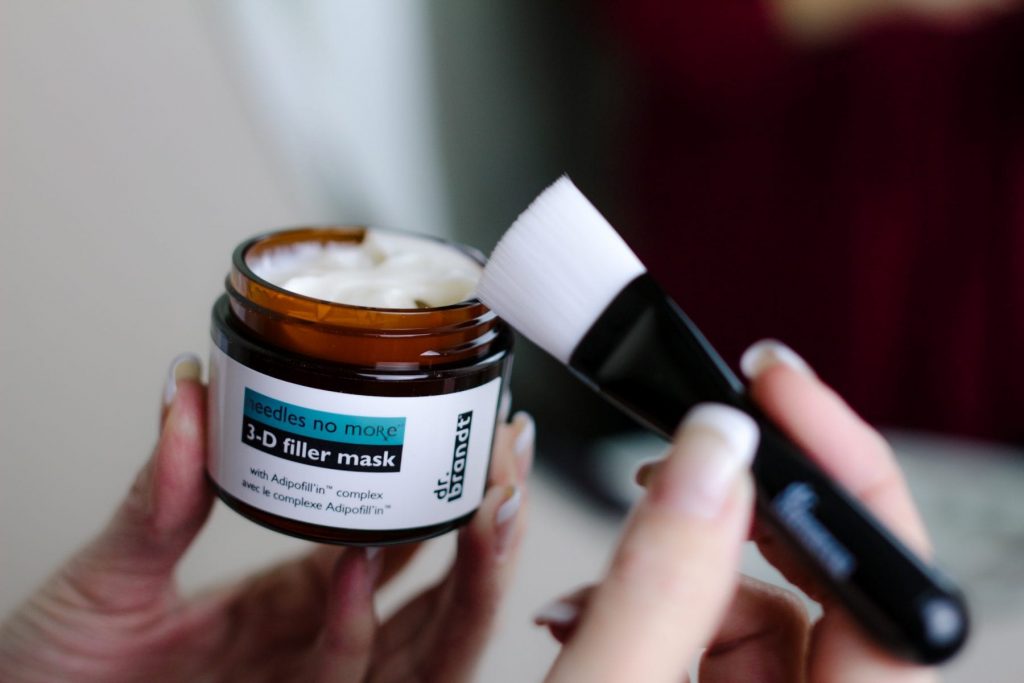 I've only used it twice, so I can't speak to the long term effects, but I can tell you I noticed both tightening and plumping of my skin. Here's how you use it:
After cleansing, on each side of the face use brush to draw an inverted triangle. Brush into skin from chin up to the cheekbones targeting the hollows, gently pat more 3-D filler to fill lines. Pat into skin and leave on until absorbed. Use daily. Follow with your moisturizer or makeup routine.
To get your 20% off use code BABBLE3D at checkout here.
Okay, so your lips are soft and have some great color. You smell good. Your hairstyle will hold up well. Plus your skin is plumped and looking beautiful. I'd say you're ready to party!
Happy Holidays!