I know the thought of throwing away your favorite mascara or lipstick you spent good money on is hard to think about, but makeup expiration dates are actually really important. Here's why.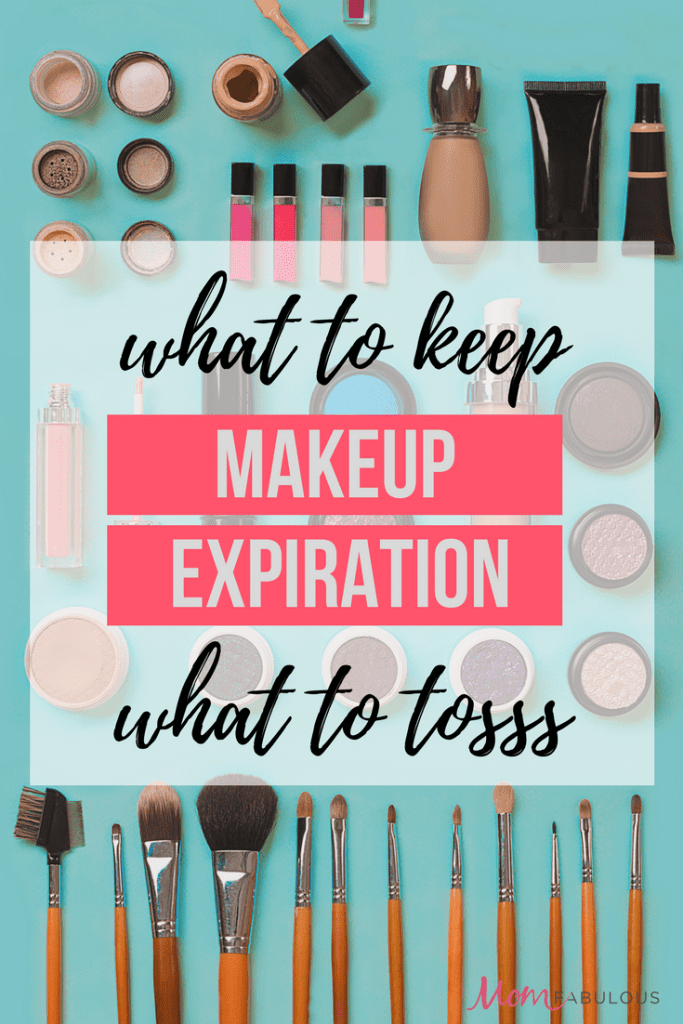 I'll never forget my first and only eye infection. It started as a little discomfort in the outside of my eye and then the pain got worse and worse. The next thing I knew I had this bump on the lower lid of my eye and it was so painful. After a trip to the doctor, it was confirmed I had an infection.
She asked me if I was using old eye makeup and I was embarrassed to tell her I had no idea how old my mascara actually was. She told me if it was older than three months, it needed to go. Needless to say, I went home and threw it away.
Makeup and Bacteria
I'm sure you've heard makeup counter confessions about the bacteria trapped in those cute little containers and samples. It's the same for your personal collection. Making sure you're following those makeup expiration dates is incredibly important because believe me, you want to avoid an eye infection – or any infection for that matter.
Makeup and Shelf Life
Makeup does not have a sell-by-date because the shelf life depends on the day you open it, not the date of purchase or when it was packaged. Plus you have to take into account its packaging and how it's stored.
A good rule of thumb I've always heard and gone by myself is, the closer the product comes to your eyes, the shorter the shelf life. For example, eyeliner has a shorter shelf life than lipstick.
If you have no idea when you purchased your makeup and you need to know how to tell if makeup is expired, well it differs for each product. We'll get into the details of that below.
Makeup Expiration Dates
Mascara

L'Oreal Paris Voluminous Original Mascara – Buy now
Shelf Life: 3 months
Throw your mascara away immediately once it dries out, has a foul odor or changes texture from when you started using it. You may have heard to add water to help with the clumps, but don't. The clumps are letting you know the mascara has gone bad and it's time to replace. And it goes without saying to never share your mascara.
Liquid Eyeliner

Maybelline New York Eye Studio Master Precise Liquid Eyeliner – Buy now
Shelf Life: 4 to 6 months
Liquid eyeliner is susceptible to bacteria contamination much like mascara and needs to be replaced frequently. Throw it out immediately if you get an eye infection or if it changes color, texture, smell or dries out. It lasts a little longer than mascara, but not much.
Pencil Eyeliner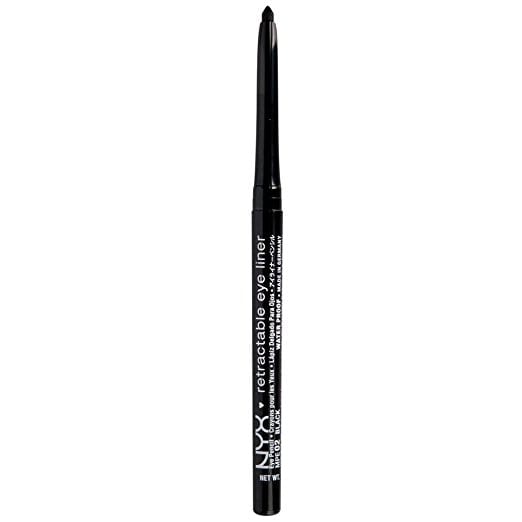 NYX Eyeliner – Buy Now
Shelf Life: 1 Year
Pencil eyeliners can actually last up to 2 years, but 1 year is best if not taken care of or used regularly. To extend their life, keep them sharpened regularly and keep the cap on.
Foundation

Maybelline New York Fit Me Dewy + Smooth Foundation – Buy Now
Shelf Life: 6 months to 1 year
If you apply your foundation with your fingertips, wash your hands before applying to keep bacteria from contaminating the bottle as much as possible. If you use a makeup brush, it's very important that you wash them regularly. If you notice your foundation starting to separate and change color, it's definitely time to toss it.
Concealer

Maybelline New York Instant Age Rewind Eraser Dark Circles Treatment Concealer – Buy Now
Shelf Life: 6 months to 1 year
Concealer is much like foundation and lasts the same amount of time. If it becomes clumpy, changes texture, color or starts to smell different, it's time to throw it out. If you hold on to foundation and concealer after they've expired, they can both start to cause you to break out.
Eyeshadow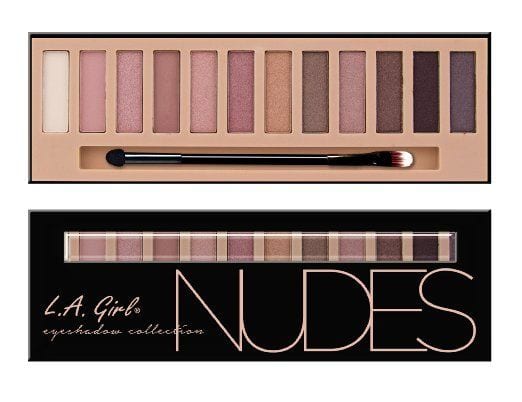 L.A. Girl Beauty Brick Eyeshadow, Nudes – Buy Now
Shelf Life: 6 months to 2 years
Creamy eyeshadow will only last 6 months become of the moisturizers added, while powders will last up to 2 years. But remember, these are used around your eyes so be very cautious. Always keep your hands and tools clean and store your eyeshadow with the lid on.
Lipgloss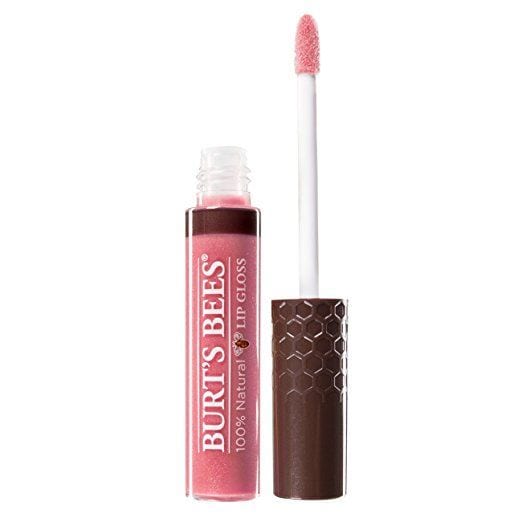 Burt's Bees 100% Natural Moisturizing Lip Gloss – Buy Now
Shelf Life: 1 year
If your lipgloss starts to get goopy or changes colors, it's time to toss it. Also, your natural reaction when getting lipgloss out might be to pump it like mascara, but don't! Just like with mascara, that forces air and bacteria into the tube and can cause it to dry out.
Lipstick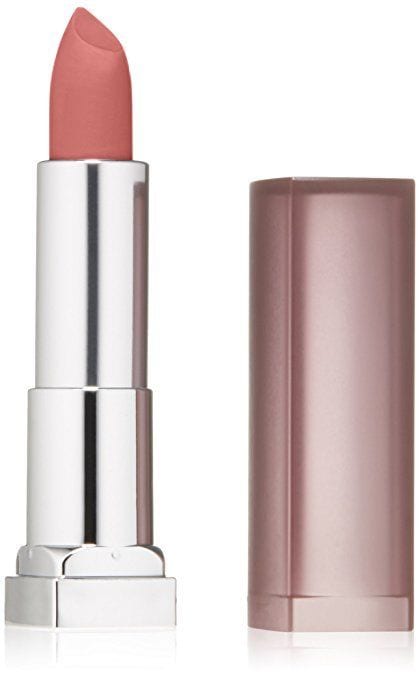 Maybelline New York Color Sensational Creamy Matte Lip Color – Buy Now
Shelf Life: 2 years
If taken care of properly, lipstick can last up to two years. Always leave the lid on and if possible, apply it with a lip brush and not directly to your lips. Keep a close eye on the tube itself to make sure it's clean. If your lipstick changes texture and becomes dry and hard to apply, it's time to toss it. This can sometimes be hard to tell when it comes to matte lipsticks, but giving it a quick smell to see if that's changed is a good indicator.
Powders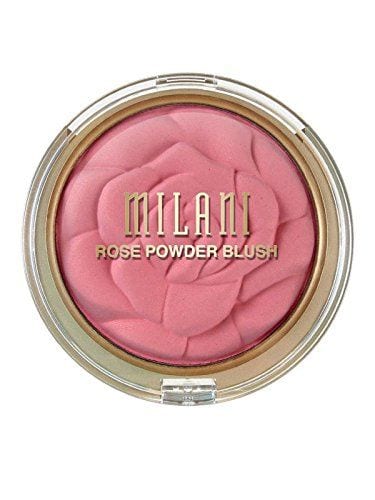 Milani Rose Powder Blush – Buy Now
Shelf Life: 2 years
Believe it or not, powders can go bad too but they are among the longest lasting makeup products. The best way to take care of your blushes and powders is to clean your makeup brushes regularly, as well as always keep a lid on them when not in use.
Fragrance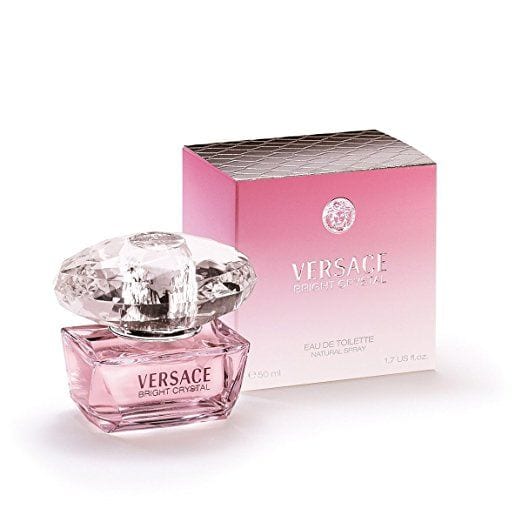 Versace Bright Crystal By Versace for Women Eau-de-toilette Spray – Buy Now
Shelf Life: 8 to 10 years
That fragrance you spent good money on and love? It can stay with you for a long, long time. Be sure to store them away from direct sunlight and heat. When your fragrance starts to not smell like your favorite fragrance and it has discoloration, that's when you know it's time to toss it.
Did any of these makeup expiration dates surprise you? Is there anything in your stash that needs to go? Going through your makeup and doing a little spring cleaning will not only feel good after you're done, but it will keep you from getting any unnecessary infections and breakouts.
If you enjoyed this post about makeup expiration dates, here are a few more articles on Mom Fabulous you might like: